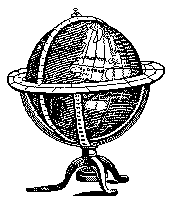 ---
---
The Auckland Wargaming Club is a non-profit organisation with approximately 25 members. It is one of six similar clubs in the Auckland region. The club produces a quarterly newsletter called Action above the Bombays (the Bombays are a series of hills that mark the southern boundary of Auckland). Submissions are always welcome!
The most popular rules and/or periods are:
Other popular rules and/or periods are:
Fire &amp Fury in 15mm
Corps de Armee (15mm Napoleonics)
DBR in 15mm
We also get into many other periods as well (such as Napoleonic Naval, WWI Aircraft, etc.) when time permits!
For more information, email John Moher (mycenius@iconz.co.nz).
Last Updated: 5 October 1999
---
Blenheim Wargames Club
The area covered by the club is from Kaikoura to Havelock. Current interests of its members are:
Renaissance - DBR 15mm
Napoleonic - Volley & Bayonet
American Civil War - Volley & Bayonet
World War II - WRG 1/300th
Moderns - WRG 1/300th
Fantasy - HOTT
Club meets 1st Sunday of each month at Airforce Base WoodBurne, Hobbies Room, & by arrangement at members' homes.
Mike Campbell
224 Scott Street
Blenheim

Phone: 03-544 4715
Email: mike@aloysius.mlb.planet.gen.nz

Last Updated: 17 February 1997
---
Garde du Corps
(Nelson)

After a period of in-activity, the "Garde du Corps" is once again meeting regulary. Though presently small, the group has an active following with a number of its members attending competitions both in New Zealand and Australia.

If you are a wargamer visiting Nelson, or resident in Nelson, give us a call and arrange to come to one of our regular meetings, or perhaps we can even arrange a "special" get-together. New members are always welcome!

Periods of interest in the group are:
Renaissance - DBR 15mm
Napoleonic - Volley & Bayonet
American Civil War - Volley & Bayonet
Moderns - Corps Commander 1/300th
Fantasy - Warhammer
Last Updated: 5 October 1999
---
The Hawkes Bay Wargames Club
(Hastings)

The HB Wargames club meets the first Sunday of each month, from 12pm to 6pm (and sometimes longer). We can be found in the Trilogy Building on the corner of Warren and Albert Streets, Hastings, New Zealand. Guests are always welcome to come and have a look at what's happening, and ask questions.

Within the club are a variety of wargames interests that include:
Modern
World War 2
Historic
Computer Games
Fantasy
Email: kerrym@voyager.co.nz
Last Updated: 25 August 1999
---
Manawatu Miniature Strategists' Society
(Palmerston North)

We meet on the final Sunday in each month at Riverdale School, Slacks Road, Palmerston North. Gaming lasts from 10am to 4pm. Dues are $20 per annum, or $2 table fee until membership is paid.

If you are a wargamer visiting Palmerston North, or resident in the lower North Island, give us a call and arrange to come to one of our regular meetings - or perhaps we can even arrange a "special" get-together. New members are always welcome!

Periods of interest in the group are:
Ancients

Renaissance

DBR, WRG 1420-1700 - 15mm

Napoleonic

Napoleon's Battles, Principles of War - 15mm

American Civil War

Fire and Fury, On To Richmond, Johnny Reb - 15mm

World War One

Over The Top - 15mm

World War Two

Overlord, Battleground - 15mm
Firefly - 6mm
Rapid Fire - 20mm
Air combat 1/300 scale

Moderns

WRG 1925 to 1985, WRG 1950 to 2000 - 6mm
Skirmish - 20mm

Science Fiction and Fantasy

Boardgames

Diplomacy, Junta, Advanced Squad Leader and others
Contacts:
The Secretary
MMSS
P.O.Box 1680
Palmerston North
Email: iago@nothing-but.net.nz
Last Updated: 23 February 1999
---
Wanganui Irregulars Wargaming Group
(Waganui)

Meets once a month at memberís houses to play a game put on by the host. Members arrange other games between themselves. For more information contact:

Phil Yates
Phone: +64 (6) 342 4714
Email: Stories@xtra.co.nz

Last Updated: 25 August 1999
---