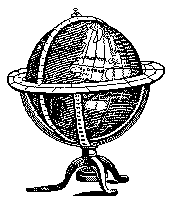 ---
Tin Soldiers of Antwerp
We've got about 60 members, evenly divided between historical and fantasy/SF gamers (well, I'd say 60/40 in favour of the historicals).
SF rules used are, of course (sigh), the unavoidable Warhammer 40K and Epic, both from Games Workshop. Gaining in popularity, however, is Stargrunt II, and some historical players (including me) are picking up this game. Probably has something to do with the rules being very realistic, as opposed to Full Thrust, a spaceship game which is also played rather regulary.
Fantasy gamers are still stuck on (again, GW), Warhammer Fantasy Battle.
Historical gamers have more options. Napoleonics is still the most popular period, and both 1e Empire and In the Grand Manner are used. Recently, Tim Peterson sent us the (still unnamed) Foundry rules, but since we've only playtested them once, it's a bit early to comment. They are very comprehensive, and probably will catch on with the diehards amongst us. The 1815 campaign has just ended with a resounding French victory, but we'll probably restart another one within a few months. Could be either the 1814 or a limited Peninsular capaign. All this in 25mm.
Next in popularity is A.C.W. (25mm), for which homebrew rules are used (based loosely on another Foundry set).
Furthermore, a lot of members are playing my favourite period, Dark Ages, probably because
Gripping Beast makes all those too good to be true figures and
we've just started a campaign game.
Also running for the moment is a strategic World War II campaign, using 20mm figures for land battles, 1/144 scale aircraft for the air war, and 1/1200 scale ships for the naval part. War has just started (July 1940), and there are still a few slots available.
Now and then other perods are gamed as well, such as Vietnam (20mm), A.C.W. Ironclads (1/600), and English Civil War/Thirty Years War (25mm).
We've also got an anual event (big convention) called CRISIS. And we're also a painting club!
New meeting place and times are: Every friday from 19.30 till 1.00 and every 2nd saturday from 12.30. at Sporthal Schijnpoort, Schijnpoortweg 57, 2060 Antwerpen. You can always come and have a look for free before you become a member.
Phone: 03/ 236.96.75
Fax:        03/ 235.71.32
Email: willie@glo.be

Last Updated: 17 January 2003
---
The name of the club is an old Flemish battlecry. We are a miniature wargaming club based in Leuven with more than 100 members, of which most are players of the more popular GW games ( Warhammer, 40K). There is also a small fraction of historical and non-GW gamers.
Club games are being played regularly in the Lonely Mountain gameshop in Leuven. Games that are being played include (but are not limited to):
Games Workshop line of games
Playable Napoleonic Wargames
Sons of the Desert
Rapid Fire
house rules for Old West, naval warfare, WW1 dogfights, fantasy...
Email: bart.vetters@chem.kuleuven.ac.be (Bart Vetters)
Last Updated: 8 October 1998
---
Stipsciz Hussars (Leuven-Tienen)
We are based in the Leuven-Tienen area (central Belgium). We cater for the following periods and rules:
Seven Years War 15mm (Age of Reason - French, Hesse-Kassel, Prussian and soon also Austrian).
Napoleonic 25mm (Heavily adapted Newbury Fast Play, playtesting Shako - various armies are present including Austrian, French, British, Russian, Prussian, ...).
Currently we are also building Dark Ages Armies (Gripping Beast figures), and we will probably start with Renaissance armies later on this year. Players who have no armies should not hesitate, we've got literally thousands of figures to play with. We do not charge new members (unless on the tabletop).
Koen De Smedt
Sint-Martinusstraat 7
3300 Tienen
Flanders (Belgium)

Phone: +32 16 820 693
Email: Koen.DeSmedt@ping.be

---
We have about 20 members and always looking for more, of course. There's no membership fee, everything is free here (well, entrance and access to tables anyway... food & drinks, that's another story :) )
We currently play WHFB and Blood Bowl, but in the near future, we'll probably start role-playing too...
Email: maarten.demont@xhammer.be
Last Updated: 17 January 2003
---