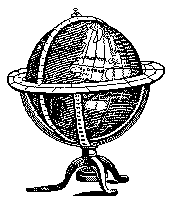 ---
---
Chartwell Wargames Chapter
Meets Monday nights at my house with red wine and snacks, or at the Pretoria Club. We play Napoleon's Battles, DBM, and anything else a visitor can try on us. We have figures, terrain, and patience to teach newcomers.

Phone: 011 708 1606 (home)
       011 471 4528 (work)
Email: gordonb@sentech.co.za (Bruce Gordon)

Always telephone before coming, as we occasionally have to cancel being at a house.
Last Updated: 6 June 1997
---
East Johannesburg Desert Rats
We play ACW, Napoleonics and WWII - currently playing ACW. Being based in South Africa, it is very difficult to find opponents to play against, and currently there are only 4 of us playing at the moment.
Email: andrew50@icon.co.za (Andrew Fischer)
Last Updated: 8 October 1998
---
Pretoria Wargames
Meets at the Swiss club in Vorna Valley, 1st and 2nd Sunday of each month. Plays anything historical (as well as Warhammer 40K), but will try anything.
Ben Fouche	
Phone: 012 386 6011 (day)
       012 98 5360   (eve)
Email: gordonb@sentech.co.za (Bruce Gordon)

Last Updated: 10 June 1997
---
The South Africa Wargames Union
The South African Wargames Union is a non-profit organisation which has 33 member clubs throughout South Africa.
Email: wargames@iafrica.com
Last Updated: 12 May 1998
---
Westville Historic And Military Miniatures
(Durban)

Official meetings are held at the Westville Public Library, every second Sunday from 10:00 to 17:00. Unofficial meetings are held at members' homes. Visitors may play for free, but members are expected to pay R120 dues (discount to students, children, the unemployed, and military).

What we play:

Tourists and visitors to South Africa: Make contact before coming - we will arange a game.

Contact:
Grant McKenna
Box 2543
Pinetown, 3600
Republic of South Africa

Phone: +27 31 701 7600
Cellphone: +27 82 462 5191
Email: grantgrashan@yebo.co.za
---