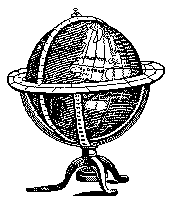 ---
IX Coalition
Kuala Lumpur, Malaysia
Email: ix_coalition@hotmail.com
Phone: 012-323 0643 [Azlan Ramli]
012-233 8774 or 603-252 4099 (nights) [Rizal Ramli]
Main Table: 8' x 8' (a new 16' x 7' is being planned)
Rules/Armies:
WWII: Rapid Fire (Command Decision 2 available).
20mm German, US, British, Soviet (scores of unpainted Japanese - any volunteers?)
Napoleonic: In the Grand Manner, Napoleon's Battles, Chef de Bataillon.
15mm French, Austrian, Prussian, British, some Russian
Modern: Rapid Fire (with updates for modern period).
Micro NATO (mostly US), Russian/Warpact
Western: Rules With No Name (courtesy WI).
54mm desperados
Samurai: club rules (Road to Osaka available).
15mm assorted Japanese warriors
Games Workshop: 40K, Space Hulk, Bloodbowl available
Non-war: Subbuteo (it's still miniatures, isn't it?)
Currently going through a WWII renaissance.  Desperately need more terrain builders.
Last Updated: 16 August 1998
---