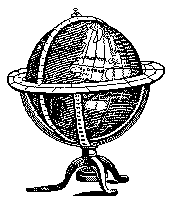 ---
---
---
AUSTRALIAN CAPITAL TERRITORY
---
The Canberra Games Society
The Canberra Games Society inc (CGS) is a non-profit organisation devoted to the furthering of gaming and its concepts throughout the Canberra region.
What do we do? The CGS runs Australia's longest running convention, CANCON, each year on the Australia Day Long Weekend. We also boast a membership in excess of 200 people of all ages. On average, we have around 75 non-members who regularly attend meetings each month.
What do we play? Along with a committe of seven avid gamers, the CGS covers the following range of games:
Roleplaying (including ADnD, Vampire, Cyberpunk and SLA industries)
Miniatures (including Warhammer 40K, Ancients, Napoleonics, Modern Day Microarmour and Bloodbowl)
Freeform (eg Vampire)
Collectable Card Games (including Magic: The Gathering, Jyhad, Rage, Star Trek and Illuminati)
For more information, email Simon LeRay-Meyer (slerayme@pcug.org.au).
Last Updated: 5 October 1999
---
The Cumberland Society ACT (Canberra)
A loose (and free) association of miniatures wargamers located in the Capitals Territory. We welcome individuals of all ages and interests, with an emphasis on historical gaming. The club meets monthly to play historical miniatures and associated topics.
Further information can be obtained from George Stosic (Gstosic@aucom.com.au).
Last Updated: 9 November 1999
---
NORTHERN TERRITORY
---
Darwin Wargames Club
We meet weekly on a Friday night, don't hold grudges and promise not to bite! We play any historical period, land sea and air, in most scales. Usually we do whatever members want and are prepared to organize. This means we range over a wide number of eras. We'll play just about anything historical, but can't abide fantasy or sci-fi. We mostly use homegrown rules but sometimes weaken and use DBA and Spearhead. No membership fees.
Contact: gregoryblake@bigpond.com
Last Updated: 27 October 1998
---
WESTERN AUSTRALIA
---
Napoleonic Wargaming Society
(Perth)

Western Australia's premier wargaming club for over 22 years. The club has a current membership base of 51 wargamers who regularly meet to refight all periods of history.
Rod Hoath (Subiaco)
Phone: 09 339 4103
Email: marshal@opera.iinet.net.au

Last Updated: 5 October 1999
---