BattleLust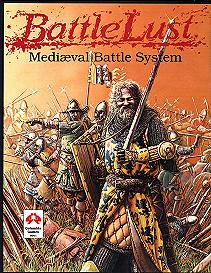 In a sense, any part of the Hârnmaster fantasy-role playing system can be considered a supplement for BattleLust! The products currently in print include:

There are no existing licensed Hârn miniatures.

We asked Columbia Games about painting information:
No painting guidelines exist as such, but in all our Kingdom modules a page (or two) is devoted to the heraldry. It is always in full colour, so it could be used to help painters devise appropriate outfits.