After the preliminaries described here:
TMP link
we fought our battle.
The Battle.
A game using new rules isn't a guarantee of fun – this game was an absolute blast!
Our rules worked a treat to produce a fairly trouble free, slick yet challenging contest. Indeed, so engrossed was I, I failed to take many photos.
As indicated, the Prussians, though outnumbered, were still formidable. Key to their strength was their ability to both change formation & move- an ability denied to the French.
url=https://postimg.cc/Kkt4sqsr]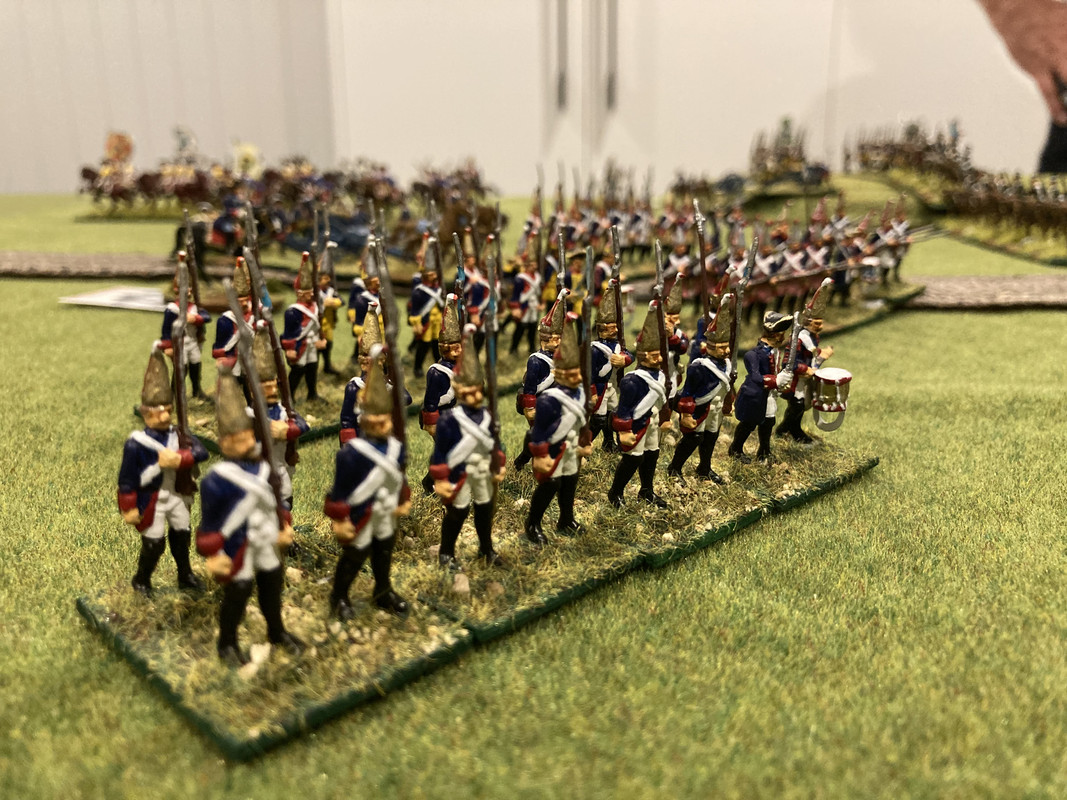 ‌
Several units of Prussian grenadiers meant resistance was assured.
url=https://postimg.cc/YLkjc65c]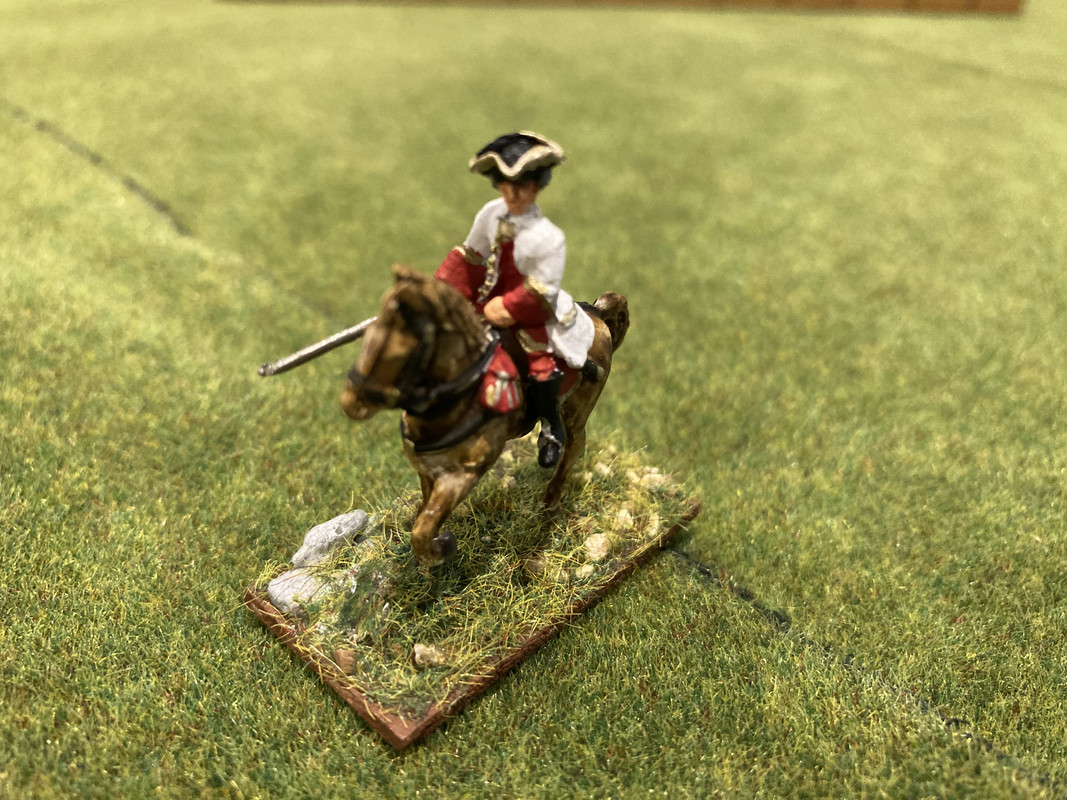 ‌
The most important feature of TRICORNE is that written orders were necessary….& to change them, an ADC needed to be sent from the static Commanding general to each brigade commander. Even at the ability to move at 18" a turn, this took time. And a rule that required a D6 to be thrown on arrival to see if the courier had arrived or been killed (on a '6') & failed to deliver orders saw 4 ADCs die. You had to think ahead in this game!
url=https://postimg.cc/hz8T7tgB]
‌
url=https://postimg.cc/mPqQvnV0]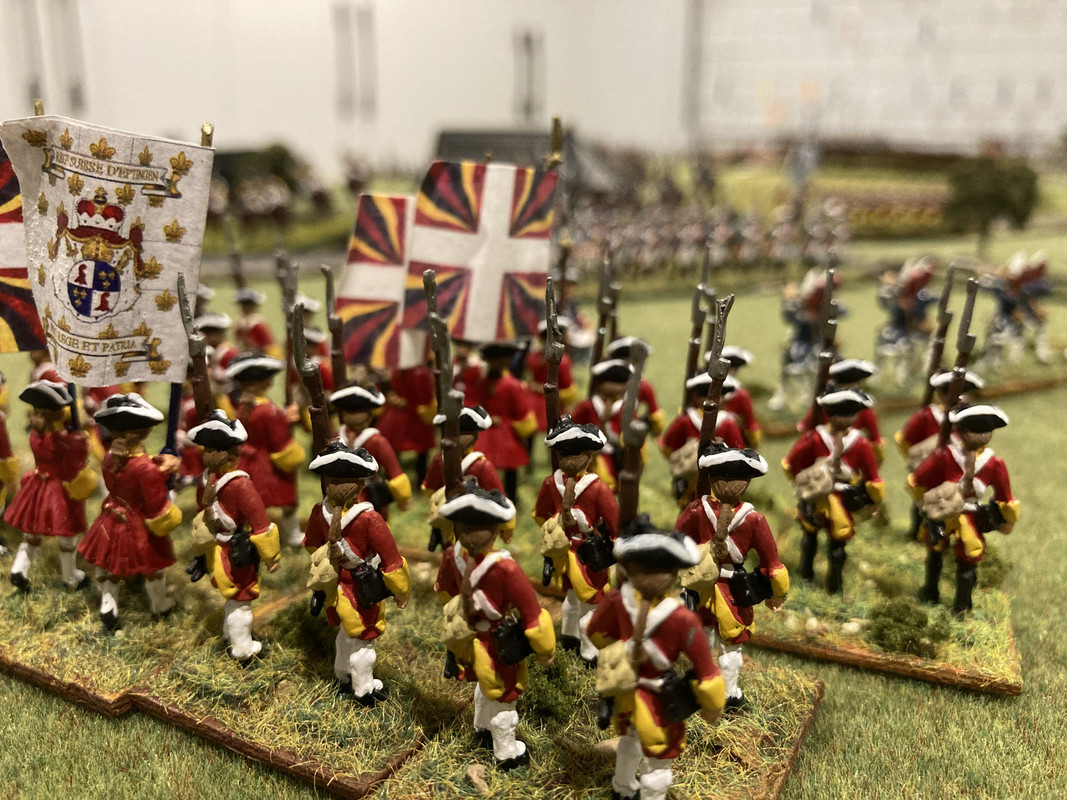 ‌
url=https://postimg.cc/PP5YPHRg]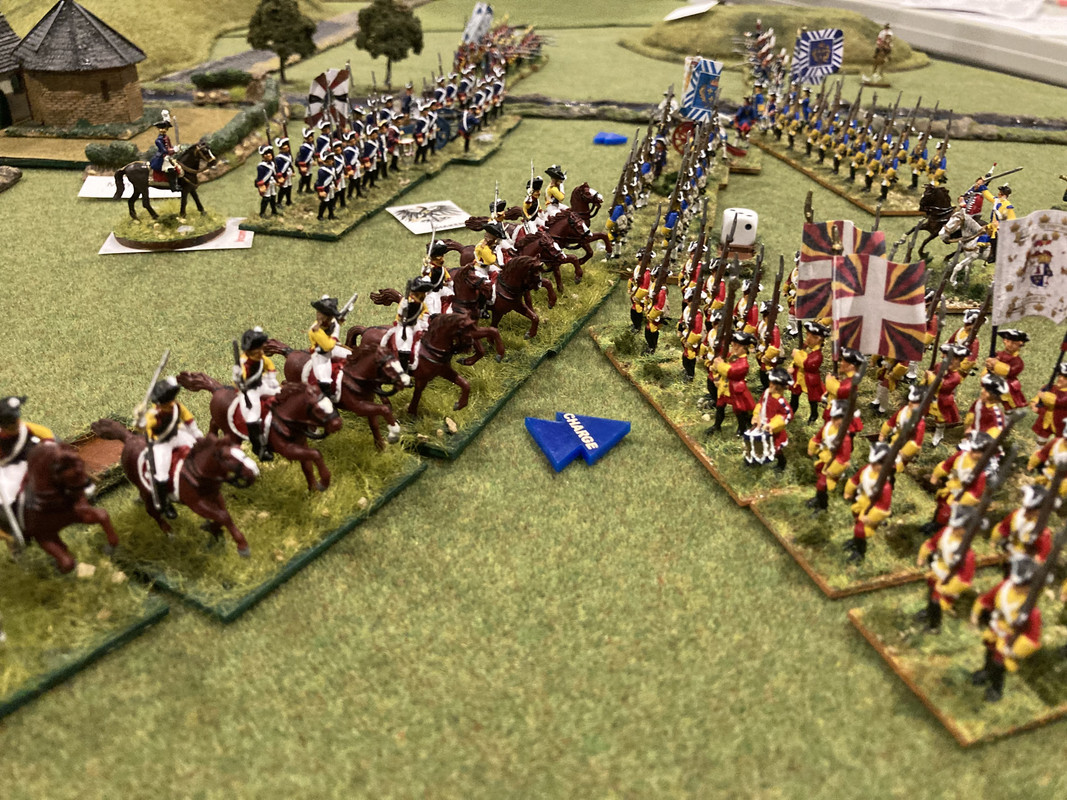 ‌
Needless to say, in a game involving movement, cavalry were vital. They could, & did, crush unsupported infantry but could also be shot to pieces by formed & supported infantry.
url=https://postimg.cc/CBpb1f37]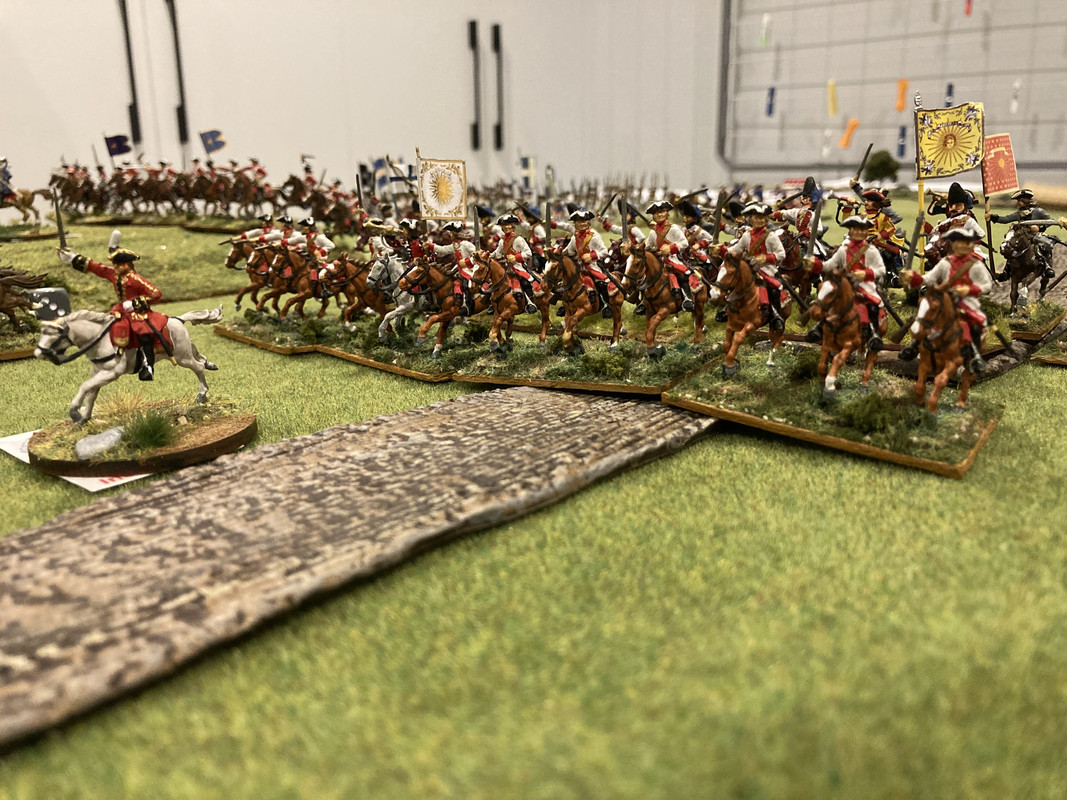 ‌
The French cavalry were ruthless & aggressive.
url=https://postimg.cc/nMkqFr0K]
‌
After much hard fighting, the Prussian perimeter was cracked. The surviving Prussians raced for safety.
url=https://postimg.cc/3W7gQmCJ]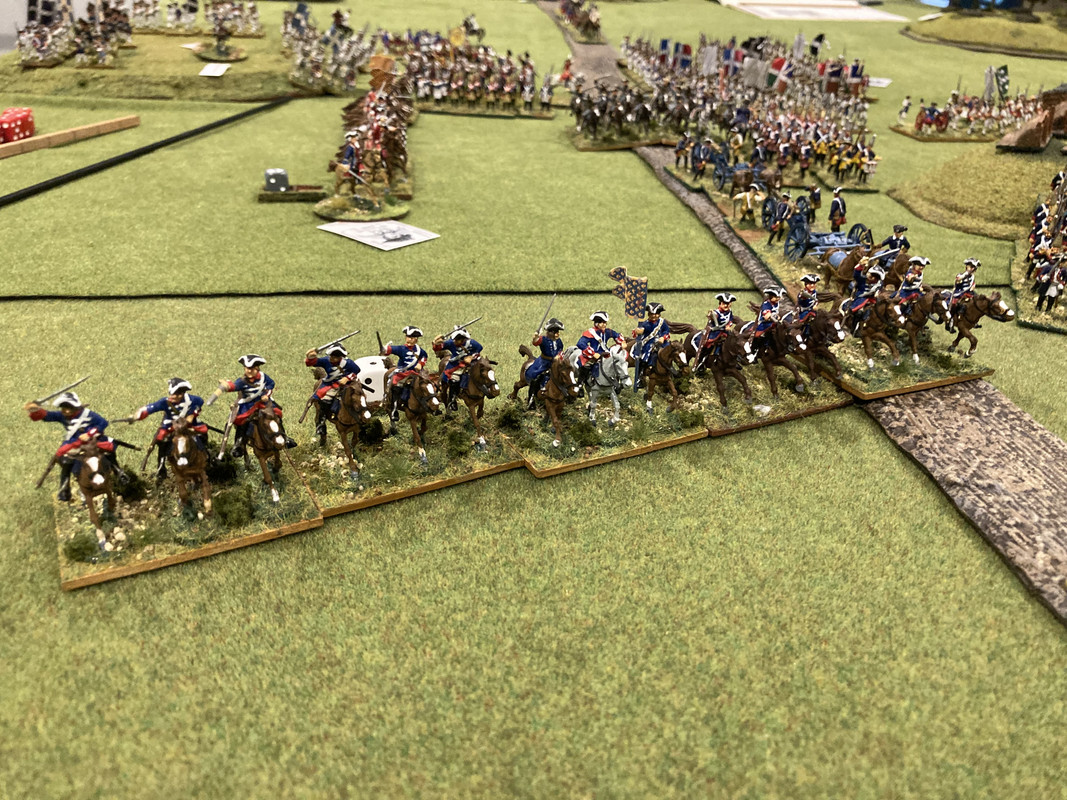 ‌
url=https://postimg.cc/2qZ4rxK3]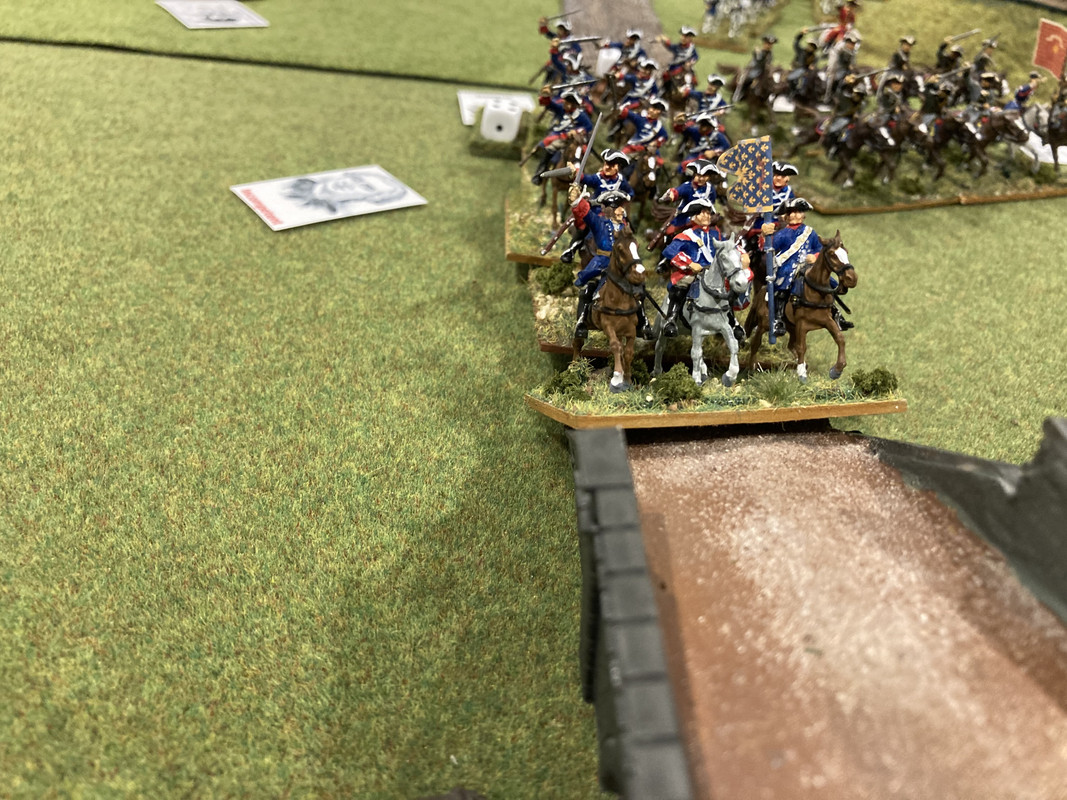 ‌
It was Turn 9 – the final turn before sunset saved the Prussians but too late! the French had reached their objective
The Prussian army had reached breakpoint & disintegrated.
A rare but satisfying French victory (BTW Frederick the Great never came, but each turn I rolled a dice to pretend he might have next turn….cruel but in the end a failed tactic).