Tomorrow, my pals & I will fight a devised battle between the French & Prussians during the SYW.
We will be using a new rule set for the first time. The rules are a modified version of the Napoleonic set SHAKO. I'm calling them TRICORNE & I must acknowledge the generous support & sharing of LAW member RMD in my efforts to get them ready for battle.
The game will start with the troops in position.
url=https://postimg.cc/vcjvRSWy]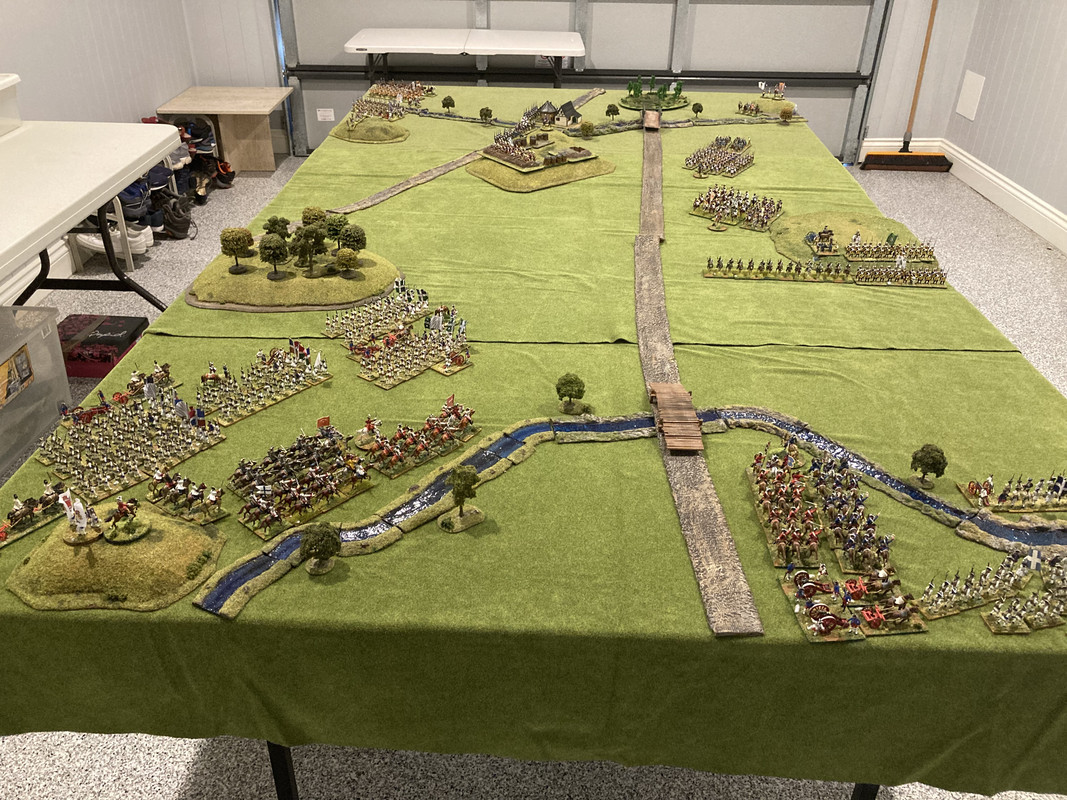 ‌
The battlefield. The French, in strength, are advancing on 3 fronts on a small Prussian army on the defence.
url=https://postimg.cc/pmFJPYZF]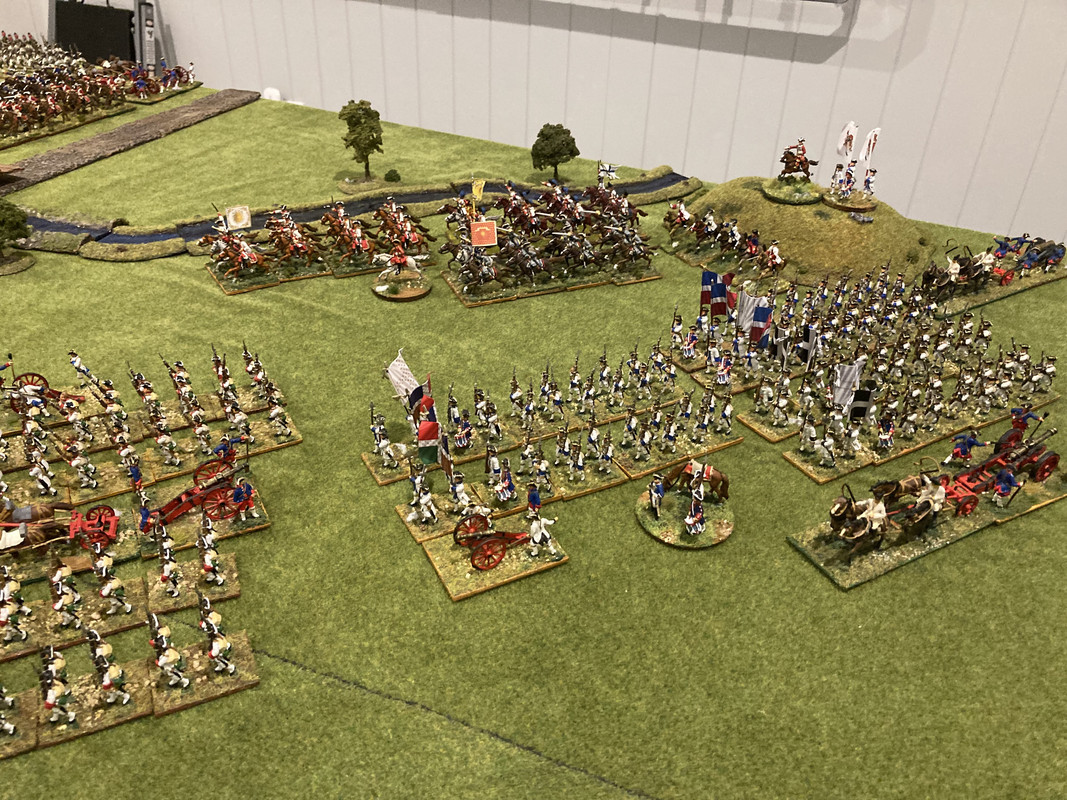 ‌
The main French army, under Prince Soubise, advance with two infantry brigades, a cavalry brigade & several field guns.
url=https://postimg.cc/Hc5q5ydc]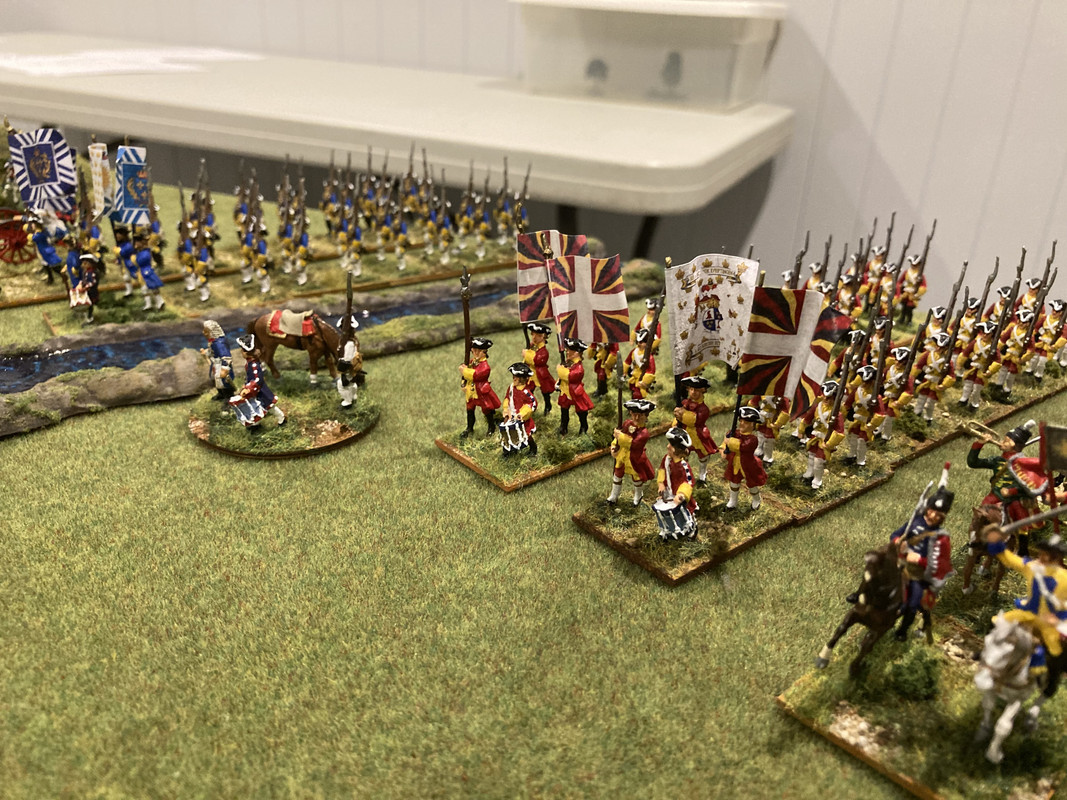 ‌
A French flanking force of hussars, light infantry & 4 battalions of Etranger infantry threaten the Prussian redoubt & village
url=https://postimg.cc/7CC8HRRN]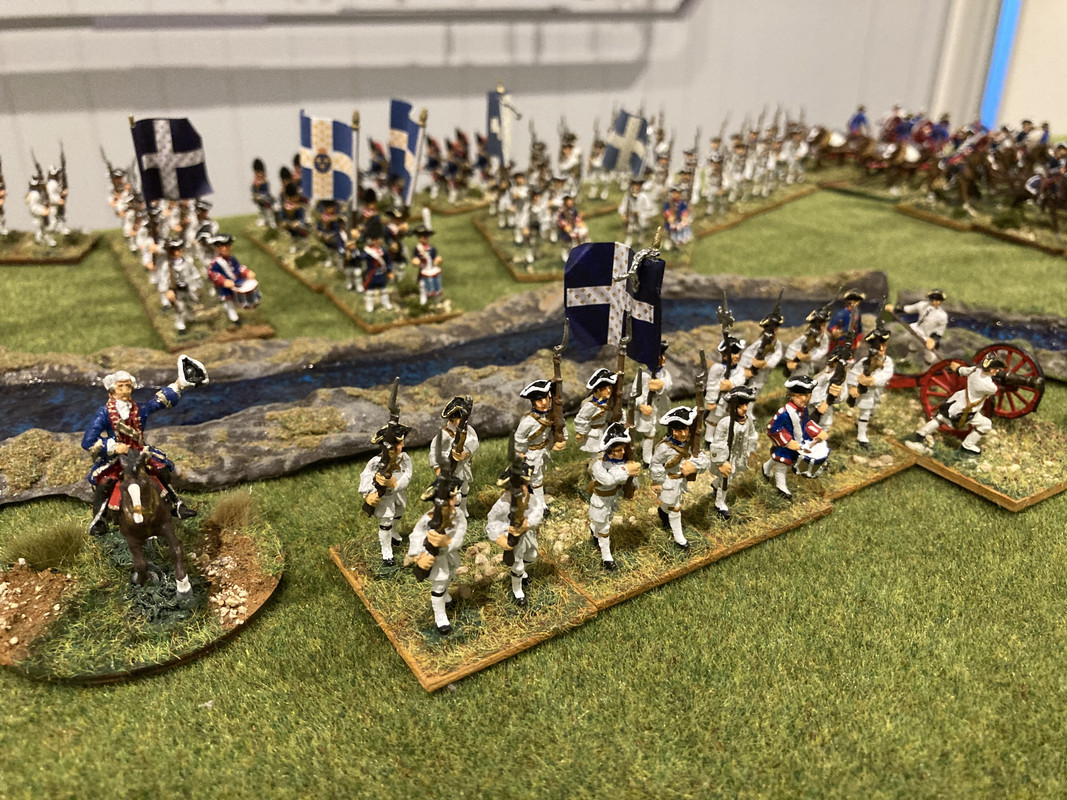 ‌
url=https://postimg.cc/3WjMxmtz]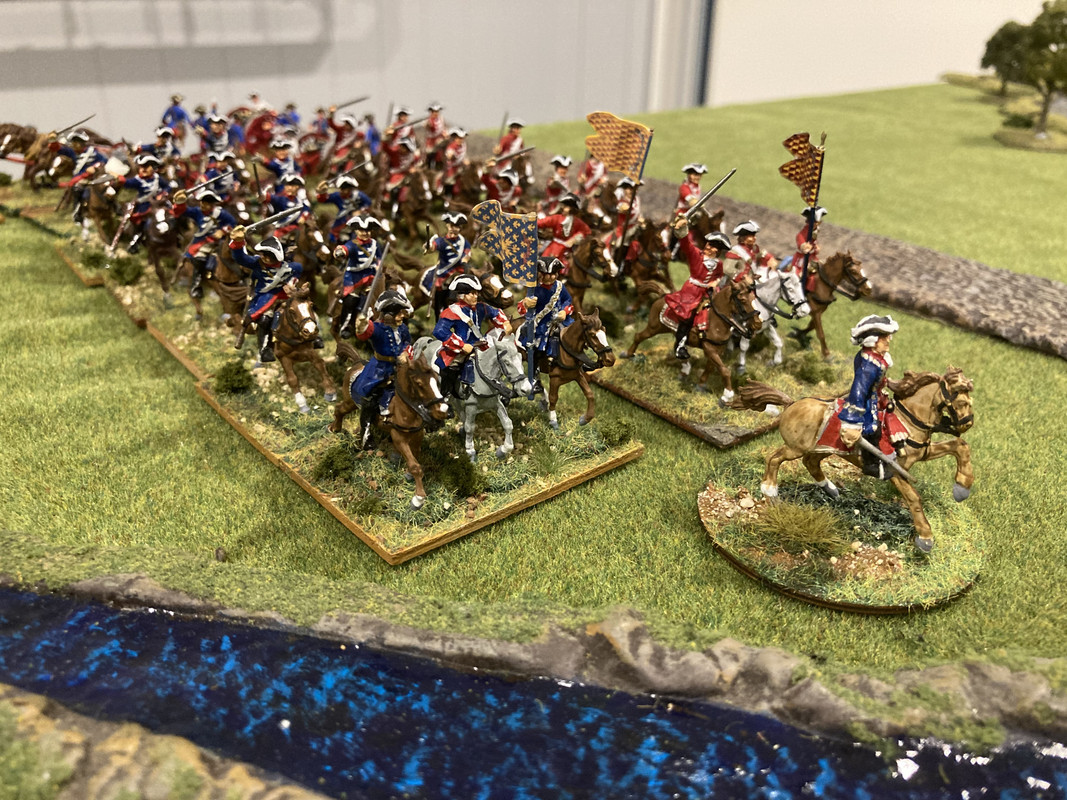 ‌
To the north, French grenadiers & dragoons move to pin the Prussians
url=https://postimg.cc/ppPwhr7r]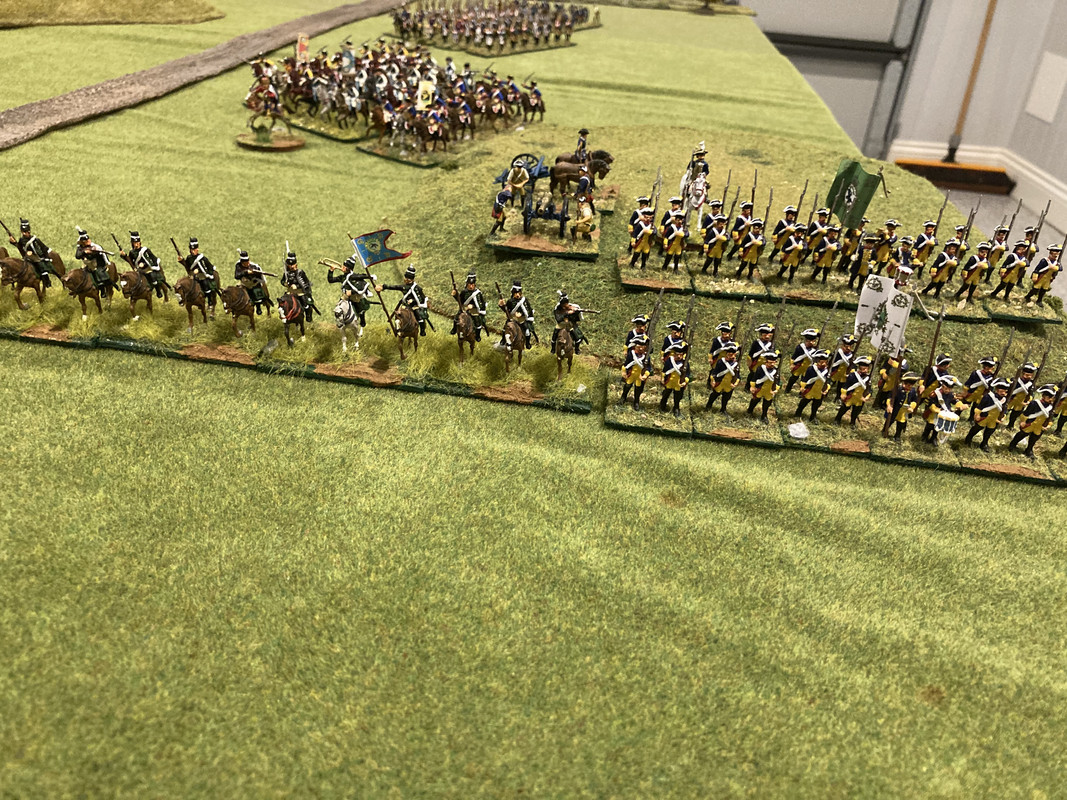 ‌
Fewer in number, a well placed Prussian force stands in the way of the French advance.
url=https://postimg.cc/NKCvwtdM]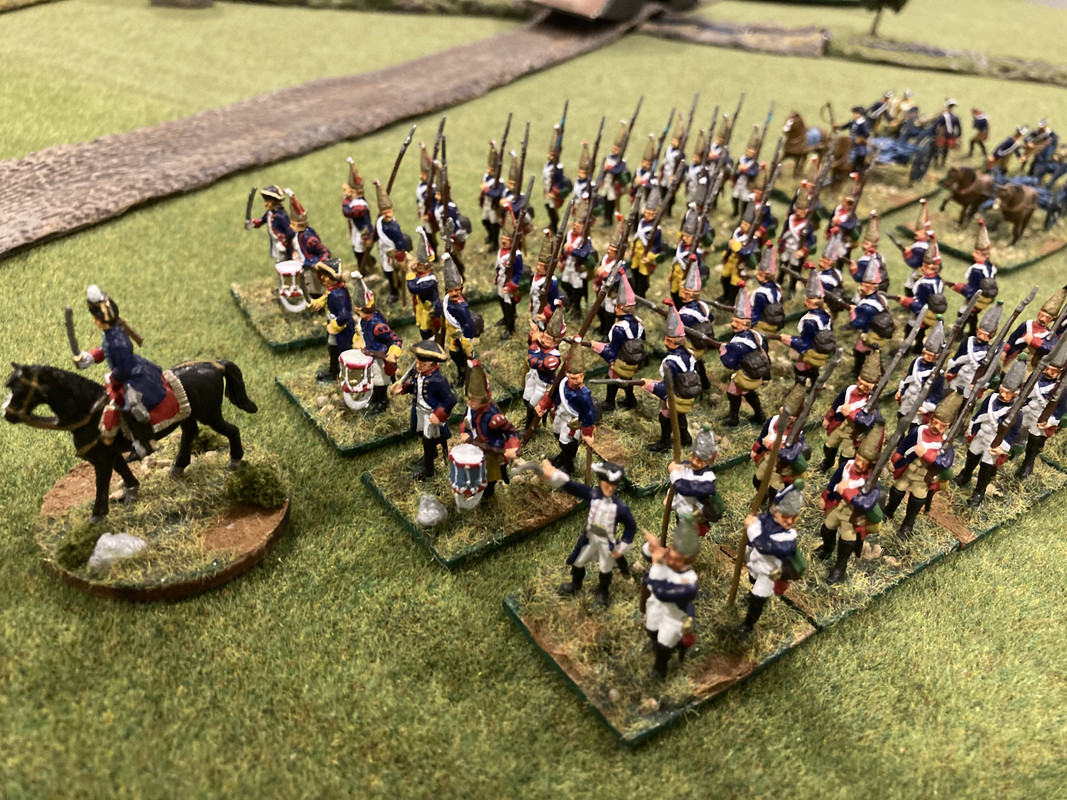 ‌
url=https://postimg.cc/64fFbx7B]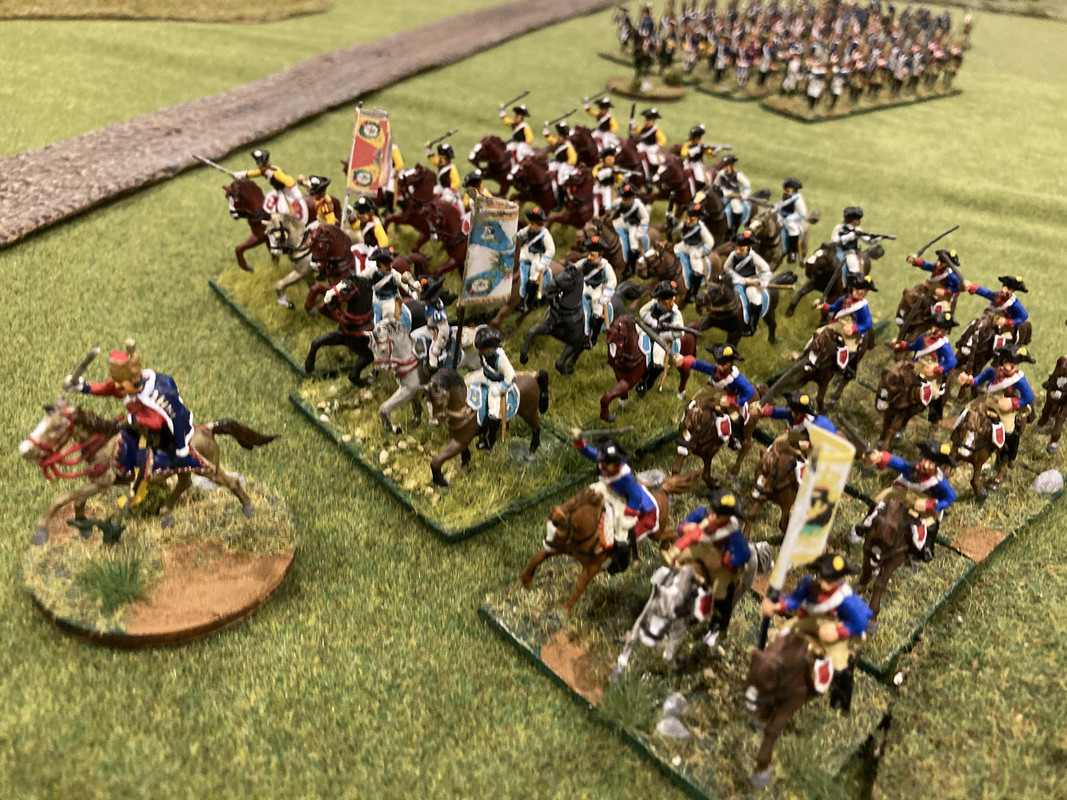 ‌
Prussian re-enforcements in the form of heavy cavalry & grenadiers march to their assistance.
url=https://postimg.cc/JHL9QzzT]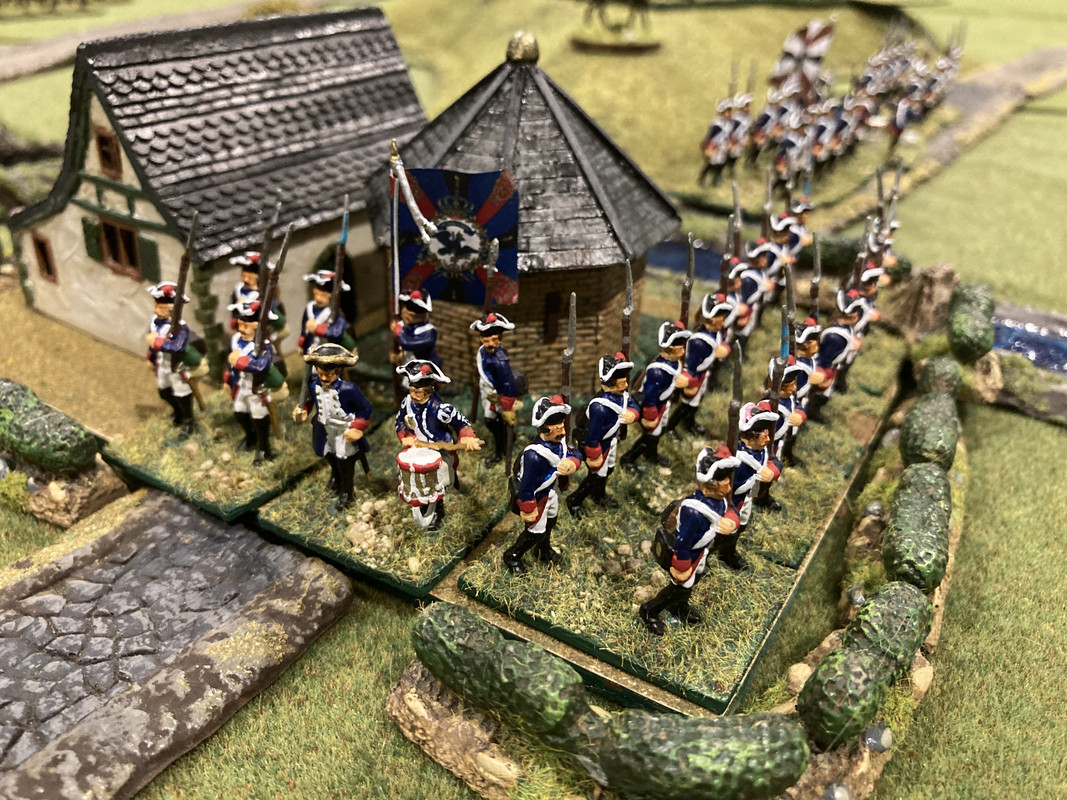 ‌
url=https://postimg.cc/jWGVLX0Y]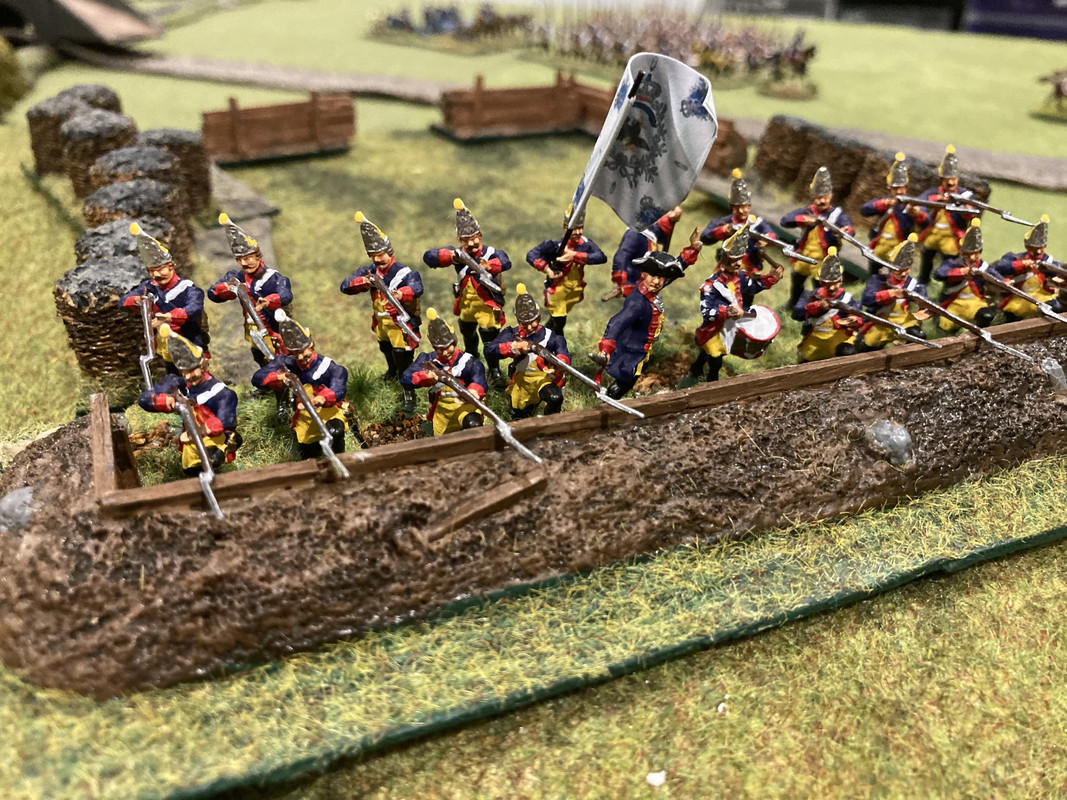 ‌
Much will depend upon the Prussians holding their eastern flank
The battle report will be posted tomorrow.
donald
BTW in case you think this unfair, I should point out the sheer mass of the French may be a problem. Plus they can only change orders to their 6 brigades via an ADC. They have 5.
The Prussians are also better quality troops, have 4 ADCs for their 4 brigades & have the benefit of a central position. Of no small significance, the sun sets on Turn 9 so the French, to win, most rout their enemy. Good luck to them.
I should add that I've mentioned to my French opponents that Frederick is within marching distance with an army (he isn't & will not appear).