As explained shortly ago, I recently took a couple of ships painting commissions, one of which is over now while the other has been significantly pushed forward.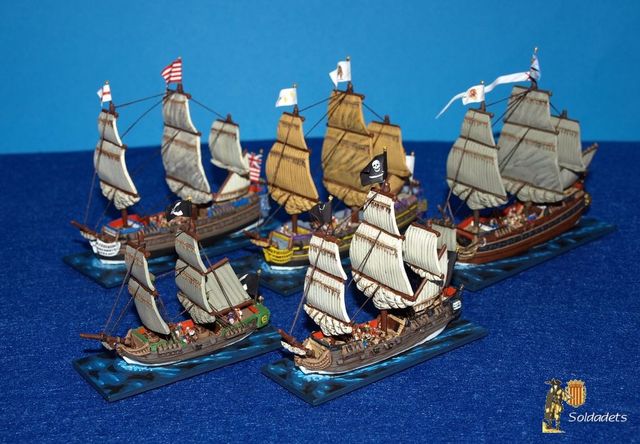 I'd like to share the job done so far with my second commission --the largest one, comprising 16 Peter Pig ships. Besides of the three fluyts merchats already done, today I've completed the following ones:
First of all, a pirate brig --slightly modified just to add a gaff sail to its mainmast. Flags are from Minairons, reproducing those reputedly flown by Thomas Tew.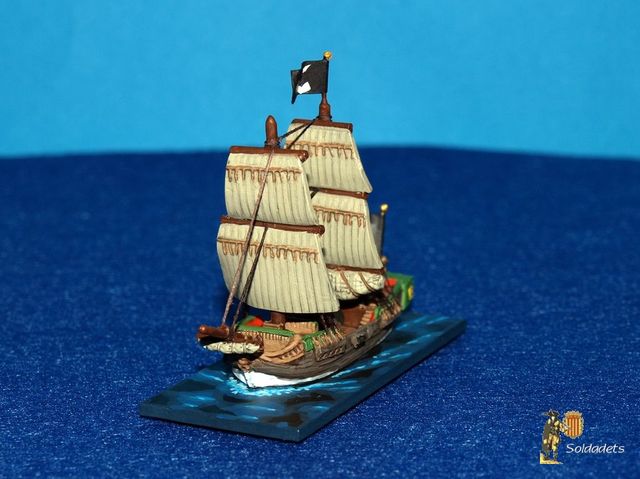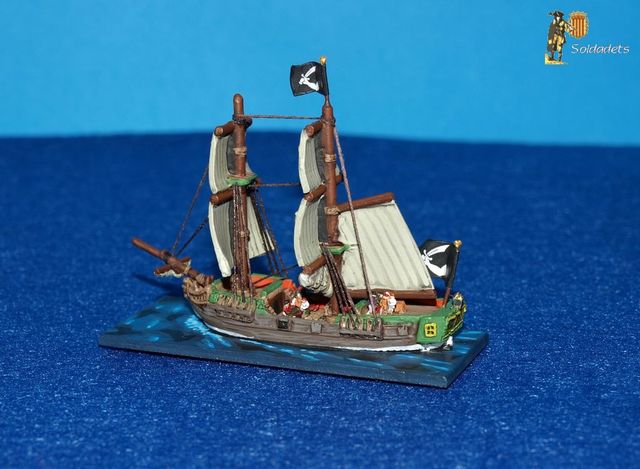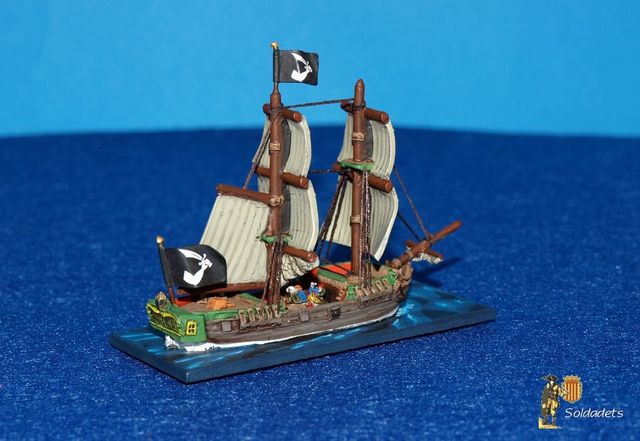 Next, a pirate frigate that I've also modified a bit, by replacing its original stern part and foremast by those of a PP galleon. It shows the flags supposedly flown by Bartholomew Roberts on his Queen Anne's Revenge flagship; these are a Minairons design not printed or available yet, BTW.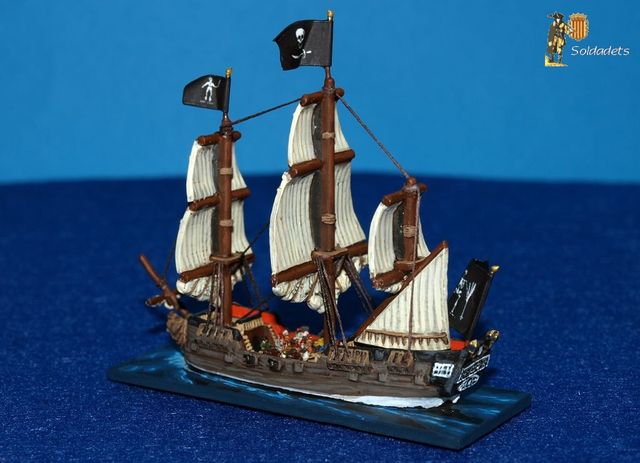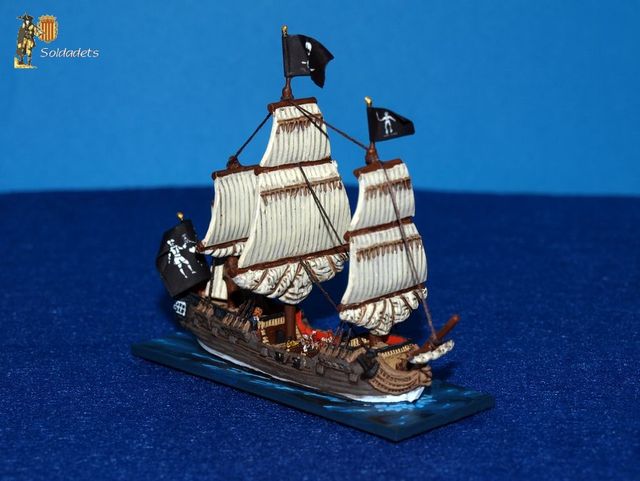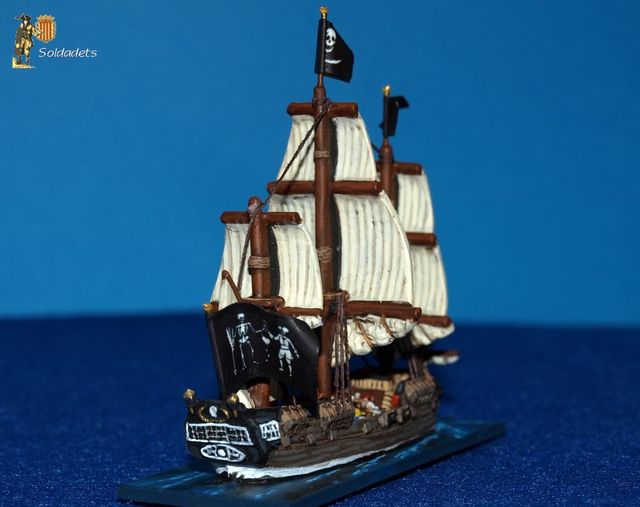 Also, I've painted for him a couple of large full rigged ships, the one painted as a French Western Indiaman as you can see below…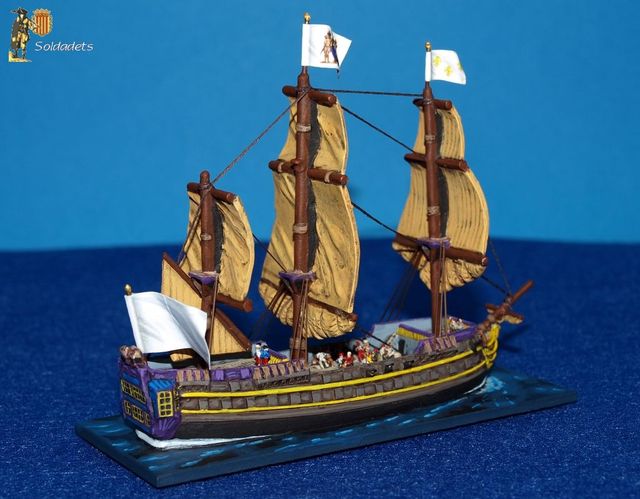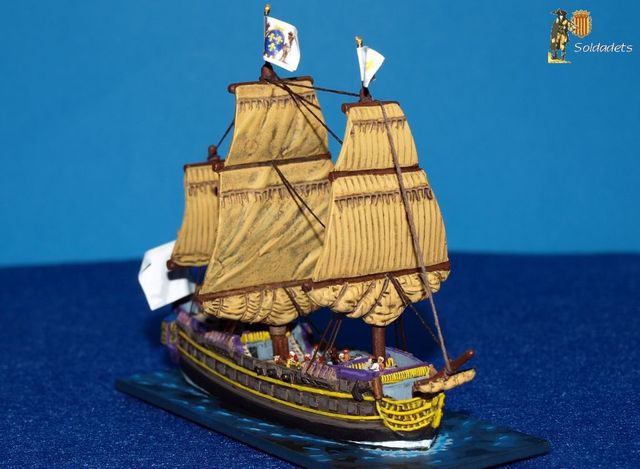 …and the second one as an English East Indiaman: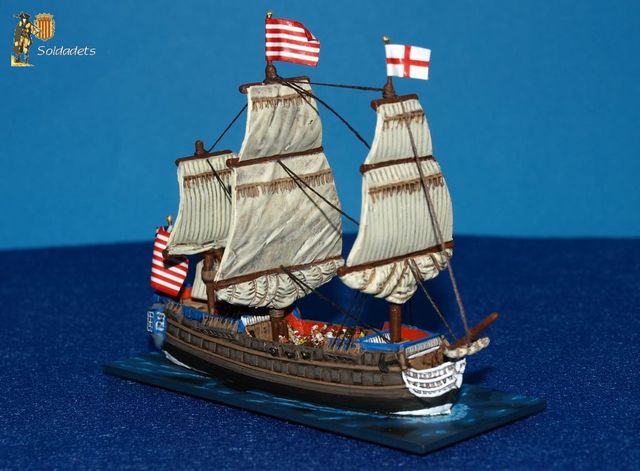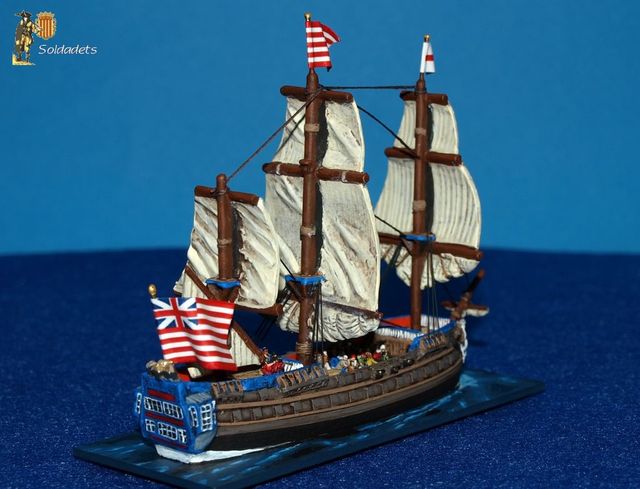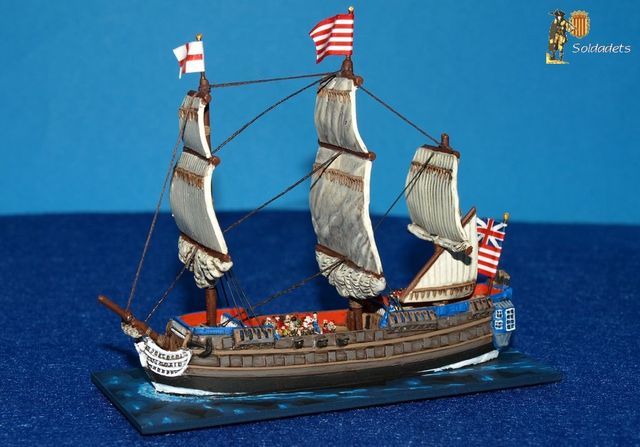 On the other side, the model ship completing my first commission is another large full rigged ship --that I've painted as a Spanish Man of War, so showing regulation flags of 1701-1785 (from WSS start to AWI end, roughly):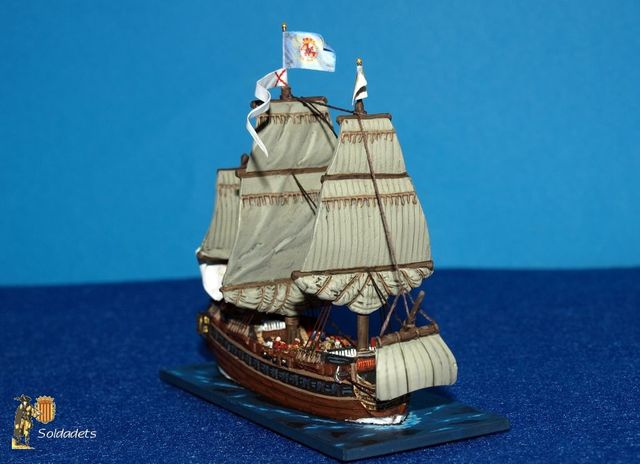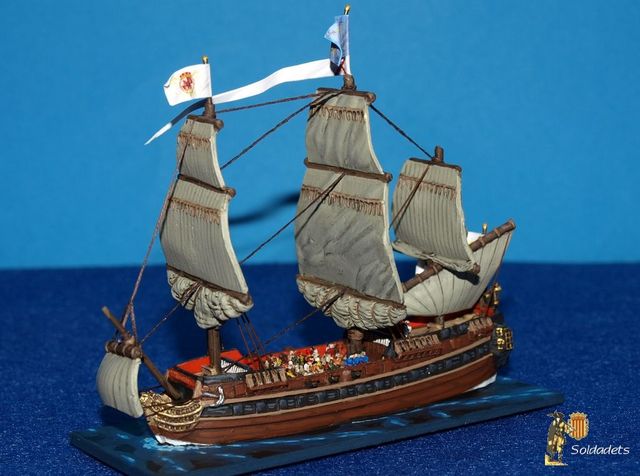 Not to say, all flags shown here are from Minairons; some already released, while others awaiting a chance for being printed. There's still a lot of work ahead --five ships else on workbench right now!! So more pictures in a hopefully short while.
Regards,
Lluís Vilalta
www.minairons.eu