Following my recent threads PCs and NPCs, where I posted some pictures on the 15mm collection I'm gathering for a long-term TNE campaign we've been playing for two years, let me show you now a few pictures else --this time, different kinds of vehicles.
Call me stingy if desired, for I've chosen here to spend the less possible money, so the sources for building them are a little eccentric.
As an example, a couple of MBTs and APCs built from the hard plastic toy tanks purchased at a pound shop (or dime store, or whatever the name given here to those Chinese large shops using to sell almost anything at very low prices):
After some work, I somehow managed to build this below, out from the four toy tanks contained in the box: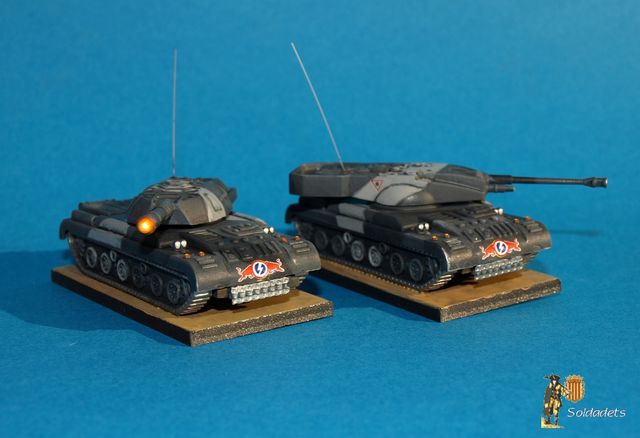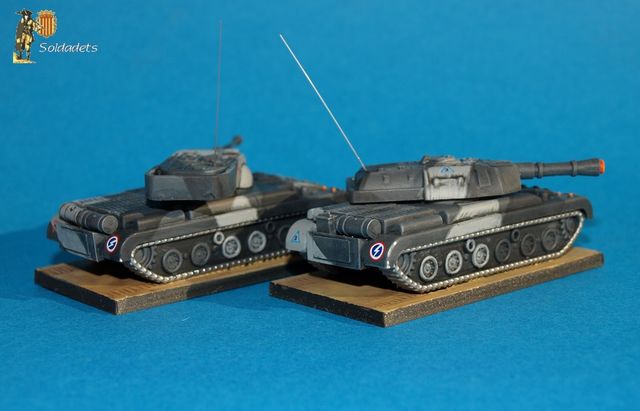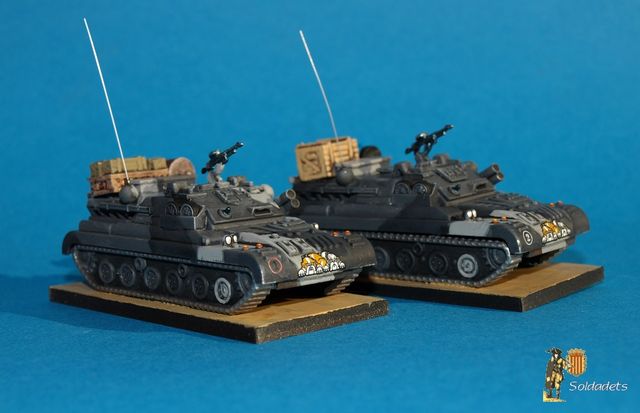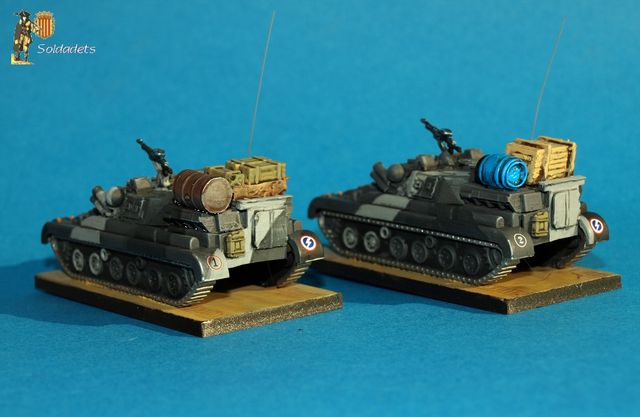 Tanks suffered only minor changes, i.e. the replacement of a gun barrel by the 75mm gun of a 1/100 Panzer IV G; but for building the APCs, I just started to add parts from almost any origin you can imagine (both 1/100 and 1/72 tanks, plasticard, resin stowage items…) until achieving an acceptable enough shape. Not that bad result, after all!
Lluís