After a first thread where I showed some pictures on the 15mm miniatures we're using for our TNE campaign PCs, It's now the turn for some of our company NPCs.
Despite some twenty NPCs are currently crewing our Beowulf class starship, only five of them have been assigned a figure of their own so far --those most relevant, or who most intensely are interacting with PCs themselves, whatever the reason for.
Our crew NPC figures follow a painting schema consistent to that of our own PCs, logically. Here you have them dressed in body sleeves and/or aboard casual dress. Some small conversions have been done (head swapping, equipment completion or armament improvement), but none of them have altered substantially the original figure.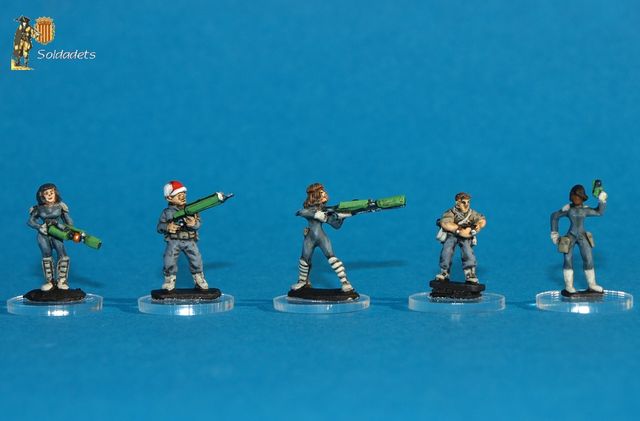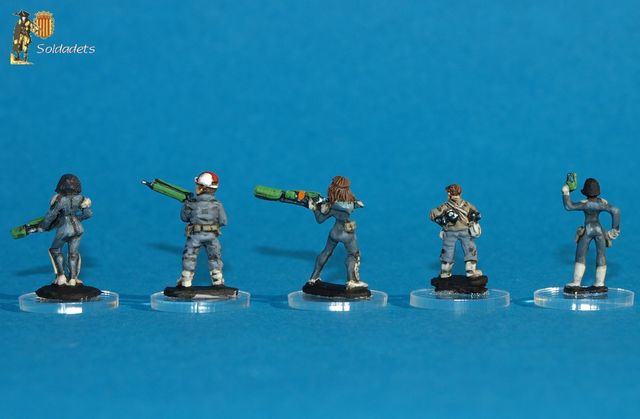 And now, dressed in vacc suits: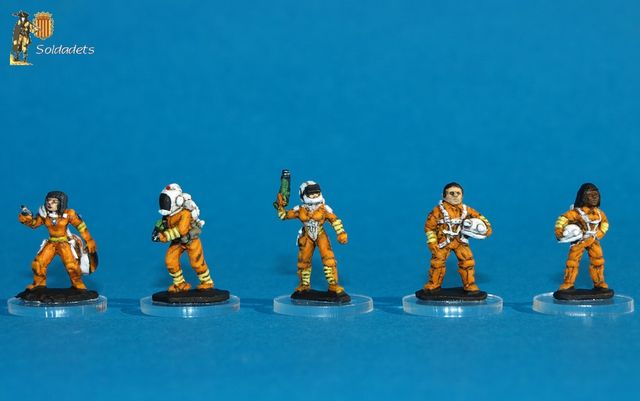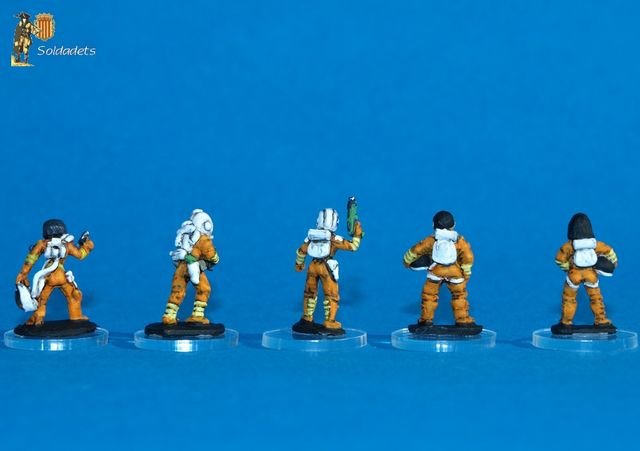 As commented in my previous thread, figures come from the ranges of Khurasan, Ground Zero games and Rebel minis mainly, besides of a solitary war reporter from Peter Pig. Please note that I've had to add some supplementary width to this later's base, so as to help masking its smaller size.
Thanks for reading,
Lluís