"Anyone Gaming Cowboy/Old West DBA or HOTT?" Topic
---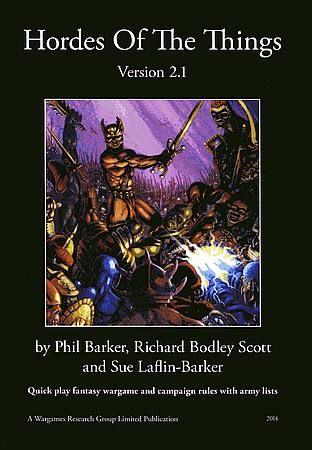 5 Posts
All members in good standing are free to post here. Opinions expressed here are solely those of the posters, and have not been cleared with nor are they endorsed by The Miniatures Page.
Please don't make fun of others' membernames.
For more information, see the TMP FAQ.
---
Back to the Hordes of the Things Rules Board
Back to the De Bellis Antiquitatis (DBA) Rules Board
---
Action Log
01 Jan 2017 7:43 p.m. PST
by Editor in Chief Bill
Crossposted to Hordes of the Things board
---
Areas of Interest
Fantasy
Ancients
Medieval
Renaissance
18th Century
Napoleonic
---
Featured Hobby News Article
---
Featured Link
---
Featured Ruleset
---
Featured Workbench Article
---
Featured Profile Article
---
Current Poll
---
Featured Book Review
---
79thPA
16 Oct 2015 8:21 a.m. PST

I couldn't find anything on this site or at Fanaticus, but I swear I've seen somnething before. You can game outlaws vs. the good guys, which would include a combination of lawmen, cowboys, citizen hordes, stagecoaches or wagons, a herd of cattle, etc. Curious if anyone has any lists. Thanks.

timurilank
16 Oct 2015 9:17 a.m. PST

The Wayback Machine is a helpful tool.

Here is Alan's old list of HOTT armies:

Check under Indians (Deadland) and you will find some useful lists.

Cheers,

Terry37
16 Oct 2015 2:02 p.m. PST

79th PA, Here is a link to the North Yorkshire Leg of the 2014 GBnU Tournament and one of the armies used there was an old west army (scroll down a bit). I liked it so much I am slowly gathering figures to do one similar using a slightly different list.

link

And here's my Ghost Riders in he Sky army. I have not had much luck with it as originally designed so want to try it using a couple of the "red eyed cows" as Behemoths and see how it does.

Hope this helps,

Terry

Terry37
20 Oct 2015 7:19 p.m. PST

I am looking at now doing a cowboy army based on characters from the various western movies – primarily the better ones rather than what in SASS are termed B-Western, so no Roy Rogers or Gene Autry.

Just to give an idea – Quigley will be artillery with his long rifle, Charlie Wade or John Wayne and the "Cowboys" will be herding steers as a Behemoth, definitely Sharon Stone from Quick and the Dead as probably a Hero or Paladin, and maybe the Earps and some of the "Cow Boys" from Tombstone. There will be more but this gives an idea of how it will be set up.

Terry

Lions Den
24 Oct 2015 6:48 p.m. PST

I did western US army versus Indians.