"Migration to Kingdom – scenario 408 AD" Topic
---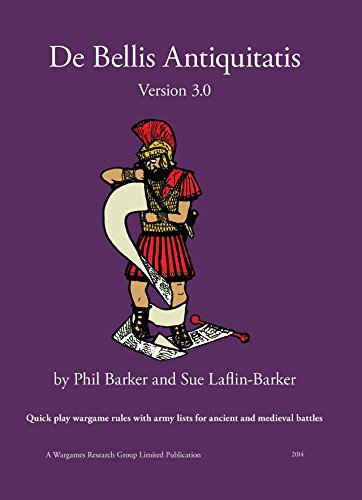 1 Post
All members in good standing are free to post here. Opinions expressed here are solely those of the posters, and have not been cleared with nor are they endorsed by The Miniatures Page.
For more information, see the TMP FAQ.
---
Back to the De Bellis Antiquitatis (DBA) Rules Board
---
Areas of Interest
Ancients
Medieval
Renaissance
18th Century
Napoleonic
---
Featured Hobby News Article
---
Featured Ruleset
---
The Membership System will be closing for maintenance in 12 minutes. Please finish anything that will involve the membership system, including membership changes or posting of messages.
timurilank
30 Dec 2016 4:46 a.m. PST

I have just posted the second scenario of 408 AD to the blog.

Considering that each of the barbarian nations are a confederation of smaller tribes there should be some form of friction between them; some favour migrating further west, others may wish to remain where they are and yet others would leave to join another nations.

I mentioned two ways this might be handled.

Cheers,
Robert