"Madaxeman in Spain - 5 ADLG & Tapas Reports from Estella" Topic
---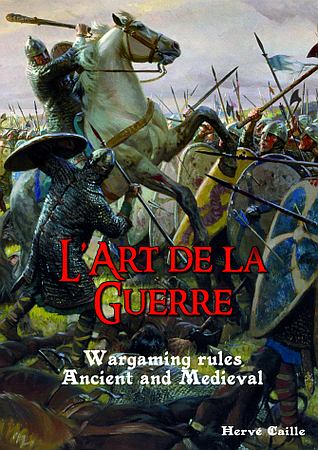 8 Posts
All members in good standing are free to post here. Opinions expressed here are solely those of the posters, and have not been cleared with nor are they endorsed by The Miniatures Page.
Please be courteous toward your fellow TMP members.
For more information, see the TMP FAQ.
---
Back to the ADLG (l'Art de la Guerre) Rules Board
---
Areas of Interest
Ancients
Medieval
---
Featured Hobby News Article
---
Featured Link
---
Top-Rated Ruleset
---
Featured Showcase Article
---
Featured Workbench Article
---
Featured Profile Article
---
Featured Book Review
---







Please sign in to your membership account, or, if you are not yet a member, please sign up for your free membership account.
madaxeman
06 Nov 2016 2:06 a.m. PST

Buono Estente! An intrepid team of Central London ADLG players continue our pre-Brexit World Tour by taking ourselves off to Estella in Northern Spain, the gateway to La Rioja, and also home to the wines of Navarre (which are of course just as good if not even a little better than those of Rioja, especially if you are playing ADLG with the good gamers of Navarre, like we were).

In the resulting 5 ADLG match reports and gastronomic and touristic reviews, as well as the accompanying immediately-post-event episode of the Madaxeman.com Podcast (this episode entitled Dear Catastrophe Tapas Waitress) you can see how a classic DBx army, the Patrician Romans, fares in ADLG.

This was a deliberate attempt to create a wall of barbarians and overwhelm the enemy by sheer hairyness after this tactic, impossible to do well in most other rulesets, had caused me so much trouble when I had encountered it in several previous events.

The Patrician list that emerged was far from Reigate Standard in all senses of the word, but did they manage to "tapas" into a vein of success in these 5 L'Art de la Guerre battles in Spain, or was their "tinto" spilt and were then instead left like so many huevos rotos on the floor by the pride of Navarre?




Lascaris
06 Nov 2016 5:44 a.m. PST

Sounds like you had a blast! Your blog makes me want to dust off some of my ancient armies and give them a trot around the field.

Red Dragon 44
06 Nov 2016 5:48 a.m. PST

Love your reports. Very readable and very funny!

Condotta
06 Nov 2016 7:15 a.m. PST

Fun and games, in a hysterical, er, uh, historical way. Ha

madaxeman
06 Nov 2016 12:22 p.m. PST

You don't need to dust off all that much to get an ADLG army up and running…

mghFond
06 Nov 2016 9:36 p.m. PST

As always, I enjoy your AARs, Madaxeman!

evilgong
07 Nov 2016 3:36 p.m. PST

The Axeman has proved one of the laws of ancient gaming, that massed hairy types work for other people, never for you.

David F Brown

madaxeman
08 Nov 2016 8:36 a.m. PST

Yeah… maybe they resented their Roman overlords in this rather cheeky army design!