Central London Wargames Club is a hotbed of ADLG action, with a club league running with over 30 players and keen players looking to enter many events around the UK and Europe. But we also host the club in a pub with a curry-cooking chef who lets us use the room for occasional Sunday events, and so, with Warfare in reading only offering an initial dozen places for ADLG and many people not managing to get in, the idea of Madaxeman.com Central London Invitational One Day L'Art de la Guerre Tournament running on the Sunday before Warfare was born.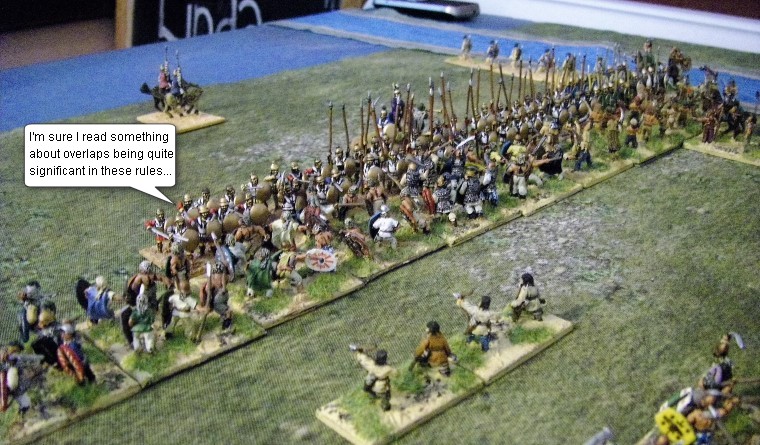 As co-umpire and results collator in chief, my ability to play lengthy in-depth games was obviously going to be limited and so the idea of using a decisive army rose to the top of the pile – and clambering to the top of the top of the steaming pile was a classic, unusable in FoG but with moments of occasional event-winning greatness in DBM – the Dacians.
Fresh from drinking a pina colada at Trader Vics, those barbarian scallywags from the land of Dracula, the Dacians, therefore touched down in Central London for 3 games of Roman-period themed L'Art de la Guerre goodness.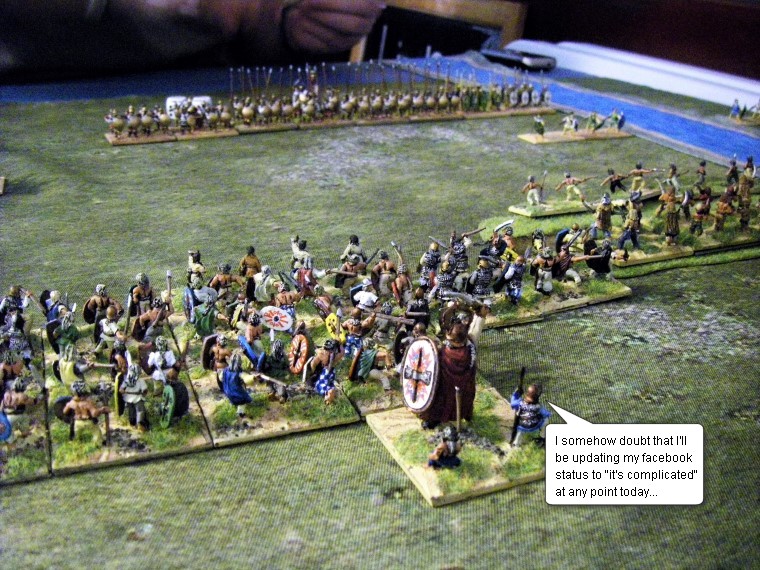 Marvel at how this usually somewhat underpowered army performs against Mithradates, Rome and the Germanic Tribes in three punchy and to the point match reports, complete with the usual smattering of captions and other tosh.
Read the reports here on my site, then make sure to come back here to add your comments!