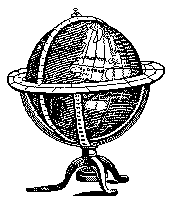 ---
Club AMS (Madrid)
We play every Saturday from 5 am to 9 pm, and Sunday from 10 am to 9 pm. We play any board wargame (I really mean any), especially World in Flames and Advanced Squad Leader, not forgeting Europa Universalis, Clash of Arms Napoleonics, Simtac of Spain (on good terms with the designer), Europa series, and more. We also have several Napoleonic 15mm armies (Russian, Austrian, British, French), and we currently use Empire rules. Also 15mm ACW, Seven Years War, and British Colonial Wars are played less often. Of course, we are open to any other period, game, or set of rules.
C/Martinez Izquierdo, 3
Madrid 28028
Spain
Phone: 919-215628 (Jaime Arnaiz)
Email: jaimeams@hotmail.com
Last Updated: 8 October 1998
---
Heroe (Madrid)
We are more than 20 people right now. We play a lot of boardgames, including ASL, World in Flames, Europa Universalis, Empires in Arms, and there are a couple of American Civil War fanatics here.
Our preferences in figures gaming are:
Ancients in 15mm and 25mm:

We use DBM, and some of us are trying ARMATI

Medieval in 15mm and 25mm:

Napoleonics in 15mm:

We play Napoleon's Battles

Address:
C/ Ramon Patuel n.27
Madrid, Spain

Contact:
Emilio Leon Paredes
Phone: 3613375
Email: emilioleon@lucent.com

Esteban Saavedra
Phone: 5533145
Email: saavedra@tid.es

Last Updated: 26 June 1997
---