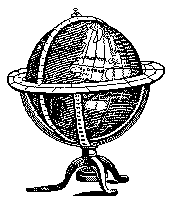 ---
Small wargaming club in western Germany. Primary interests are painting figures and modeling terrain.
Contacts:
Ulrich Schulte-Ebbert
Sonnenstraße 14
44139 Dortmund
Email: Kingfisher@ThePentagon.com

James Orpin
Kuhlmannstraße 6
44139 Dortmund
Email: Dragonlance@compuserve.com 
Last Updated: 5 October 1999.
---
Freunde Historischer Zinnminiaturen Wiesloch
We play tabletop games of all kinds and of almost all periods, from ancients to Napoleonic (mostly with 15mm figures).
Our favorite period is the Thirty Years War. We are running a campaign set in this period with 14 active players (most by mail), and we have over 2,000 well-painted figures for most of the involved armies. The rule system used is Gunpowder Revolution, a computer-moderated system from Australia.
Now we are building up Napoleonic armies (we use the Shako rules), and finishing some ancients, medieval, and early renaissance armies based on DBM and DBR.
Siegfried Bajohr
Dielheimerstr. 24
69168 Wiesloch
GERMANY

Email: bajohr@ebigek01.ciw.uni-karlsruhe.de

Last Updated: 19 June 1997
---
Gesellschaft Fuer Historische Simulation [GHS] (Köln)
Rolf-Udo Bliersbach
Rathenauplatz 23
50674 Köln
GERMANY

Phone: +49 221 218199
Email: CL@Euromail.com (Christoph Ludwig)
Last Updated: 17 February 1997
---
Twilight-Games e.V. (Nürnberg)
Weikershofer Str. 24, 90431 Nürnberg, Germany
Tel. (0044)0911/3262660 or (0044)0911/558008
Email: roland.weiniger@7fun.de
Our gaming club has been in existance since 1989, with an increasing proportion of miniature wargaming. We meet every Friday in a little sports hall in Nürnberg.
Last Updated: 12 February 1999
---