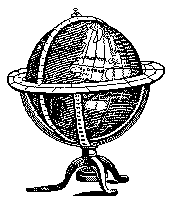 ---
French association of wargamers, near Paris.
Last Updated: 18 June 1007
Club de Wargames de Toulouse
Departement: Haute-Garonne (31)
City: Toulouse
Games Played: All board wargames, naval miniatures
Contacts:
Pierre Etcheto
6 rue Dalmatie
31000 Toulouse
Phone: 05 61 11 94 08
Arnaud Bouis
23 rue Stalingrad
31000 Toulouse
Phone: 05 61 63 93 64
Last Updated: 16 May 1998
---
Immortels de Paris Ouest
We play DBM, DBR, Napoleonic, naval... everything you like, if you come and provide the miniatures. Our meetings are every Friday, from 8PM to the end of the game. For this year there are no fees, but next year when we expect to have an efficient organisation, dues should be between 100 french francs and 300 for the year.
Location: 31 rue Keber Levallois Perret 'just near Pari
For more information, email Benoit Brunot (benoit.brunot@wanadoo.fr).
Last Updated: 16 May 1998
---