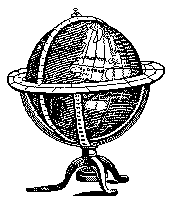 ---
---
Harlow Wargames Group
Harlow Wargames group meets on the first Sunday of each month at the Tye Freen Community Centre in Harlow from 2.30pm.
Harlow Wargames Group
Tye Green Community Centre
Bush Fair
Harlow
Essex
Games played include many historical periods as well as some science fiction and a role playing game called Plaque. If you're interested, just come along or contact the club secretary Geoff Williams at:
22 Regancy Court
Harlow
Essex
CM18 7DH
Last Updated: 12 November 1998
---
Loughton Strike Force Wargames Club
We meet every Thursday from 19.00 to 23.00 hrs., at:
The Loughton C.I.U. Club
Station Road, Loughton
Essex, UNITED KINGDOM
Email: lancerenetzke@yahoo.co.uk
Last Updated: 21 January 2005
---
Naval Wargames Society - Middlesex/Essex Branch
(East London)

Meetings every other month (December, February, etc.) on Sundays, 10.00 to 18.00 hrs. Near Stratford [15-20 mins] in East London between Maryland [10-15 mins] and Forest Gate [5-10 mins] stations, [all brisk walks], lots of parking space nearby. There is a No Smoking policy within the house, but smoking within the garden is OK. Tea, coffee or squash provided, but if you want else you will have to bring it along. We can't cater for food, so please bring along a pack lunch, etc. as you feel necessary.

We have a "permanent" gaming table of 6' x 4' so plan around that, and a dining room table of approx. 6' x 2' 6" which can be used for planning/map moving (ideally needs a chipboard top to make it larger - any offers?). Please note that accommodation is limited, though I will try to accommodate anyone who is interested.
Naval Wargames Society - Middlesex/Essex Branch
Venue Forest Gate/Stratford
East London

Phone: 020-8534-8200
Email: andrewjarman@cwcom.net

Last Updated: 19 October 1999
---