Be VERY glad this man lived and used good judgment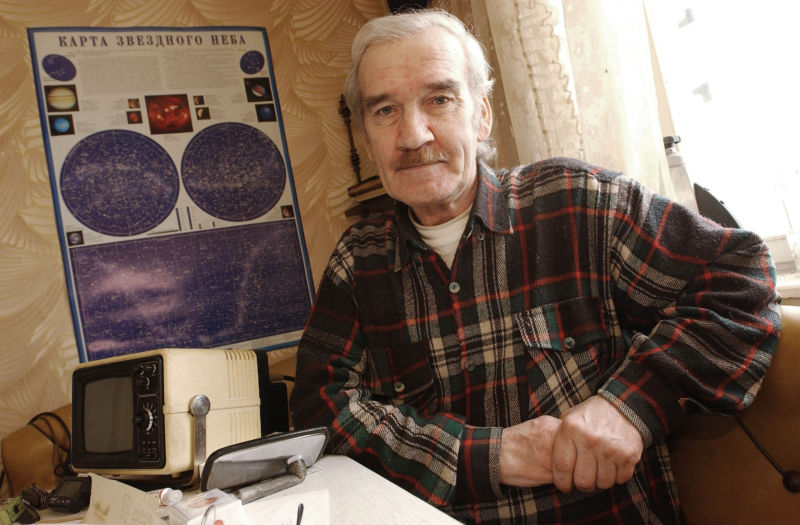 That night, just past midnight, the Oko system signaled that a single US missile had been launched. "When I first saw the alert message, I got up from my chair," Petrov told RT in a 2010 interview. "All my subordinates were confused, so I started shouting orders at them to avoid panic. I knew my decision would have a lot of consequences."
Then a second alarm sounded. "The siren went off for a second time," Petrov recounted. "Giant blood-red letters appeared on our main screen, saying START. It said that four more missiles had been launched."
If the alarm had been real, it meant that missiles would reach the Soviet Union in 30 minutes. At the time, Soviet leader Yuri Andropov was ailing. If Petrov had followed procedures in place, he had less than 15 minutes to alert Andropov of a nuclear launch—and an immediate launch of ICBMs would have been ordered.
"My cozy armchair felt like a red-hot frying pan, and my legs went limp," Petrov told RT. "I felt like I couldn't even stand up. That's how nervous I was when I was taking this decision."
Because of the relatively small number of detected launches, Petrov was convinced the alert was some sort of error. Doctrine held that the US would stage a massive first strike if it decided to preemptively attack the Soviets. Furthermore, there was no data on bomber launches or other signals of impending attack. Petrov overruled the alert, which was later determined to have been caused by solar reflections off of clouds over the United States.
Because the human in the loop was a thinking human—Stanislav Petrov—Andropov was never alerted, and there was no response to a falsely detected attack. And because of that, we are all still here today. Покойся с миром (Pokoysya s mirom), Colonel Petrov. Rest in peace.