Well,you spoiled the surprise,Bowman! I don't suppose it matters--anyone else who was going to respond would have by now. It took a little longer getting back to it than I originally intended. Ahem.
Here are a couple more from the 10-year-old; one in the studio,by one of her idols, Screamin'Jay Hawkins:
And one in concert:
And here she is, "all grown up" (age 11 1/2) at the Allsang pa Grensen,in Halden,Norway this summer:
You could see what was in store,if you watched her "Norway's Got Talent" audition,waaay back when she was 7:
She'd turned 8 by the time she won. What's next, I wonder?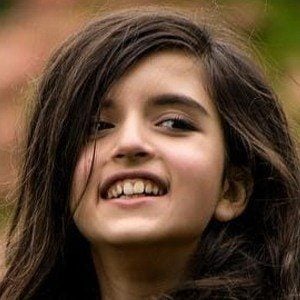 BTW, I'd certainly like to hear that "Mahler Violin Concerto".: )