Guys,
I ran a scenario this weekend based on a sharp action fought between elements of the British 50th Infantry Div. and the German Panzer Lehr Division over the villages of Lingevres and Verrieres on 14 June 1944 (covered in detail in Tim Saunders' excellent book – Battle For The Bocage Normandy 1944).
I've had a teddy bear fur mat ready for play, and this was its first use.
The players both got maps of the area noting limited enemy locations, and then an oral briefing on the situation – example here of the German map, with areas of entry for the arriving Panthers, and the remnant infantry in the sector from 6/902 PzGrn. Rgt.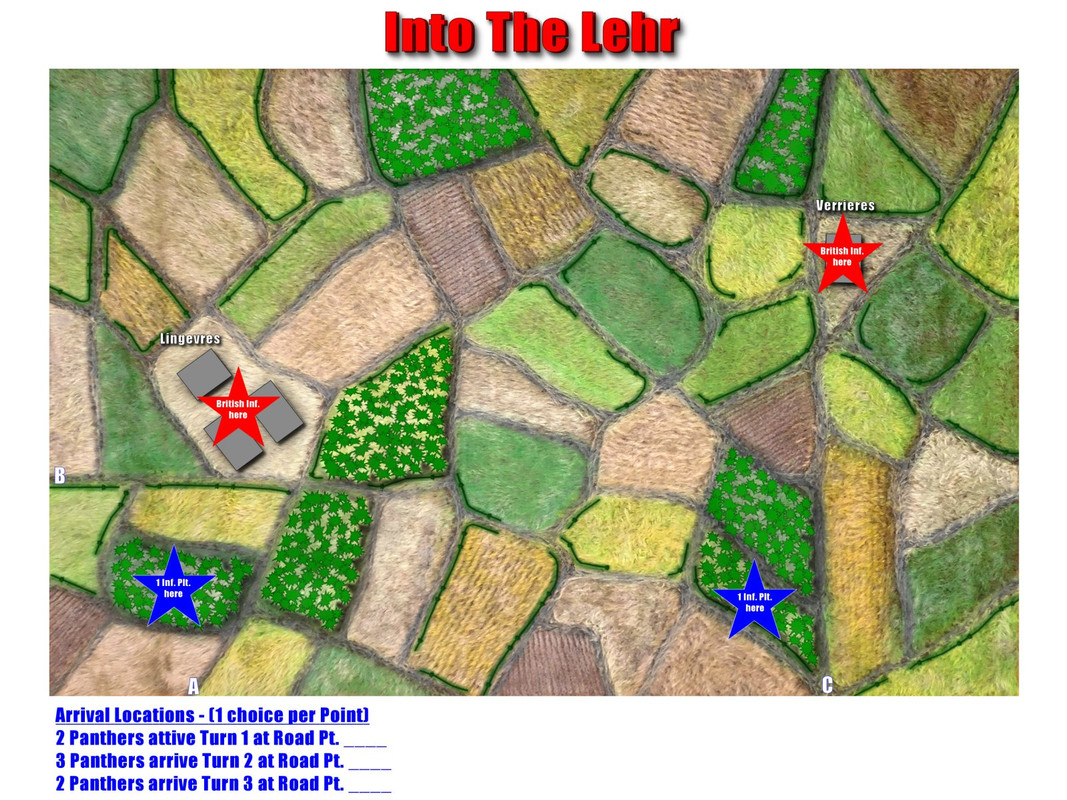 The game would be a tall order for the British to win, in holding both villages, and then fending off the three, wide-ranging Panther tank attacks (the Brits with two Sherman platoons, having 1 Firefly in each).
The British player did well to gain some early firing opportunities against the Panthers, by knocking out the two Panthers that arrived in the eastern area from Road Pt. C, and then maneuvered to develop blunting and then flanking possibilities against the attack coming from the opposite direction against Lingevres.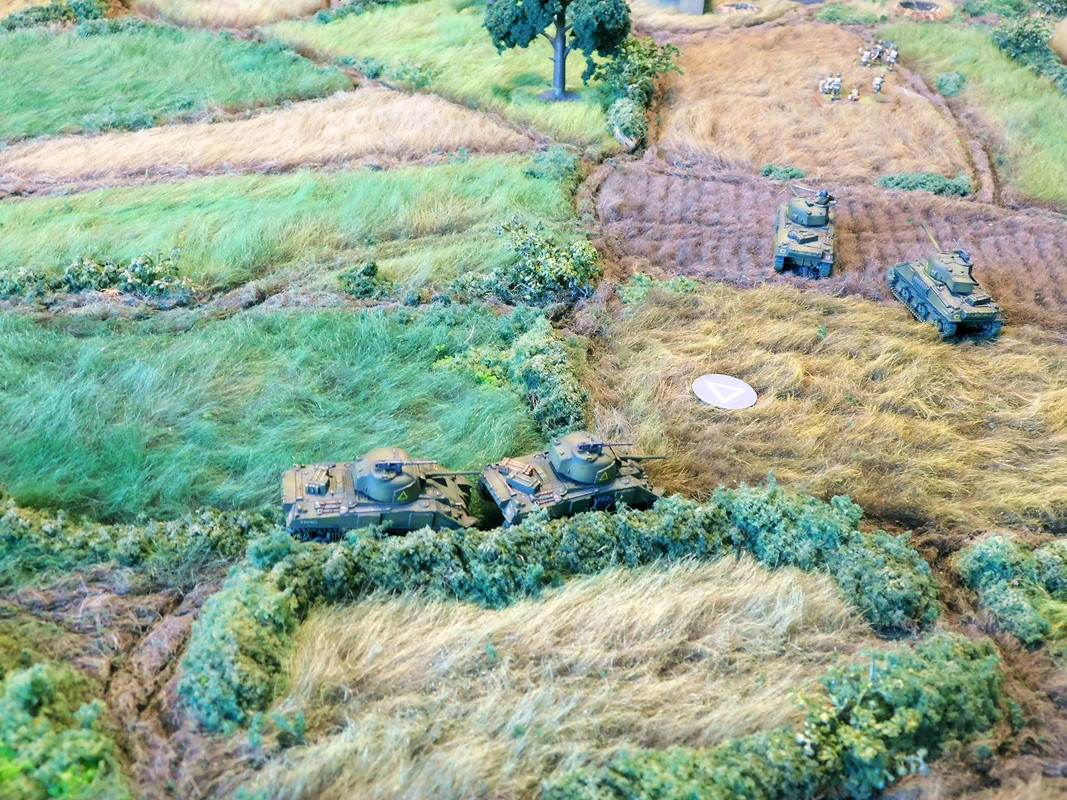 The German player used his two Panther sections on his left to overwhelm the British infantry in Lingevres, and subsequently won the firefight against the closest Sherman platoon sent against him.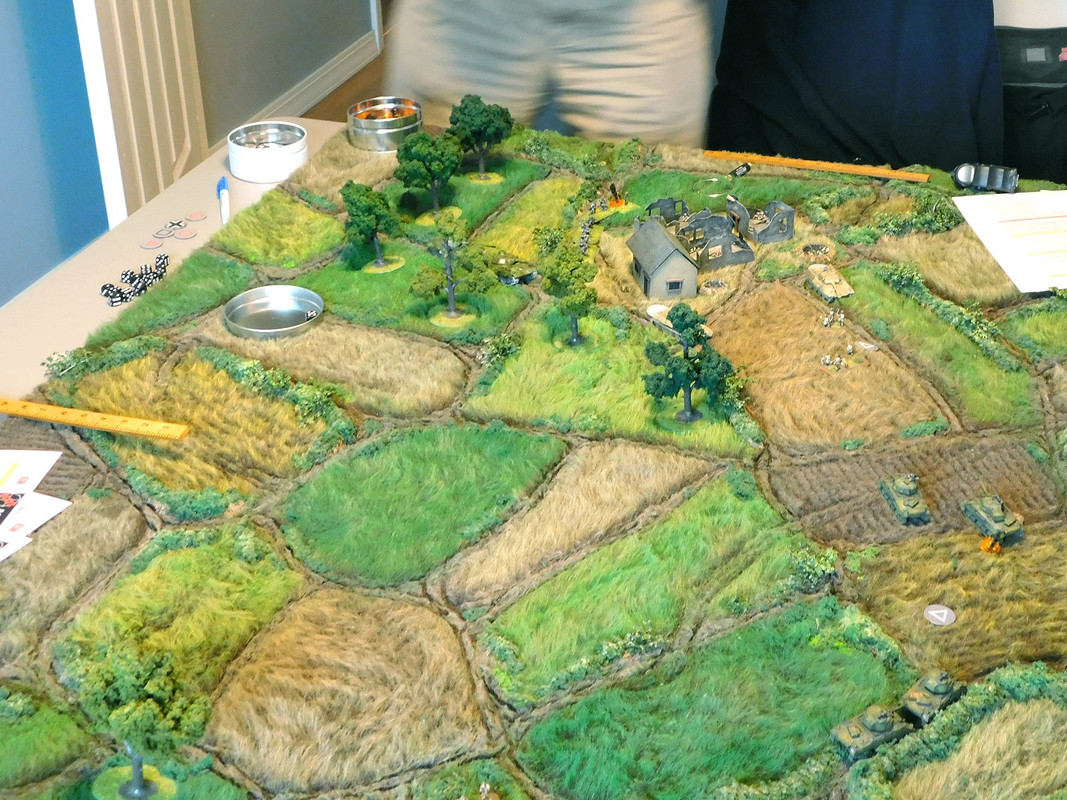 With the surviving 2nd Sherman Troop, a hook behind the advancing Panther wedge was an excellent tactic, but the distance to travel there, and the holding Panzergrenadiers in the town would allow enough time for the German player to react with his remaining Panthers.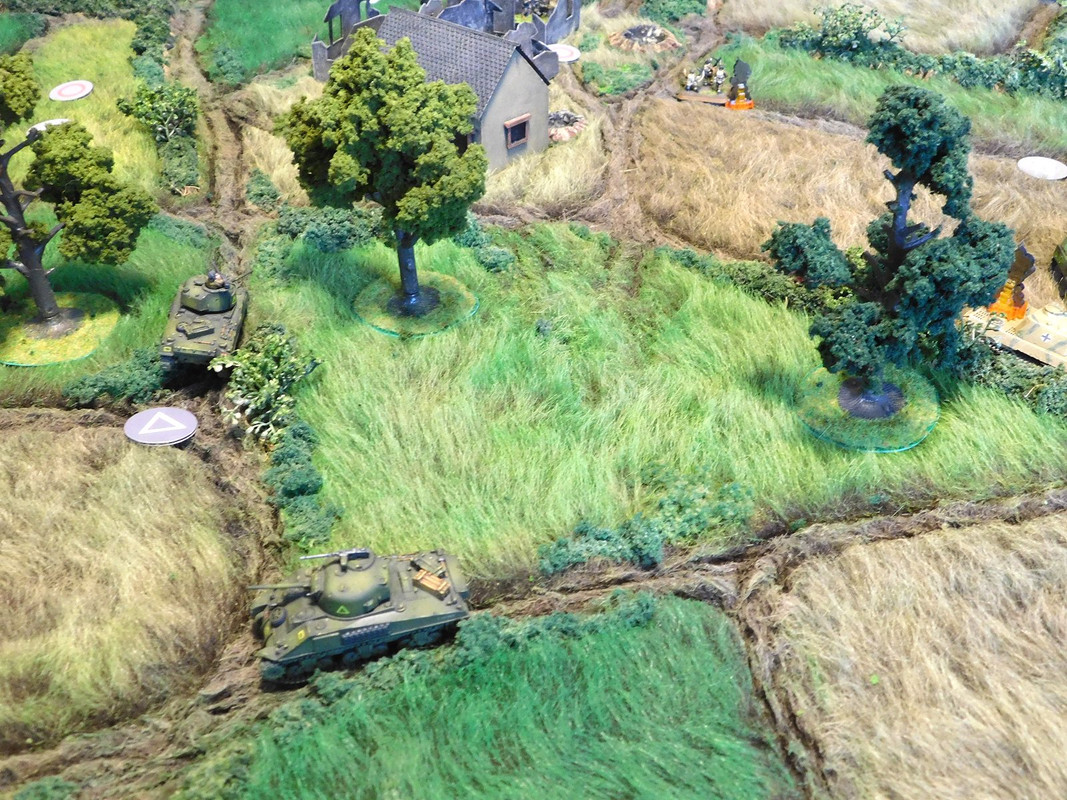 The game was well-fought and fun to watch. The nice looking figs and models were from my friend's 15mm FOW collection, as well as using his buildings and trees!