At our once-a-month game day in St. Louis, we played a connected, second scenario inspired by heavy fighting that waged around the Ukrainian town of Akhtyrka, in late August of 1943.
The first game we had played tasked the Soviets with gaining a river crossing -
The new scenario had this Soviet tank battalion, reinforced with SUs and field guns, charged with gaining the next dominant terrain feature to their front, the ground around a state farm to the west of the river crossing.
The Soviets opened their attack with a tank company pushing on the right, and with two platoons of SU-122s in support, while attempting to deploy their medium guns just off the center road.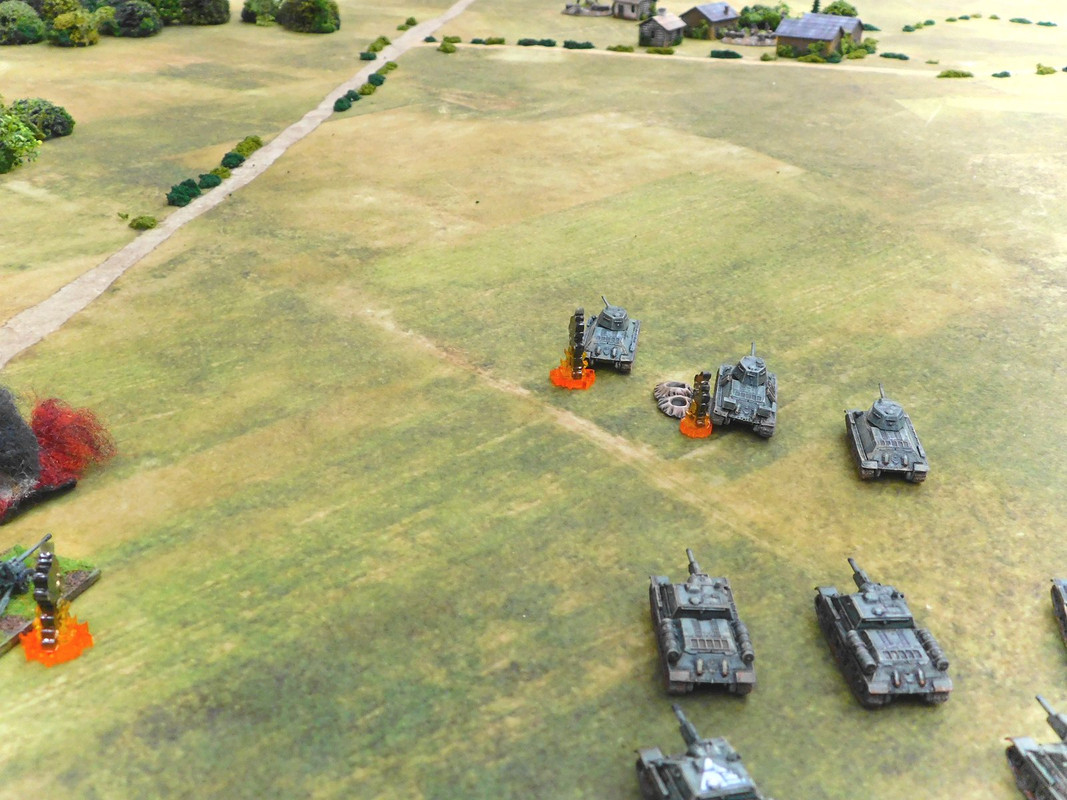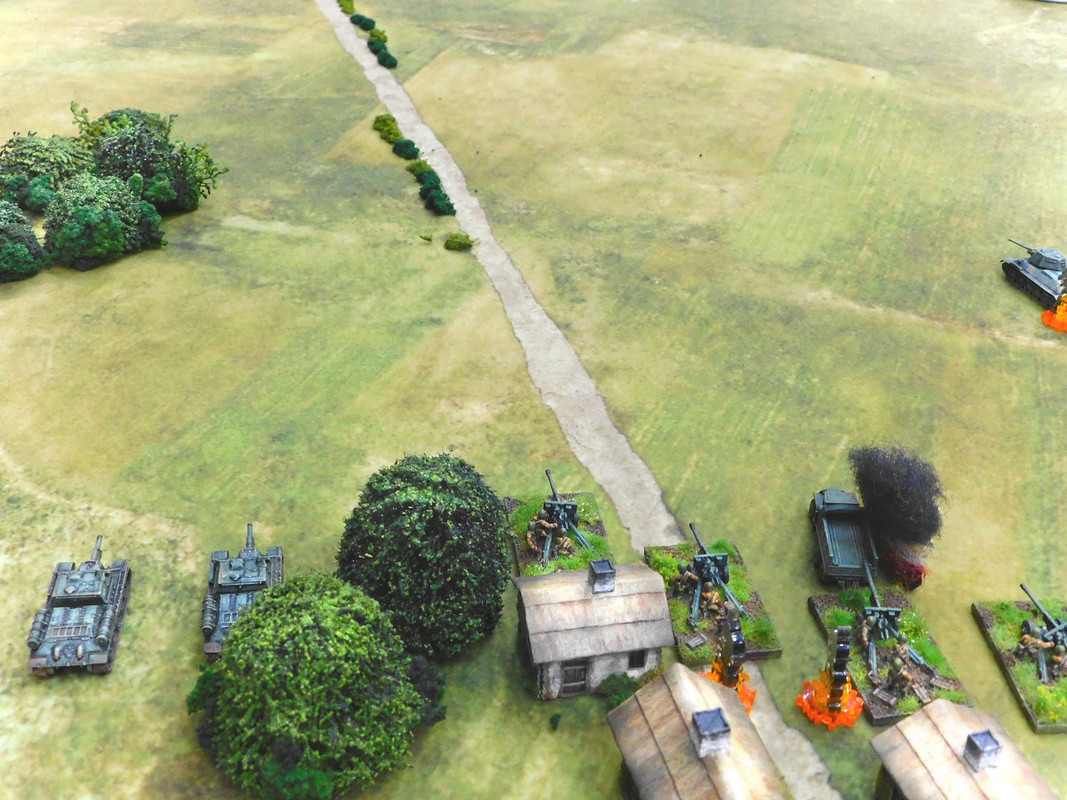 Around the state farm, the German had positioned an infantry platoon strongpoint, reinforced with a PaK section and StuG III section (the latter having extracted itself out of the earlier fighting beyond the river). These anti-tank assets began to successfully engage the Soviet supporting artillery along with some indirect fire, and scored hits against the advancing T-34s.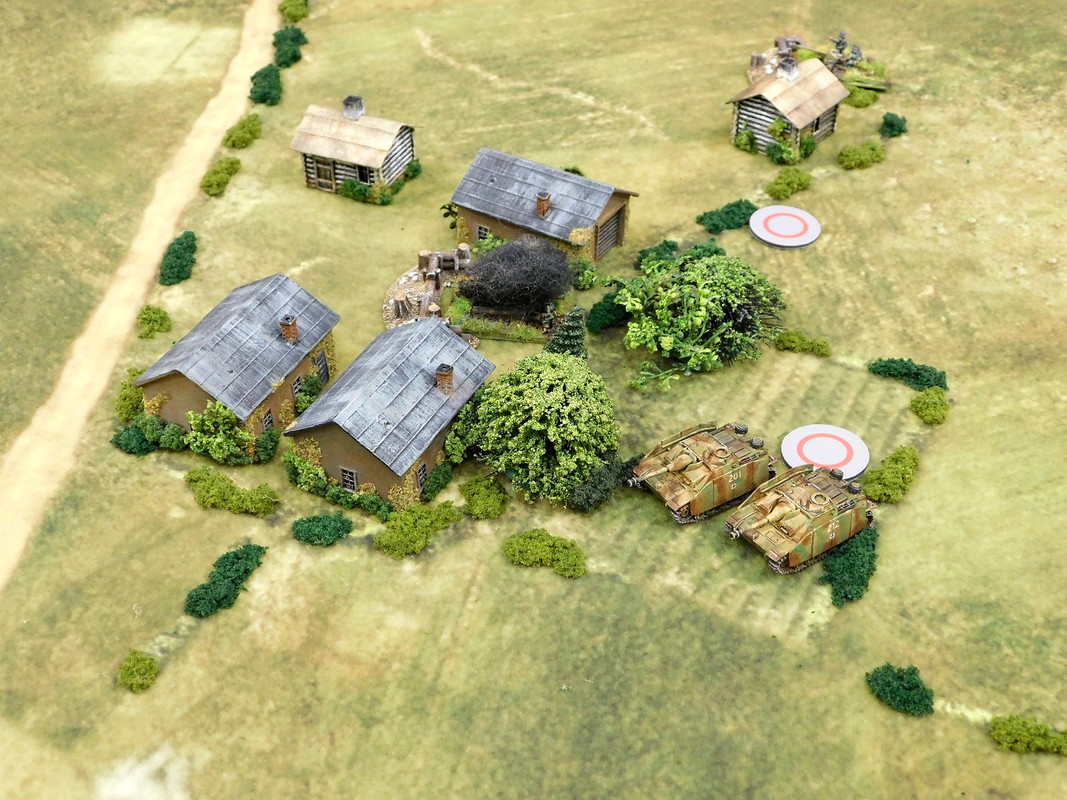 The Soviet tank CO doggedly pressed forward, and under supporting fires from the SUs and remaining field guns the enemy strongpoint is being neutralized.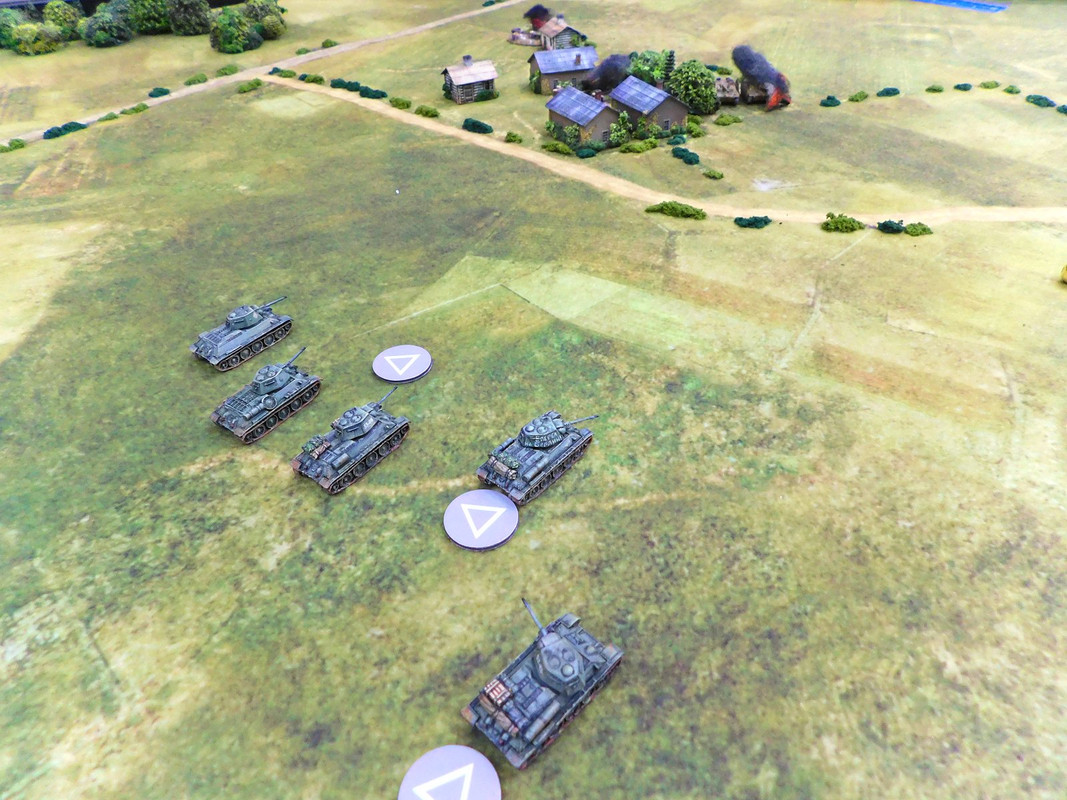 Though to the west, earlier in the day any available Panzers had been sent to counterattack this Soviet bridgehead, and are now arriving, just in the nick of time to engage the new enemy assault. Although suffering a few KOs from SU HEAT rounds, the German "Cats" will successfully divide the battlefield with their fire down the main road (and the point where the uncommitted 2nd T-34 company and tank riders has yet to arrive at).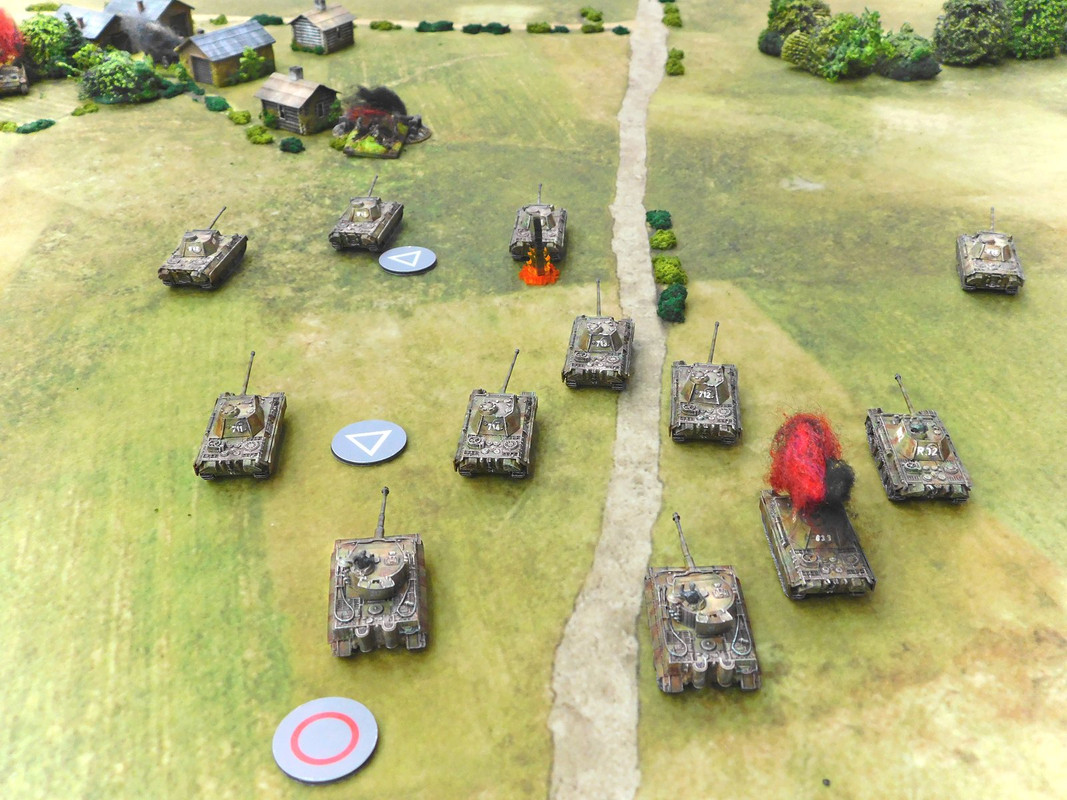 The Soviet right wing still presses forward, and destroys the last StuG, but loses a tank to infantry dug in around the farm……..perhaps these T-34s might flank the German armor along the road? To the rear, it is now the moment that the Soviet 2nd tank company is at last committed to the attack.
Although the few T-34s at the point are able to engage some of the Panthers on their flanks, they fail to score hits at this critical moment, and are instead destroyed by return fire.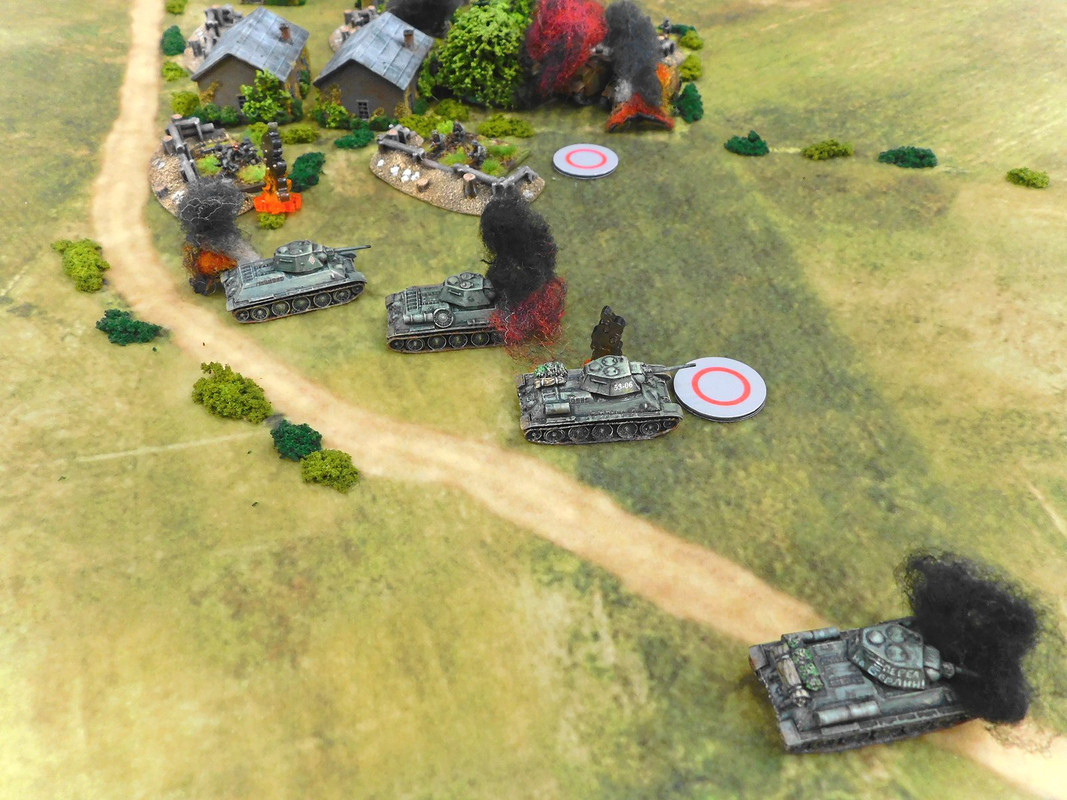 Separated back to the east, and just arriving on the battlefield, the Soviet 2nd tank company quickly goes to cover in a few wood lots in their vicinity. The German Panzers will likely dominate any further Soviet attempt to cross the open ground in the sector, and the Soviet battalion CO decides further attacks will be futile.