Scale 15mm-18mm, Empire basing, 1=60 ratio
Started around Aug 1980, built on Alexander Mikaberidze's oob
link
Though listed as 82,400 438 guns have 1580 inf and cavalry figures and 438 artilleryman.
Empire uses a artilleryman to represent a piece, how many actual cannon models varies but except a couple batteries
have 4 models so can split a battery as the 1st Position
btry and 4th Light find themselves in here.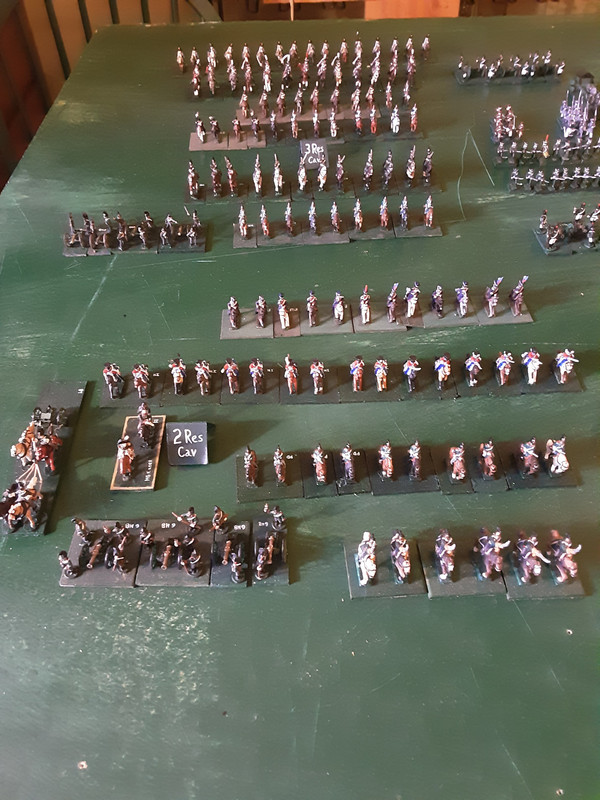 Grenadiers and Musketeers are in columns, Cavalry and Jagers in line
Only substitutions are the Seversk Chasseur Regt was a early cavalry unit of mine and is taking place or Irkutsk Dragoons, and the Tartar Uhlans are split into the two Tartar Cossacks until I find figures for them.
Actually some not obviously listed, the Ingermanland Dragoons ( I have 4 fig) had police duty,
II inf corp , 4th Div had 2 battalions of Moscow Militia,
VI inf Corp muskets 24th Div had 2 battalions of Moscow Militia
IV inf corp, 23rd Div had 2 foot Cossack battalions and
2 Cossack foot battalion were listed in III inf corp,  3rd Div
Onto the show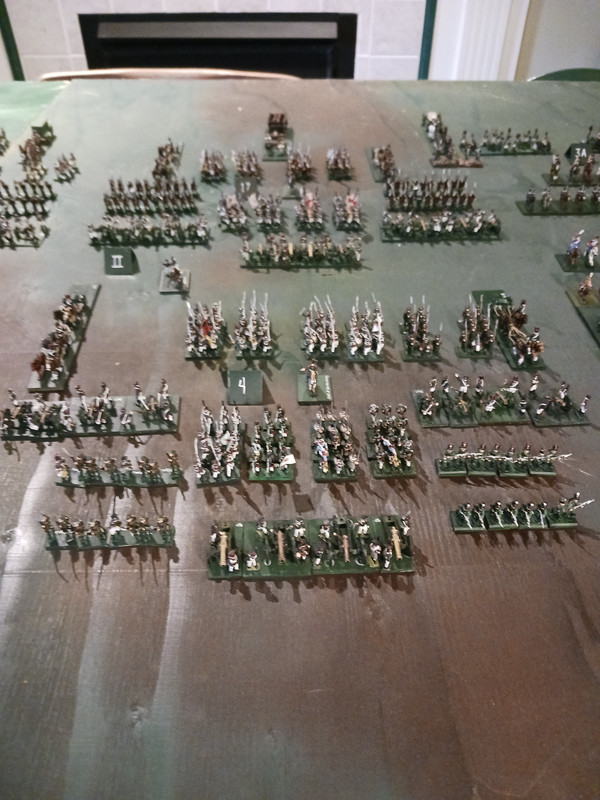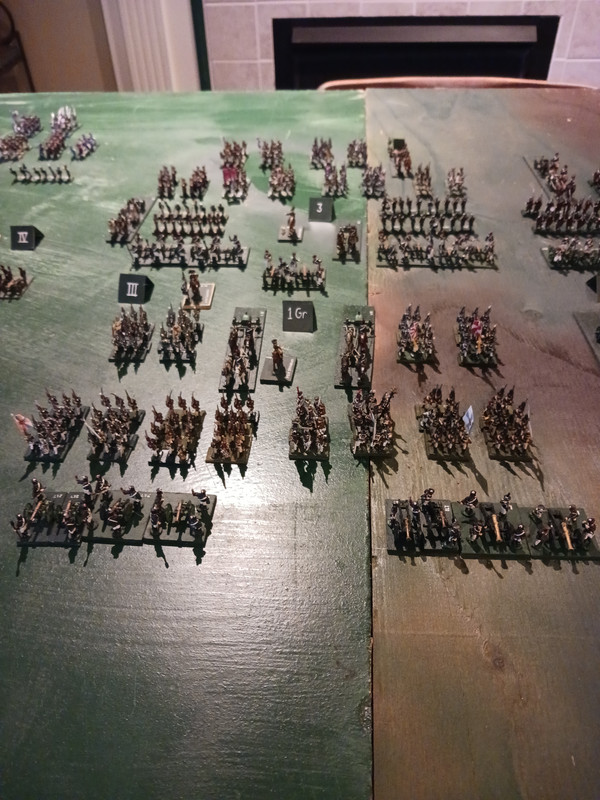 In front of IV Corp is 2nd Reserve Artillery Brigade and in the blue coat and white top hat is Count Pierre Bezukhov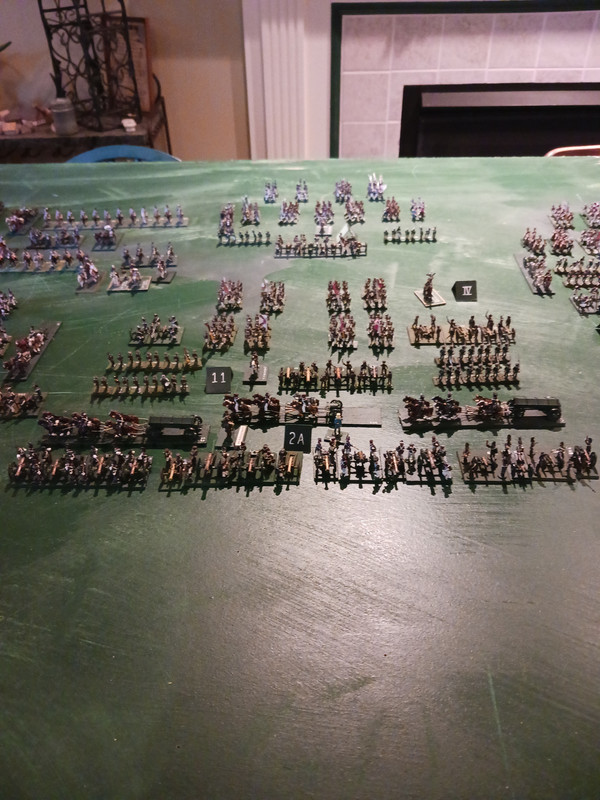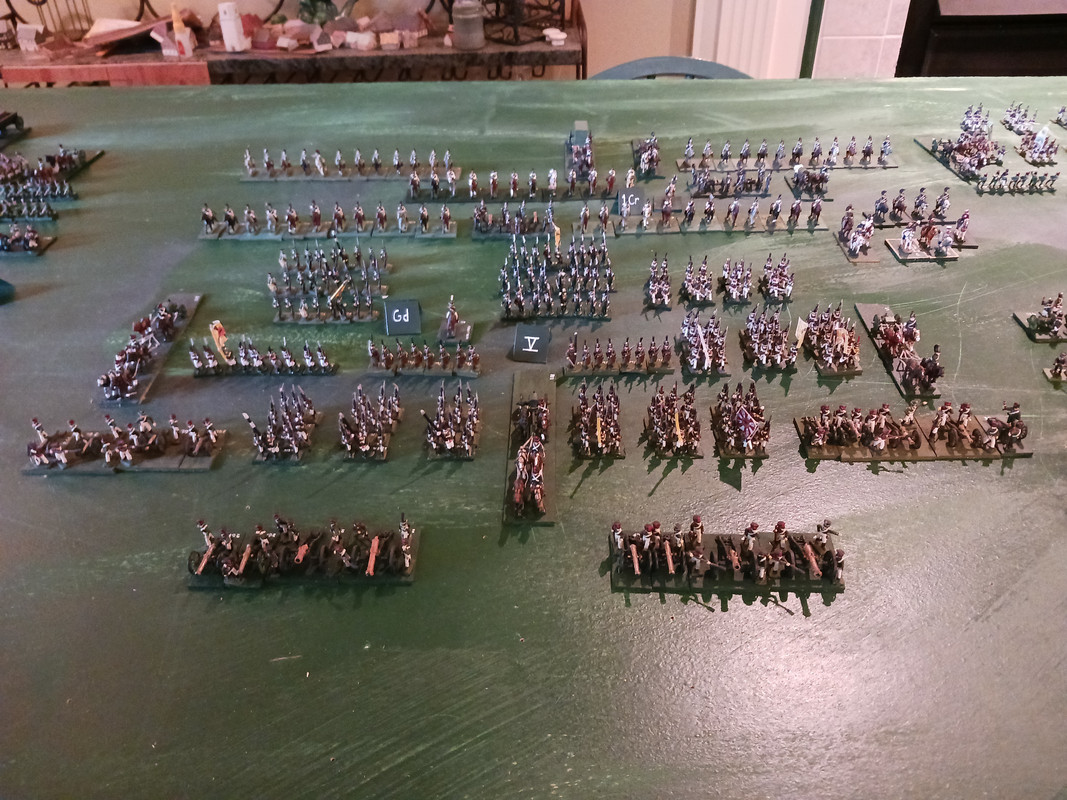 Closest to actual numbers is Guard Corp which had 17,250 and my corp contains 16,140 and 1,012 artilleryman is pretty close, worse is III corp that had 10,800 and my corp has 16,980 plus 280 artilleryman.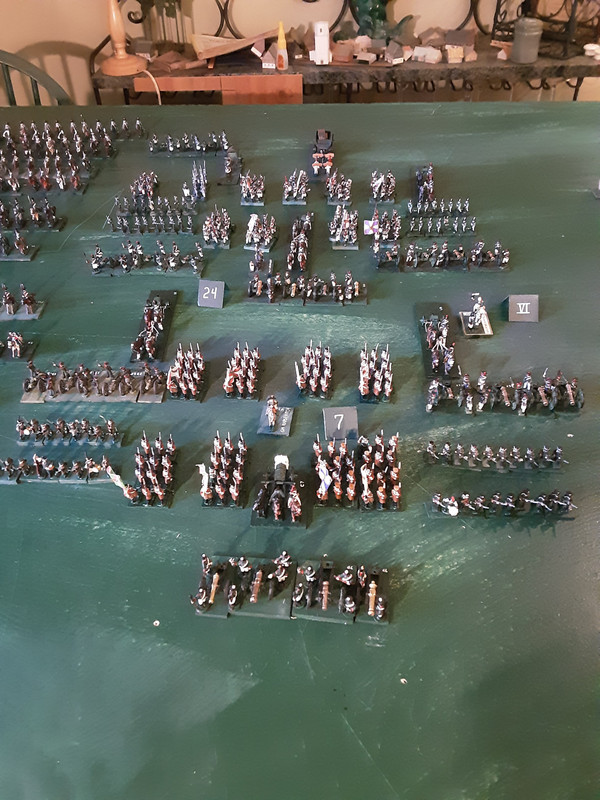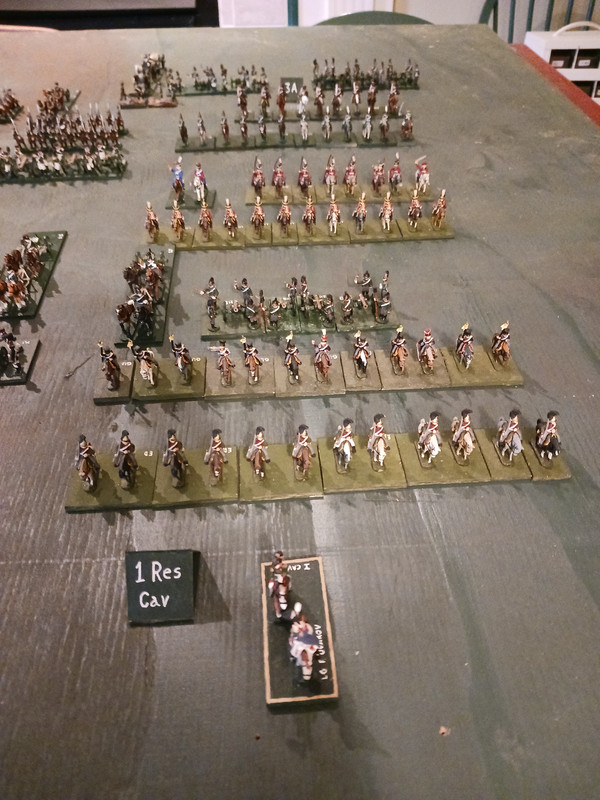 2 Tartar Cossack regiments are stand in from the split Tartar Uhlans until figures can be obtained but my cossacks are way over represented by 1400 men