Let me take some advantage of my announced Heinkel He-51 release for painting a flight of these for my own collection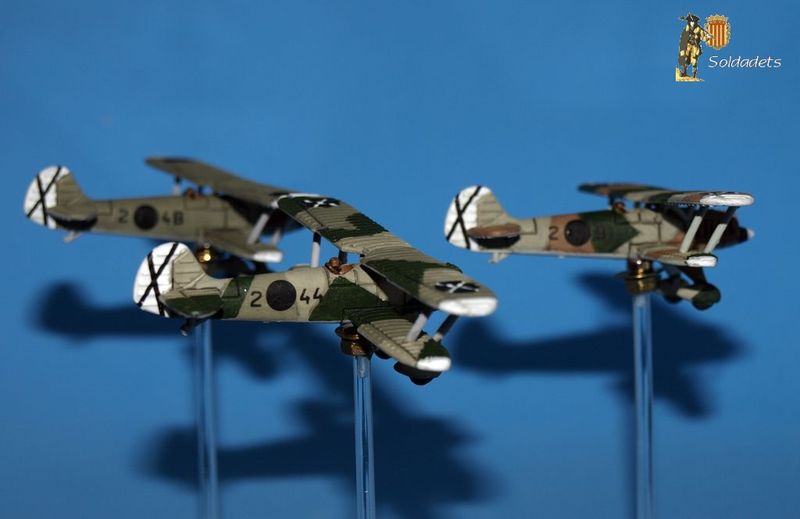 Given my limited experience in the matter, besides of not enjoying knowledgeable painting guides, I decided to entrust my choice of colors to the look of different illustrations found on Internet – as some sort of 'trial and error' process with the advantage of having painted some Reviresco Heinkels before. As a result of these trials, all three planes have different color schemes – in spite of which I think to have managed to keep a consistent look for the group.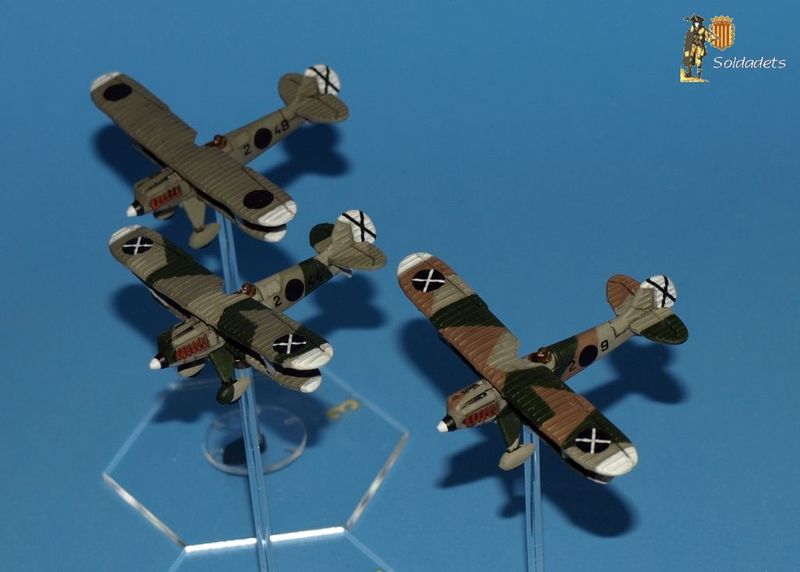 As you can see, one aircraft has a monochrome scheme of 70.886 Vallejo Green Gray, while the other two show a tricolor pattern consisting of a base of 70.971 Pale Green Gray with wide irregular, angular patches (very Condor Legion-ish!) of two contrasting colors: 70.823 Luftwaffe Green Camo and either 70.886 again or 70.874 Tan Earth. As for the lower surfaces, I've tried two slightly different alternatives: 70.989 Sky Gray and 70.906 Pale Blue. I believe this latter is a better choice.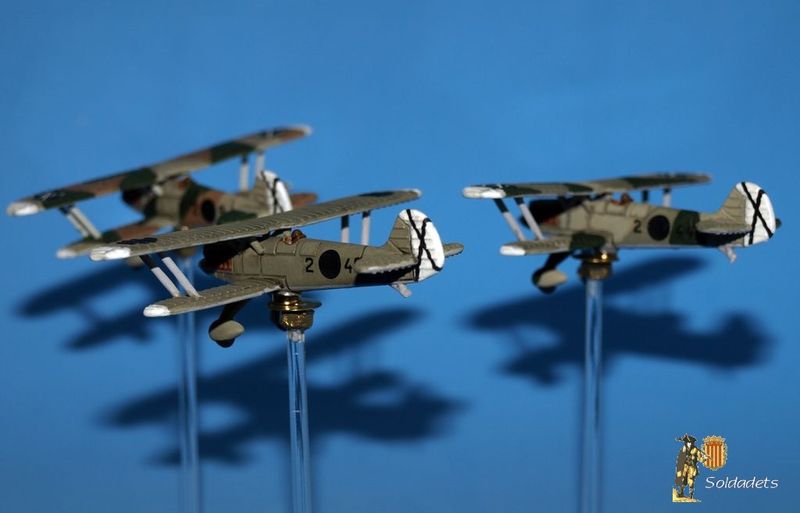 As for markings, tail and fuselage roundels are Minairons decals, while the code numerals and tail saltire are homemade ones.
As said, I already had another Heinkel He-51s flight from Reviresco, whose color scheme can be read here: soldadets.blogspot.com/2022/01/seccio-de-heinkel-he-51.html (Catalan language only, sorry for this; however, website has a more or less working translation tool).
Cheers,
Lluís