Fifth building for Purgatory which started off as an utility building but although I liked the finish I wasn't particularly happy with my choice of base. Plus I wasn't clear in my own mind what the building would be used for.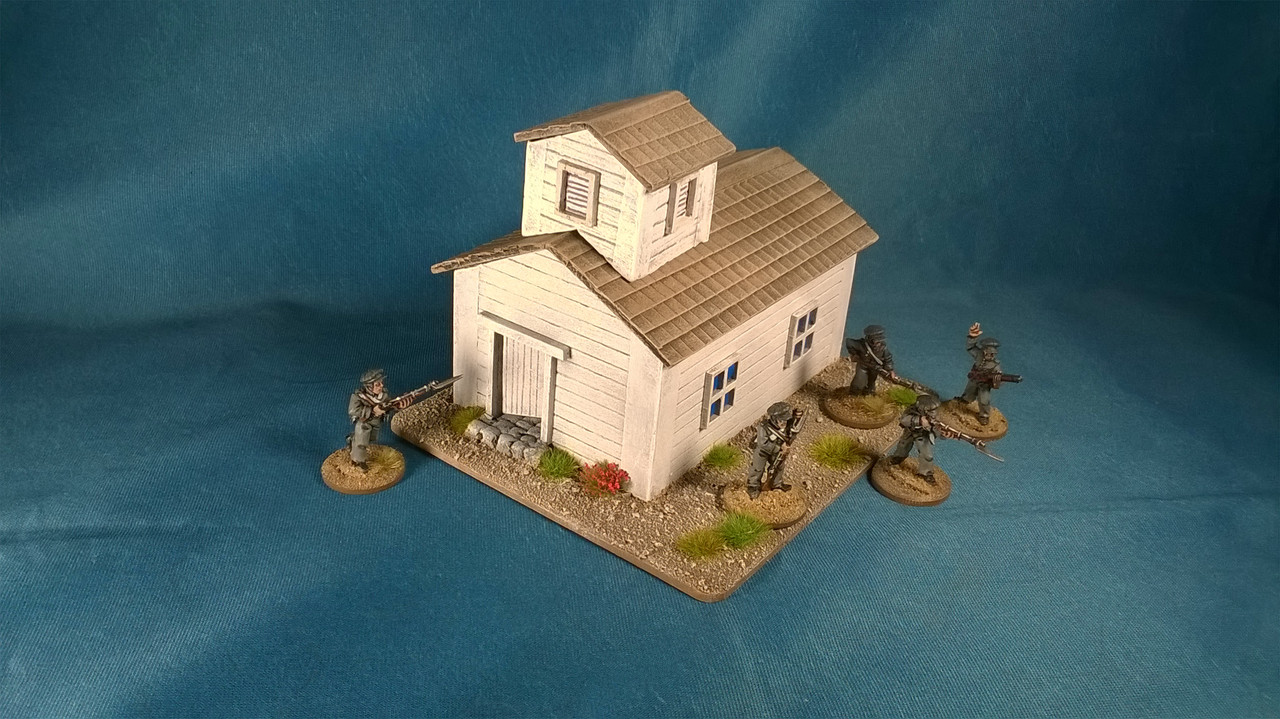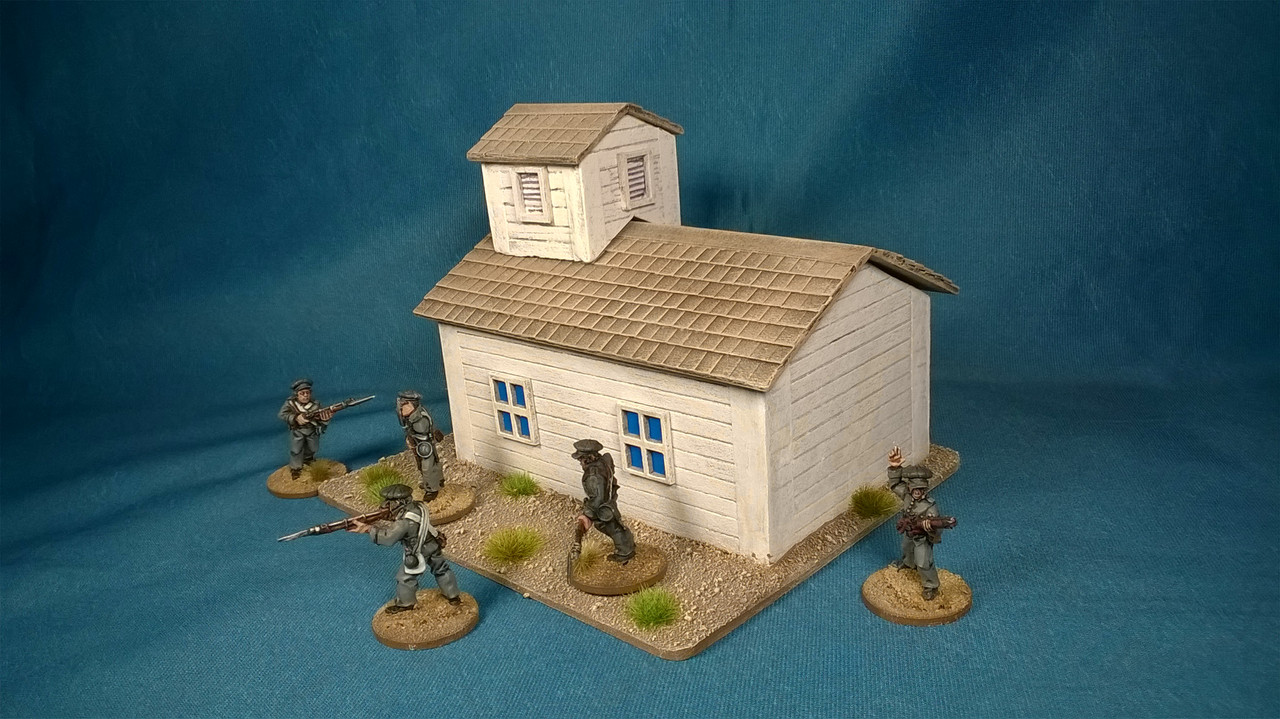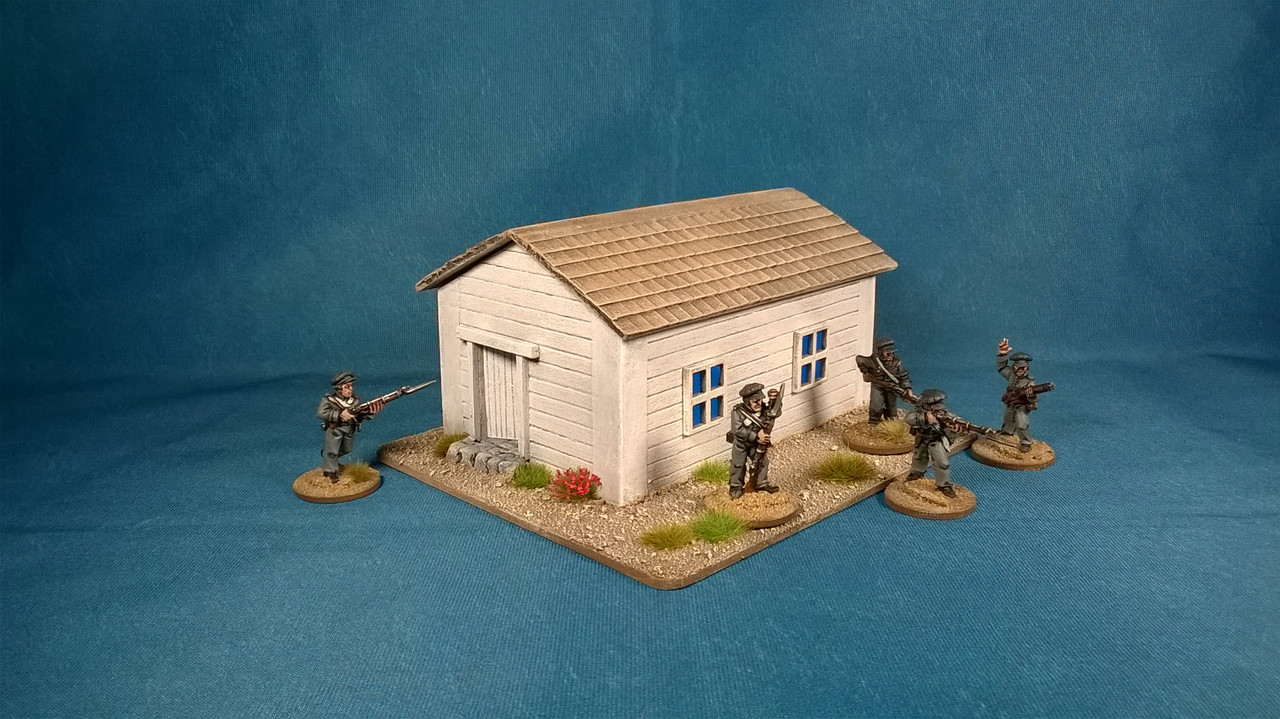 Luckily "The Temperance Society" then helped with their request for a place of worship to marshal their forces in their efforts to stop the town losing its moral compass. There are rumours that the Society has sent to Ireland for three tops priests and their awarding winning sheep, Chris, to help in the good work.
The cuppola is removable so should the evil property developers manage to gain title the bibles can be easily be replaced with booze.
I'm toying with the idea of a mine – think Scooby Doo – and perhaps a railway station with telegraph office.
From Norwich – no not the quiz of the week but J Clamp & Son's General Store.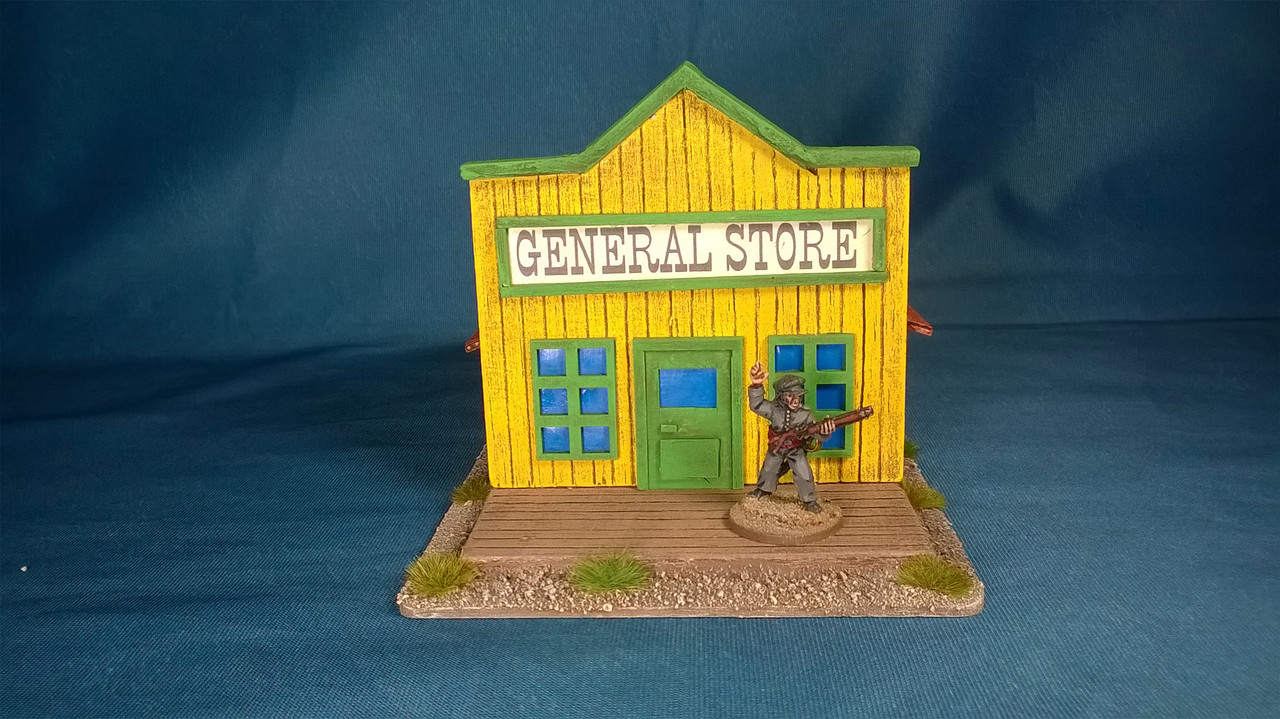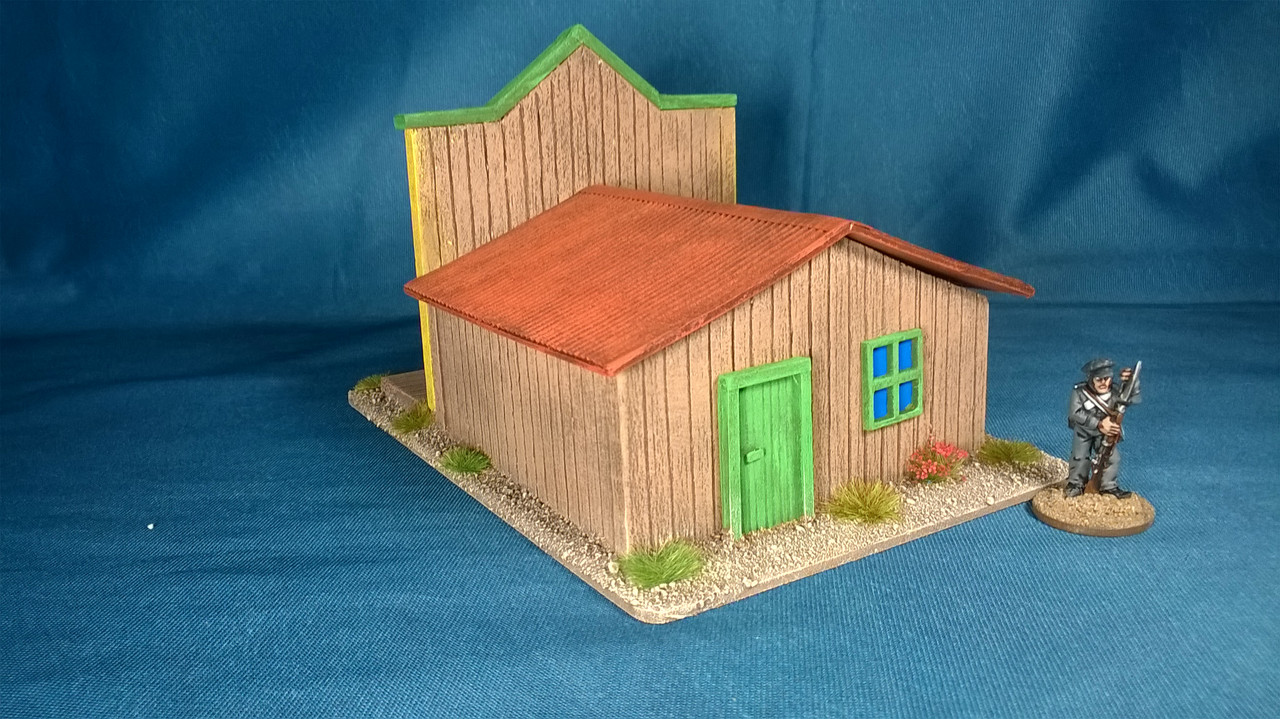 It's not clear whether the owner is the original J or his son But he likes to serenade his customers with "come buy my vegetables"
Corrugated iron roof this time for variety ( and lazyness).
I've managed to talk myself out of recreating a mine themed modular dungeon and just go for the mine opening! Though I did remember that Ainsty Castings do a brilliant one with everything you'd ever need. Ainsty Castings under YakkumMines.
This is the sixth building for Purgatory with about another five on the assembly line.
More photos on my FB page facebook.com/tinnedfruit
Thanks for looking.
Phil