The Battle of Antietam ( Sharpsburg) 17th September 1862 6.15 AM to 6.30AM
Timeline 6.15 to 6.30 AM
Overview looking north from the Smoketown road. The Miller farm and buildings are in the centre view, the East wood to the right and the Nicodemus heights in the far left. Captain Pelham's artillery smoke can be observed.
url=https://postimg.cc/t7PP40HS]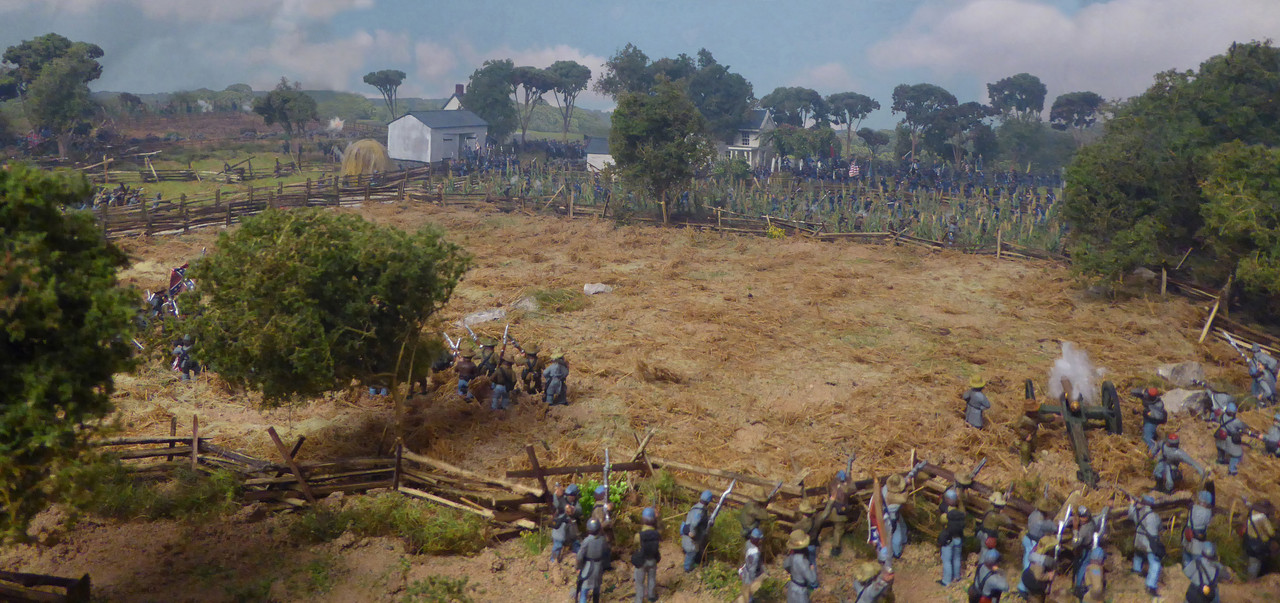 ‌
Major General Joseph Hooker commanding the Union First Corps is advancing south against the Confederate left flank, along the Hagerstown pike. His objective is the Dunkard church, located just off the Smoketown road by the West wood.
Brigadier General Abner Doubledays First Division is advancing along the Hagerstown pike.
url=https://postimg.cc/zHmgF7TF]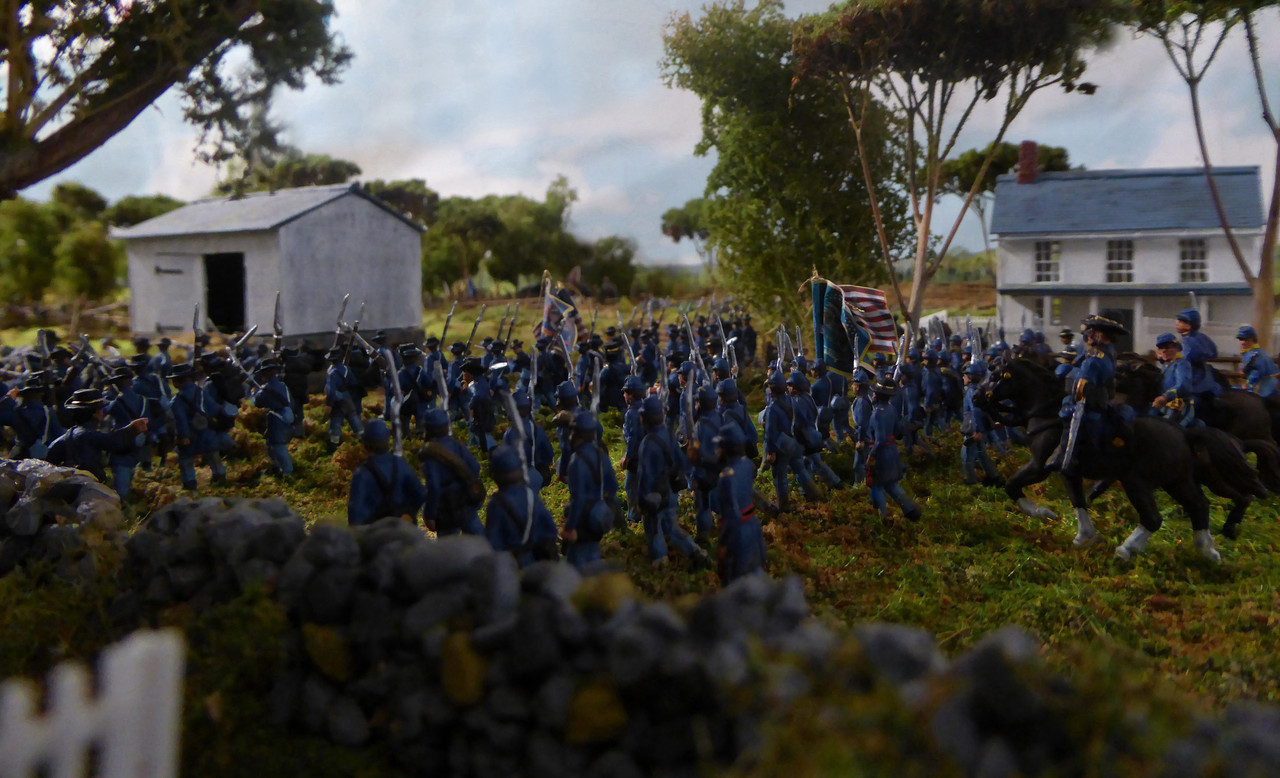 ‌
Supporting him is Brigadier General George Meade's Third Division which is advancing through the Miller farm area and cornfield.
url=https://postimg.cc/ph5jj45d]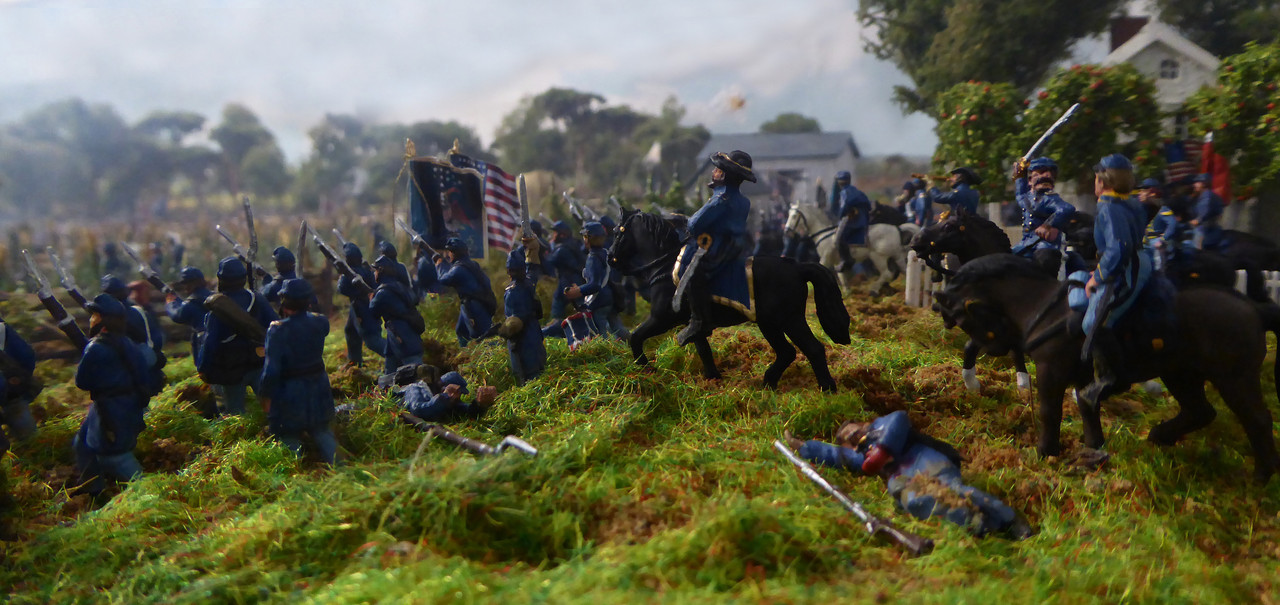 ‌
On his left, advancing through the East wood, is the Second Division commanded by Brigadier General James Rickets.
url=https://postimg.cc/Czsqbj5b]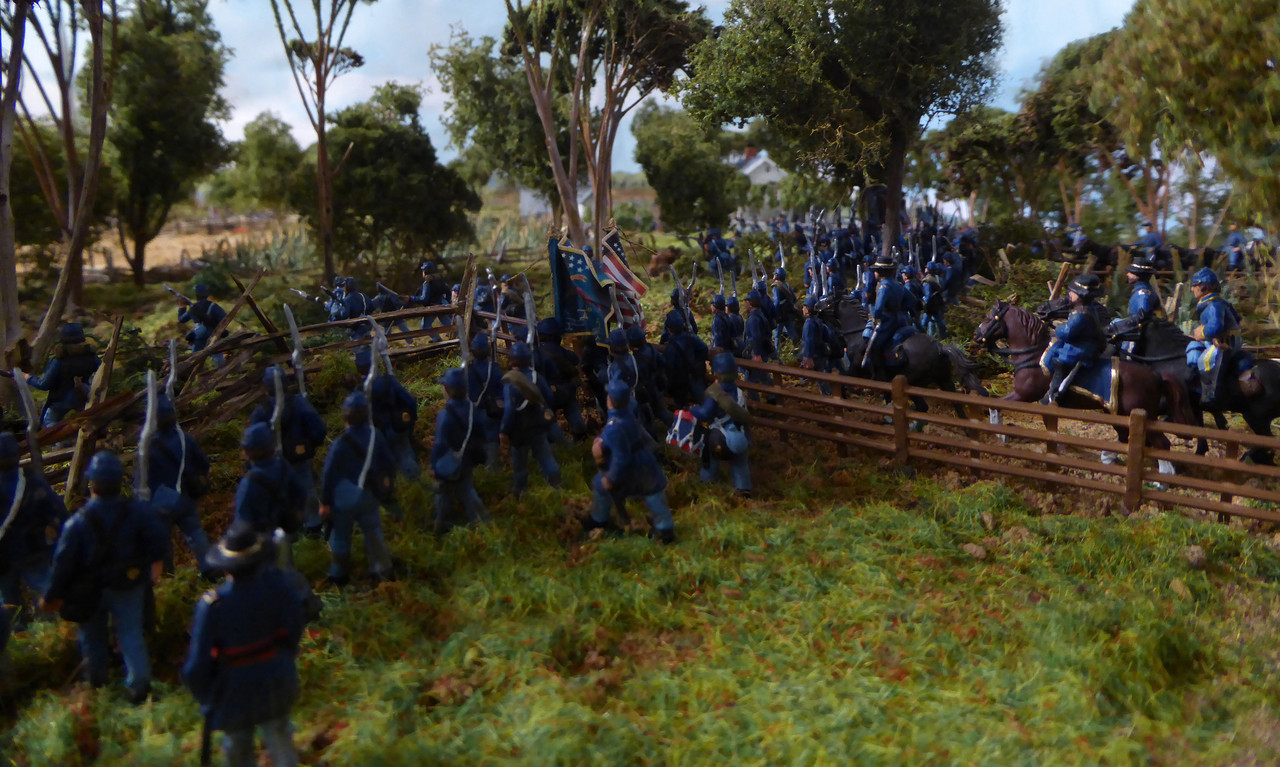 ‌

Confederate artillery on the Nicodemus heights commanded by Captain John Pelham have commenced an enfilading fire upon the Union advance.
url=https://postimg.cc/SXsCSJyC]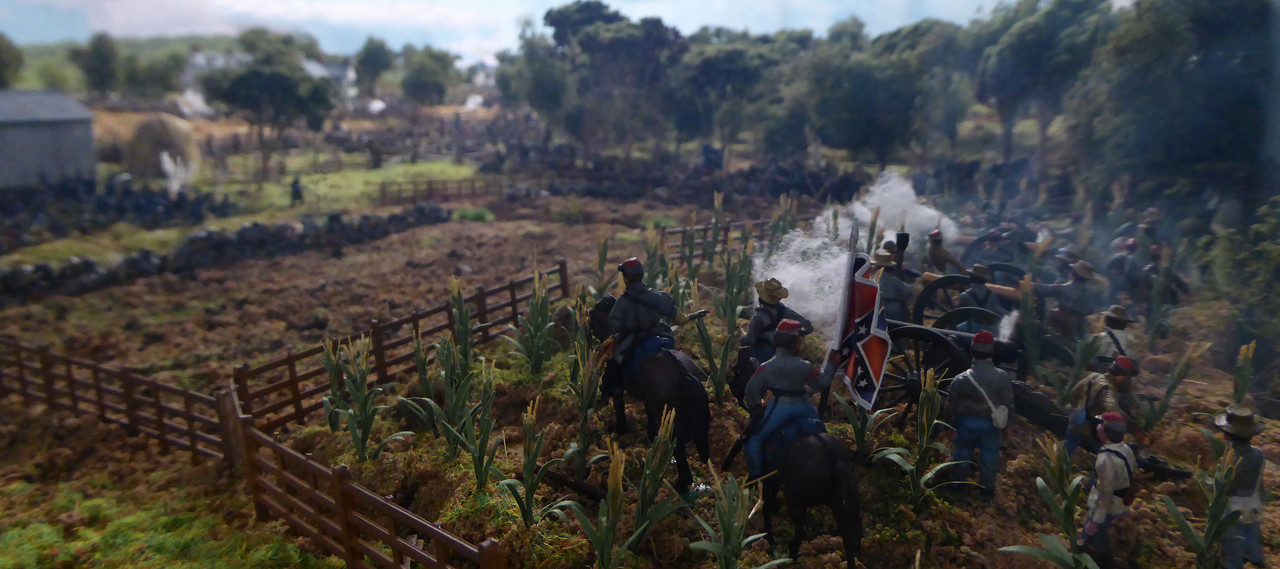 ‌
Contemporaneously elements of the Confederate reserve artillery, Colonel Stephen Lee are also disputing the advance.
Union artillery of the First corps is being deployed in order to respond to these threats.
url=https://postimg.cc/7CW7fw6c]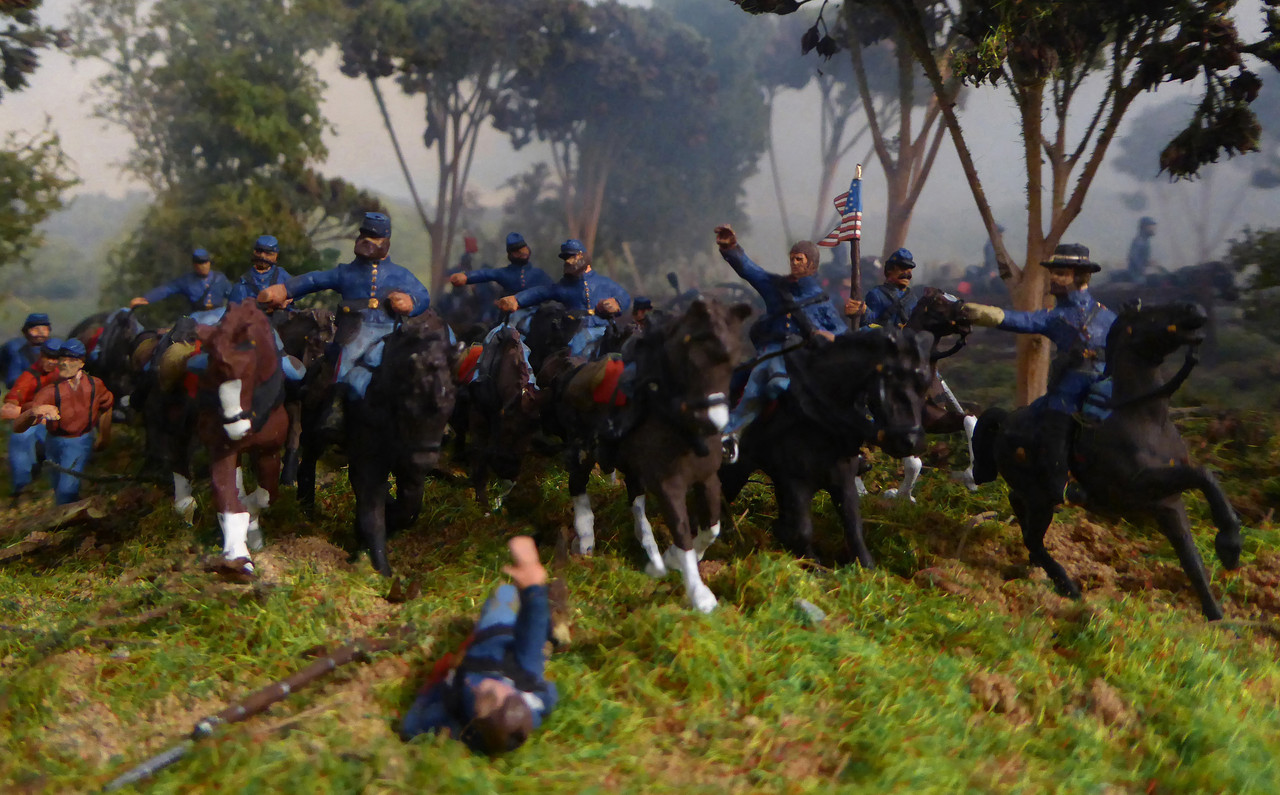 ‌
url=https://postimg.cc/Xpb5Z2jV]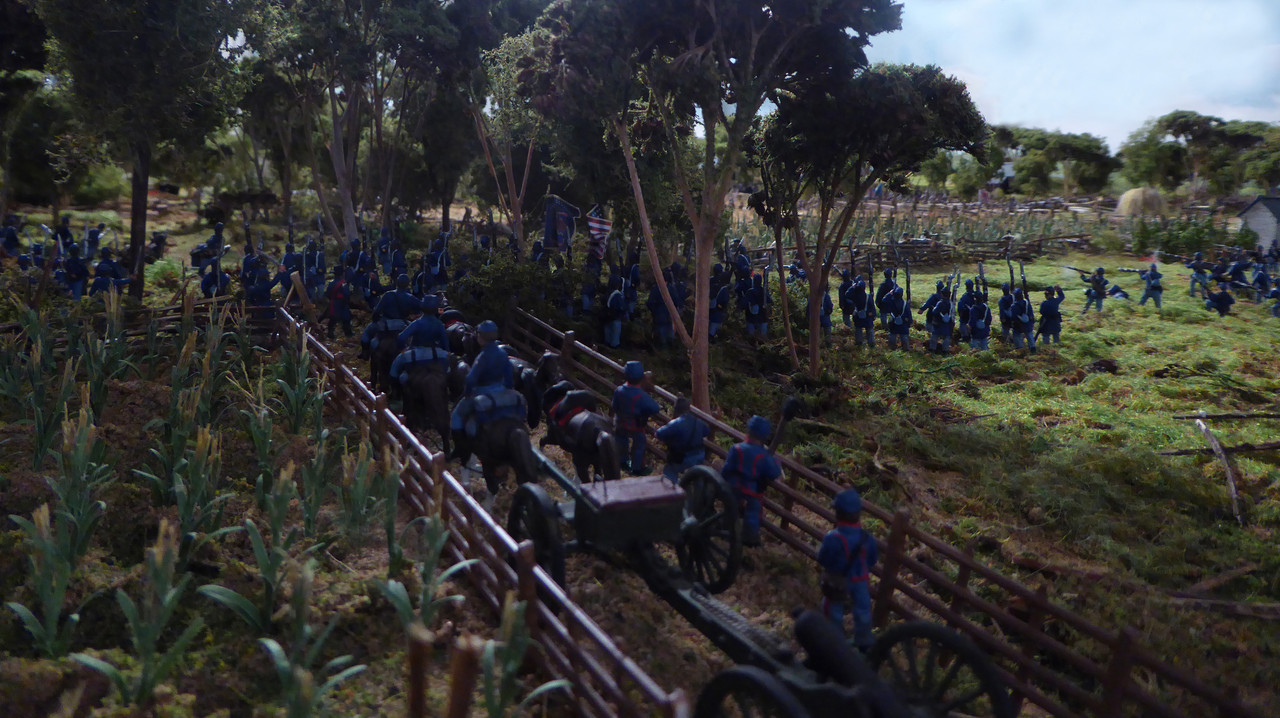 ‌
Confederate skirmishers, contesting the federal advance are falling back through the Miller Cornfield.
url=https://postimg.cc/Zvry7Nct]
‌
Orders summoning the Twelfth Army Corps, Major General Joseph Mansfield commanding, have been issued as 'fighting Joe' spurs his troops onwards.