… A TINY TERROR

"The fact the Army was looking for an SMG, or submachine gun, was big news a couple of years ago. They hadn't adopted a submachine gun platform for "big Army" since the M3 Grease gun from World War 2.
Then, seemingly out of nowhere, the Army put out a request for samples for modern submachine guns with a rather strict requirement. The Army wanted a very small SMG, and their newest effort to field one would be called the Sub Compact Weapon system. As we know now, the winner would be B&T's APC9K.
While B&T won, the U.S. saw submissions from HK, SIG Sauer, CZ, PTR, and many more; all of which were considered, but ultimately discarded. The Army's strict requirements made it tough to configure a weapon to meet the branch's specific needs while remaining a thoroughly reliable and modular platform. The Army purchased only 350 APC9K SMGs initially, with an option to purchase 1,000 more if they saw fit. Those numbers, and the fact that we have about half a million active-duty soldiers, should tell you that the new SMG was not intended as a general issue weapon…"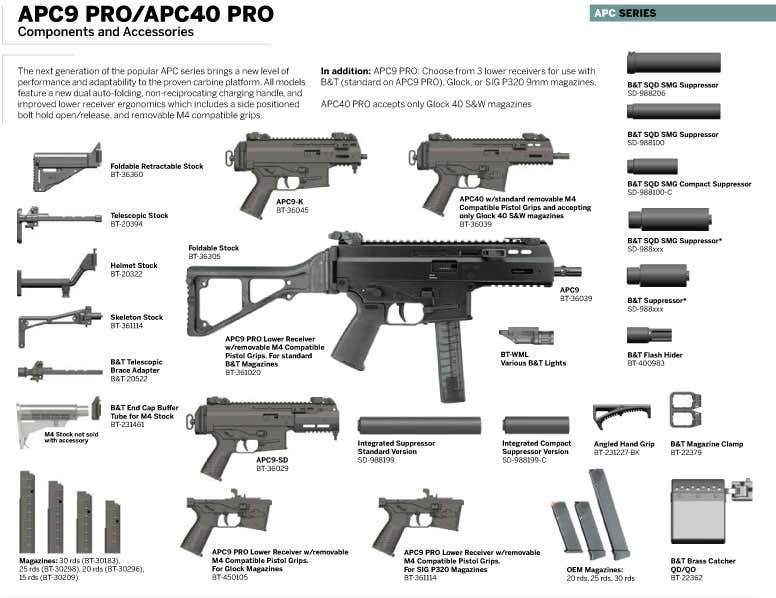 Main page
link
Armand