The first two terrain boards for my Ukrainian town project are now complete. The board themselves are 12mm MDF reinforced on the underside with 20mm aluminium profiles to prevent warping. The town is to be called Kamenets-Chabertsky and, if it existed, would be found around 25km NW of Jitomir (Zhytomyr) in the NW of the country.
Here are a couple of photos of the boards before buildings, trees etc have been placed on top. The large road on the right (north) is the highway linking Novograd-Volynsky to Jitomir: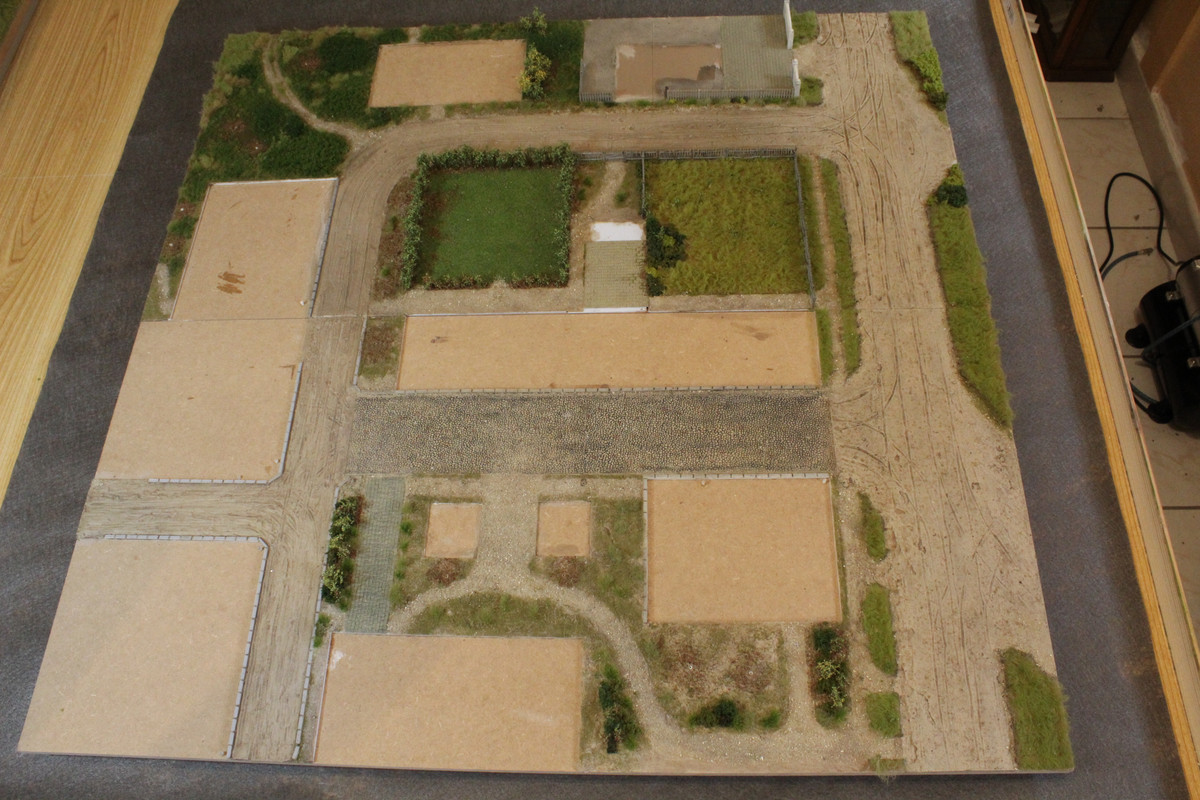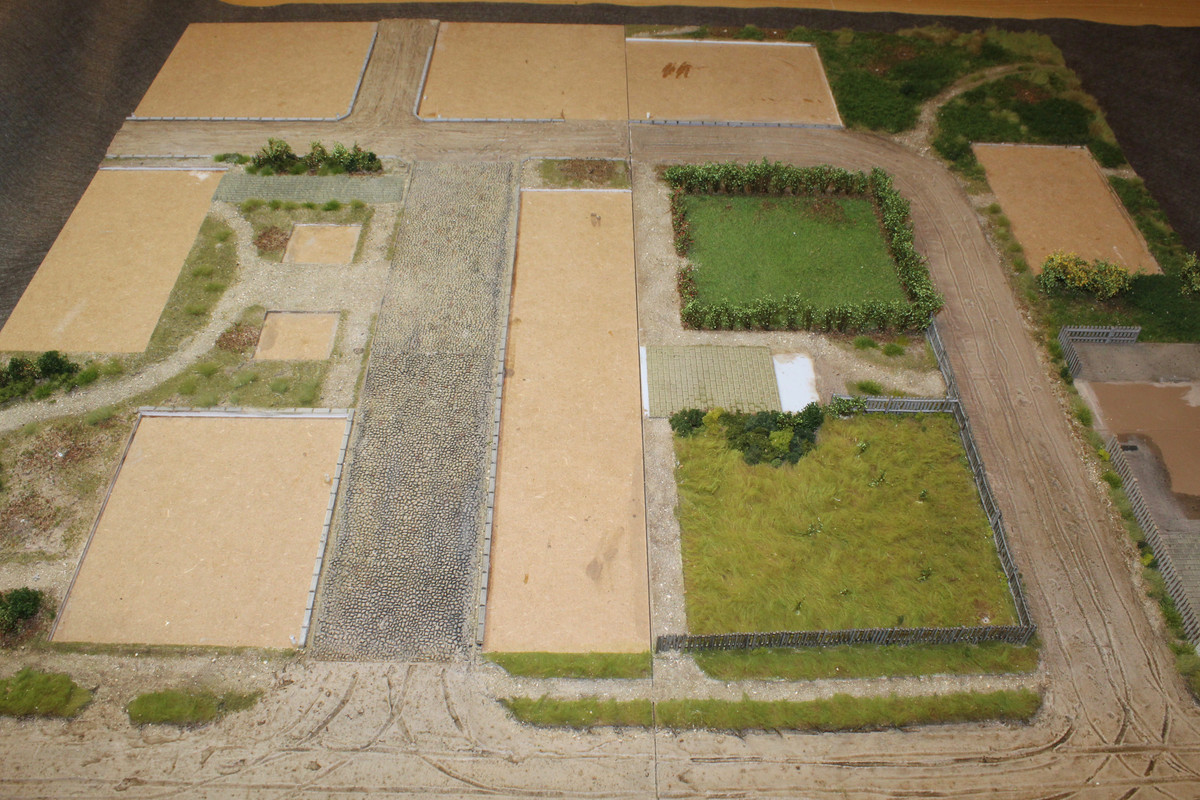 And now with everything in place. A couple of general views: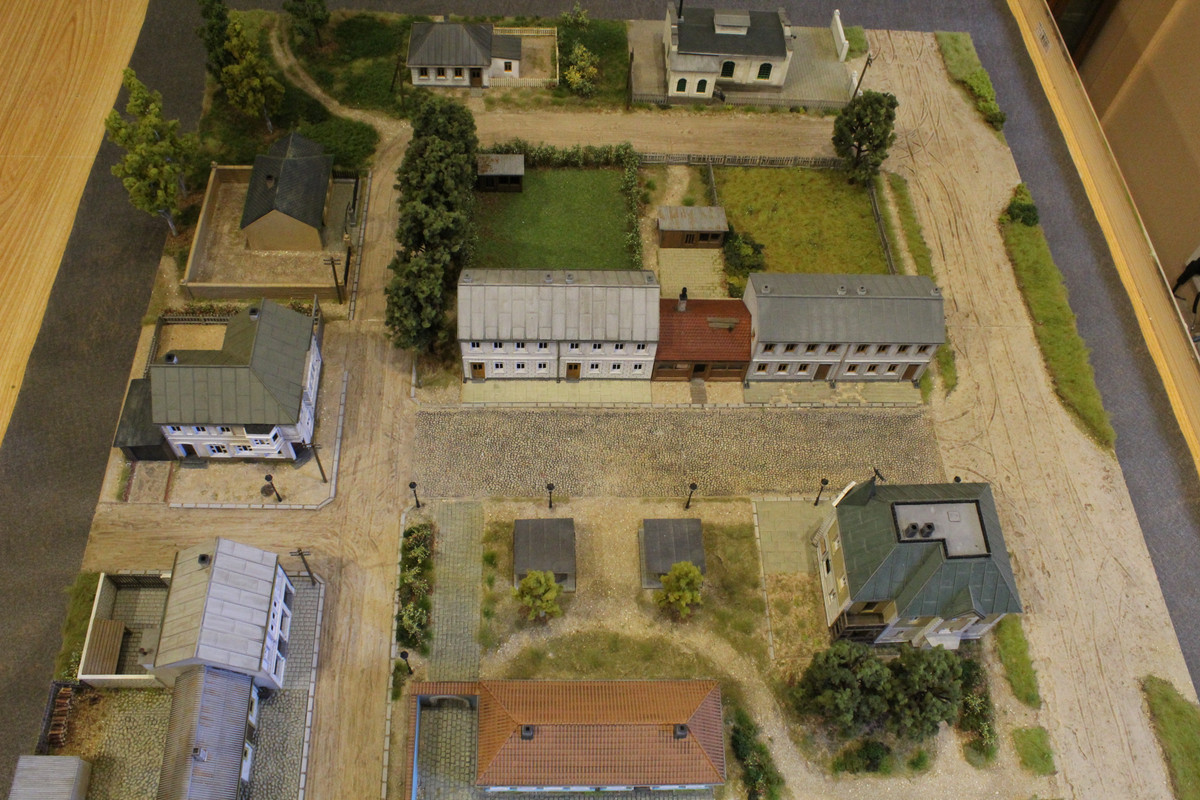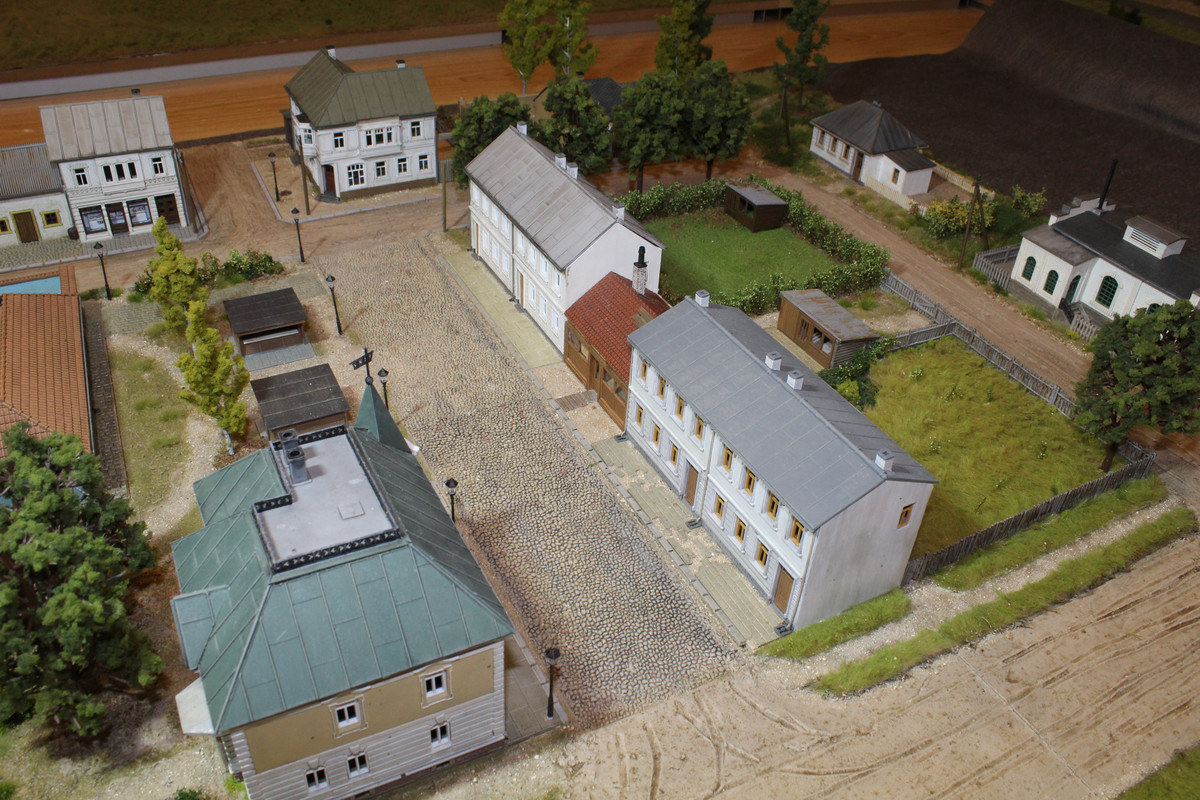 The main street, Novaya Ulitsa: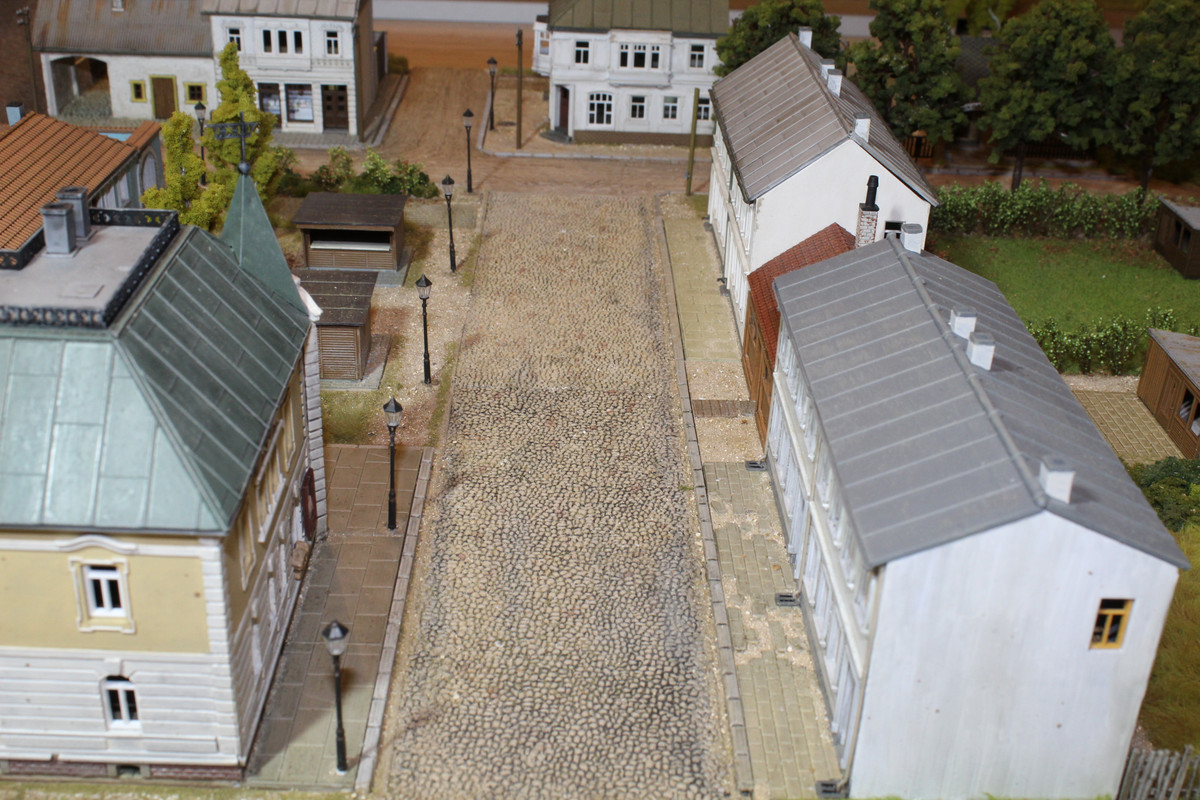 The back gardens of the buildings on Novaya Ulitsa and then Ulitsa Schevchenko with the vehicle repair shop: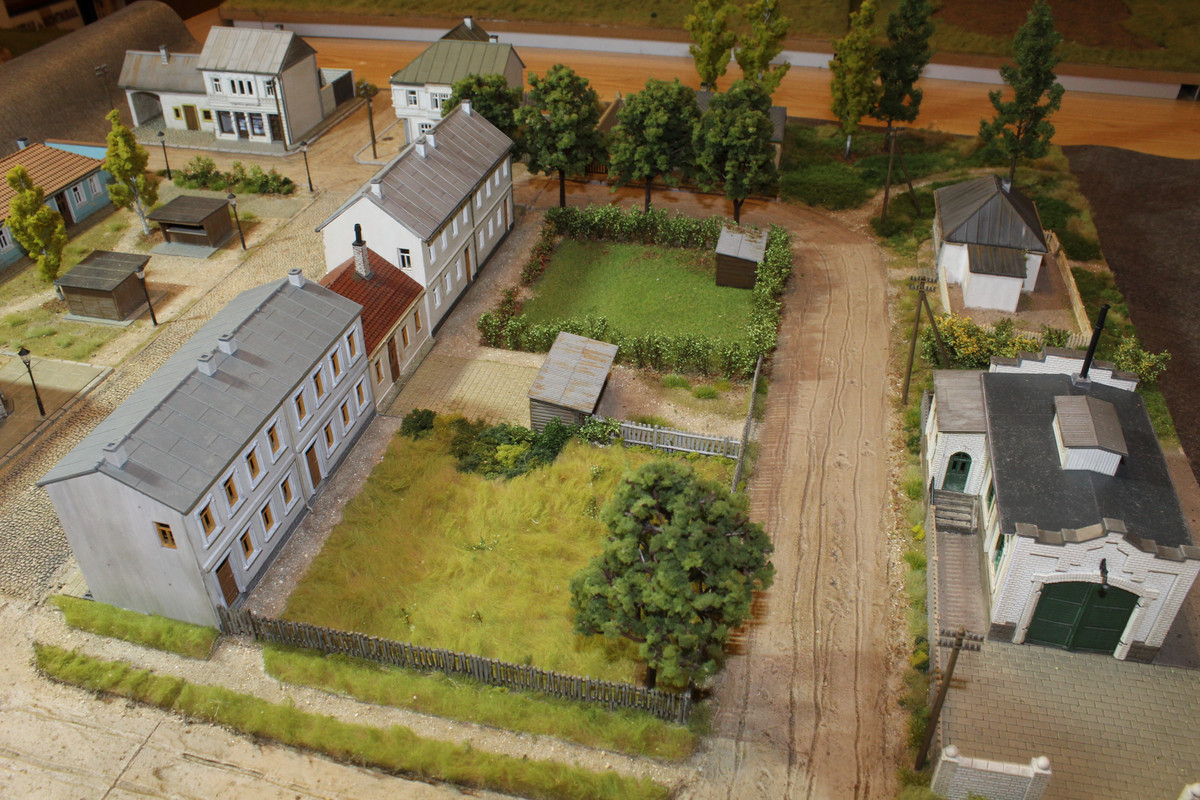 Communist party HQ (formerly Town Hall):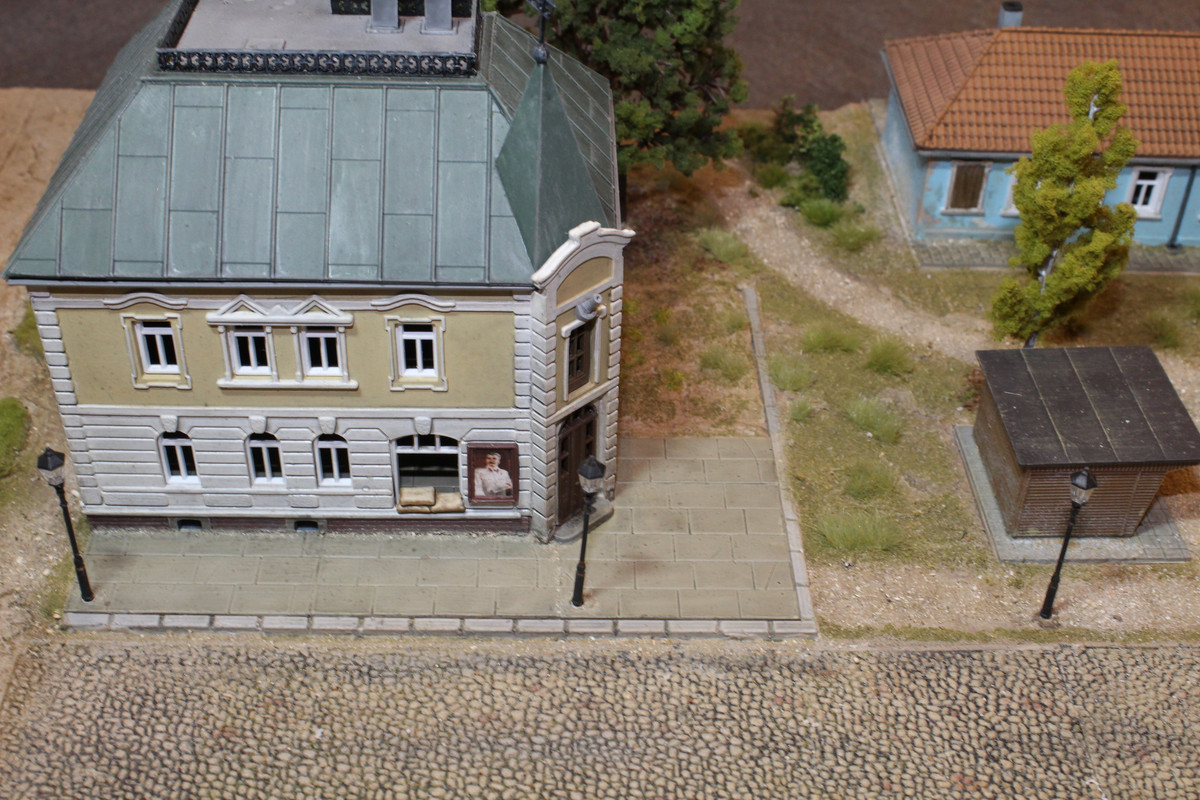 Market square with booths: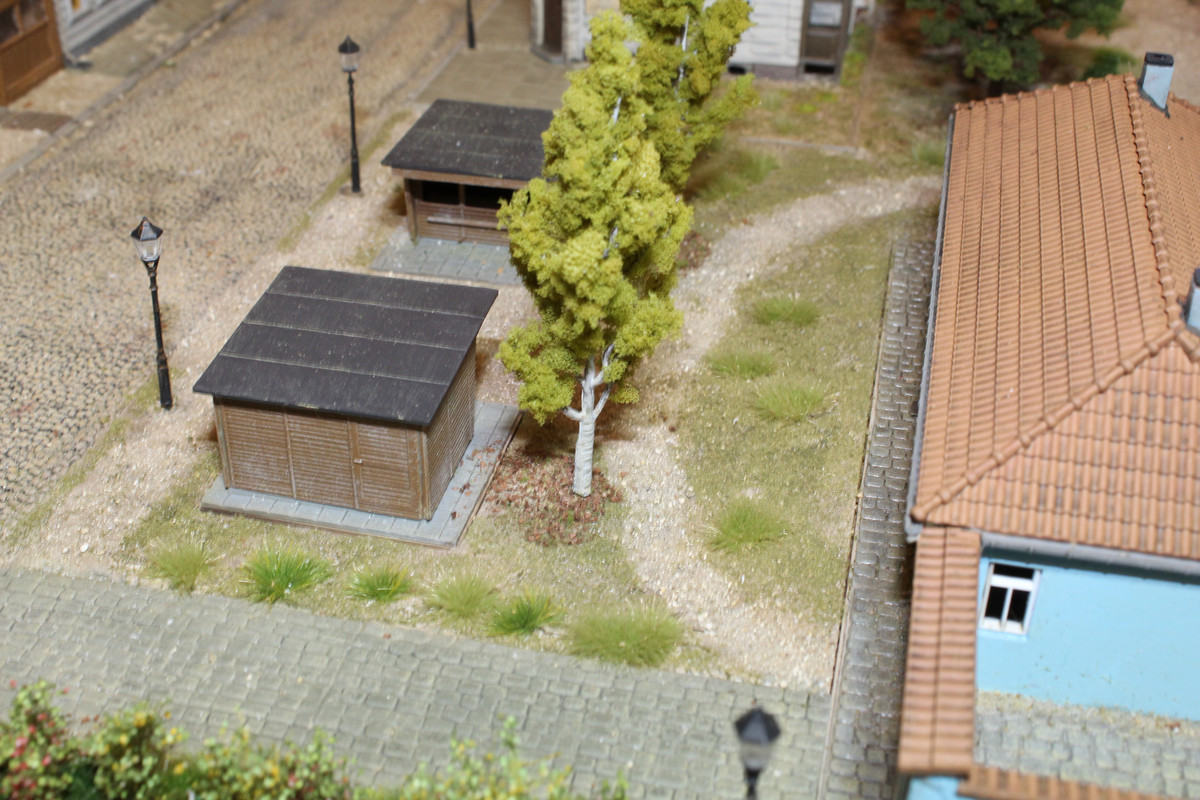 The gas lamps: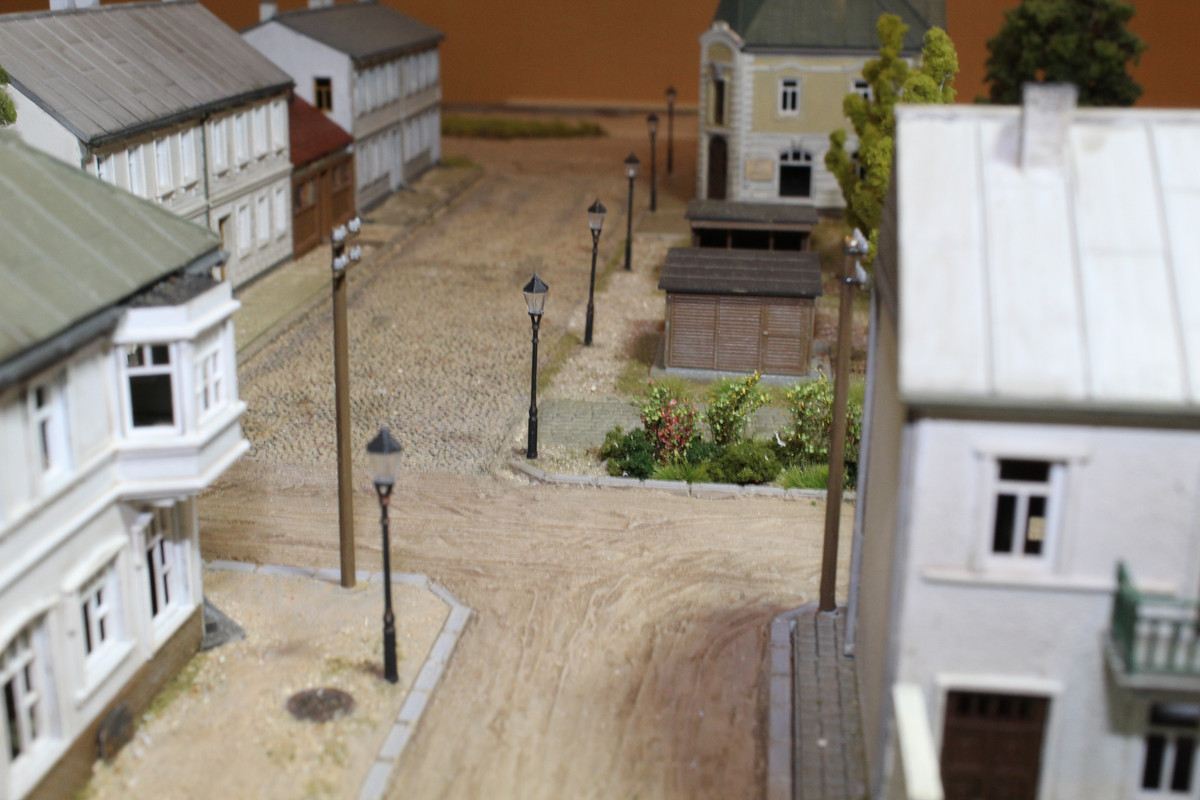 The junction of Schevchenko, Staraya and Novaya: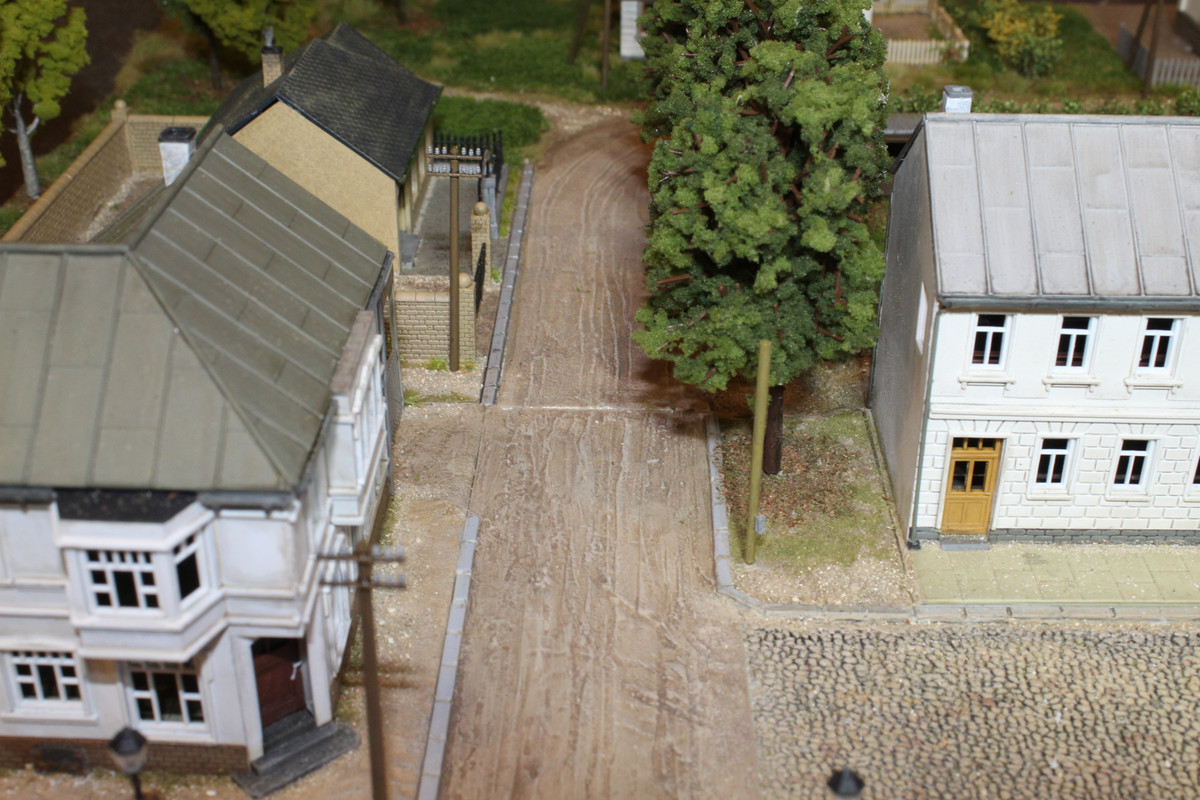 View down Staraya Ulitsa: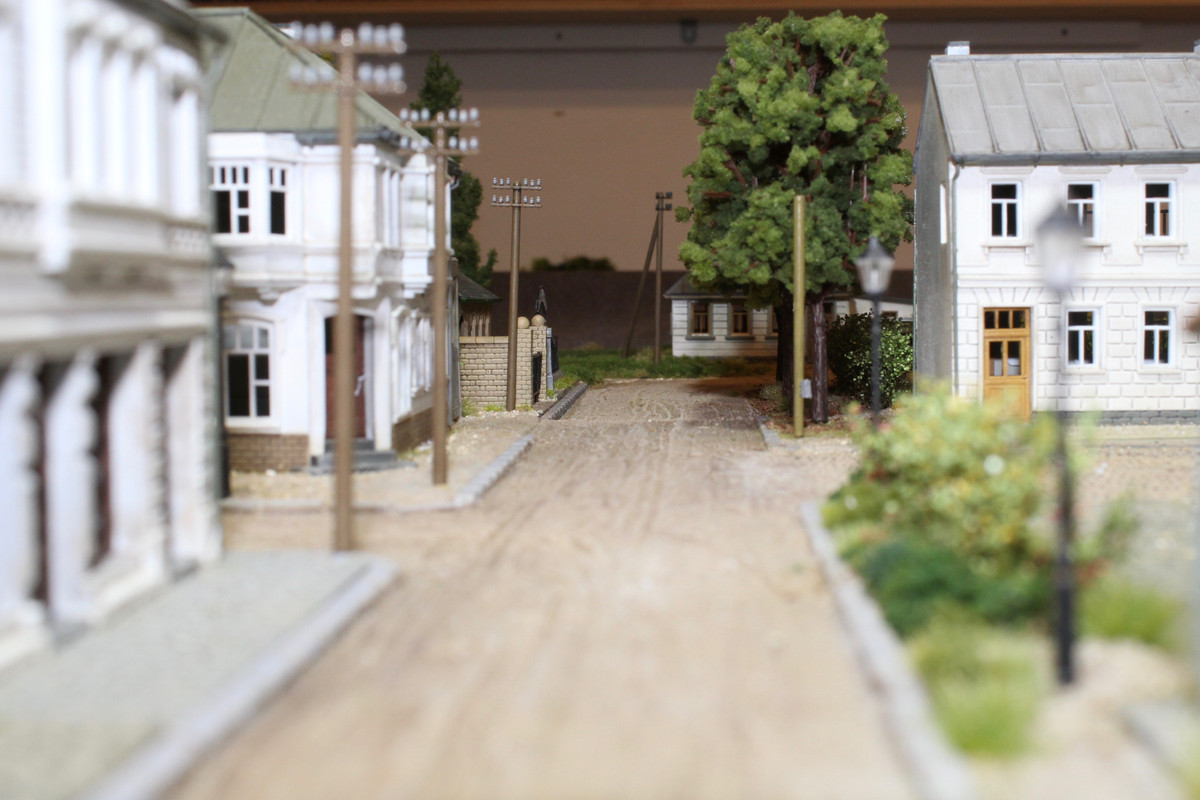 Two views of School No37: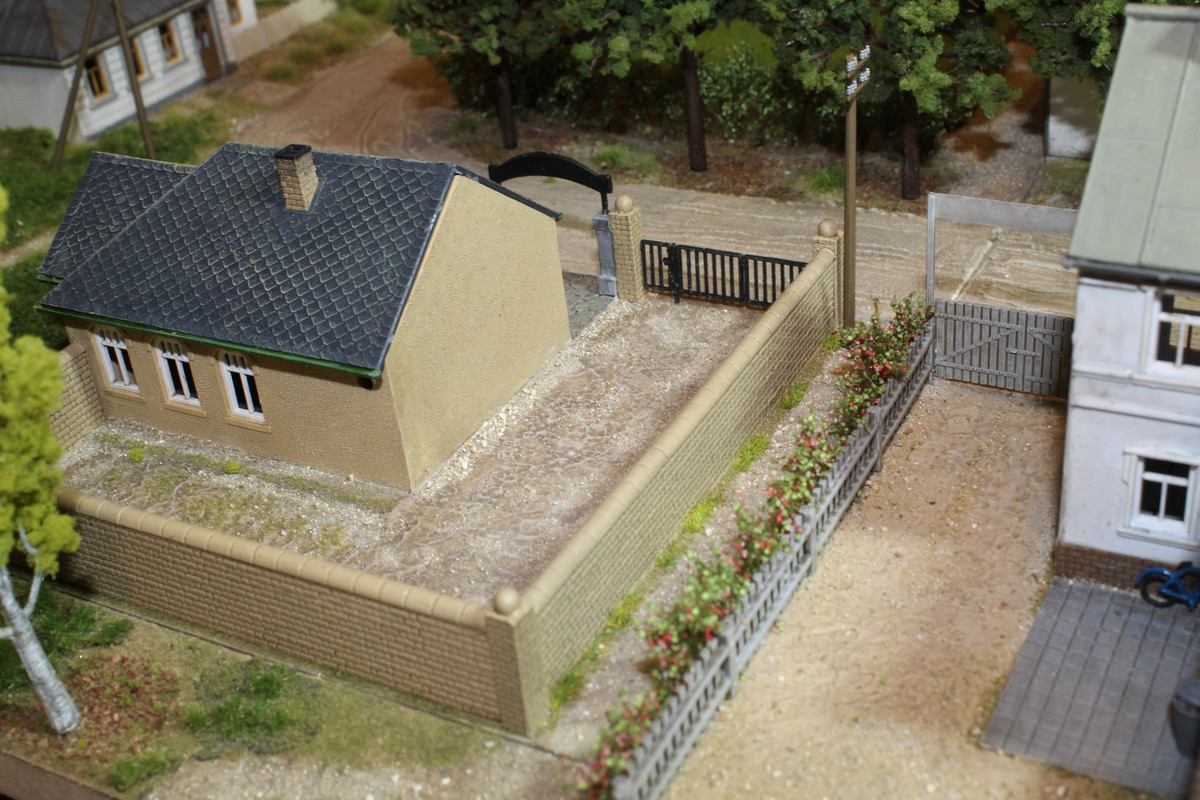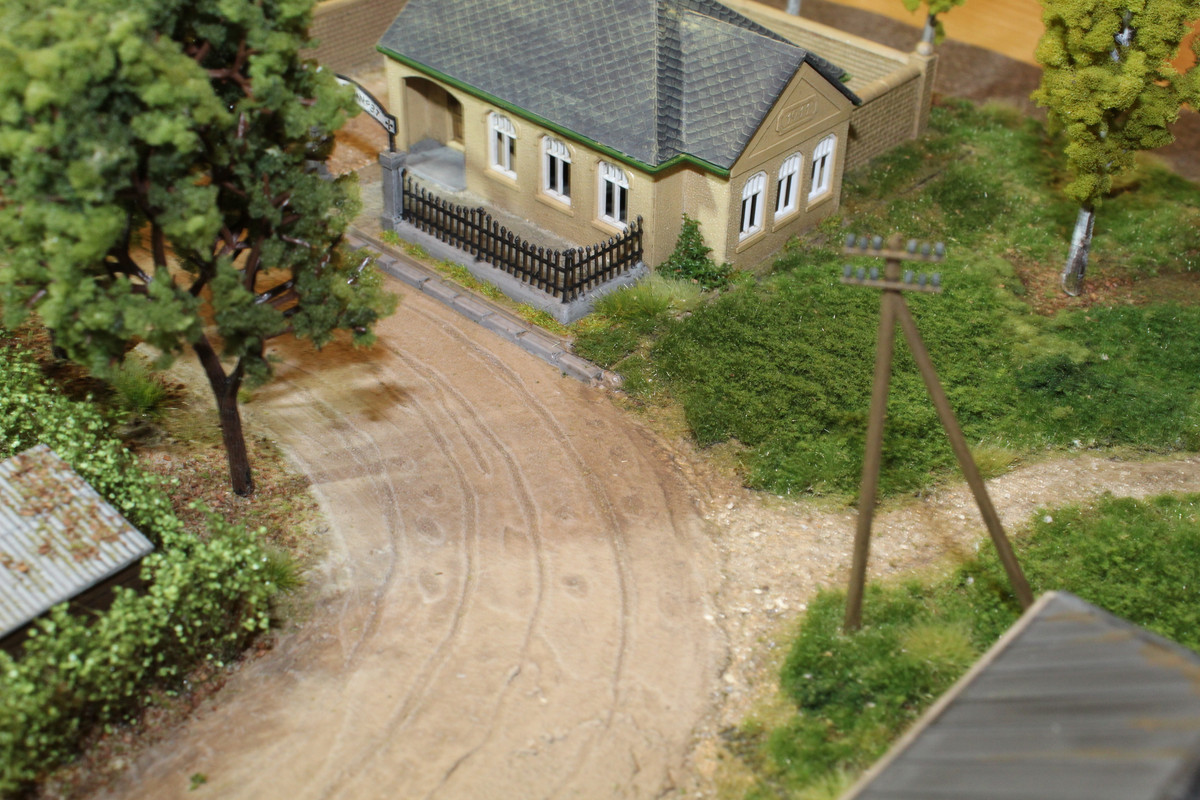 A bush: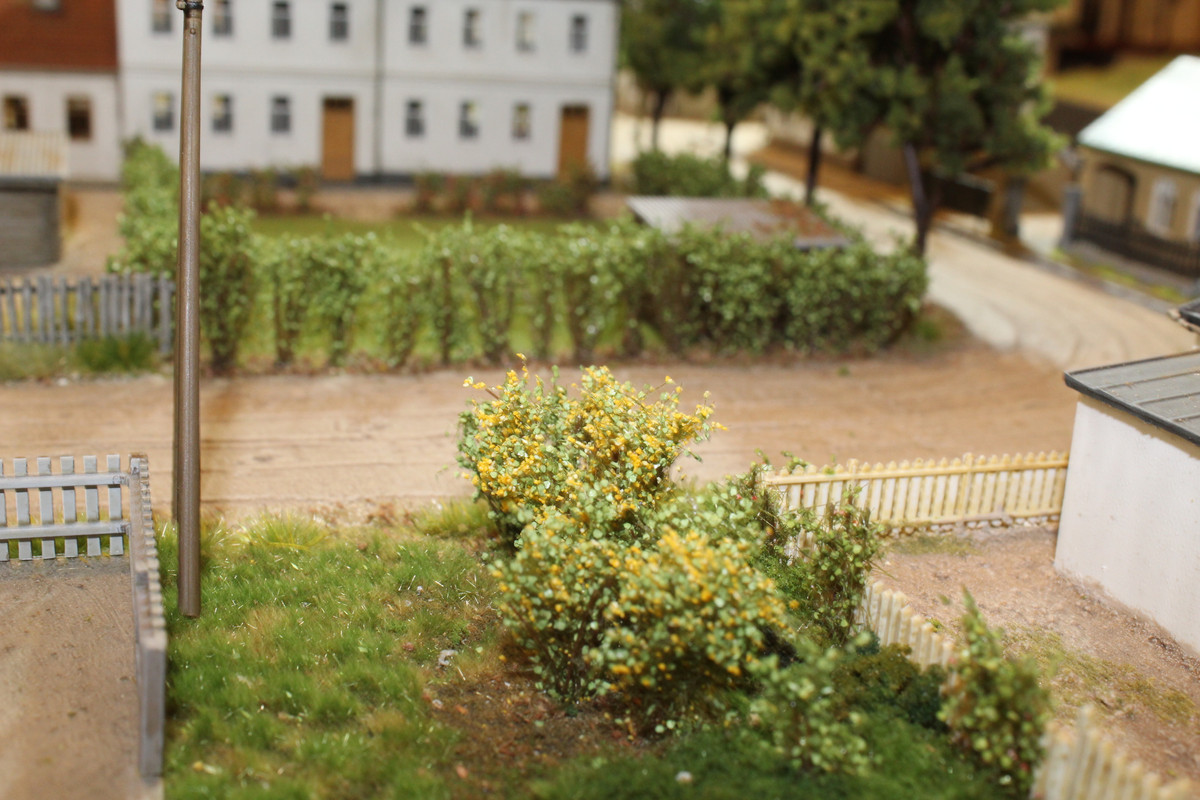 The junction of Schevchenko and the Novograd-Jitomir Highway: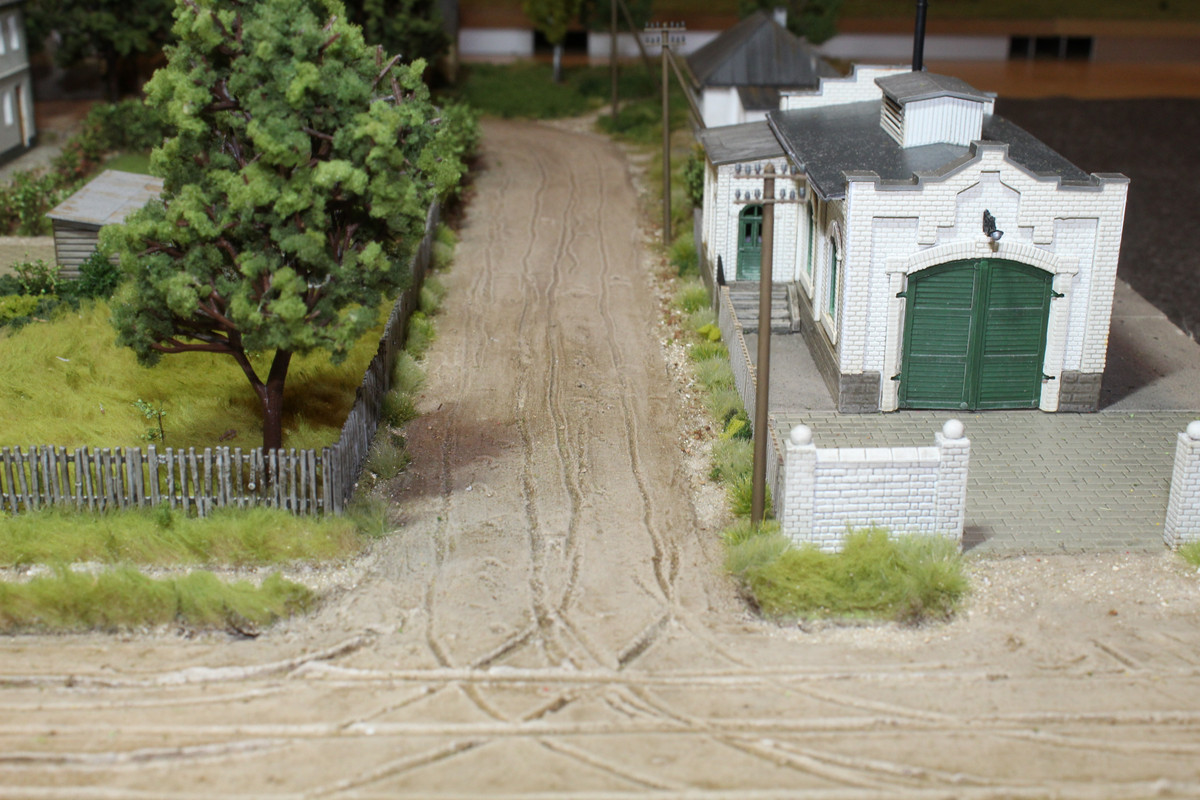 The next stage of the project is to complete the two half-boards with the old village and an orchard which go to the east of the town centre. After that, and on the other side of the highway, will be a railway line, a gasworks and a small factory. But all that is a way off yet.
Hope you enjoy and thanks to all who have posted comments on my earlier photos of the buildings.