Our re-fight of Emdorf (1760) provided a challenging & entertaining game.
The table was set up, ready for play, as he historical ambush : where the unwary French were surprised by an allied force of Hanoverians, Hessians & British (represented by Prussians in my game) just outside the village of Emdorf.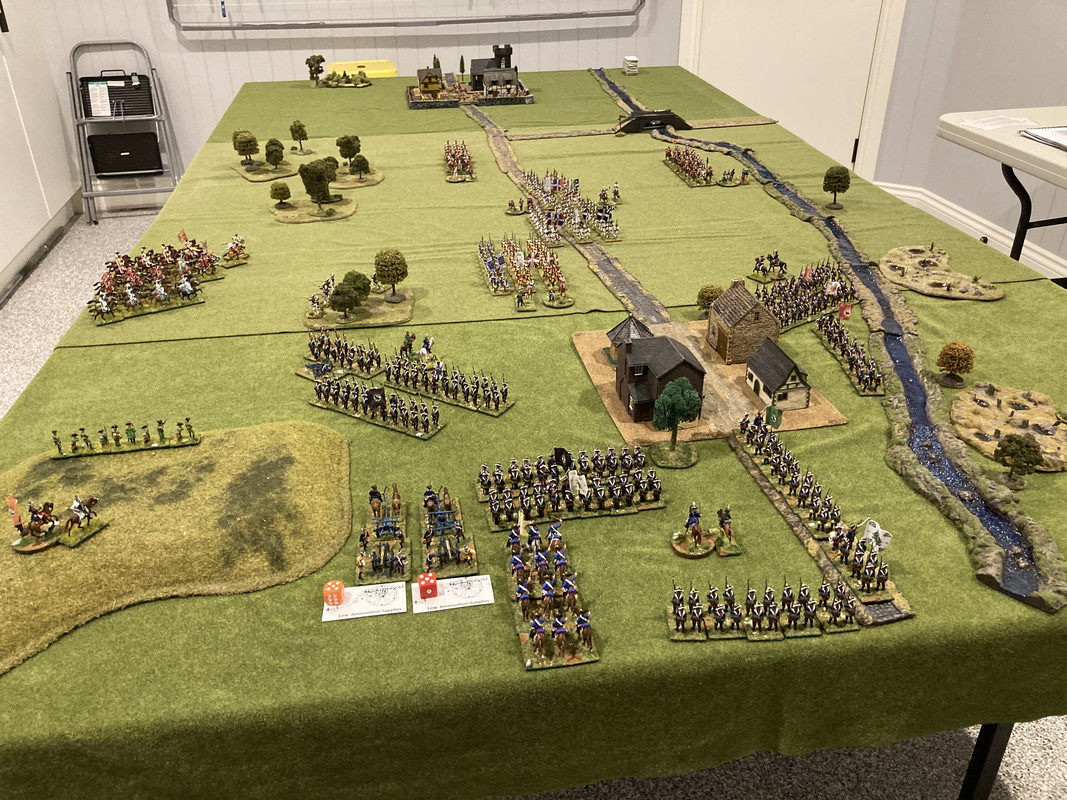 ‌"TMP link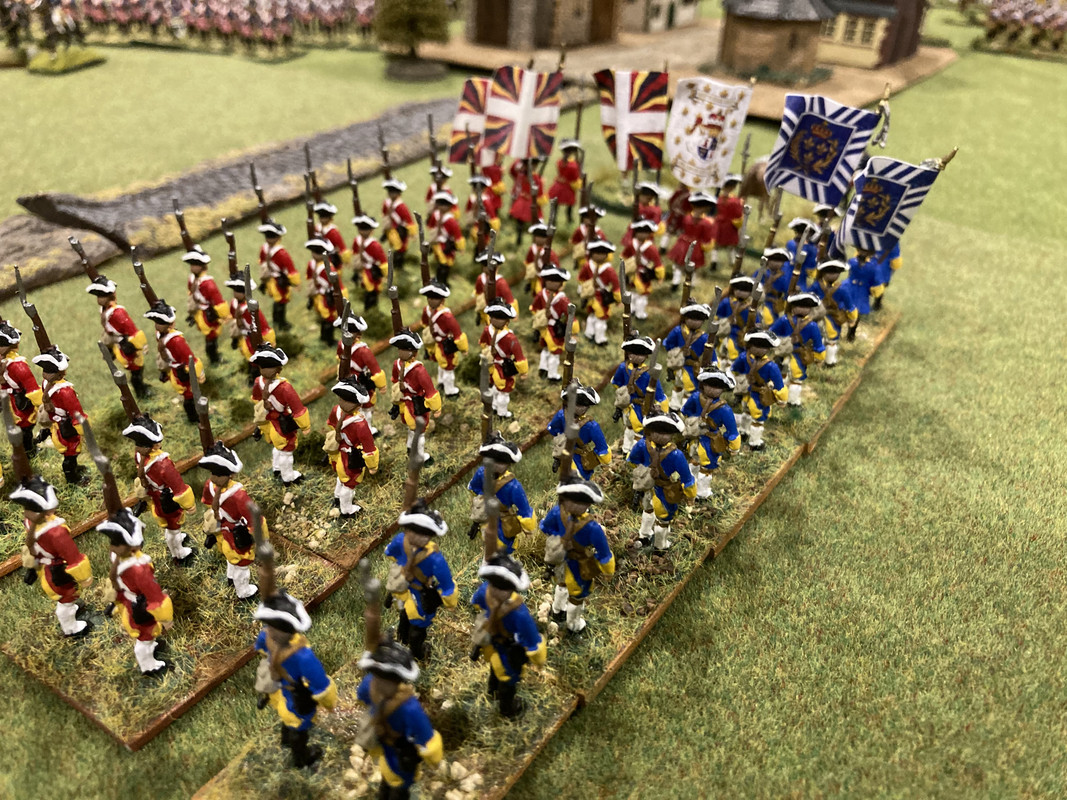 ‌"TMP link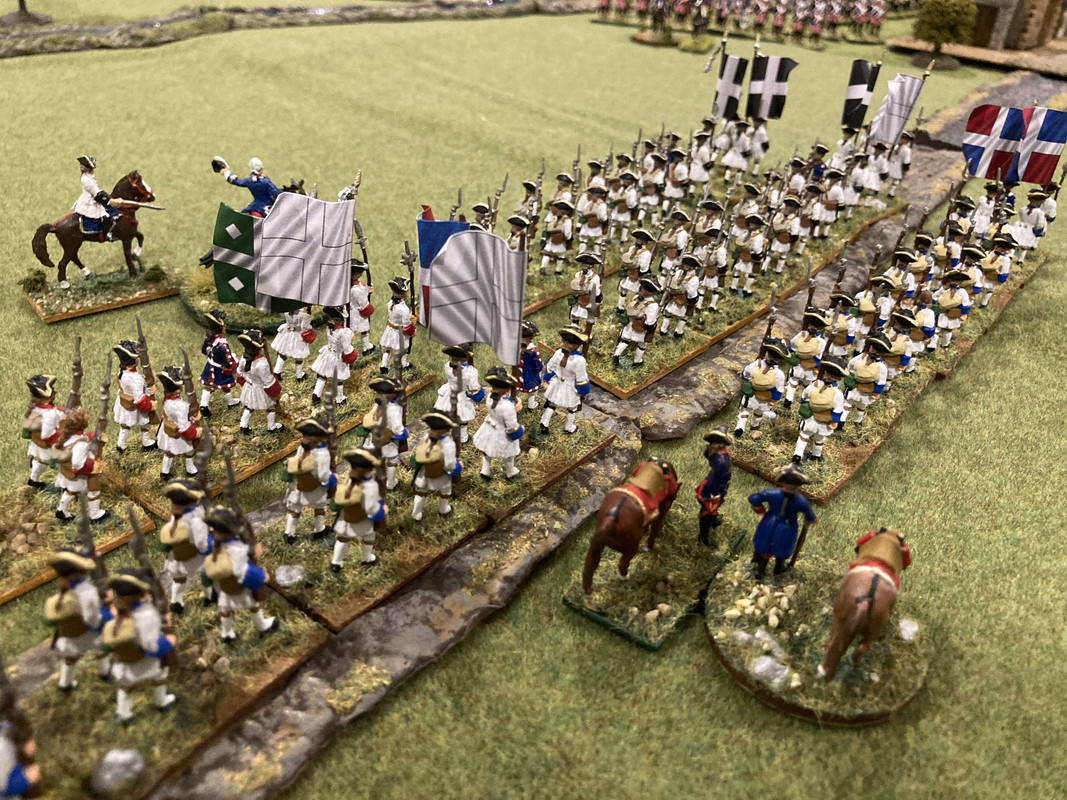 ‌"TMP link
The Allied commander was brutal. Two French battalions were destroyed in the first two turns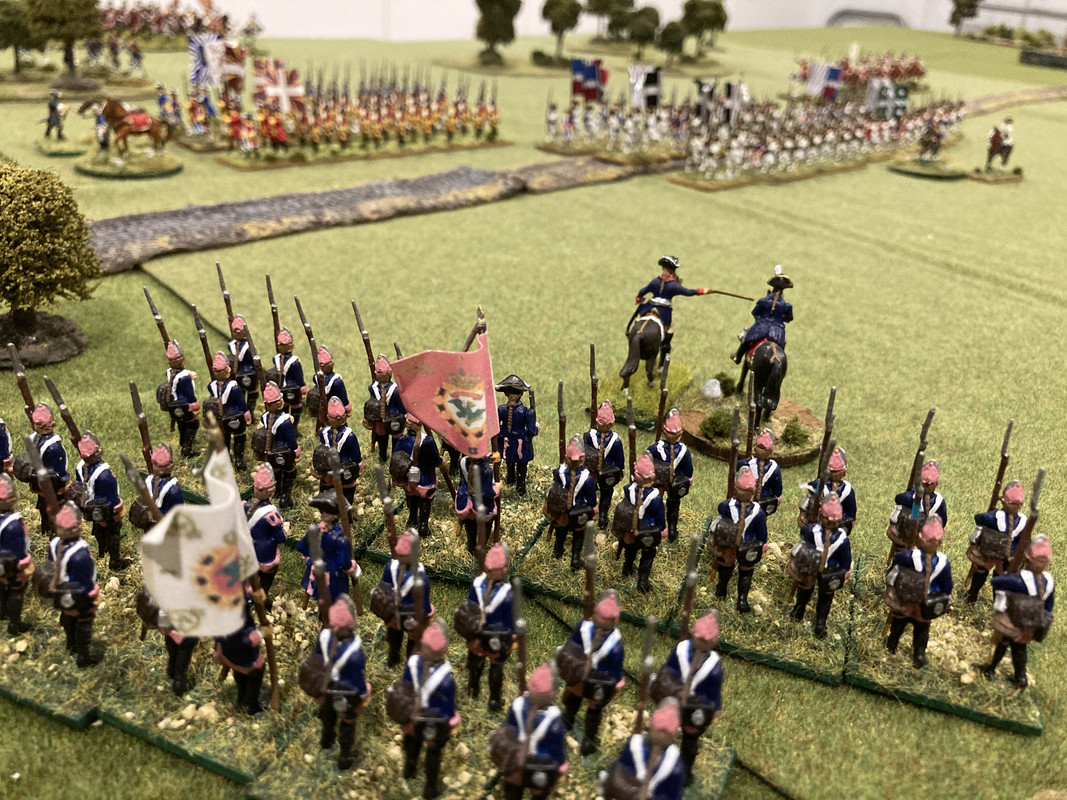 ‌"TMP link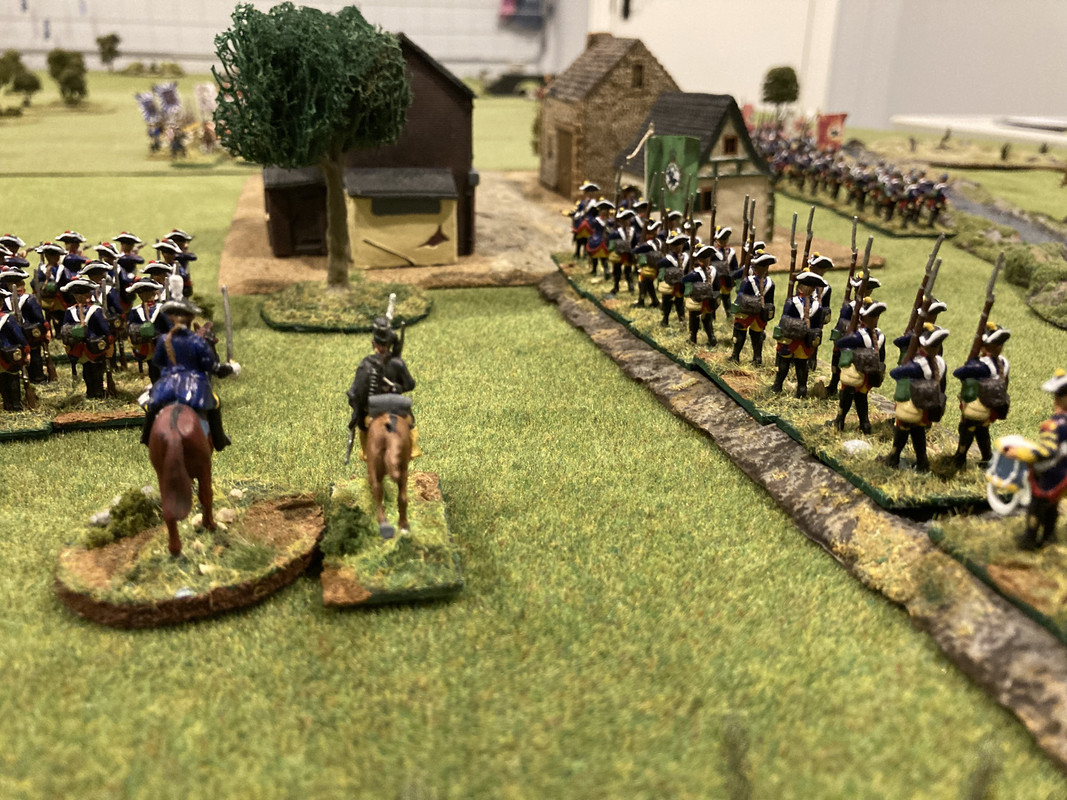 ‌"TMP link
Initially, the only unit that could oppose the allies were a unit of French light infantry: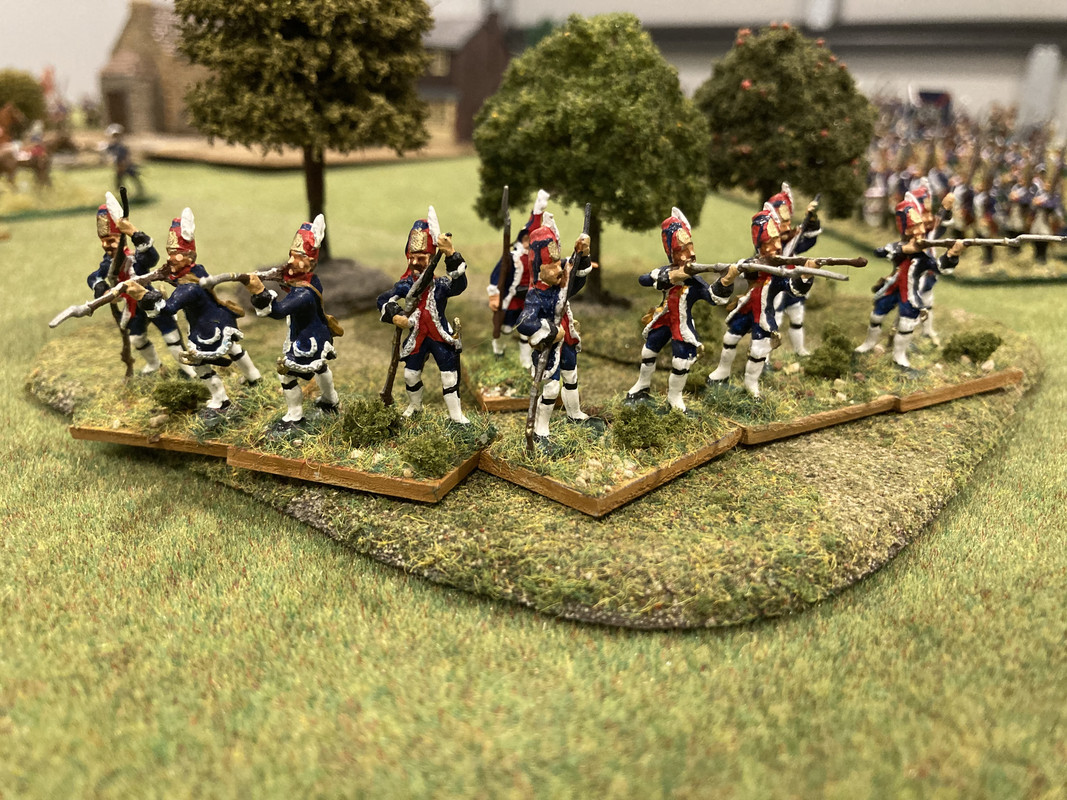 ‌"TMP link
The French, outnumbered & outclassed, retreated towards a river crossing that promised respite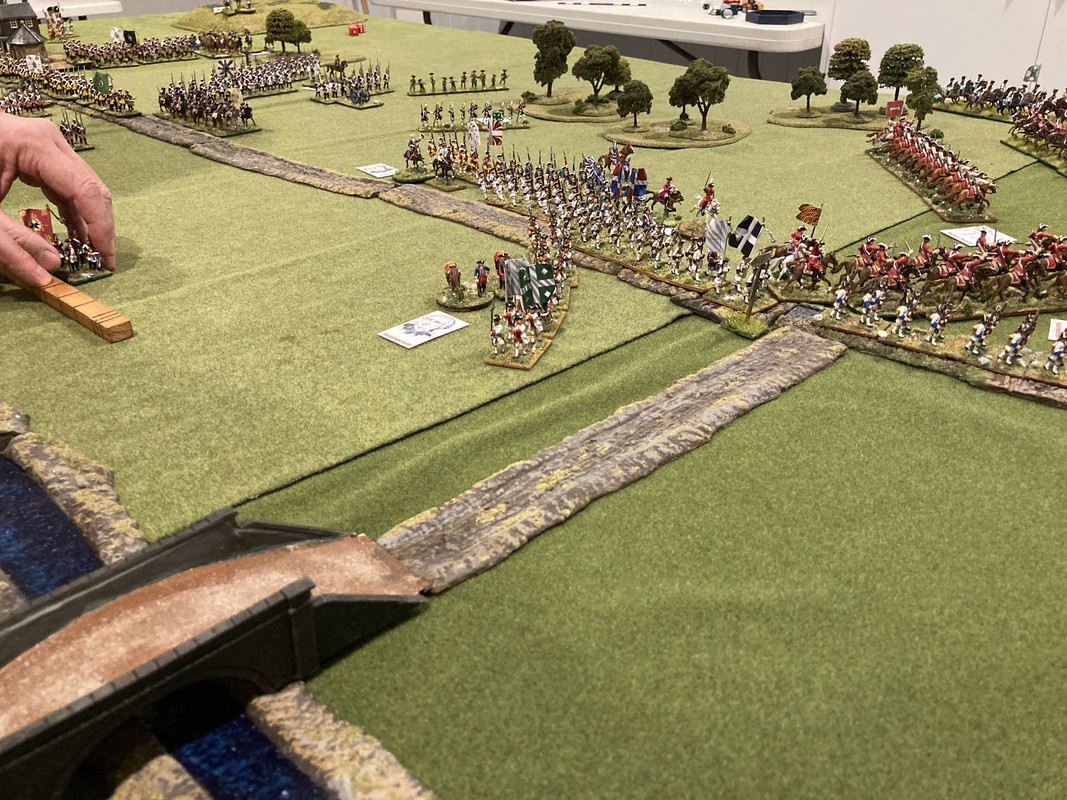 ‌"TMP link
but the Allies were determined to destroy them, pursuing aggressively: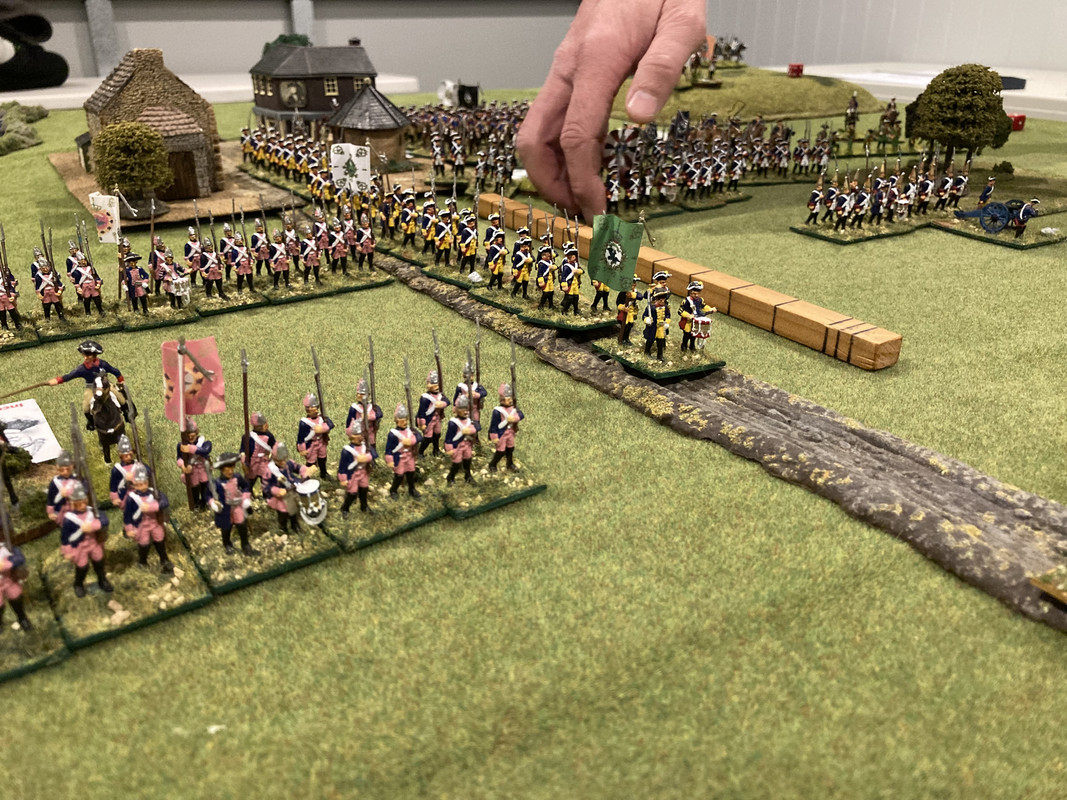 ‌"TMP link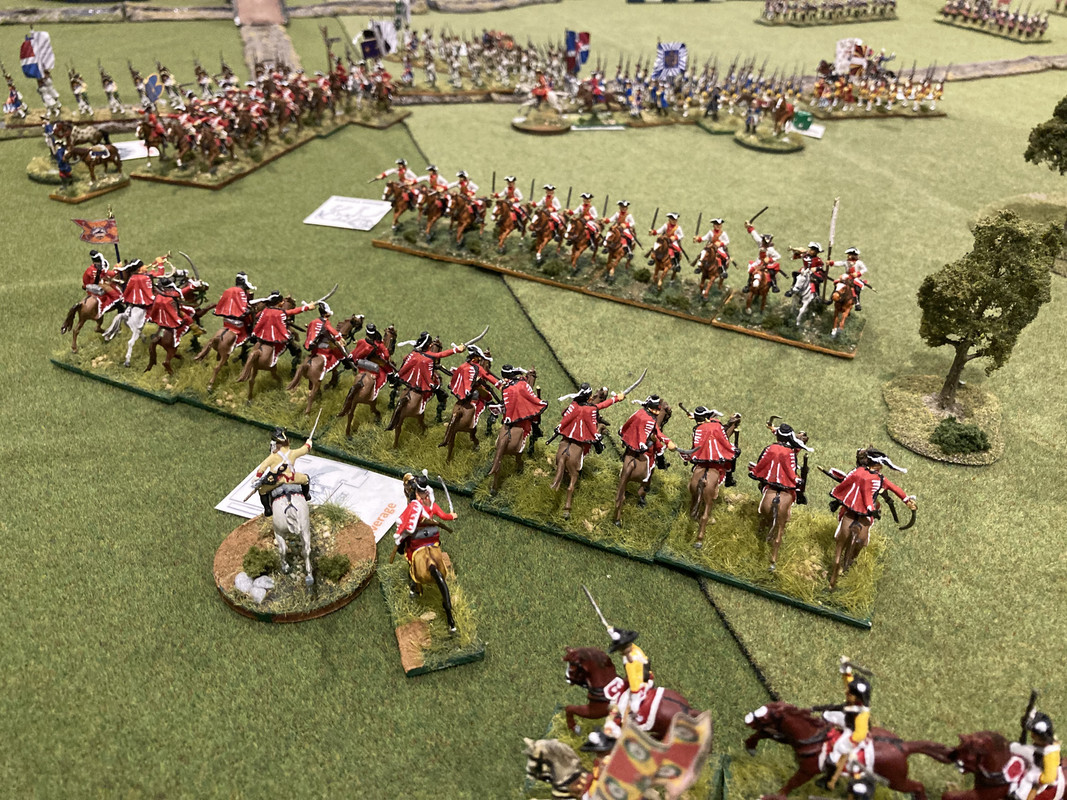 ‌"TMP link
The French perhaps foolishly, turned on the allies & inflicted casualties: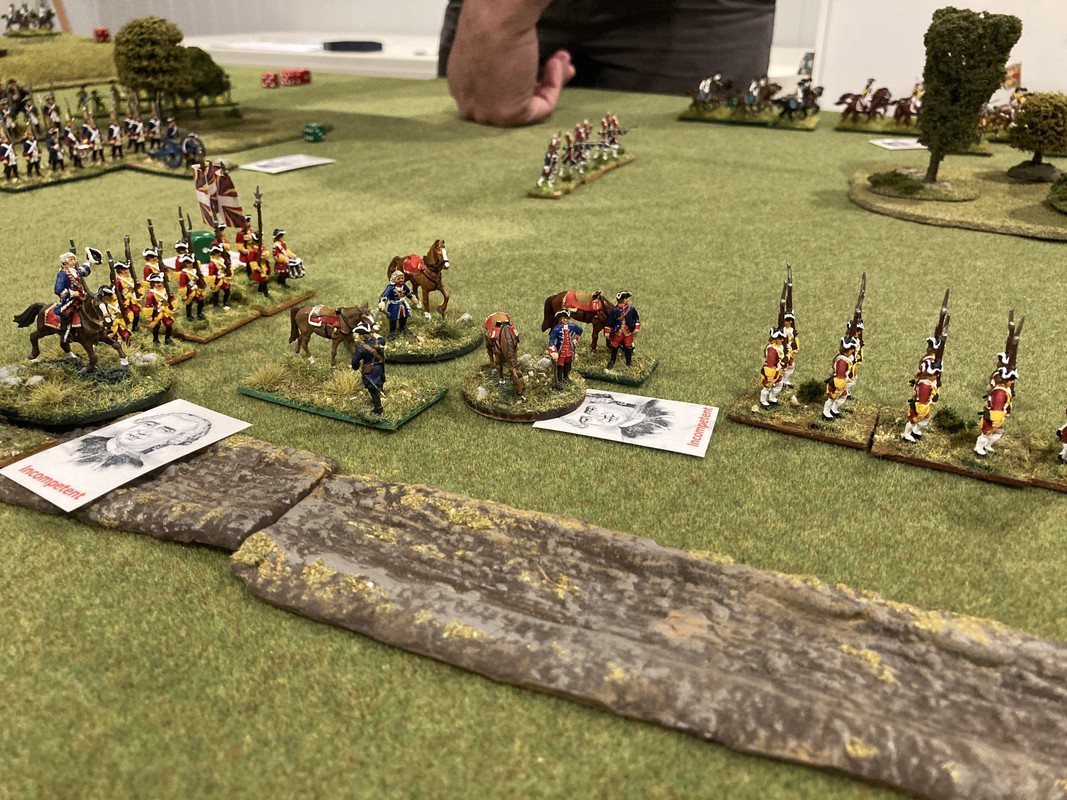 ‌"TMP link
But cut-off from the bridge & surrounded, they surrendered.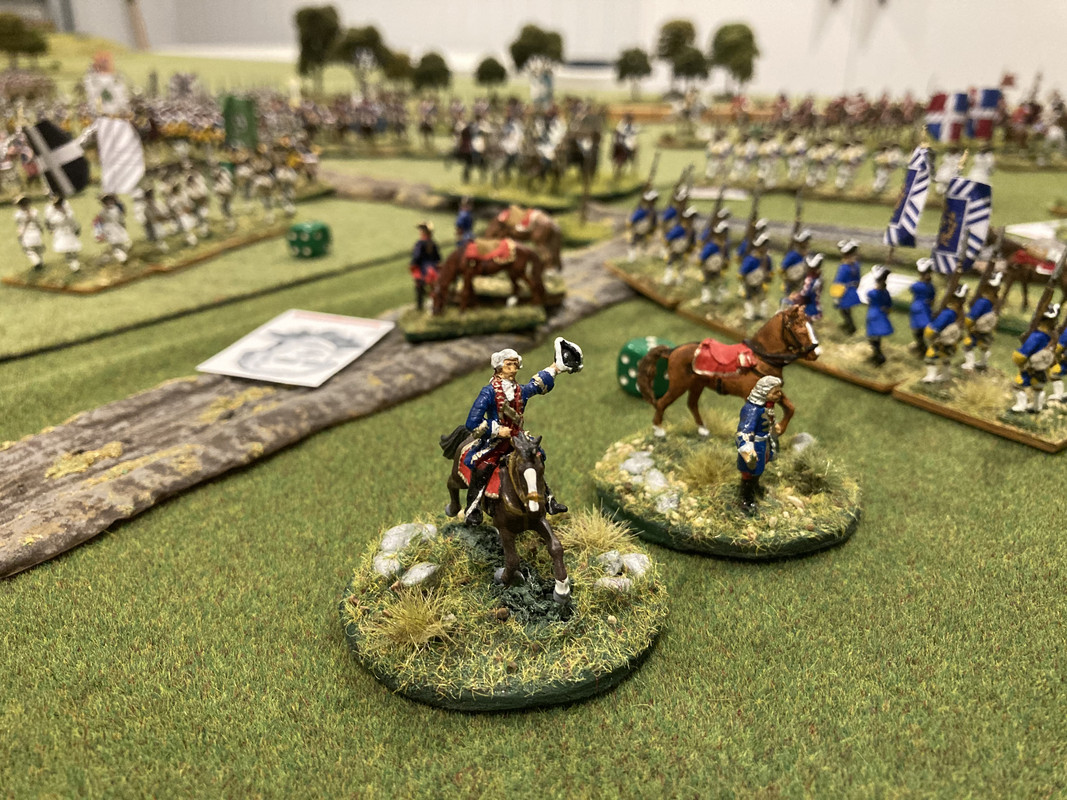 ‌"TMP link
As one of the French commanders, I can say although we were soundly beaten, we put up a spirited defence.