This game was to be the first outing for my Pyrrhic Greek army against my veteran Carthaginians. Two of my pals took arms against me for the game.
The Table: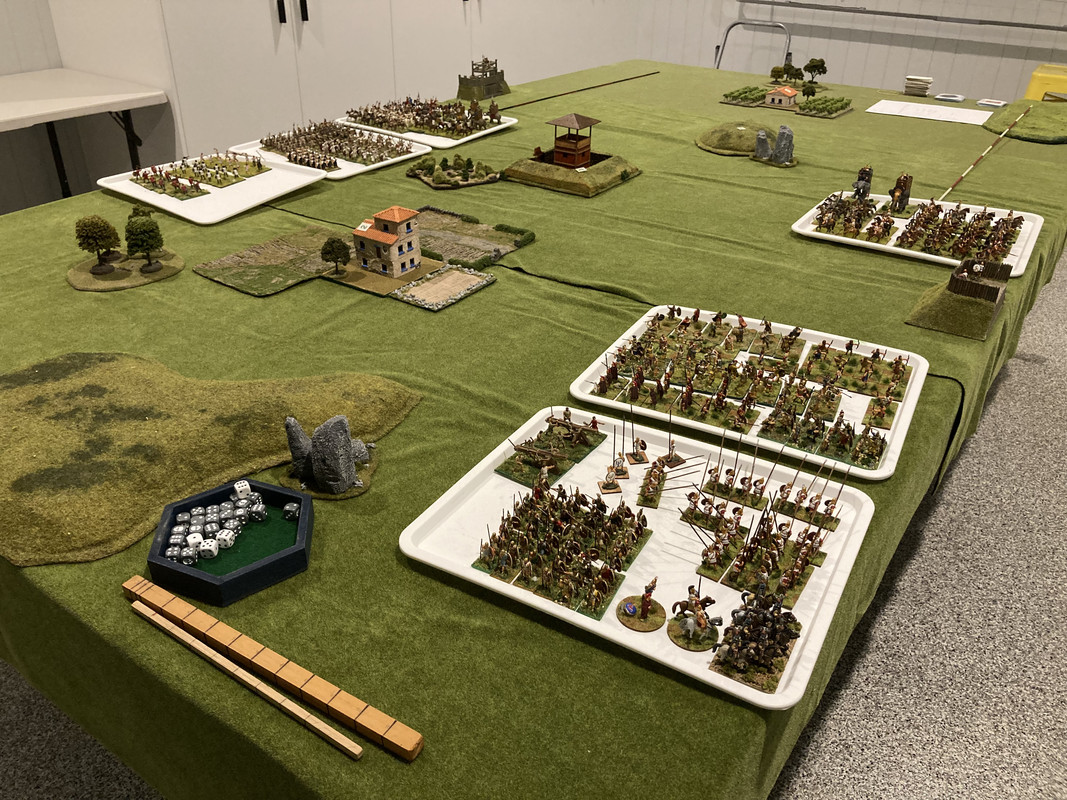 ‌
The game was organised to have the two sides trying to control 2 out of 4 marked objectives. My opponents didn't know mine & vice versa: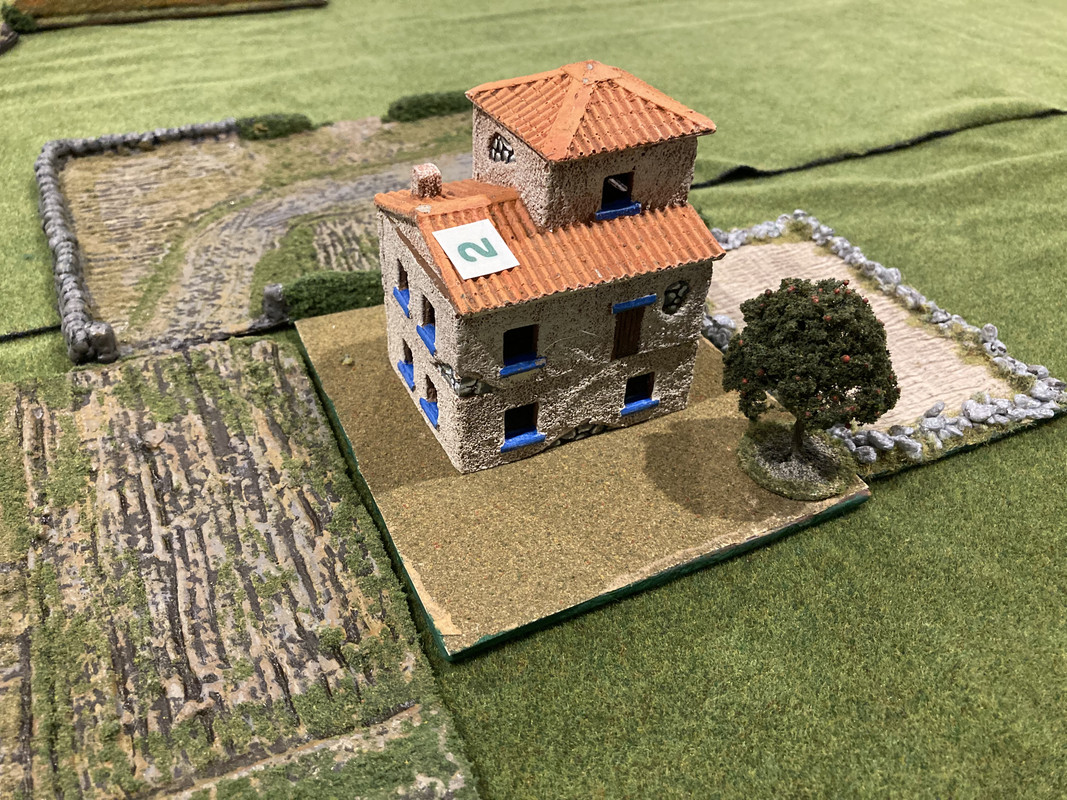 ‌
Deployment followed the Field of Glory rules: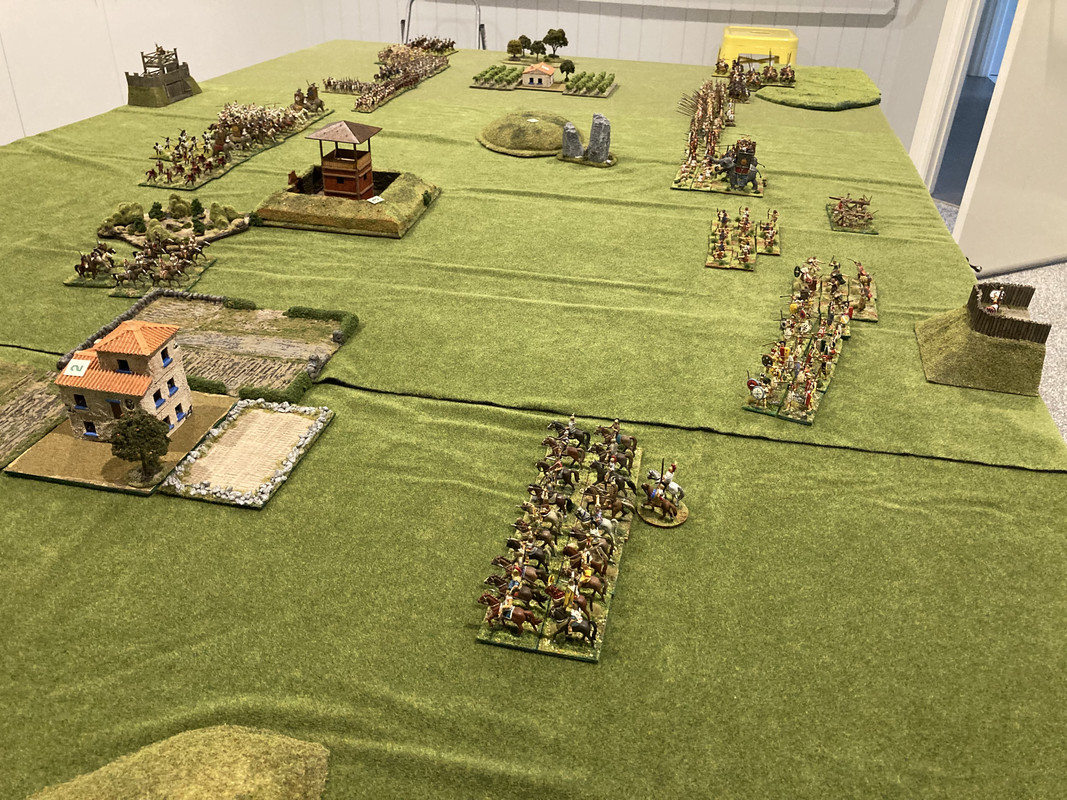 ‌
There were 16 units a side.
Both sides had supply camps: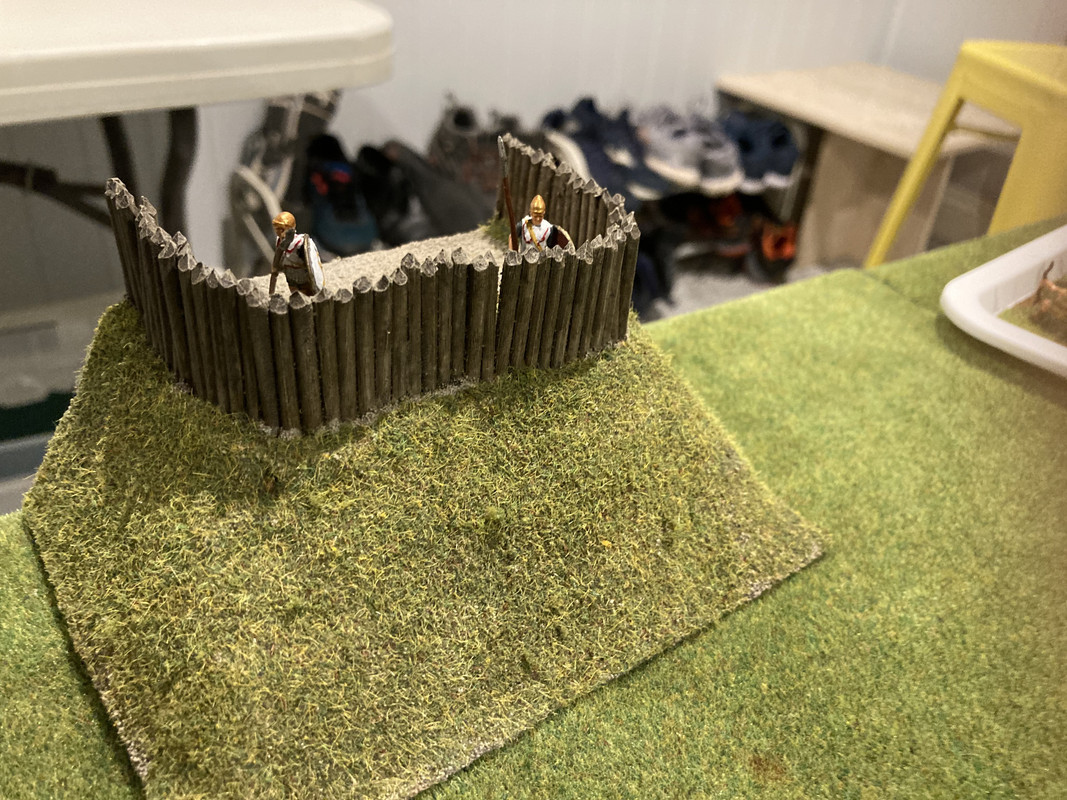 ‌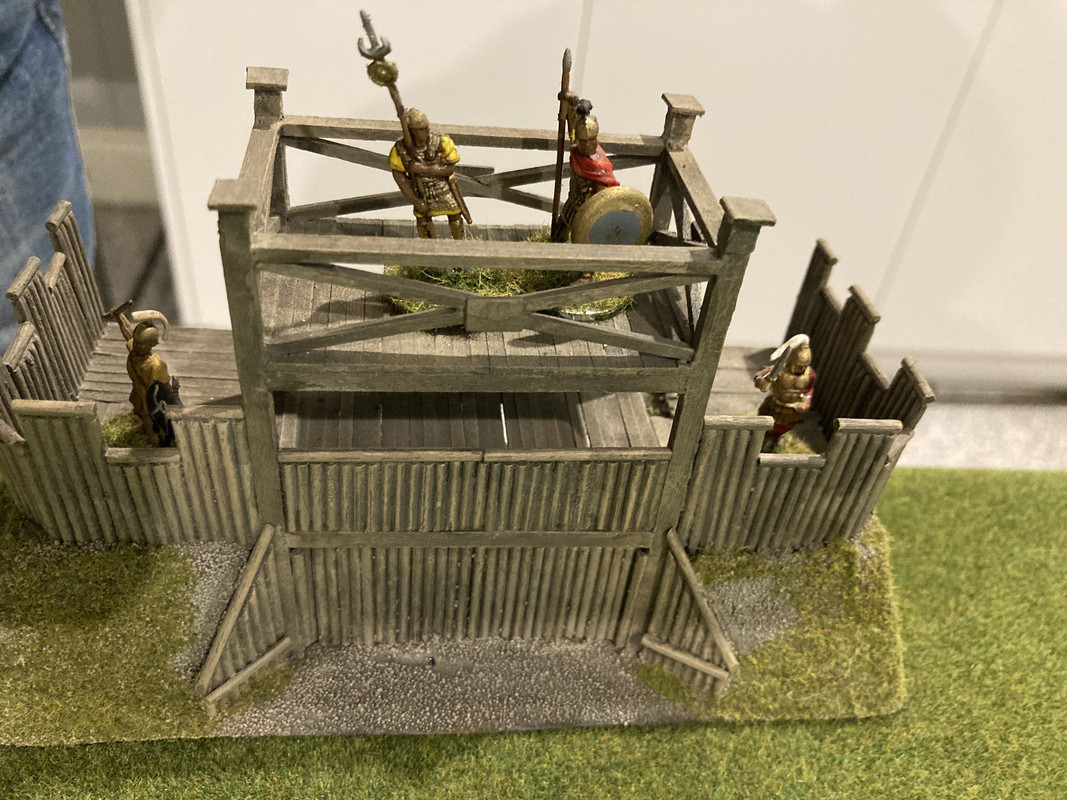 ‌
Capturing these added Victory Points.
The Commanders Carthaginian & Greek: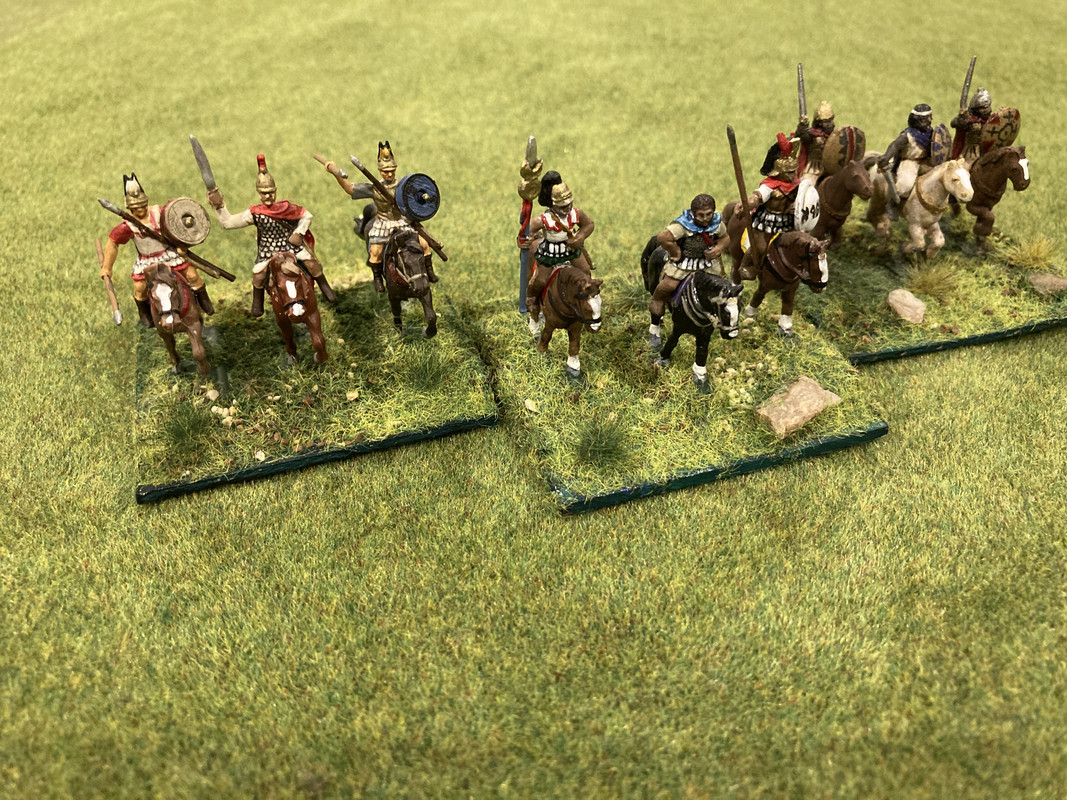 ‌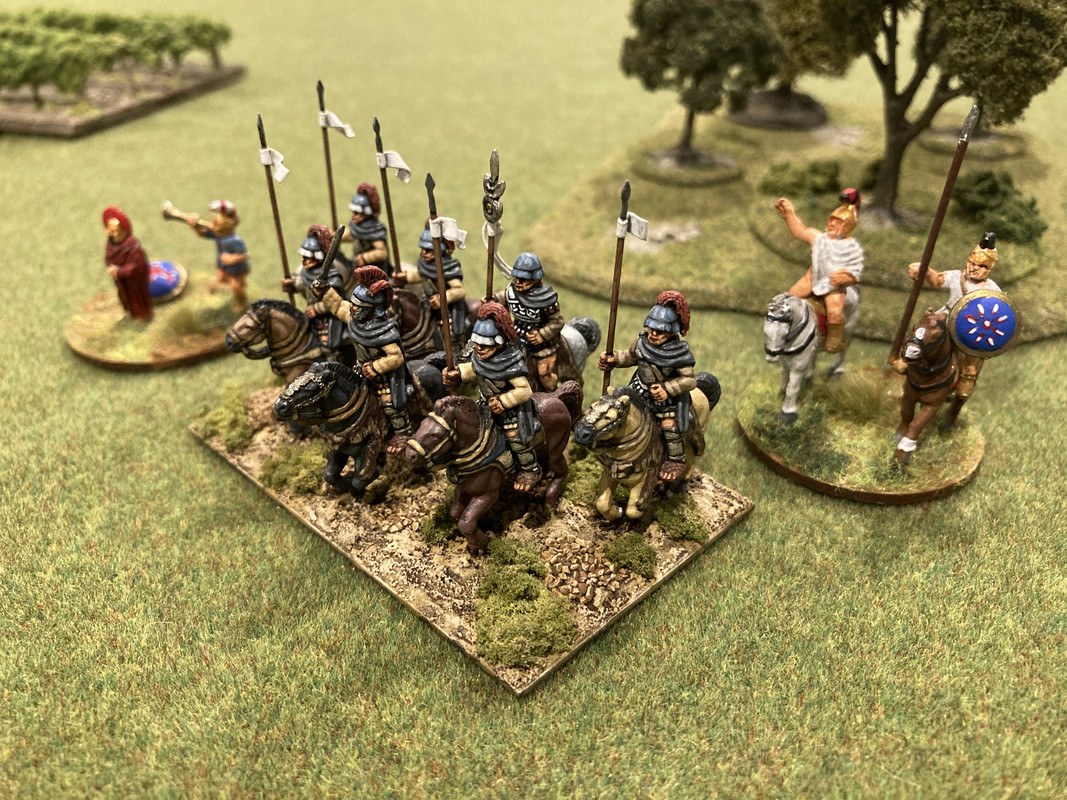 ‌
The battle was a dramatic clash between various troop types:
‌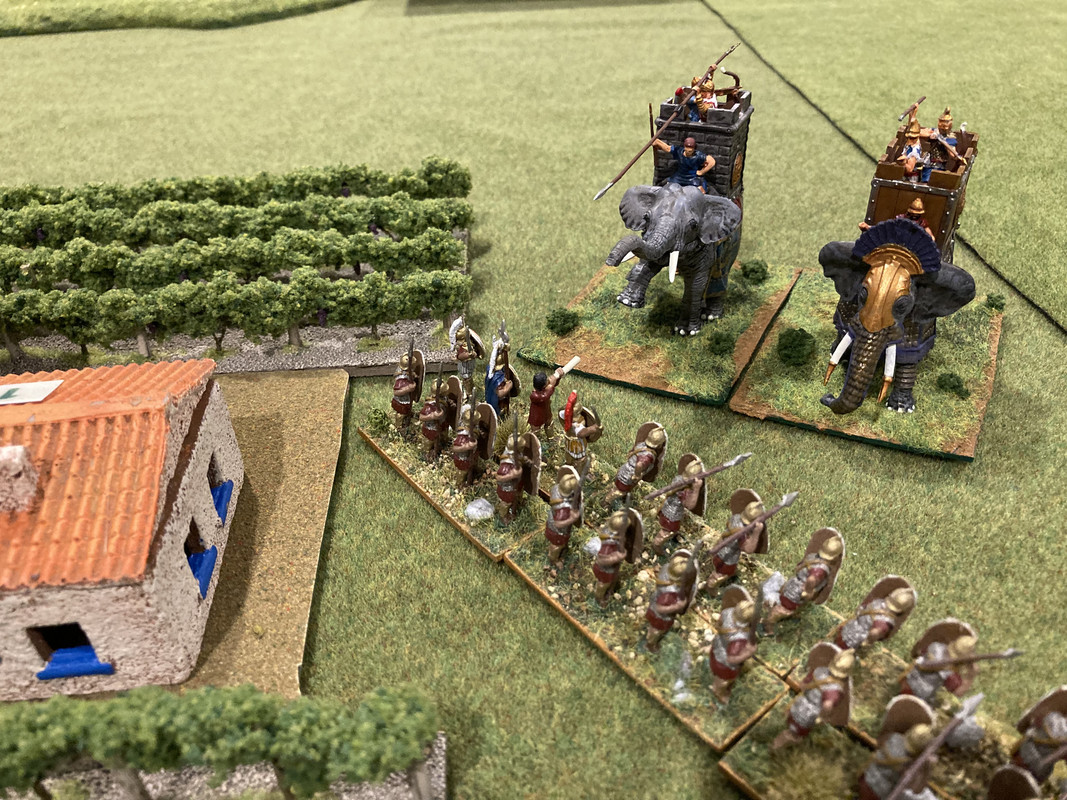 ‌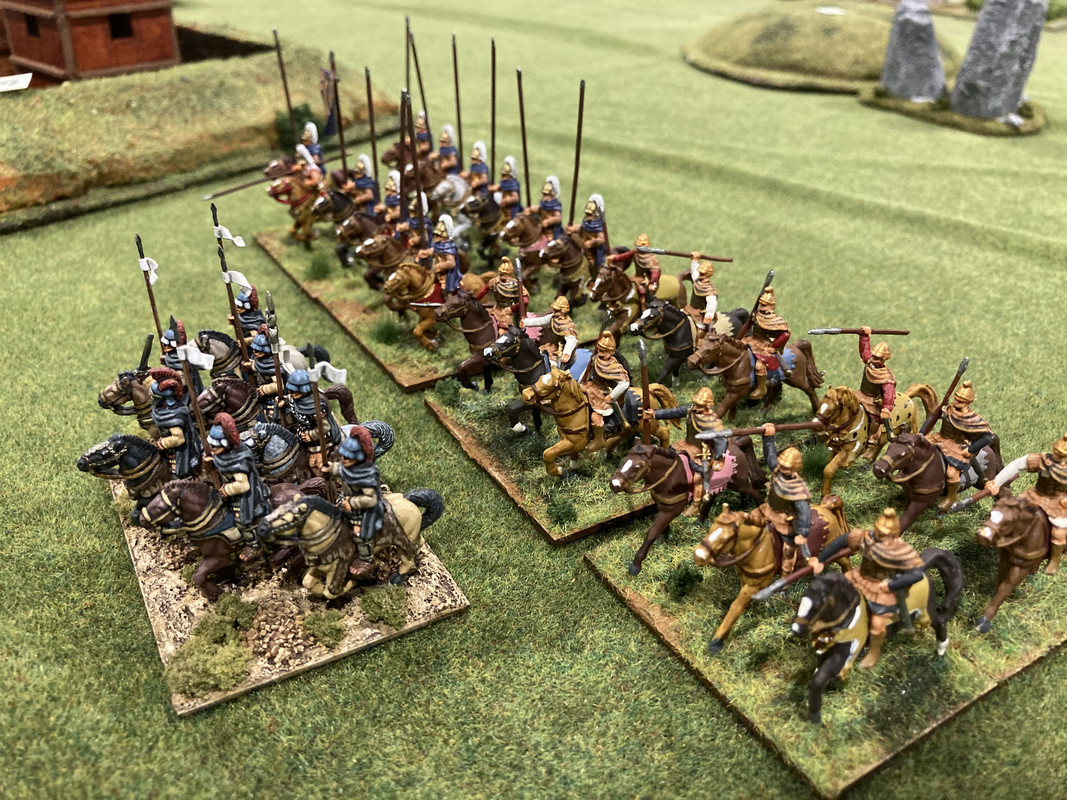 ‌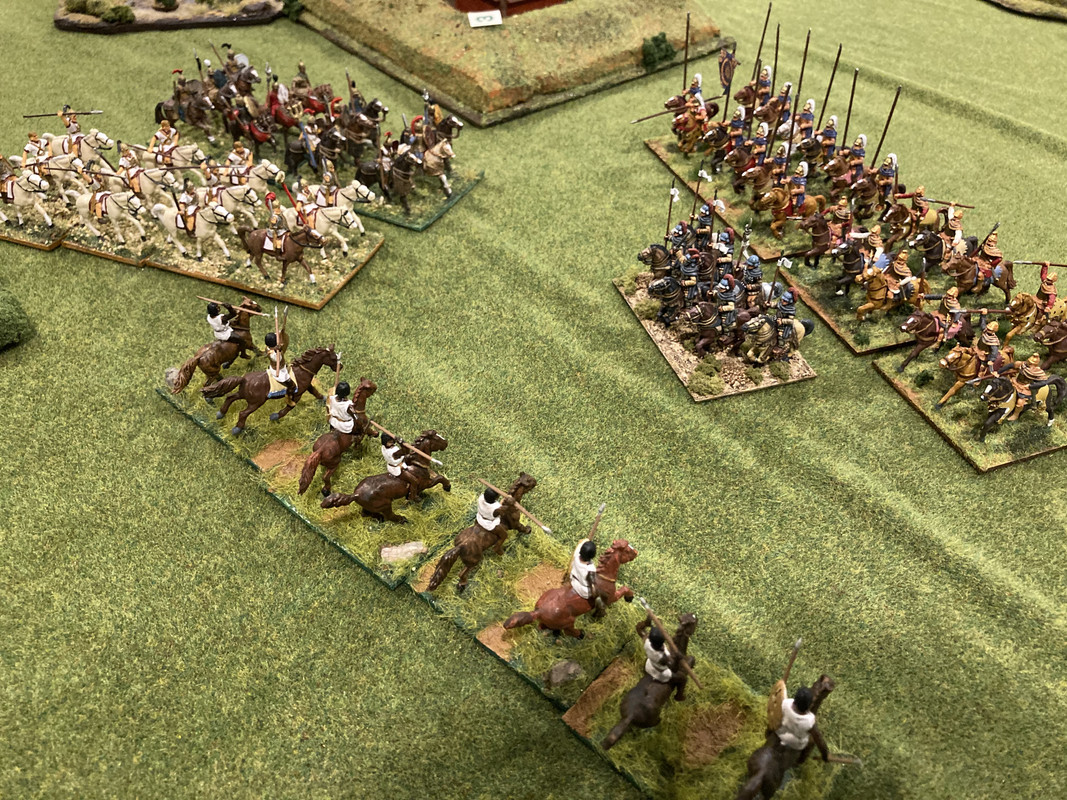 ‌
The mighty Greek phalanx was formidable: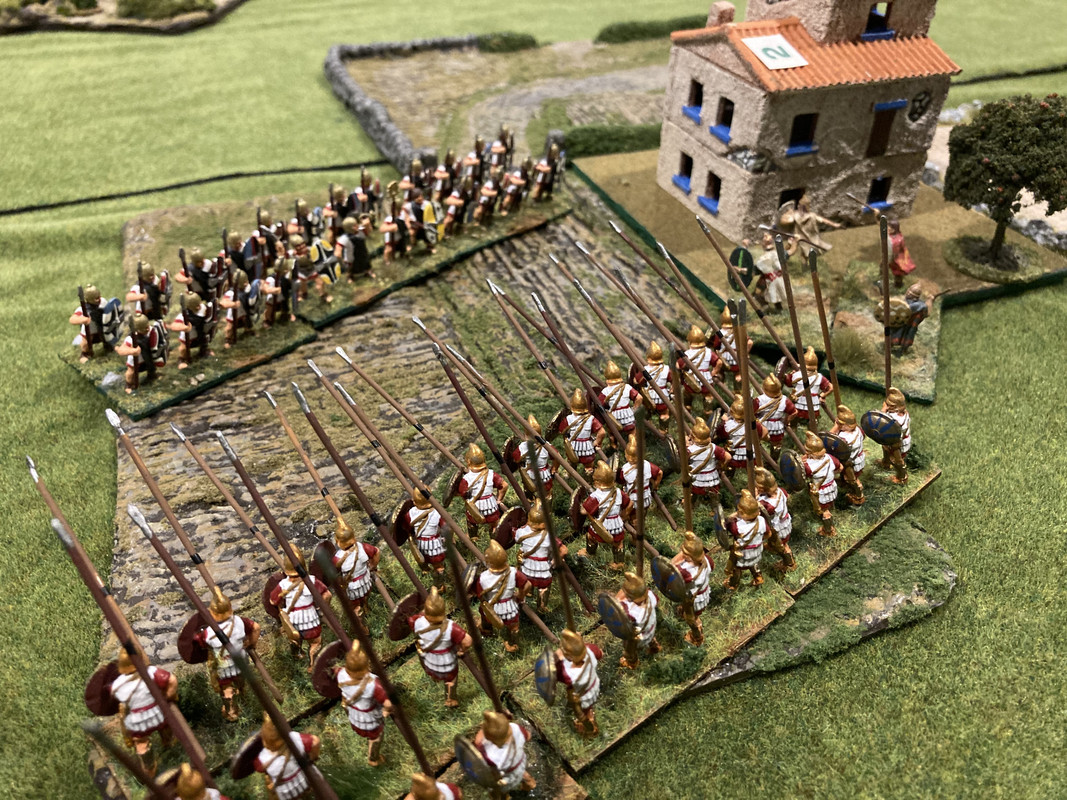 ‌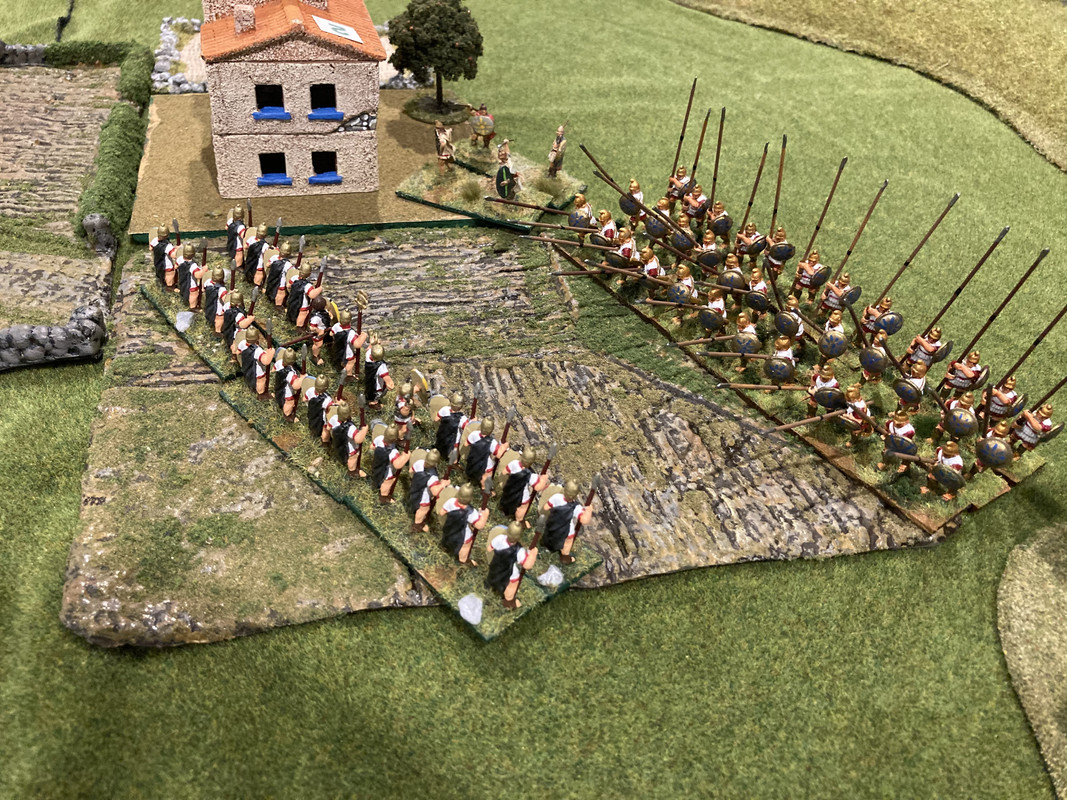 ‌
A highlight was the battle between skirmish units: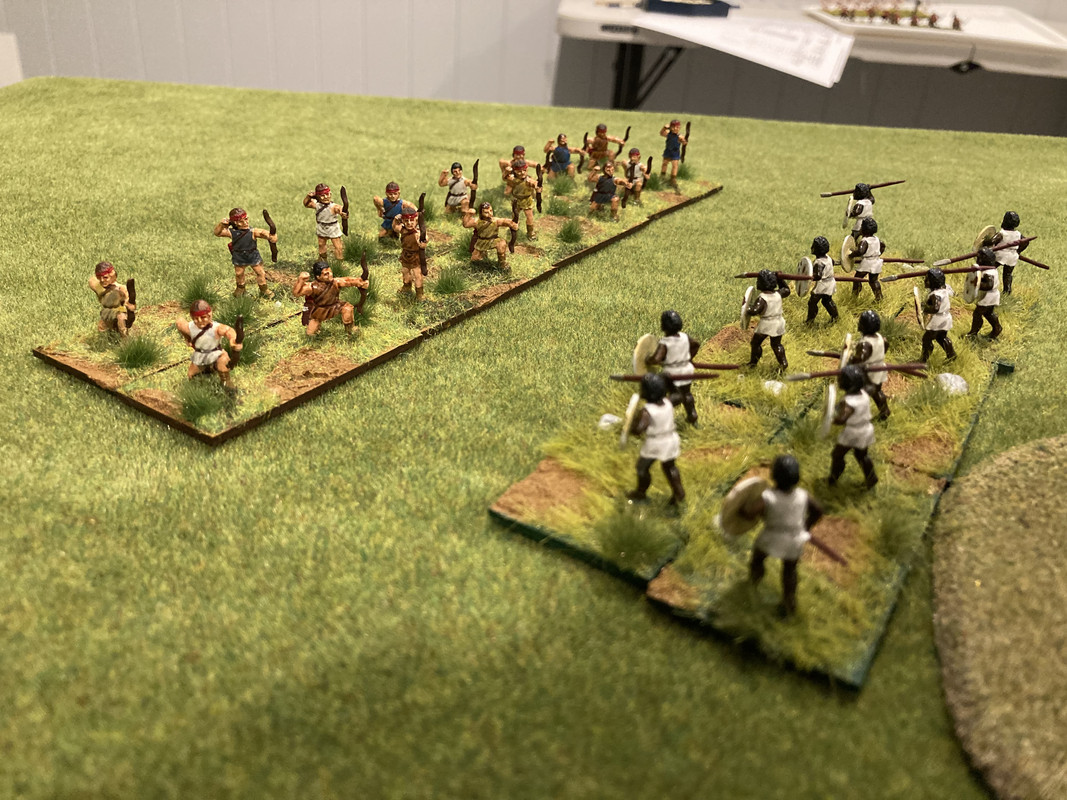 ‌
Anti-elephant artillery (was fairly disappointing):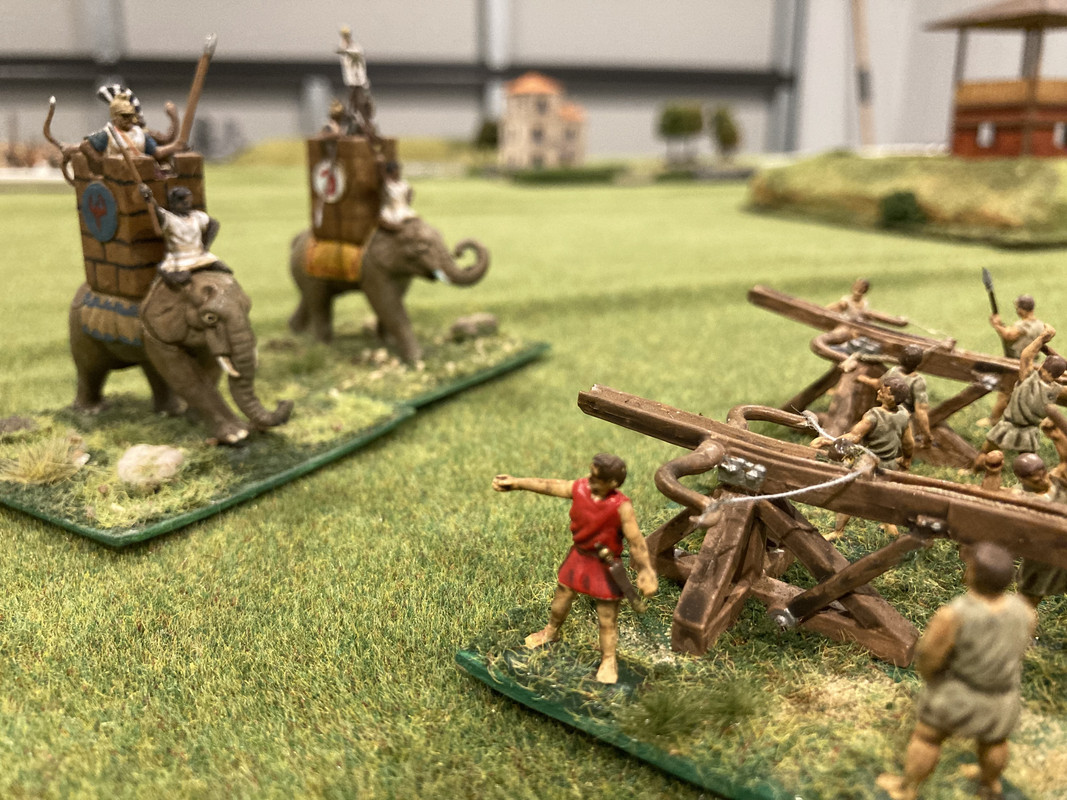 ‌
In the end, after 11 game turns, the Carthaginians took their objectives & broke the phalanx: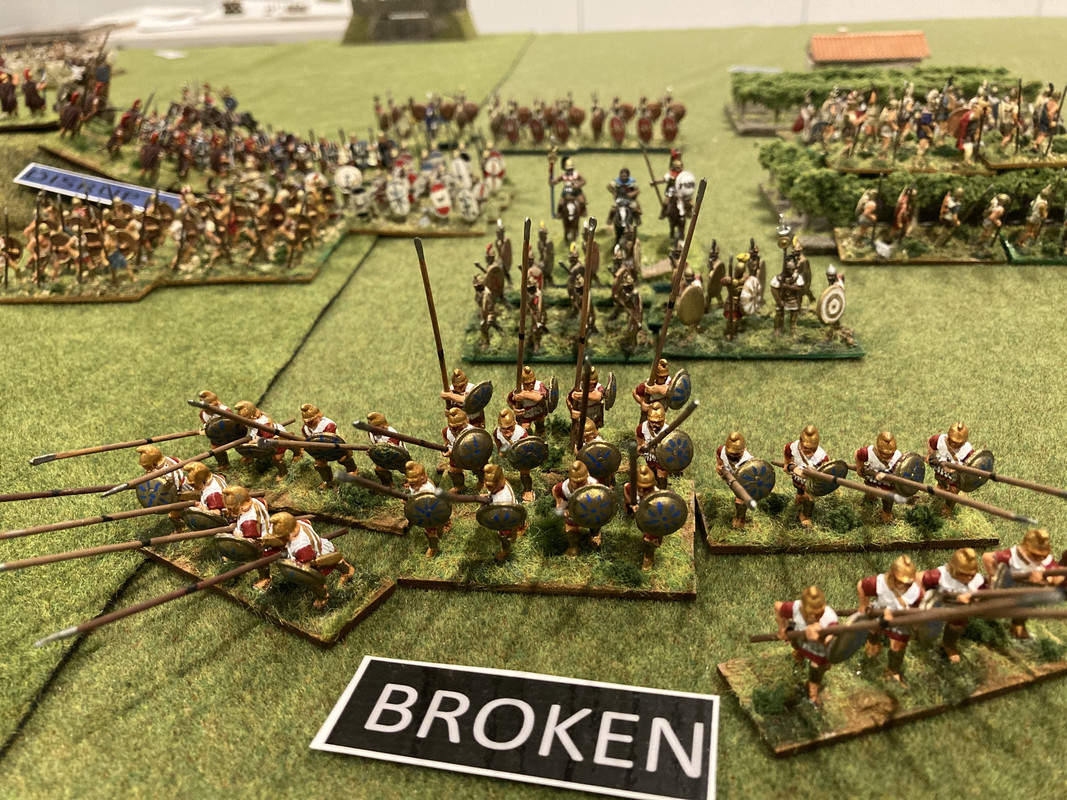 ‌
….next time…..