… at a risky Ice Age trek
"On a day during the late Ice Age, a young adult or teen carrying a toddler hustled across a muddy flat where mammoths and giant sloths roamed. Now, over 10,000 years later, fossilized footprints reveal that possibly perilous journey.
The tracks, found in New Mexico's White Sands National Park, stretch for more than 1.5 kilometers across the plain and back, making them the longest set ever found, researchers report in the Dec. 1 Quaternary Science Reviews.
"The length of the trackway is really exceptional and give us a prolonged window into the behavior of the individuals," says evolutionary biologist Kevin Hatala of Chatham University in Pittsburgh, who was not involved in the research. It evokes a personal and intimate connection with our ancestors, as many people today can relate to the feeling of holding a child in their arms, he says…"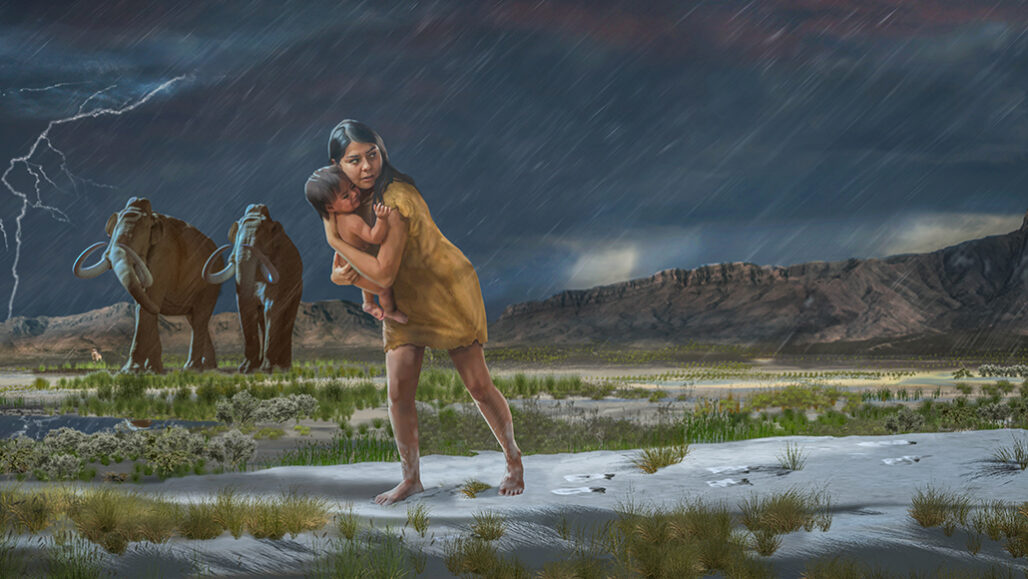 Main page
Amicalemenet
Armand