Hi all,
I thought I'd put up some pictures of my terrain boards starting with a basic one and then the village half-board.
The basic boards are 80cm x 40cm and are made of 12mm MDF cut with remarkable precision by a firm called Debenmo in Germany. I strengthen these on the underside with 20mm aluminium profiles to prevent warping.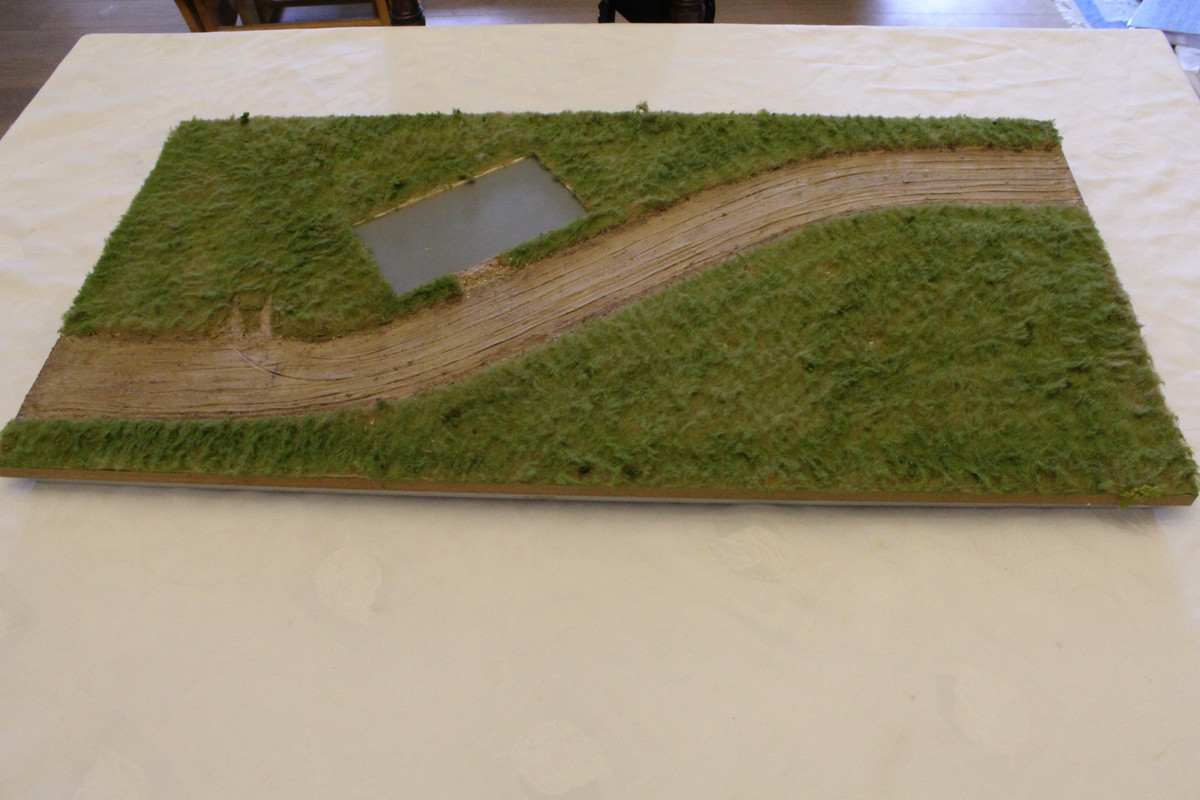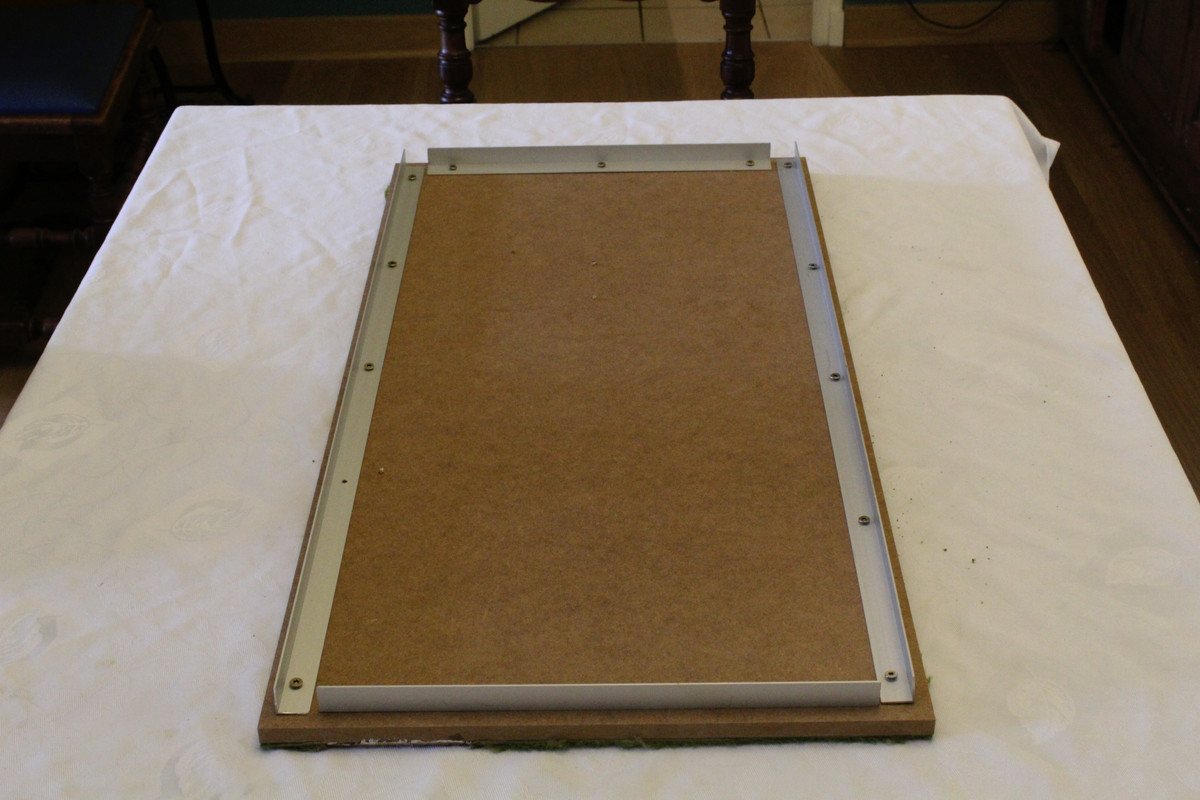 I use teddy bear fur for most of the ground cover, cut with an electric shaver and drybrushed green. The roads are done with Polyfilla/spackle.
I used to use a grass mat with the terrain elements placed on top. This gives a lot of flexibility but all the terrain looks like it's floating on the mat. This is a particular problem with roads and, even more so, rivers. Using terrain boards overcomes this but at the cost of losing flexibility. You also end up with a very "square" looking table where all the elements seem to be at right angles to each other. Overall though I prefer this method. Anyway it's been a lot of work and I'm not going back now.
The village/hamlet terrain board is a half size board 40cm x 40cm.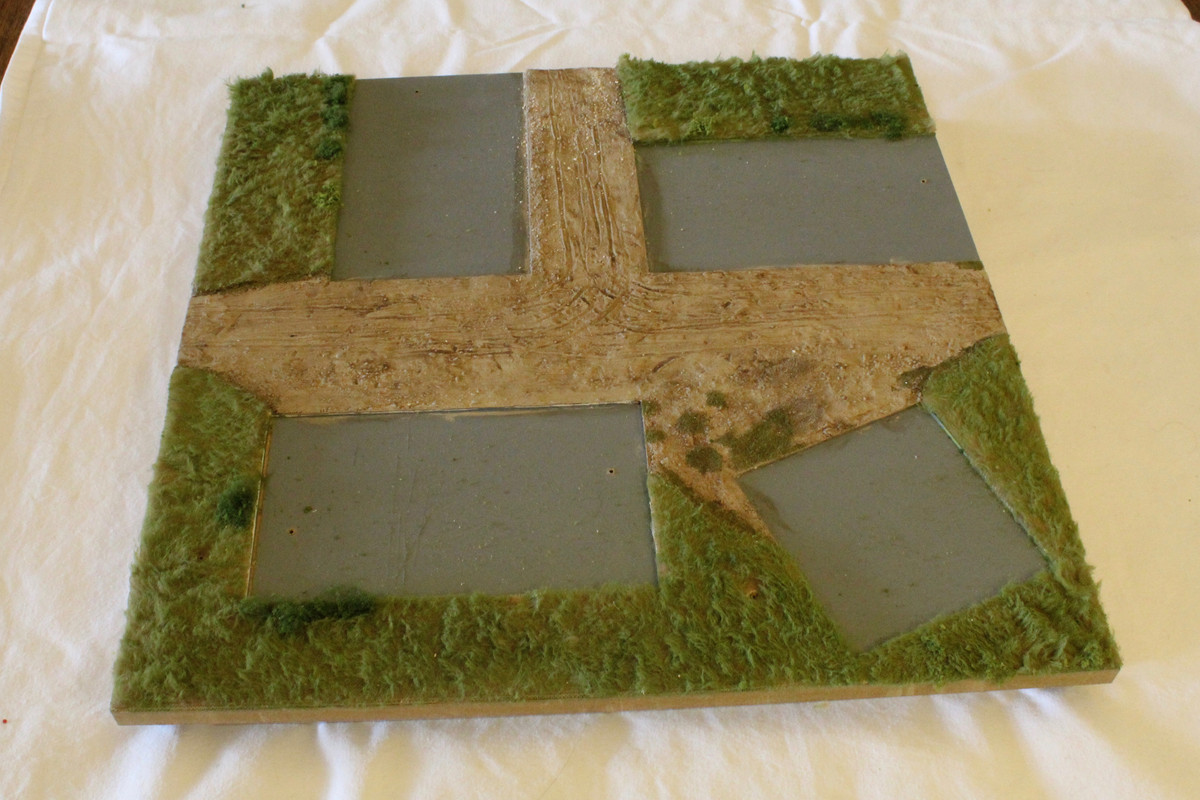 The grey rectangles are generally of a standard size (17cm x 10cm) to take the building bases.
Here with Central European style buildings in 15/18mm.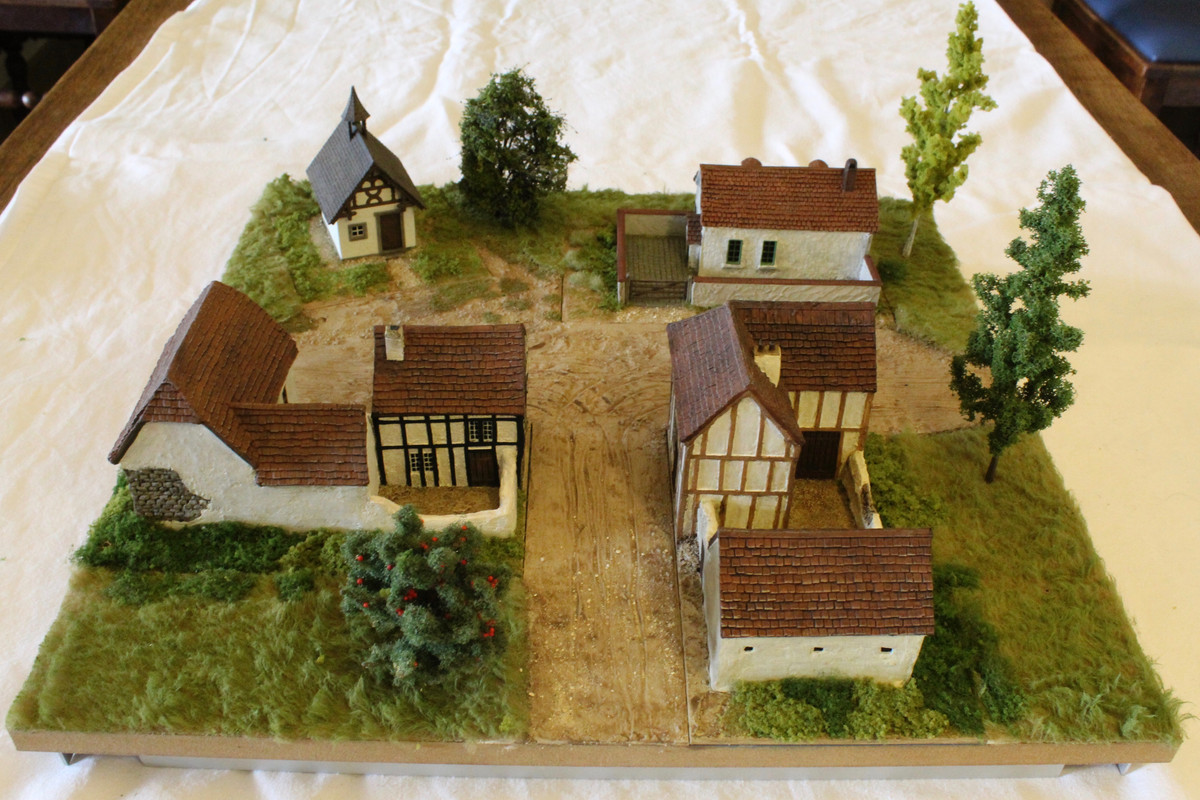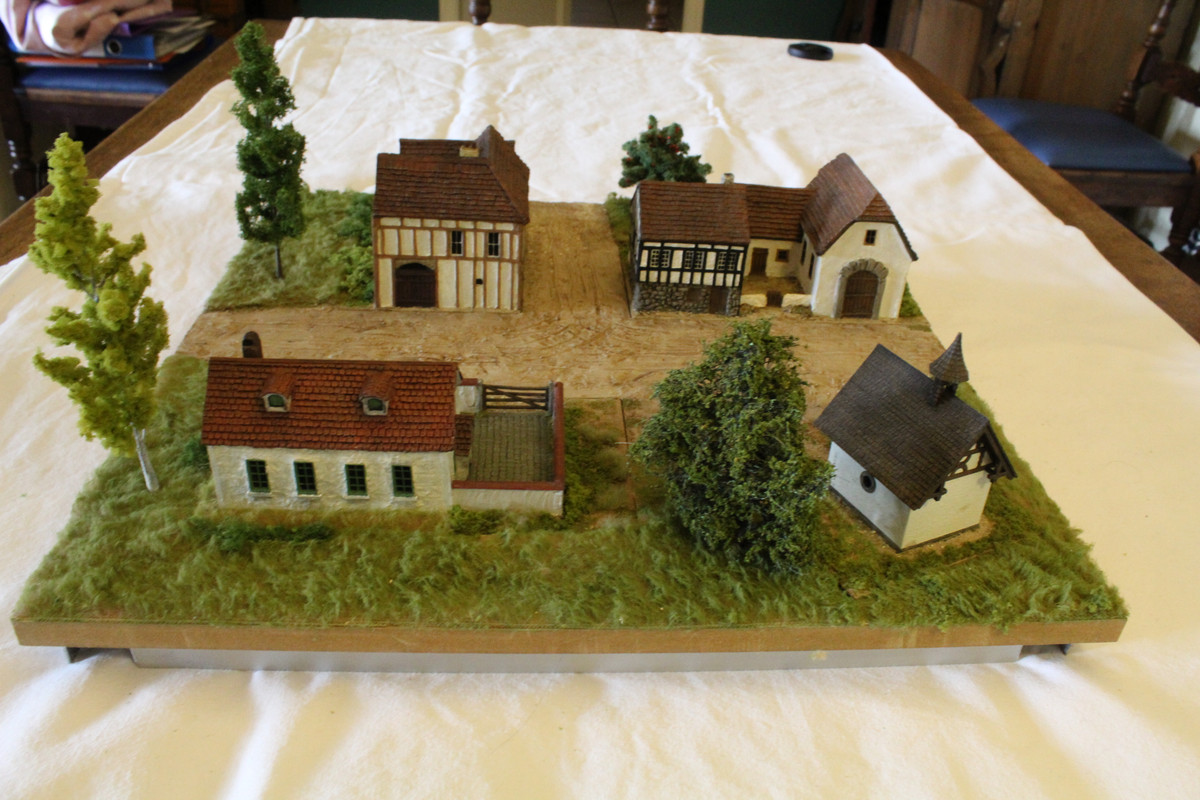 Now with buildings for ACW.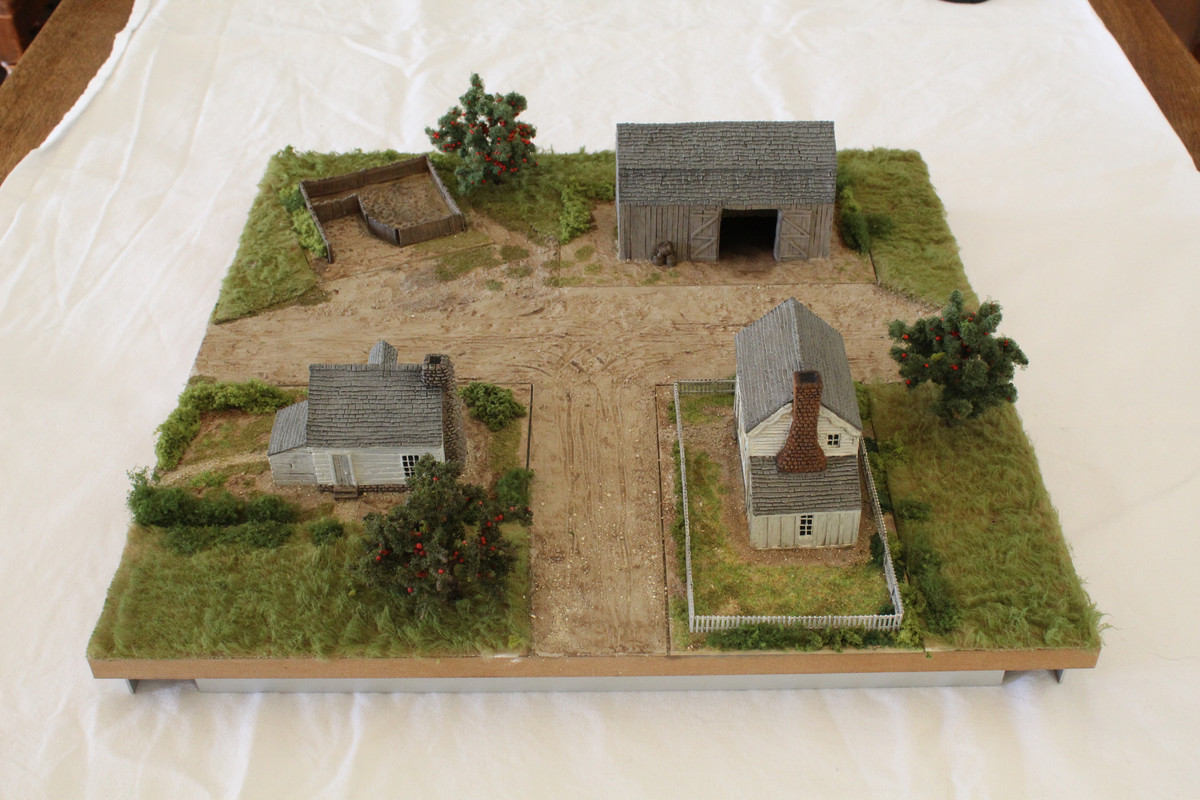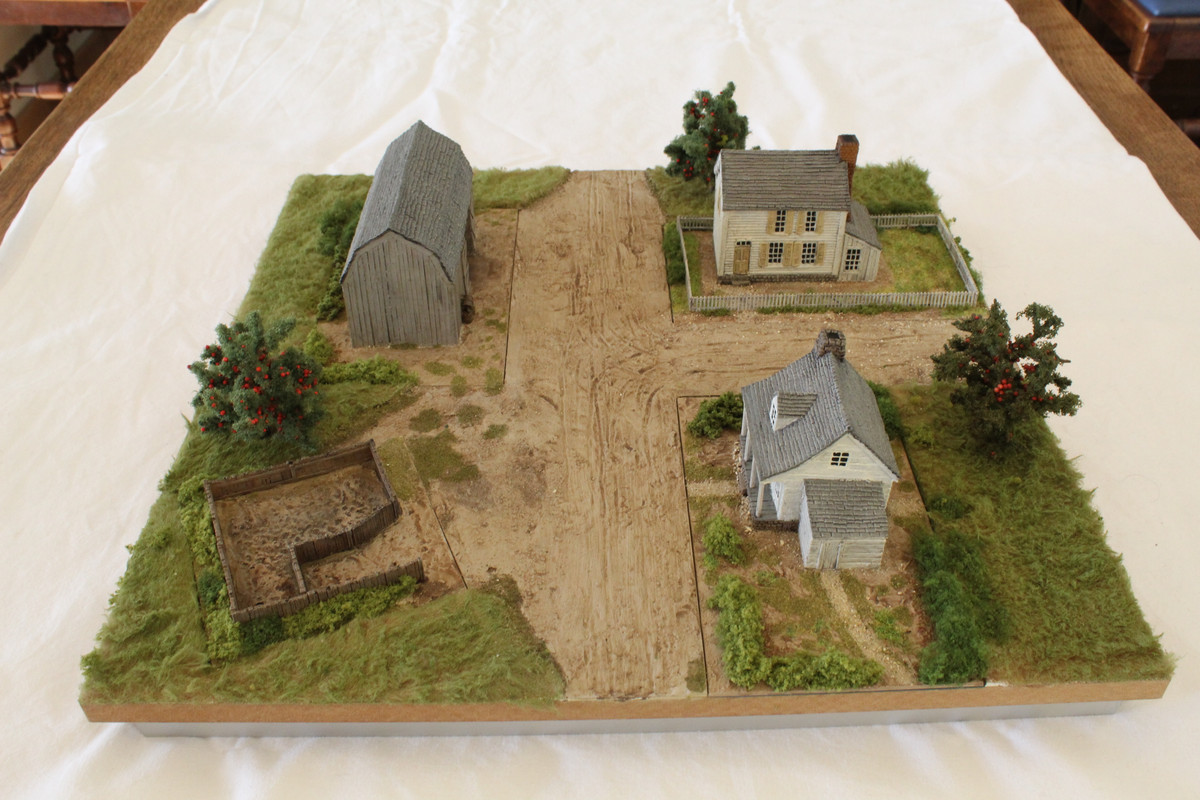 Now Eastern Front, southern Russia or Ukraine, still in 15mm.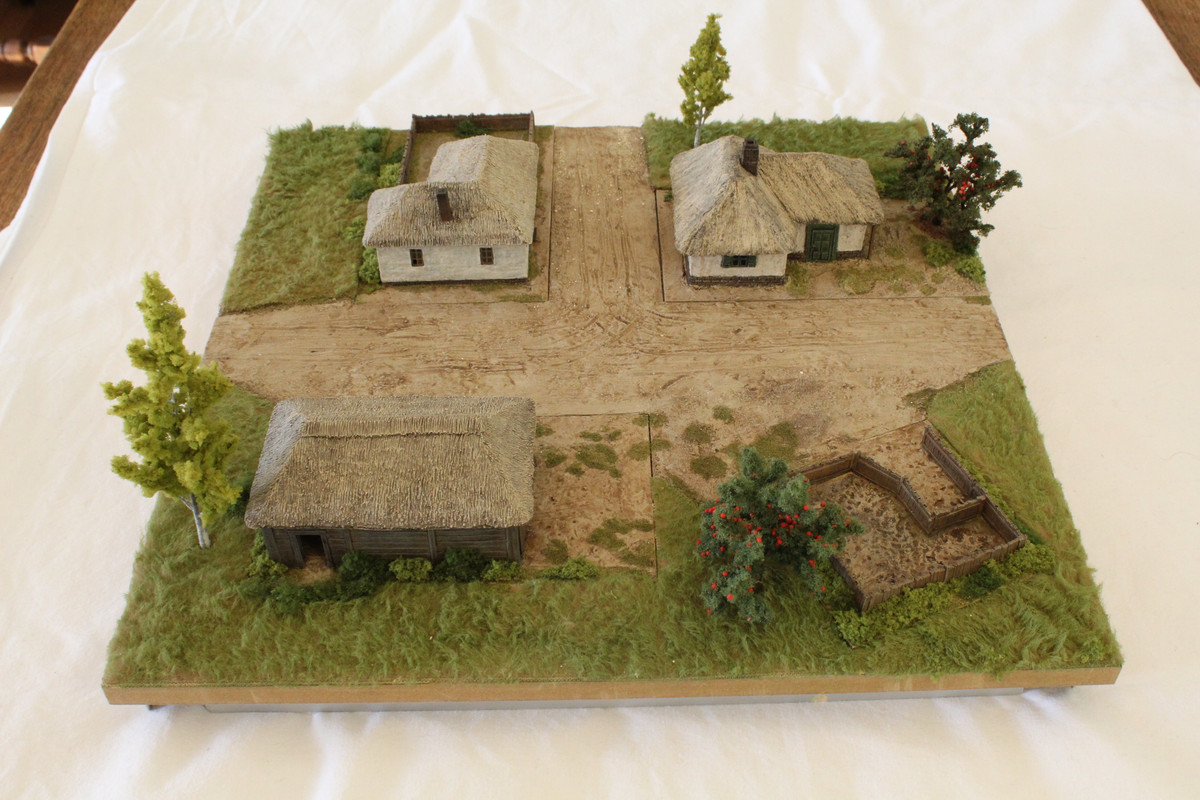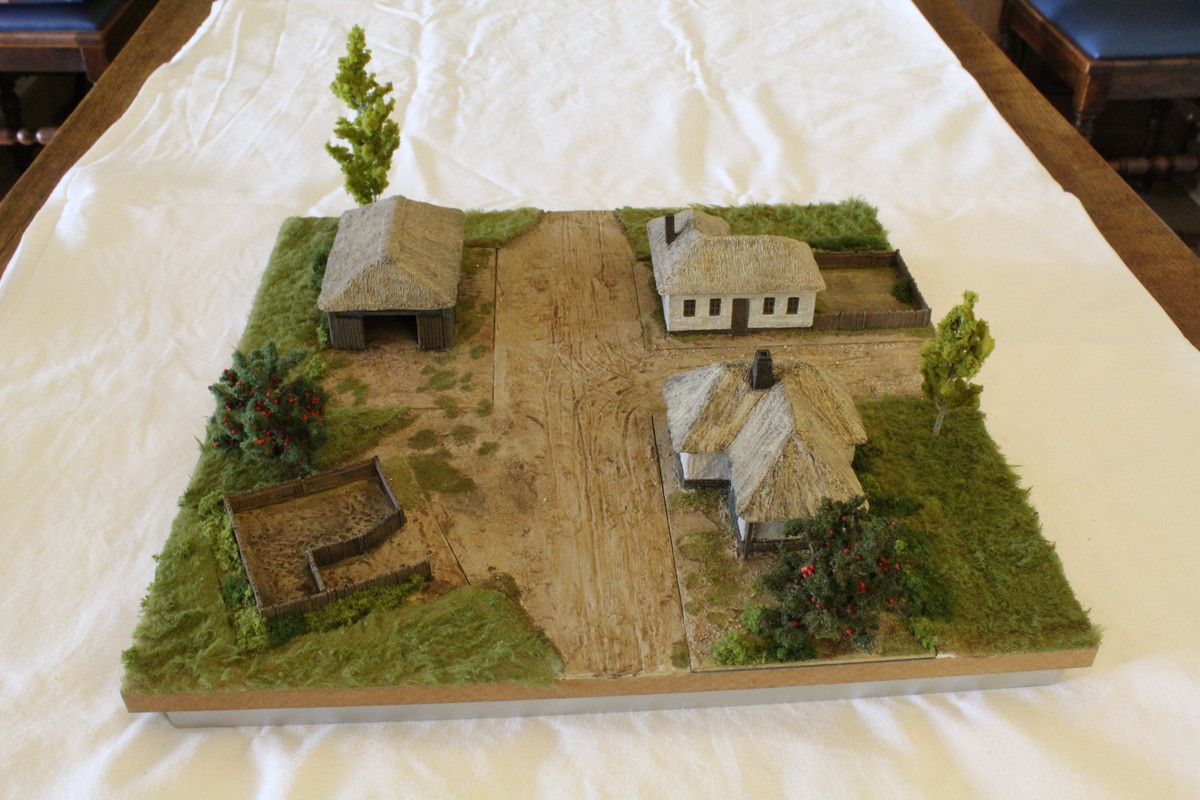 Northern or central Russia.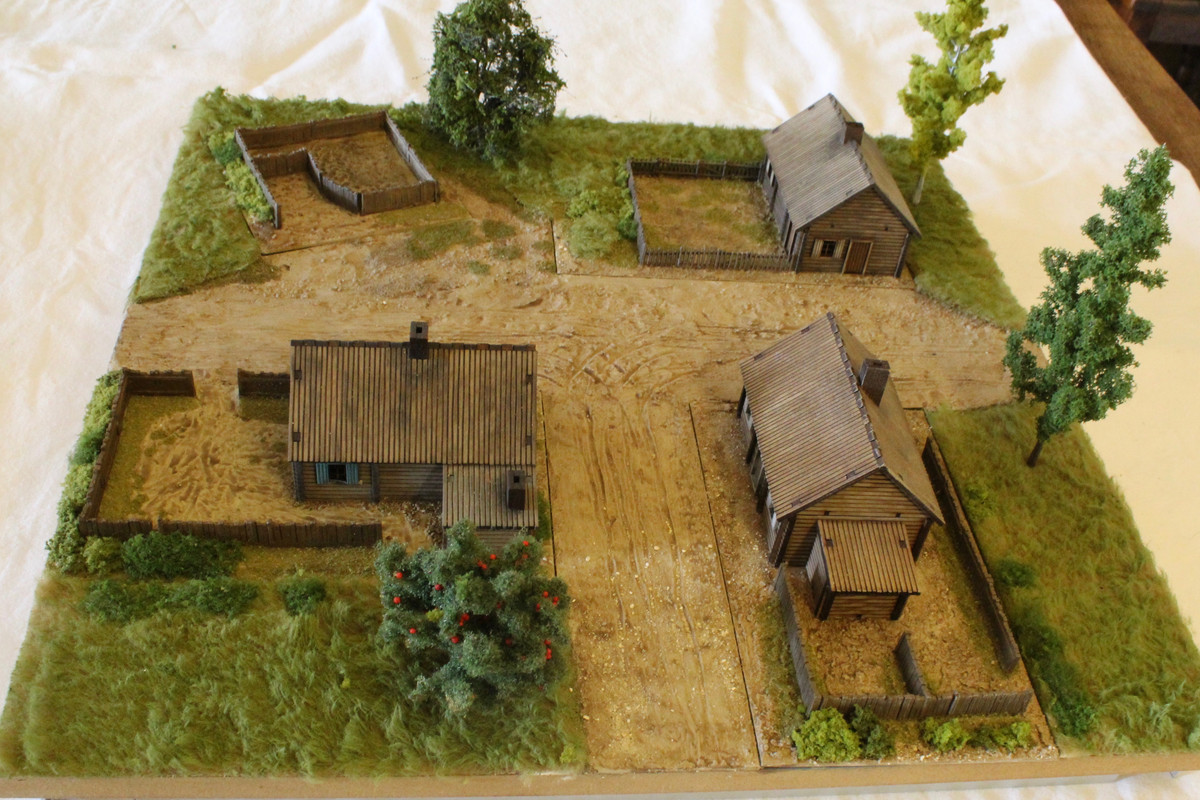 And finally, in 28mm, a generic "barbarian" settlement for Ancients or Dark Ages.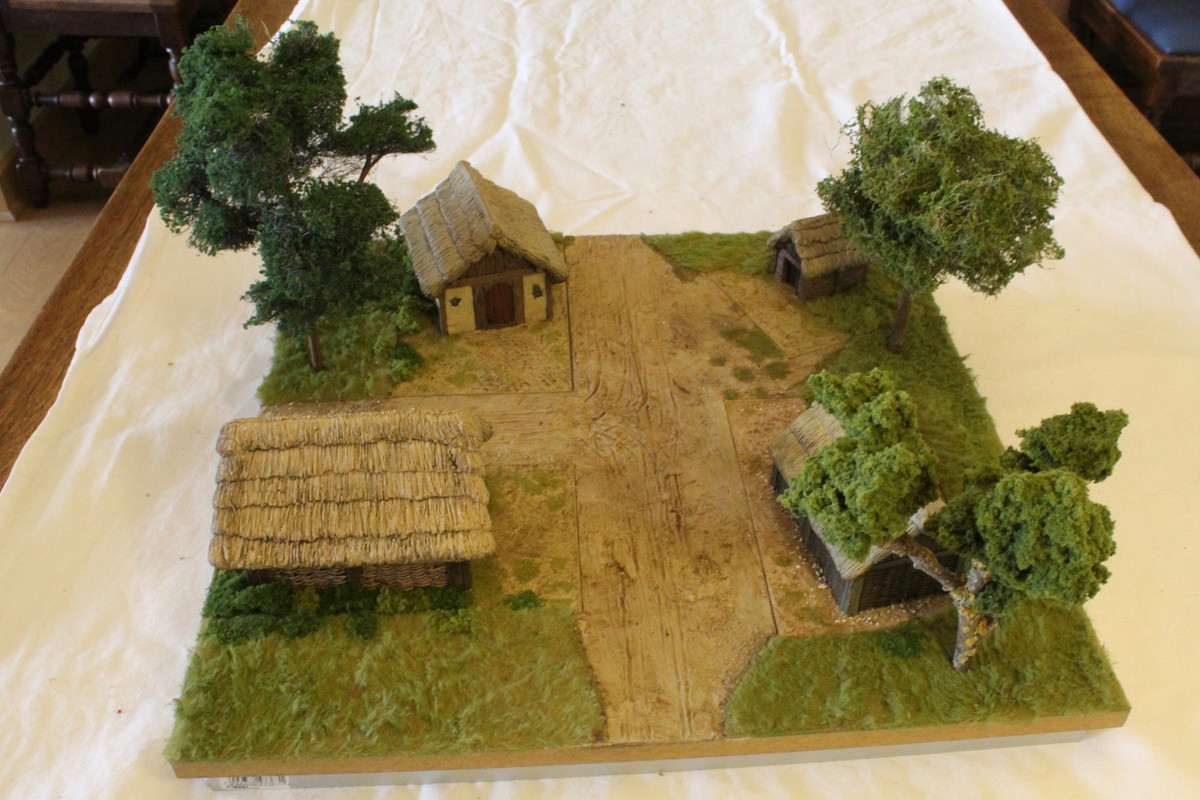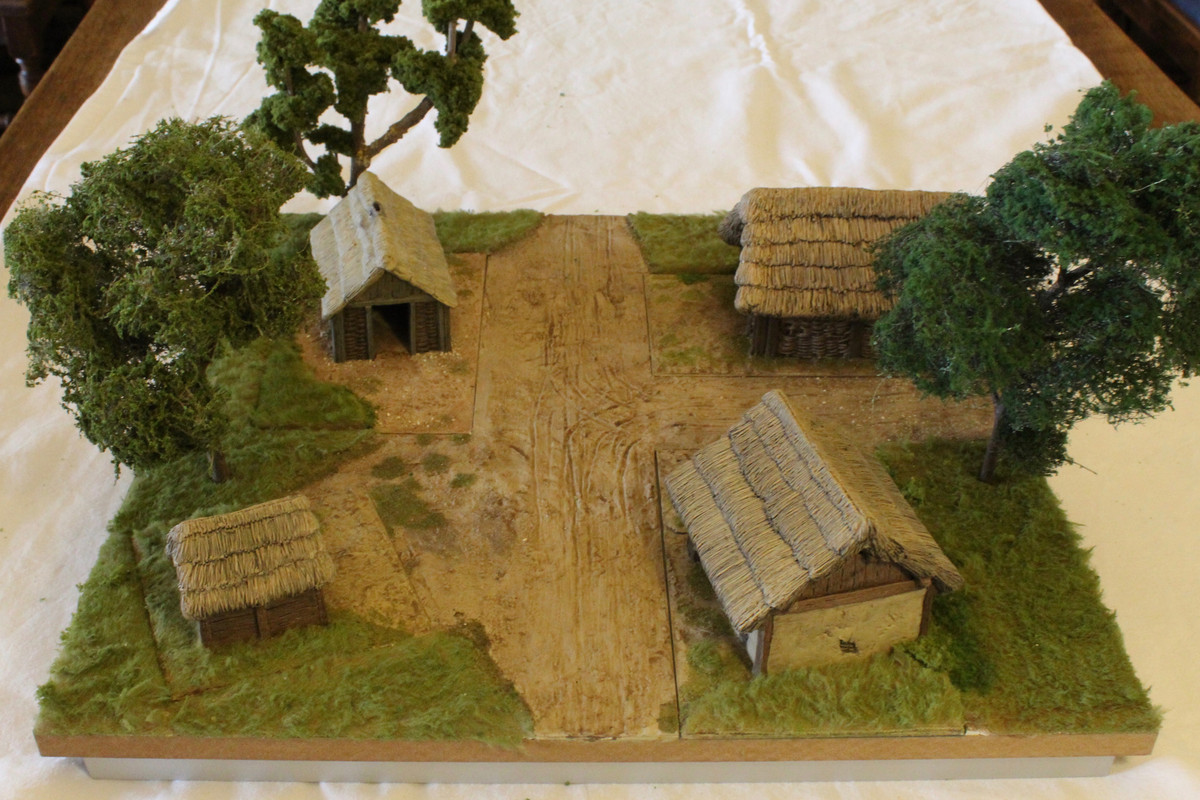 And a couple of photos of full layouts: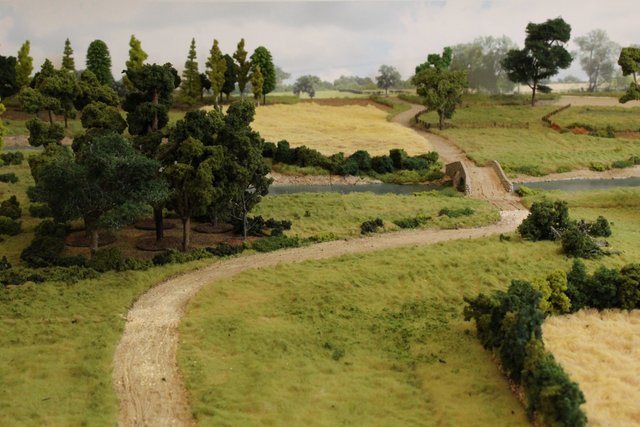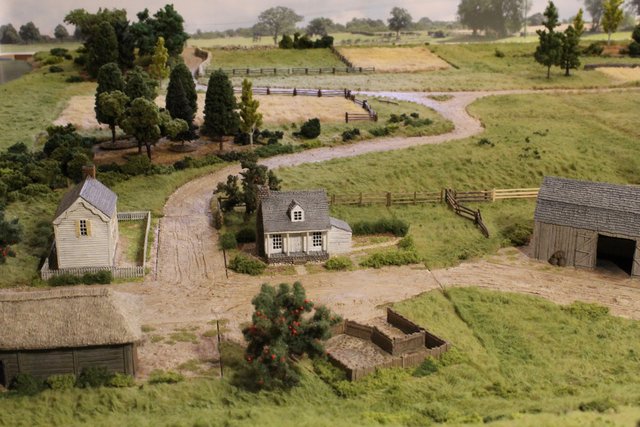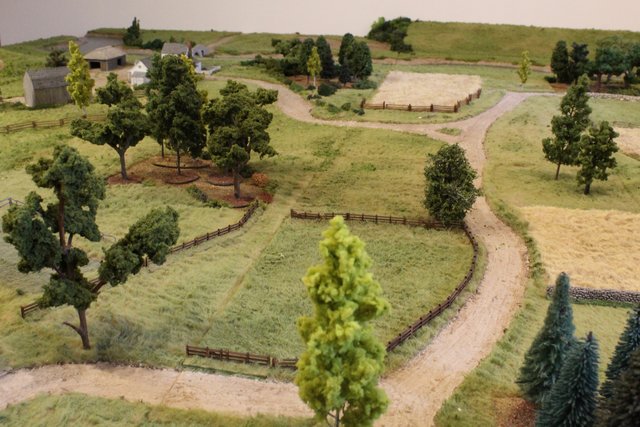 I hope this is of interest.
Cordialement,
Colonel Chabert