Lately, the wargaming has focussed on re-creating historical battles but I felt the need for a change of pace. So a game of "Hidden Objectives".
The premise is simple: the table has 5 central features (hills, villages, local strong points) labelled 1-5. Each player chooses 3 tiles from a double set of numbers ie 2 X 1-5. These are his objectives for the game. They are known only to him, but of course, his opponent may have some of the same objectives.
The game was to feature the ECW English Royalists and their Scots Covenanter opponents.
The table begins bare of troops: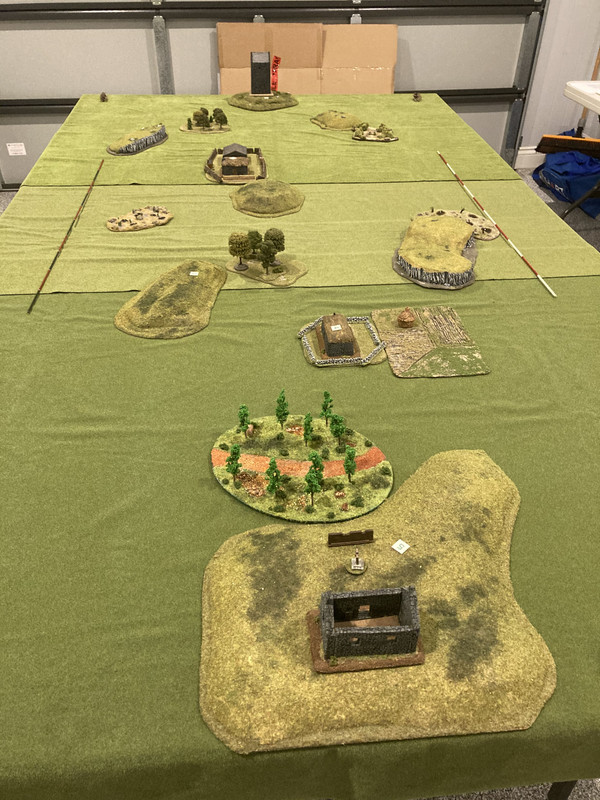 ‌
The two armies waiting for deployment: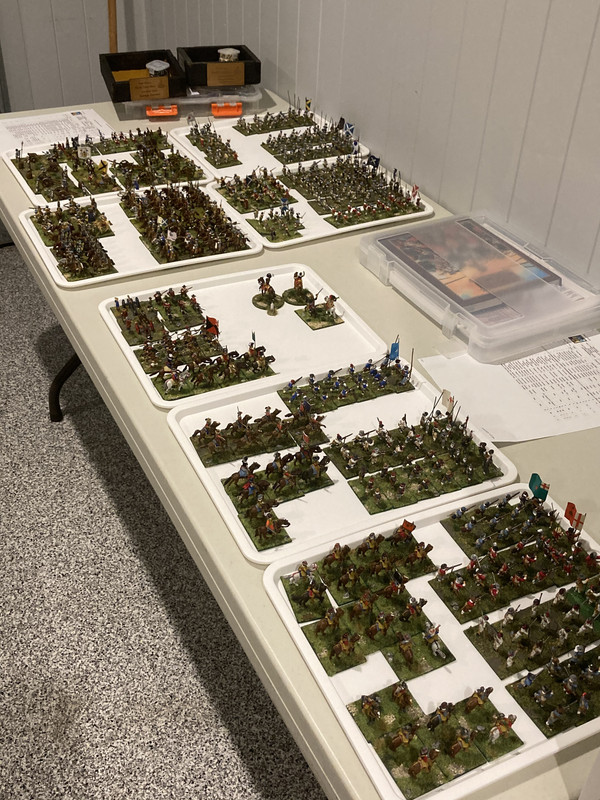 ‌
Ready for battle: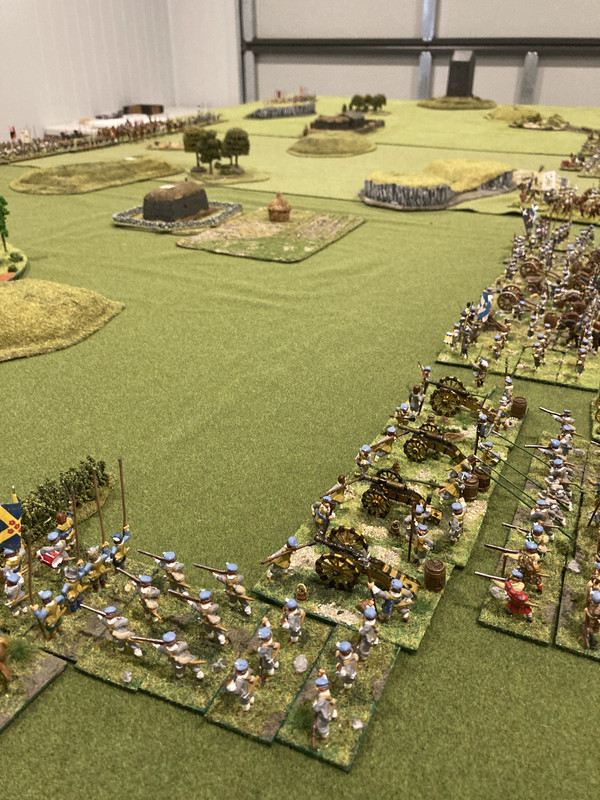 ‌
The English are strong in quality cavalry: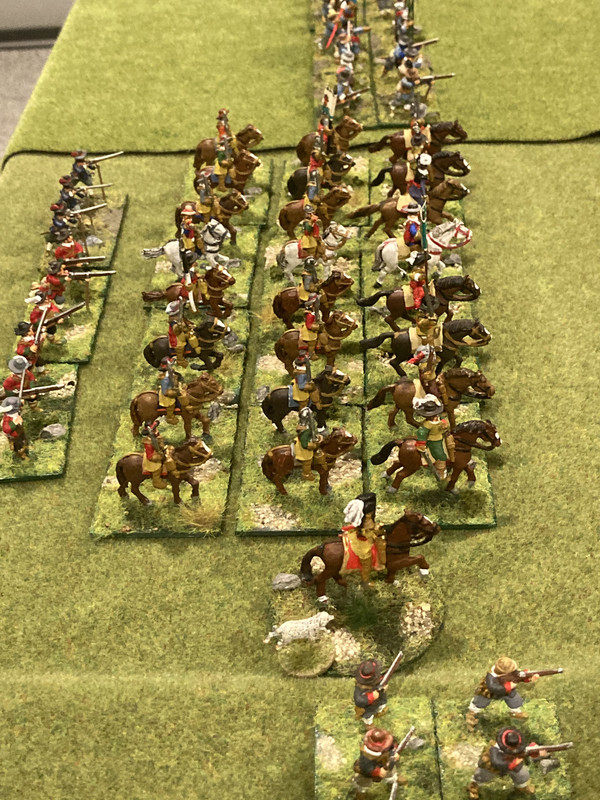 ‌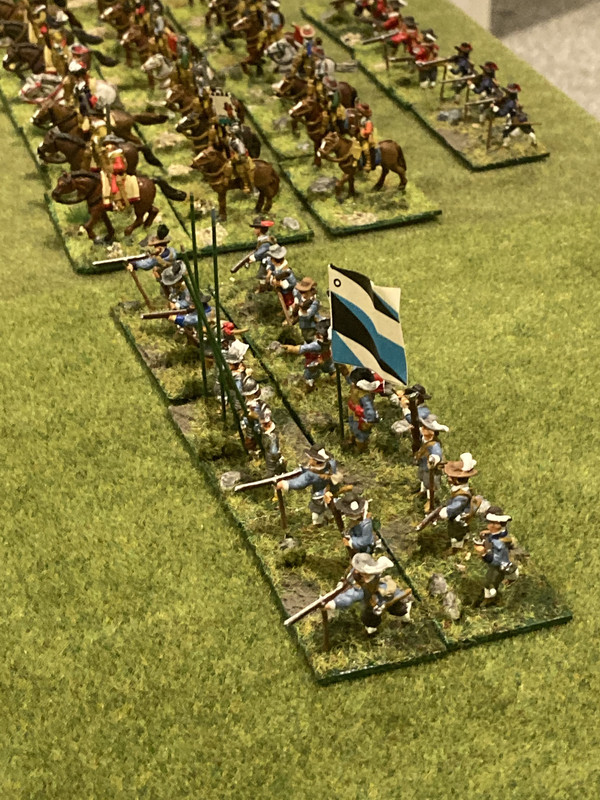 ‌
The Scots have a lot of artillery: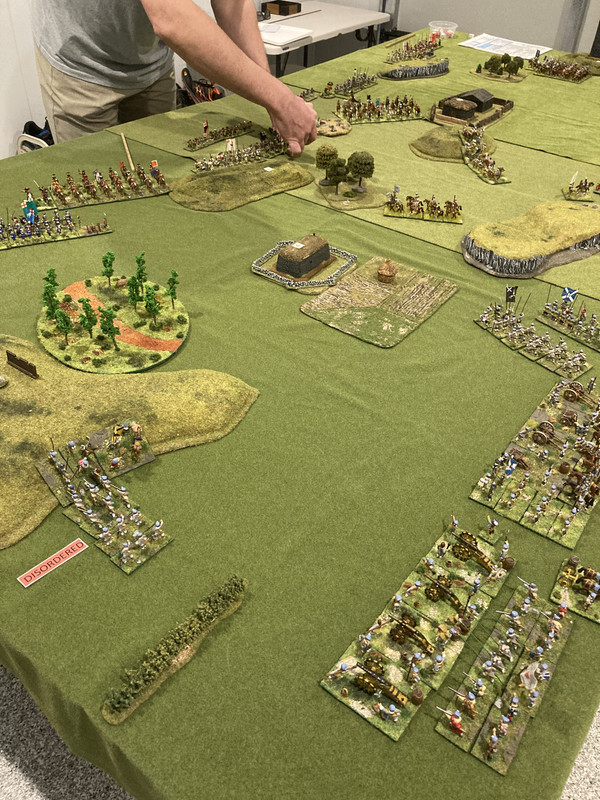 ‌
Poor cavalry: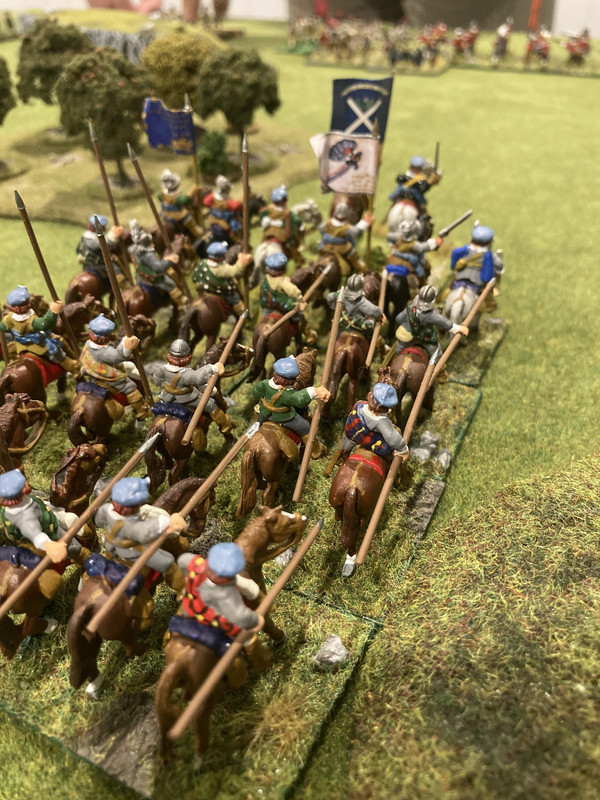 ‌
The Scots send out scouts:
‌
The English seize the villages. Are they Objective?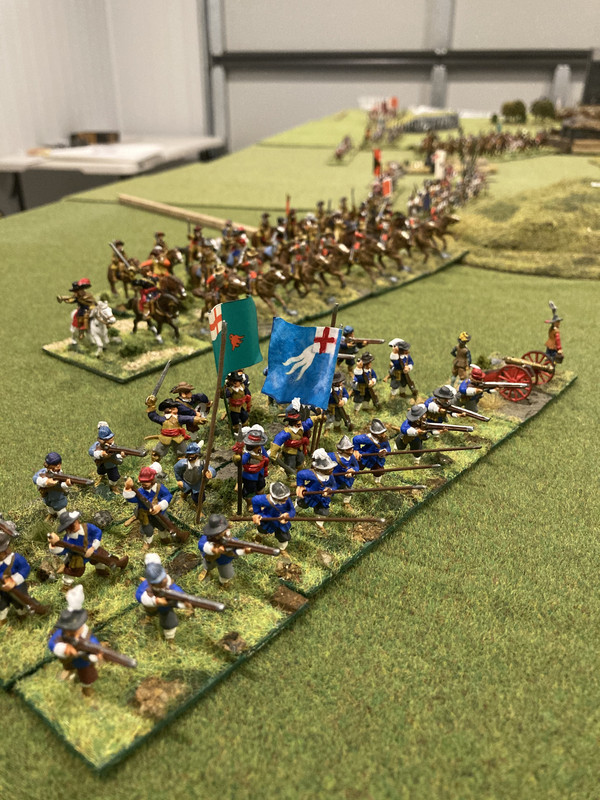 ‌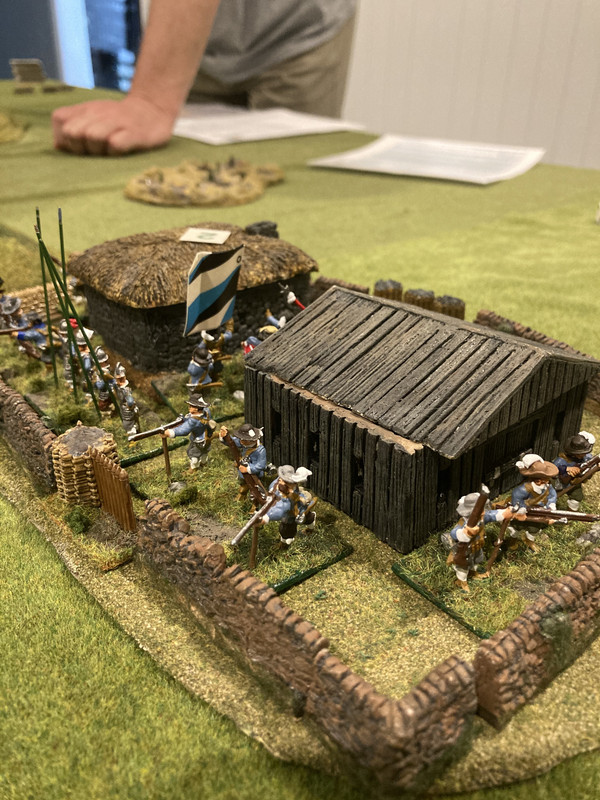 ‌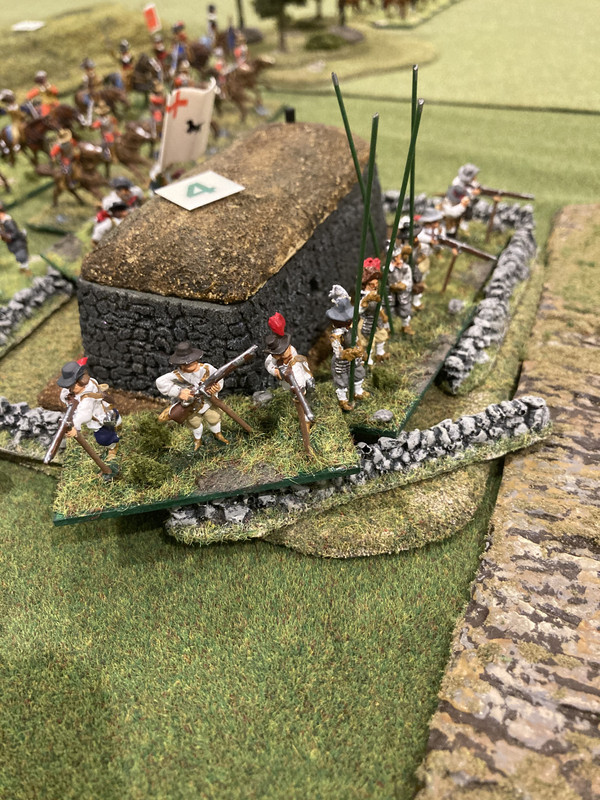 ‌
In the end, the Scots are outmanoeuvred & as night falls, they retreat: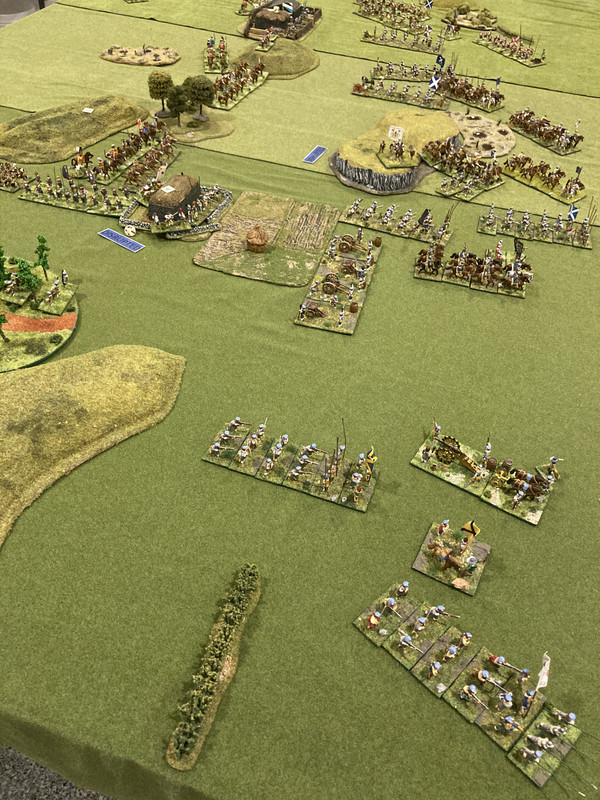 ‌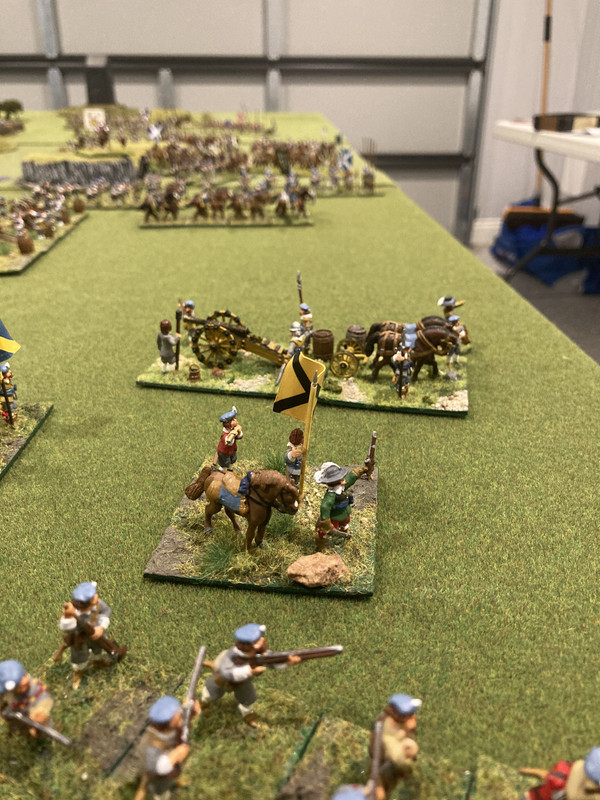 ‌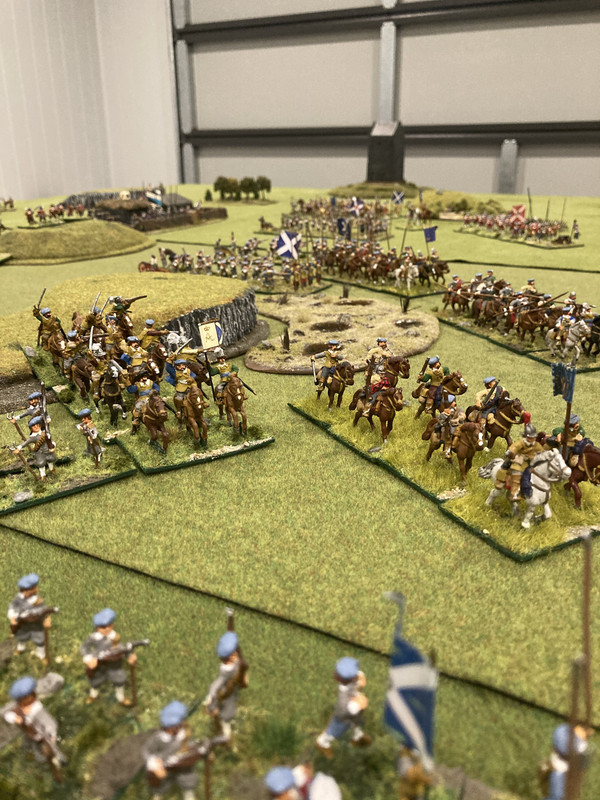 ‌
The game wasn't very bloody but had a definite purpose as part of the sparring for position before a major battle.