I have no data to site,
But I suspect in the "Old West" corrugated metal roofing would be, at first a luxury item, and only be used near rail lines.
First we need to consider what "Old West" means. 1870's to 1920's sounds like a good start. Pressed metal was a common decorative item used inside structures as a show-off luxury. Tin ceilings allowed decorative patterns like plaster but that could withstand the wild weather of the USA.
link
But such items needed to be shipped a long way. Either by rail from the Eastern US or by ship around the tip of Chile to the west coast cities and then in by rail. If you were going to go to that trouble you got copper or soldered tin roofing custom fit to your roof.

Commonly this standing seam style: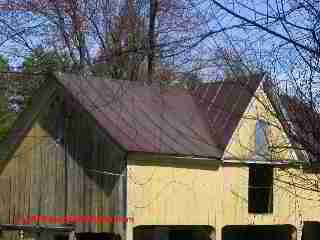 Near the end of the West, 1910-Dust Bowl, corrugated metal was brought in at huge amounts for agricultural buildings:

Used to stabilize the siding and roofs made of more locally sources materials. I think corrugated metal was always viewed as a low class covering in the USA, so only poor housing would tend to use it.