…outside Africa have been found
"People hunted with bows and arrows in a rainforest on a South Asian island starting around 48,000 years ago, a new study suggests.
Small bone artifacts with sharpened tips unearthed in a Sri Lankan cave represent the earliest evidence of bow-and-arrow use outside Africa, says a team led by archaeologist Michelle Langley of Griffith University in Brisbane, Australia.
Microscopic analyses of 130 of those bone points revealed surface cracks and other damage caused by high-speed impacts, likely because these artifacts were used as arrowheads, Langley and her colleagues conclude June 12 in Science Advances. Notches and wear at the bottom of the bone points indicate that they were attached to thin shafts. But the finds, from sediment in Fa-Hien Lena cave dating to between 48,000 and 34,000 years ago, are too short and heavy to have served as tips of blowgun darts, the investigators contend. Bow-and-arrow hunting at the Sri Lankan site likely focused on monkeys and smaller animals, such as squirrels, Langley says. Remains of these creatures were found in the same sediment as the bone points…"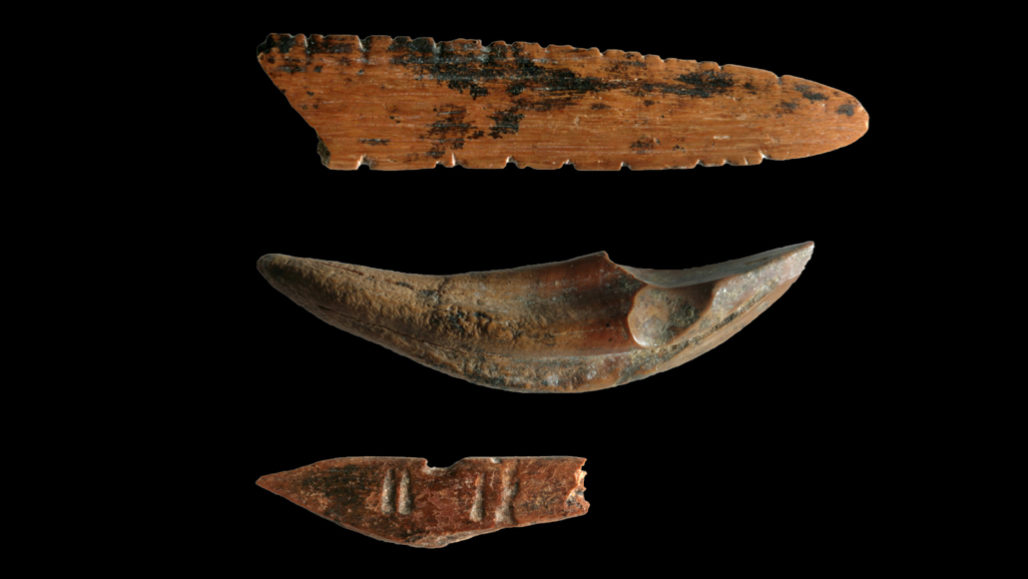 Main page
link

Amicalement
Armand