Clearly the most forgotten battle of the AZW was the clash between the Zulus & the British at O'Malley's Drift on the 3rd of July, 1879. The final battle of the Zulu Wars, Ulundi, fought the next day has tended to overshadow this desperate fight.
To re-create the battle, using a modified form of Steve Burt's Zulu War Rules, I set up the table to show the temporary encampment of the 3 companies of the 24th regiment, a troop of NMP, an RA field piece and divers other British soldiery.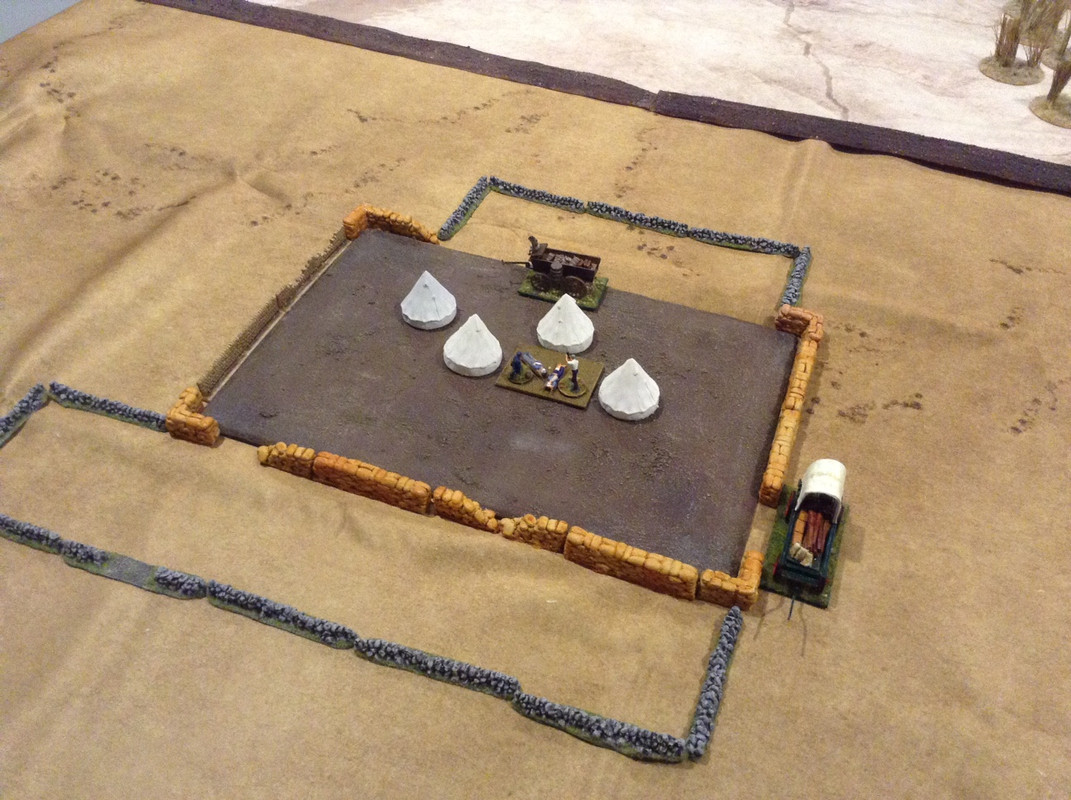 ‌
Shows the encampment & the field hospital before the main force's arrival.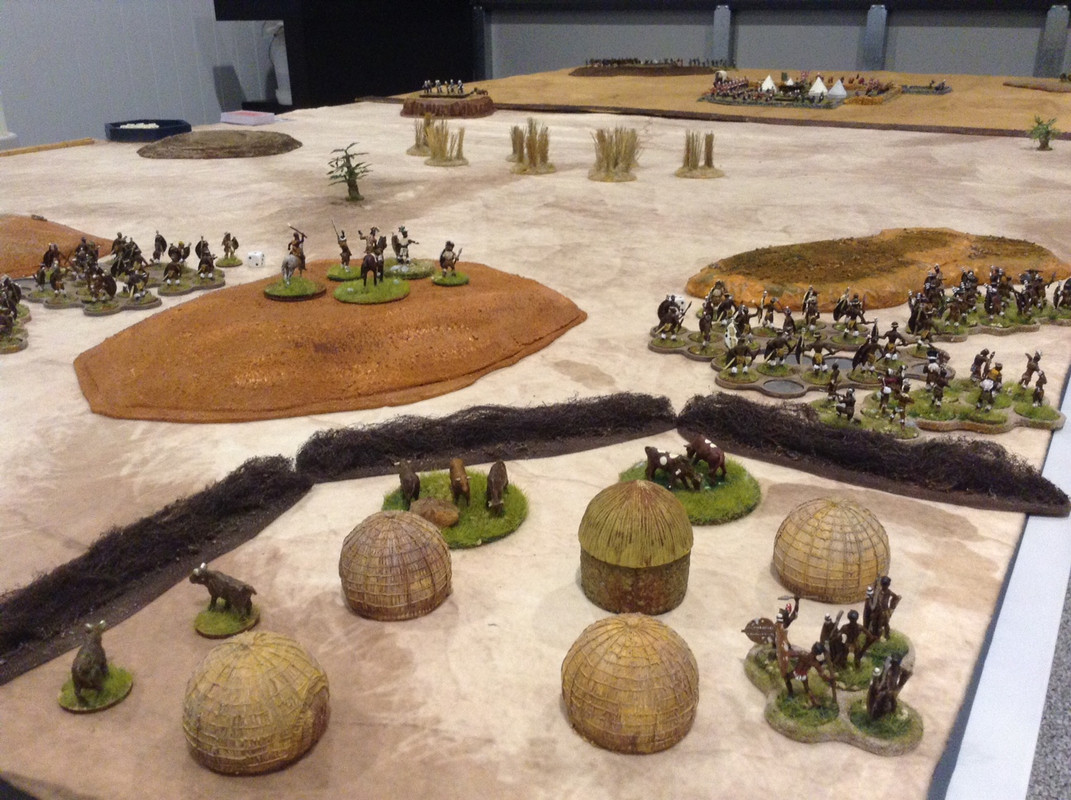 ‌
The Zulus were placed on 4 entry points in roughly equal numbers. To begin, a black playing card determined whether they'd move or, on 5-6, if a rifle-armed force could additionally deploy.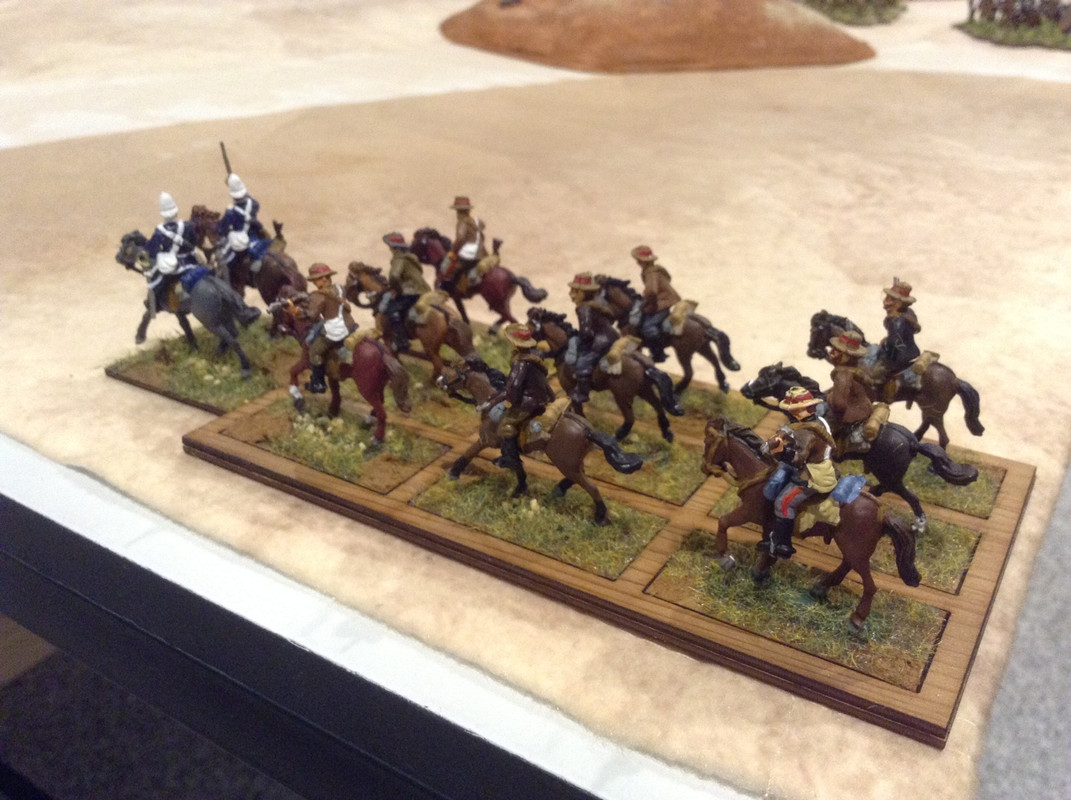 ‌
A relief force would enter at the far North corner. This represents its head but you could simply use a marker as the Zulus will not attack the force. Upon turning an Ace of Hearts, the entire Relief column is deployed. On a second appearance of the Ace, the British are relieved & the game ends.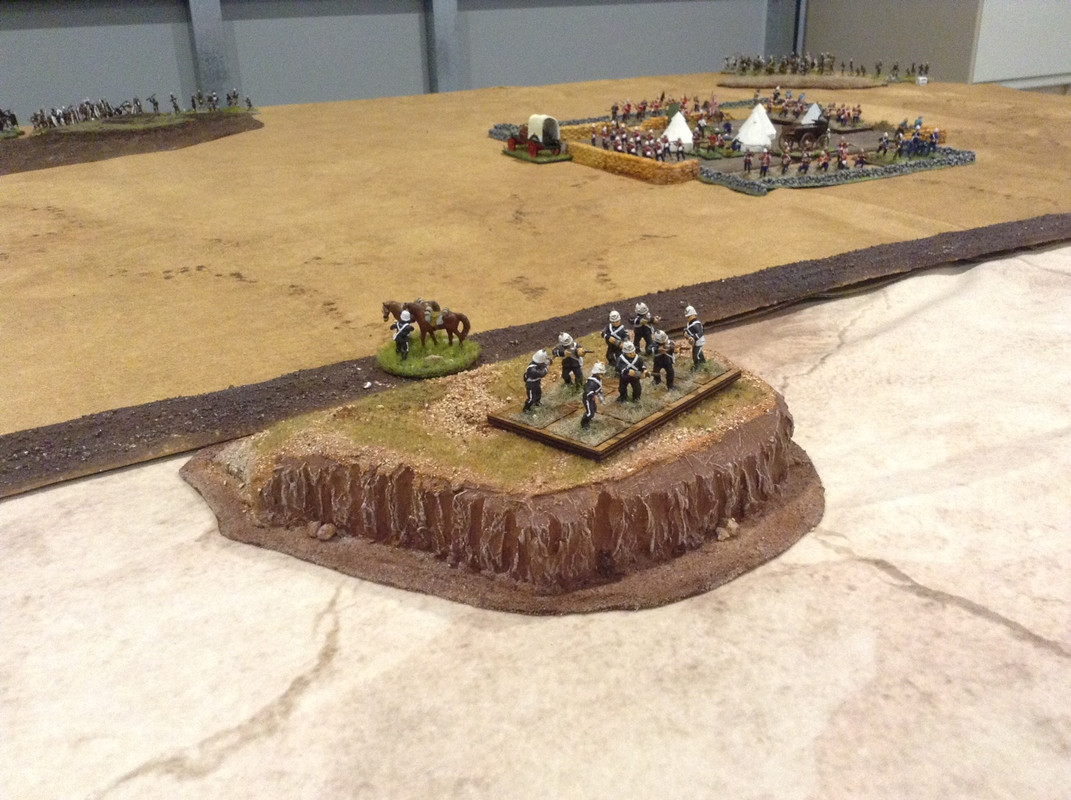 ‌
In what turned out to be a significant tactic, the NMP were dismounted & deployed on a bluff to the NE of the encampment.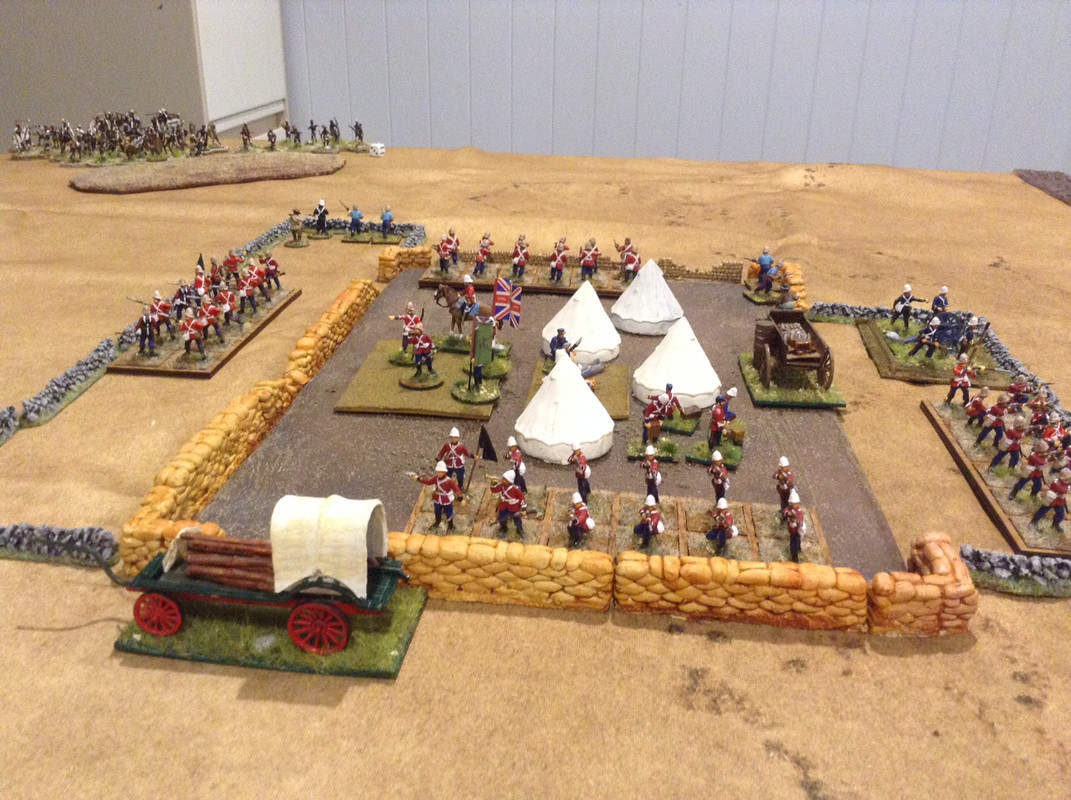 ‌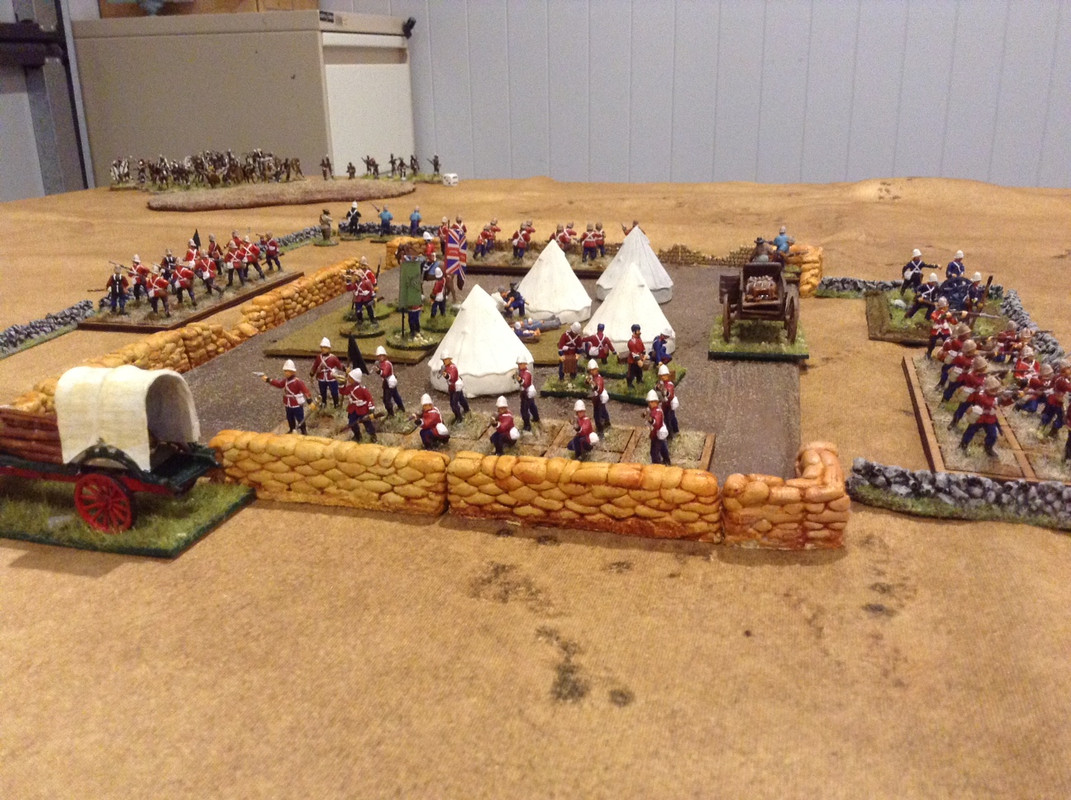 ‌
Waiting for the chanting to cease & the Zulus to attack.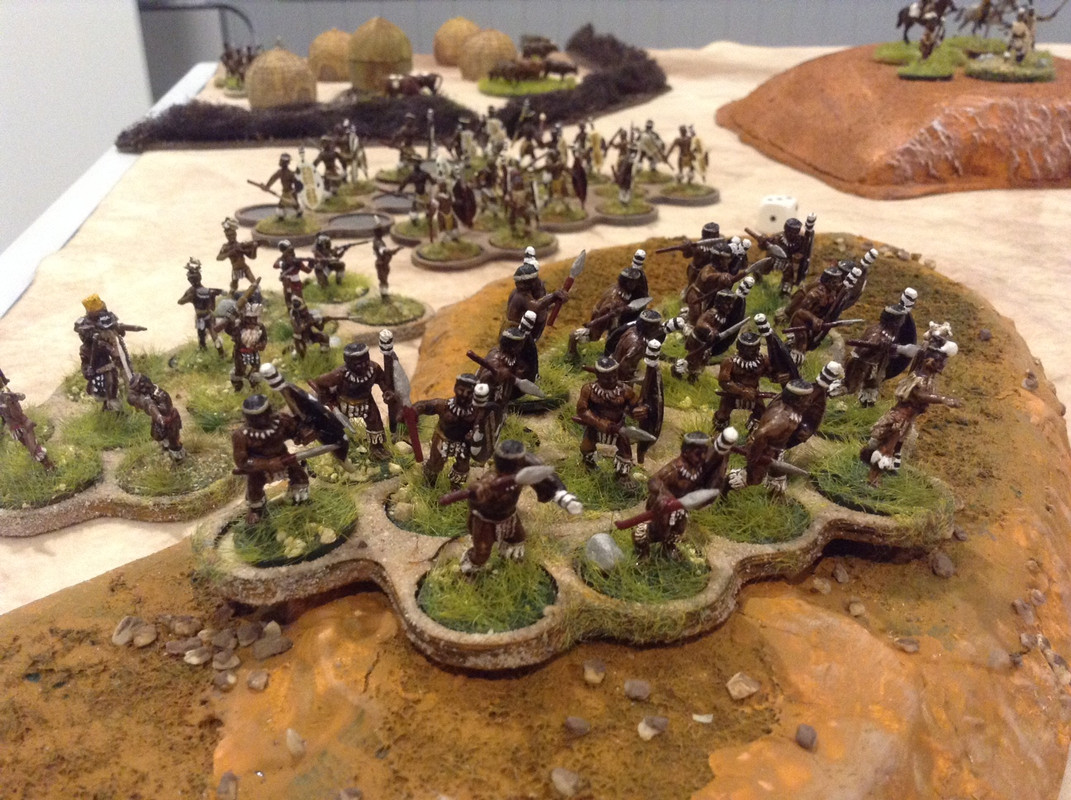 ‌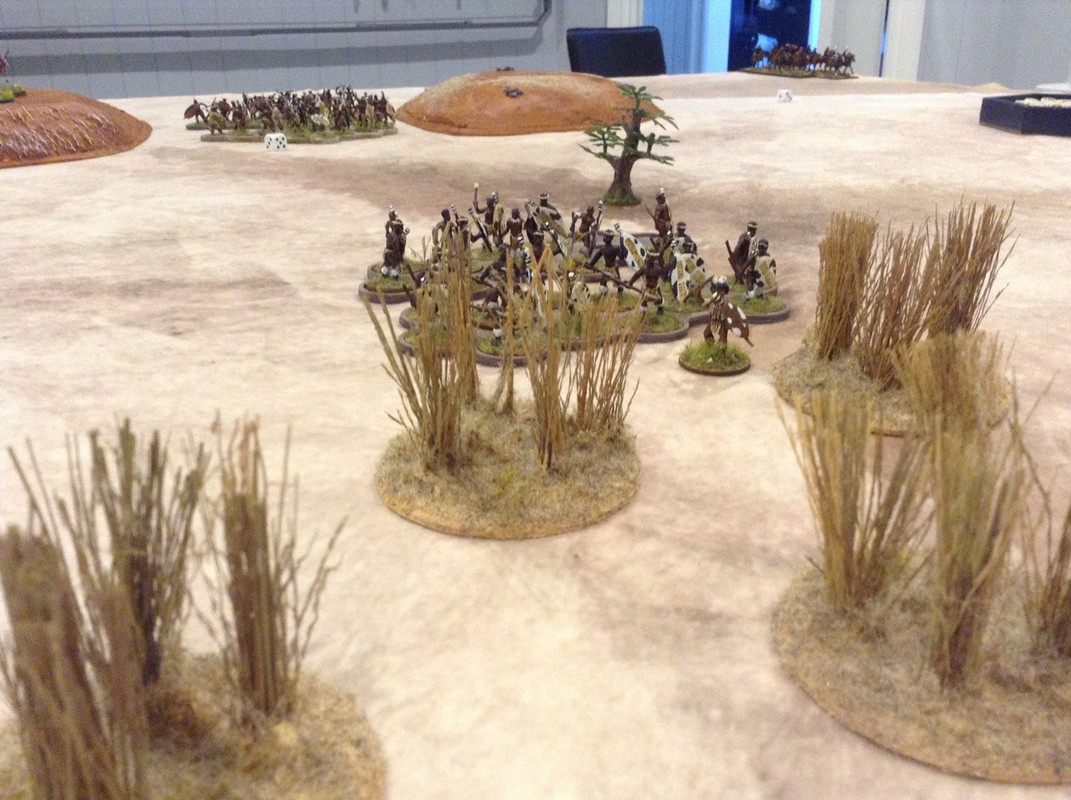 ‌
The Zulus mass. Under the rules, each force has a commanding Induna. His presence determines whether a charge can close and aids in the morale rolls that follow casualties.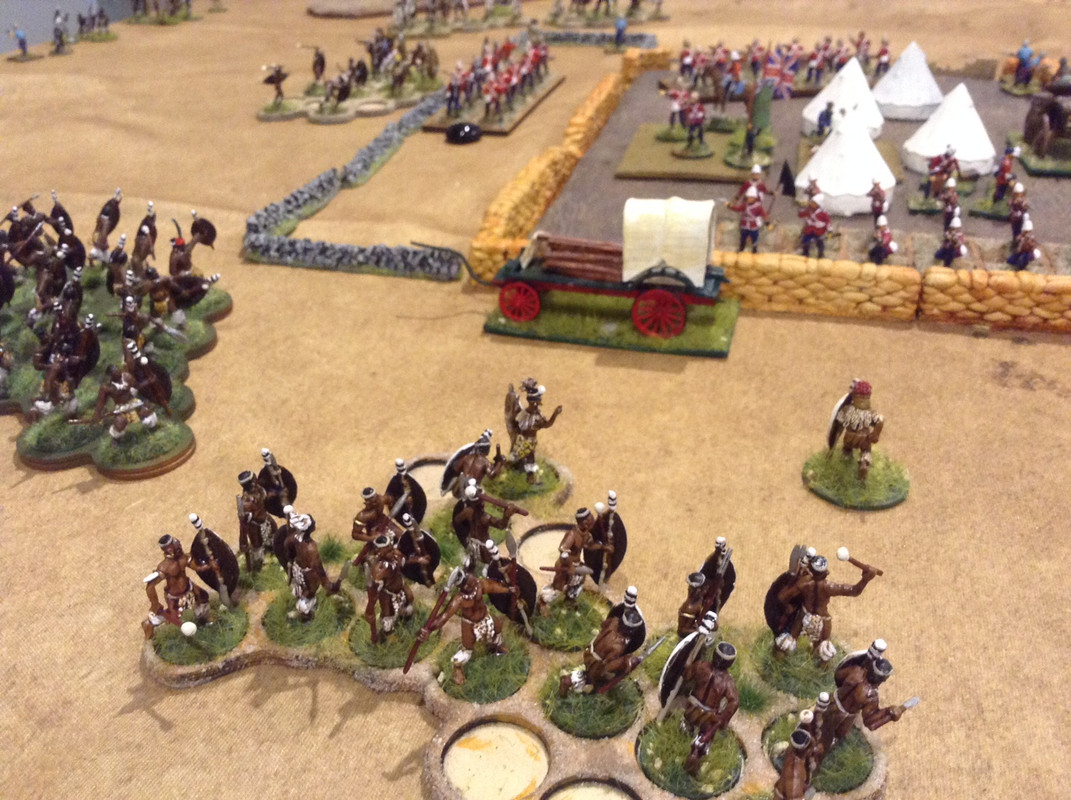 ‌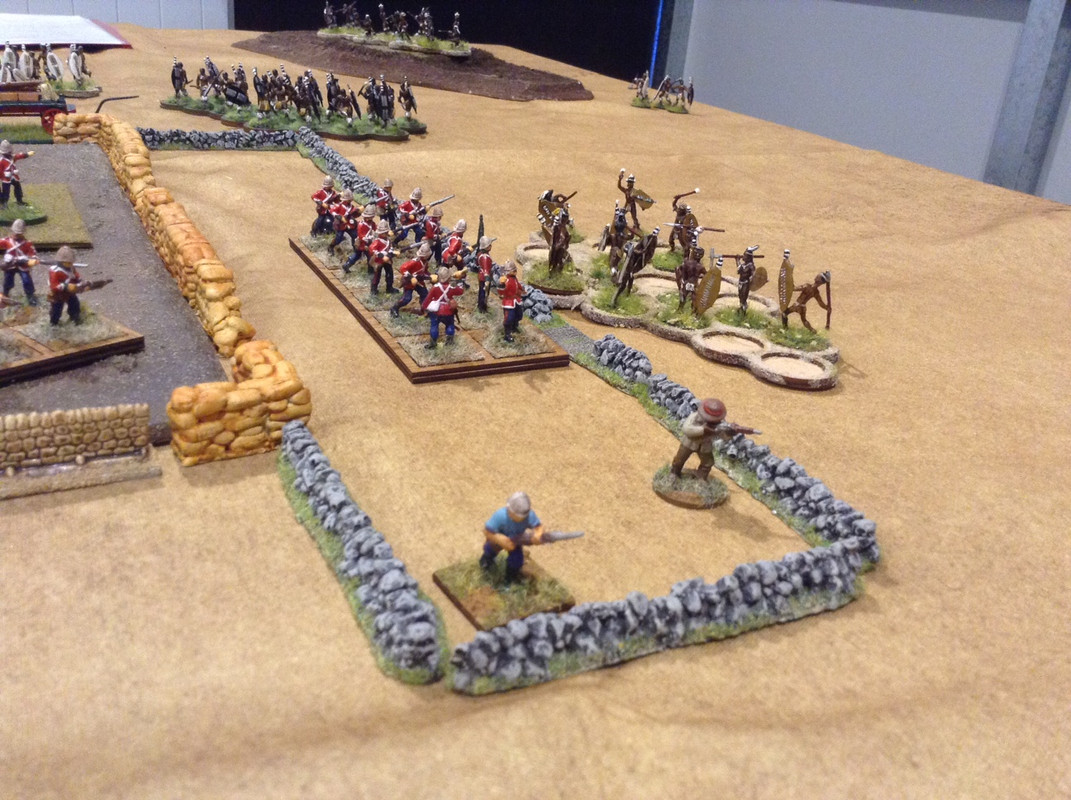 ‌
Charges on the east & north faces are met with withering fire. If the British have their company commanders present, they can have two Actions per Red Card turn. These can be 'Fire' X2, which can be devastating.
‌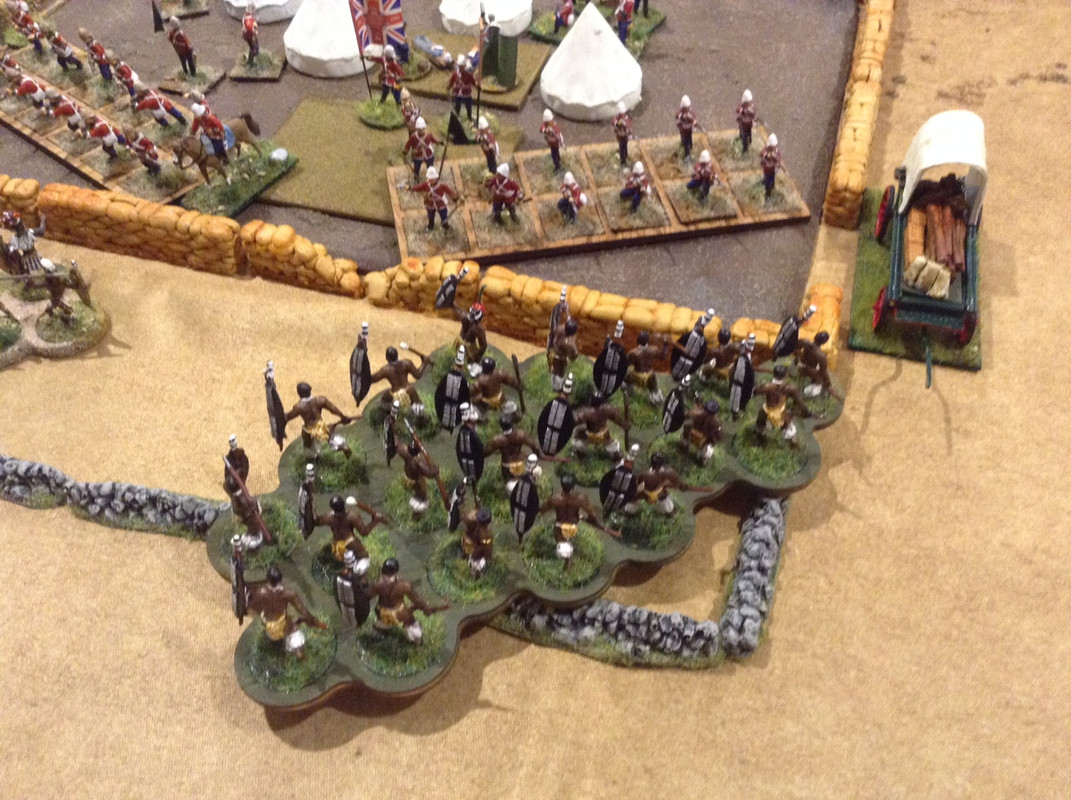 ‌
The Zulus close. Normally, they are devastating in melee but defending mealie bag walls gives the British some hope. However, one company is mauled and dispersed. The British commit their battalion commander & CSM Bourne to the fray (which gives extra dice) & hold off defeat.
‌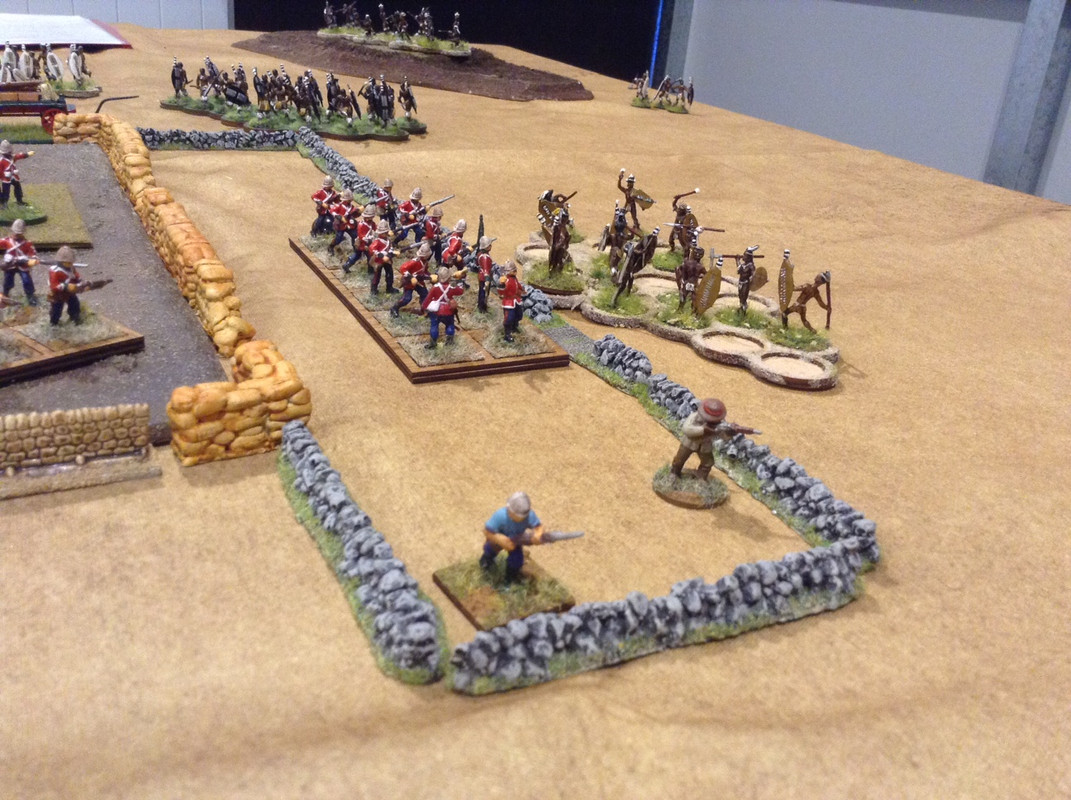 ‌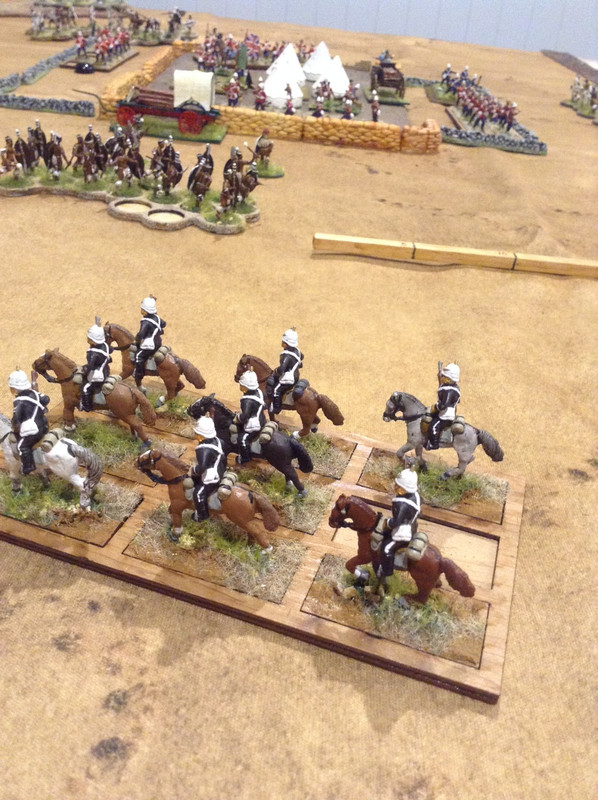 ‌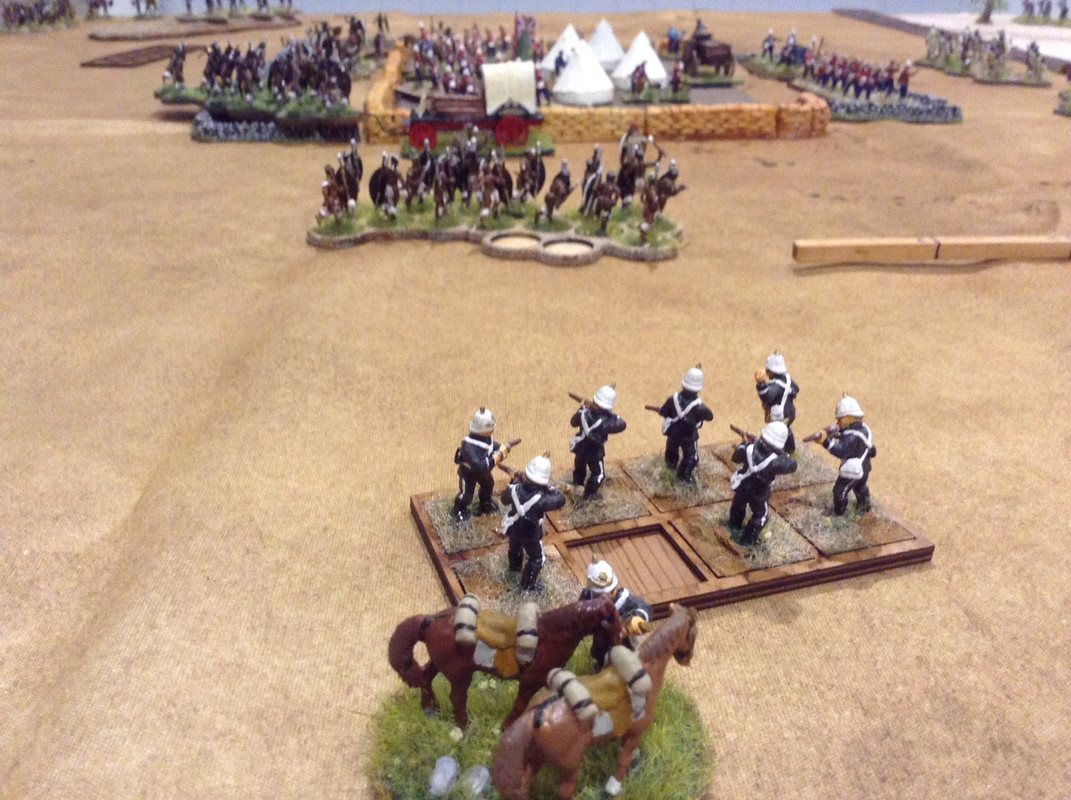 ‌
At this point the NMP, after fending off a Zulu regiment from their bluff, mount up & re-deploy to pour fire into the Zulu flank.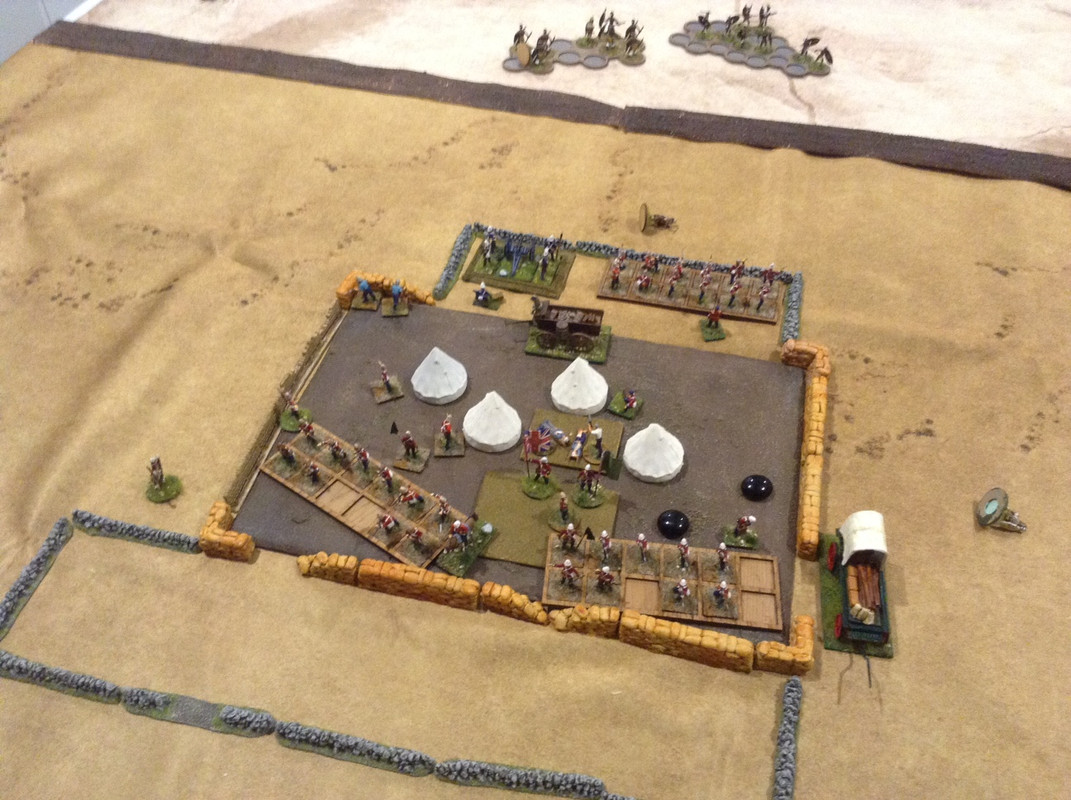 ‌
Things still looked grim, when: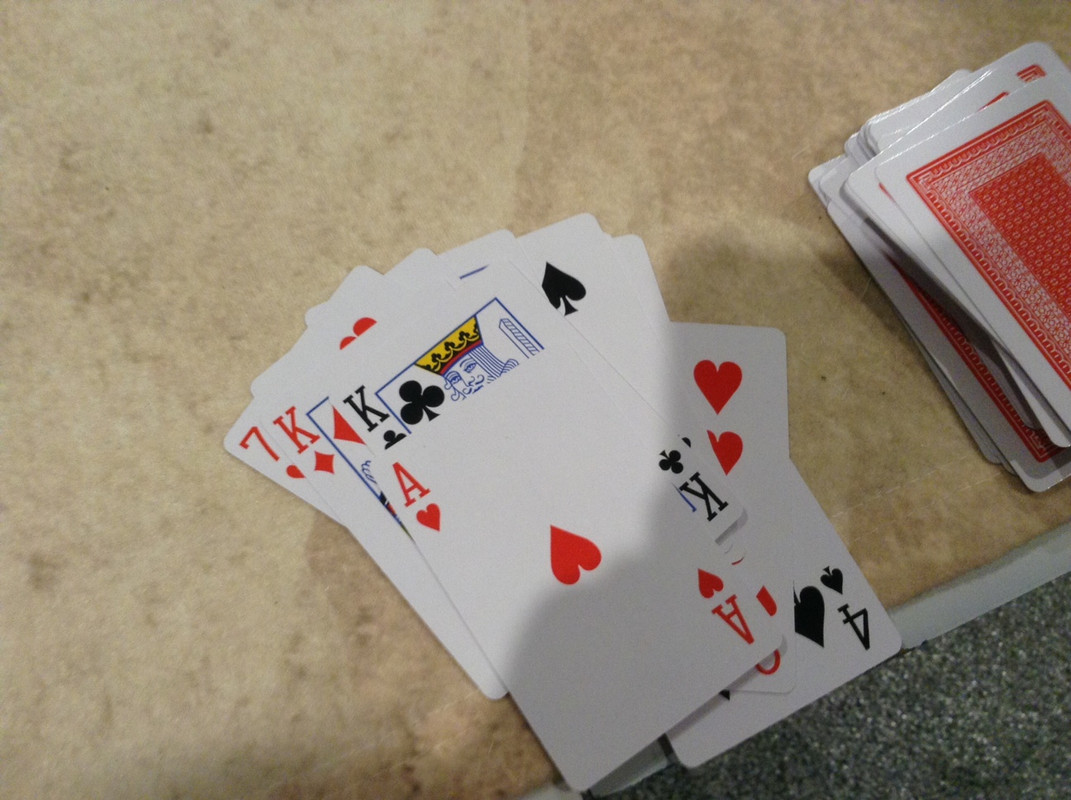 ‌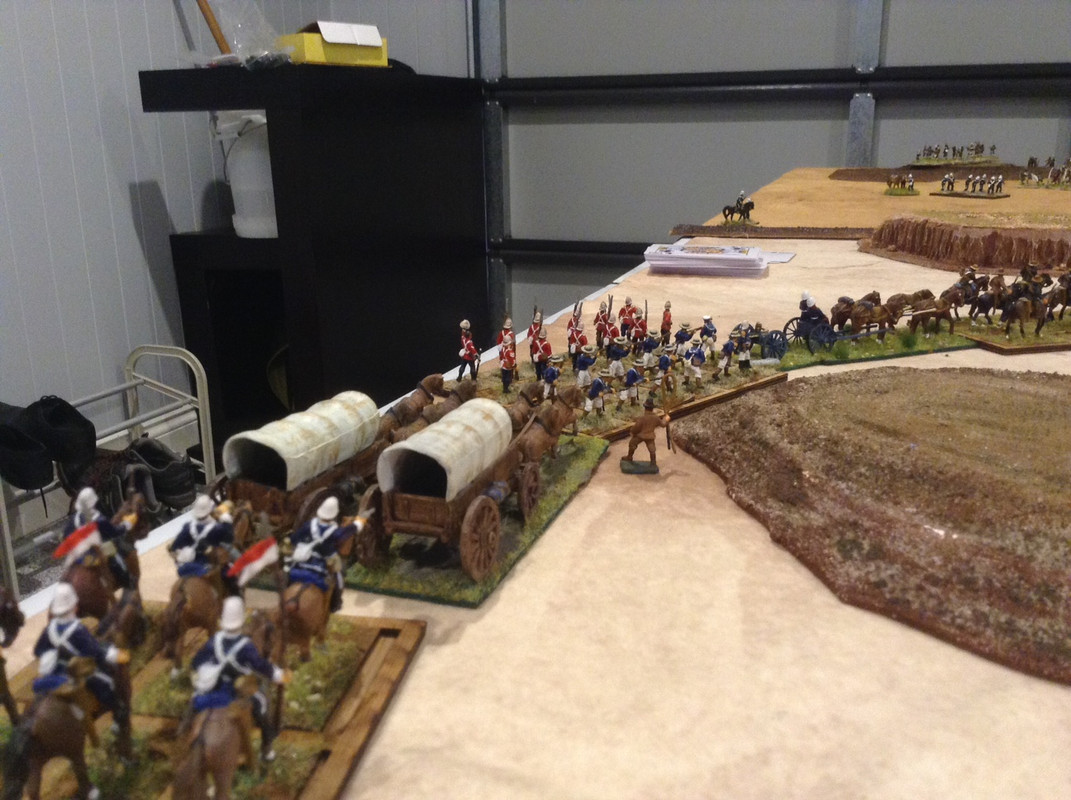 ‌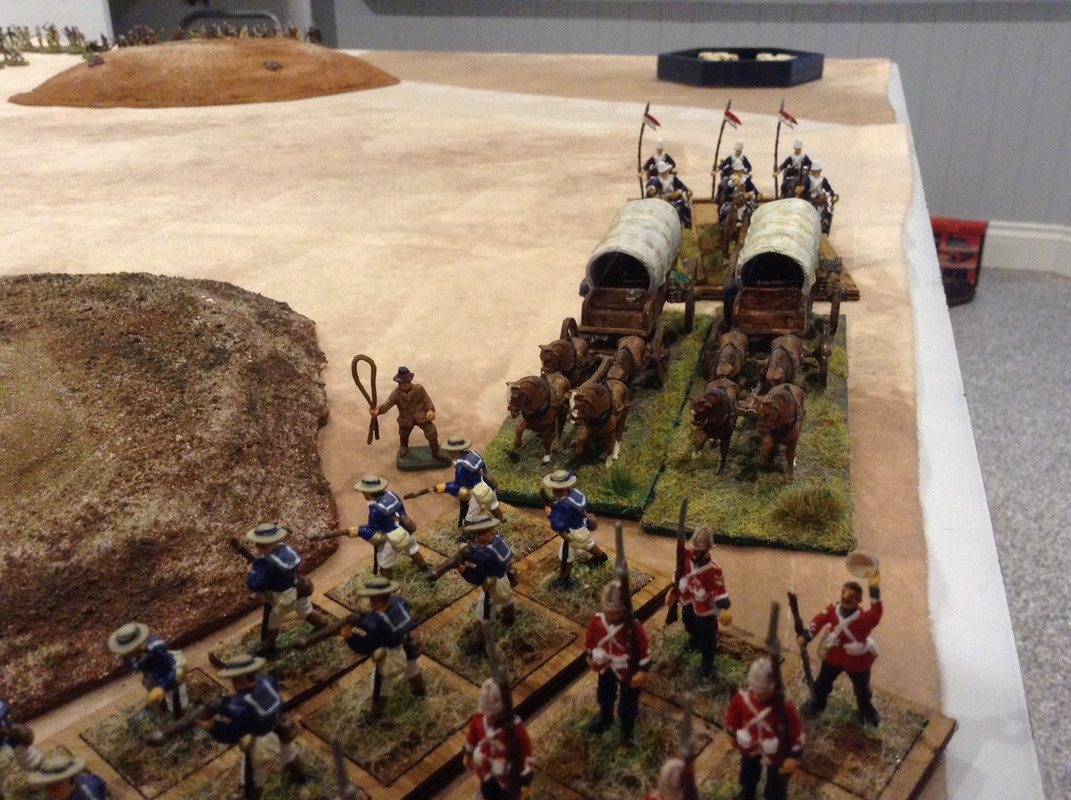 ‌
The Relief Column's arrival forced the Zulus to retreat.
Even the most patriotic British soldier would agree that but for this fortuitous event, a second Islandlwana was a distinct possibility. The Battle of O'Malley's Drift was indeed, a close run thing.