It's Bob Naismith Challenge Time on the Oldhammer Community. Painters the world over are working on pieces from the grandmaster's extensive back catalogue of gems, to be judged by the Lord Bob Almighty himself. Bob was so prolific in the 1980s (and still is today) that my shortlist of entries was 38 ideas, and one mini that bubbled to the surface was the Traitor General.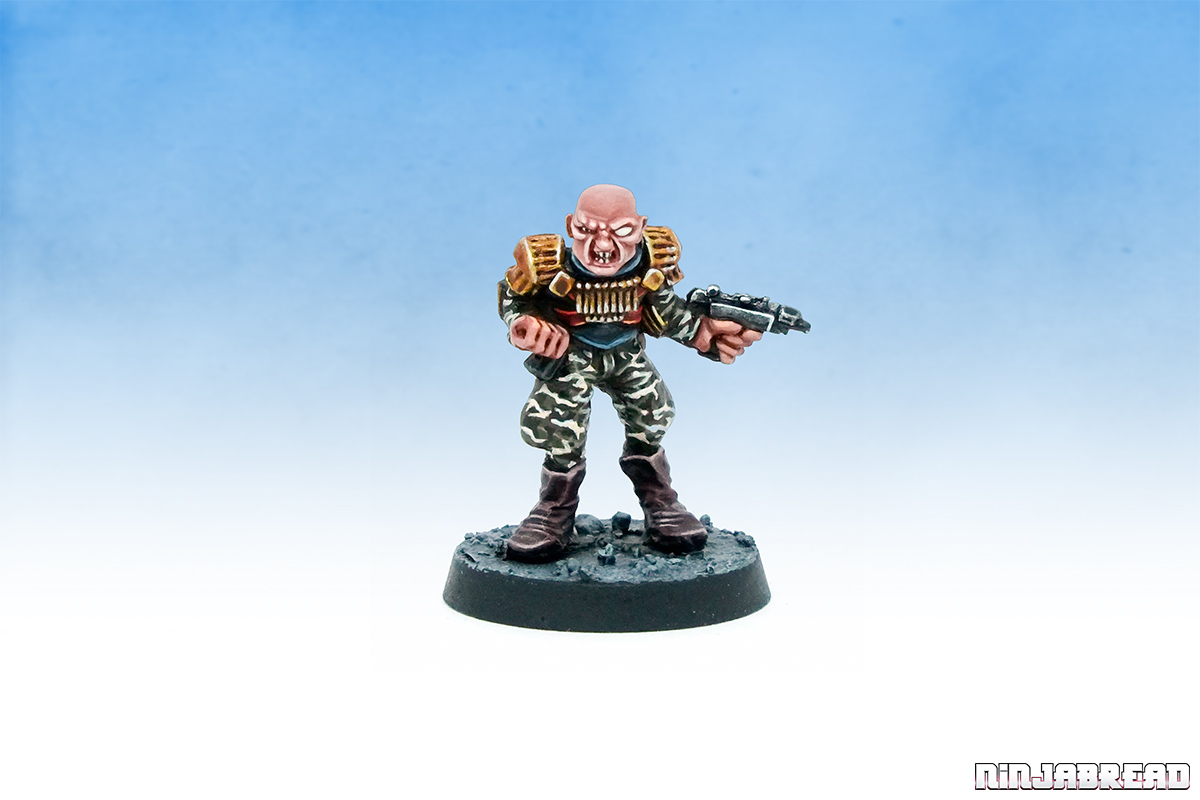 Citadel 2000AD Rogue Trooper Traitor General
The Traitor General is the central antagonist in 2000AD's Rogue Trooper strip – a treacherous military commander being hunted by the eponymous Rogue Trooper.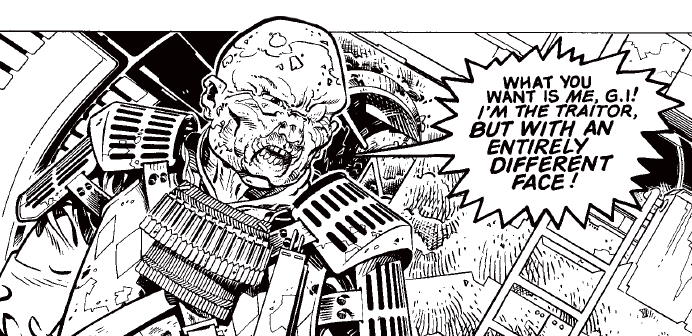 "Natseon natseon yeojaui natseon hyannggue! Yes I want some new face!"
The Citadel Miniature is a great likeness of the comic art, burnt face and all. Bob's sculpted him with a blinded swollen eye, permanent snarl from soft tissue damage to the lips, and the ultimate signaller of evil – a bald head.
I have modified the miniature – filing away the original scupted detail of the burnt scalp, which I feared would look like a hairpiece rather than damaged skin.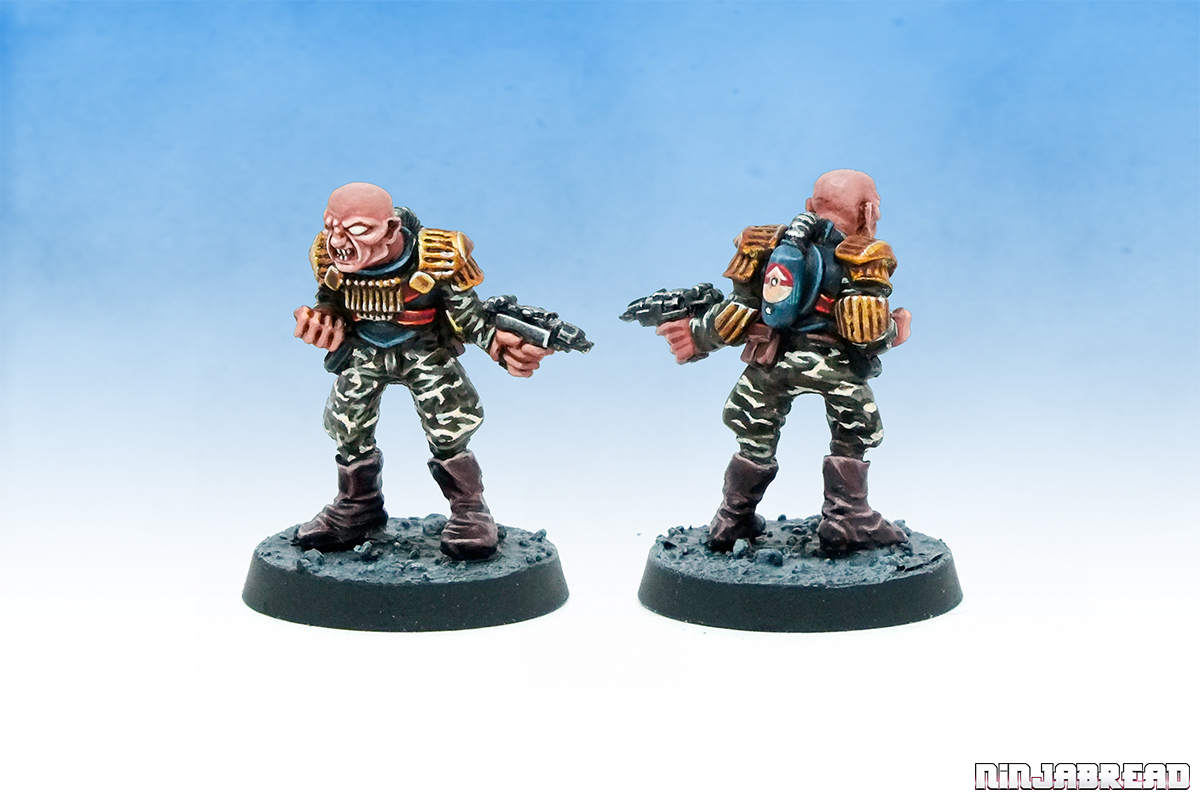 I added a little Souther symbol to the air tank.
The miniature came courtesy of Jason Fulford, who's already painted a copy and has been a great help pointing me at reference material and inspiration for the colours. A lot of Citadel's 2000AD range never appeared painted in the official publications, and the comics were in black and white so colour choices took some research. Thanks, Jason!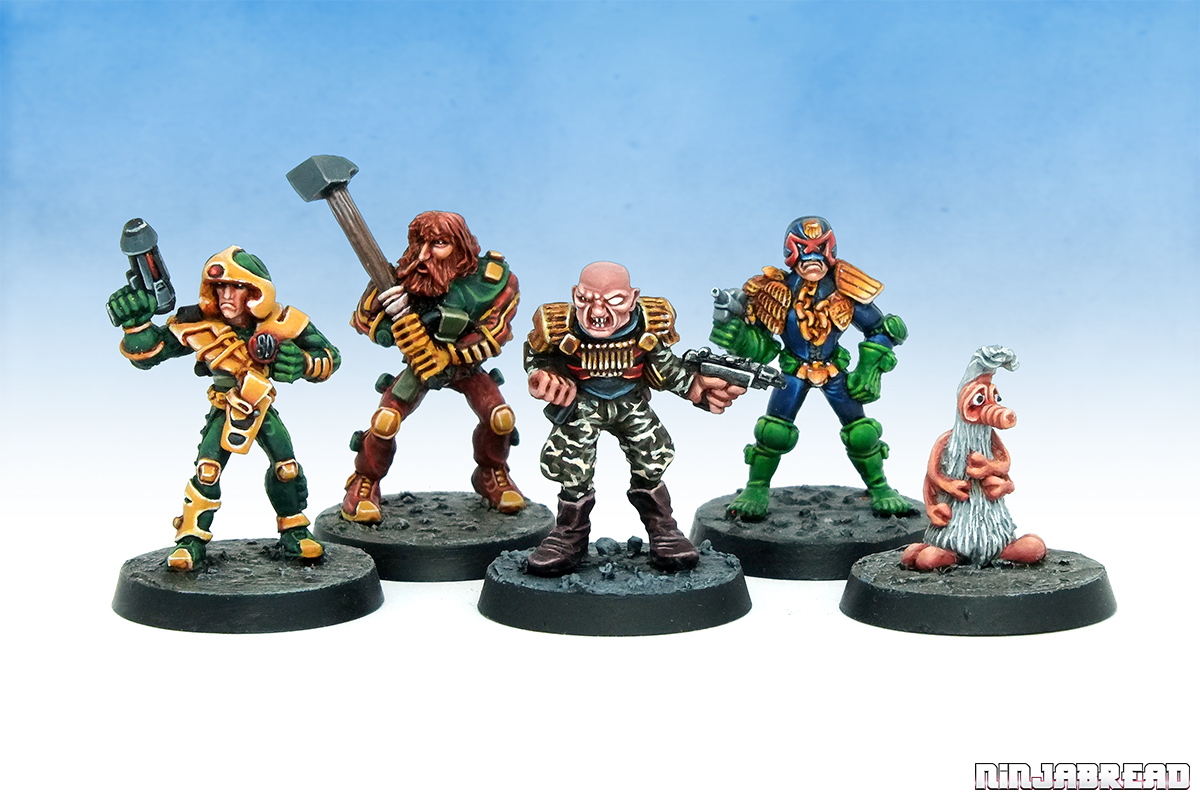 All the 2000AD miniatures I've painted as an adult. More on Johnny Alpha and friends here.
There's still loads of time to get your own entry into the competition, just head over to the Oldhammer Community for full details.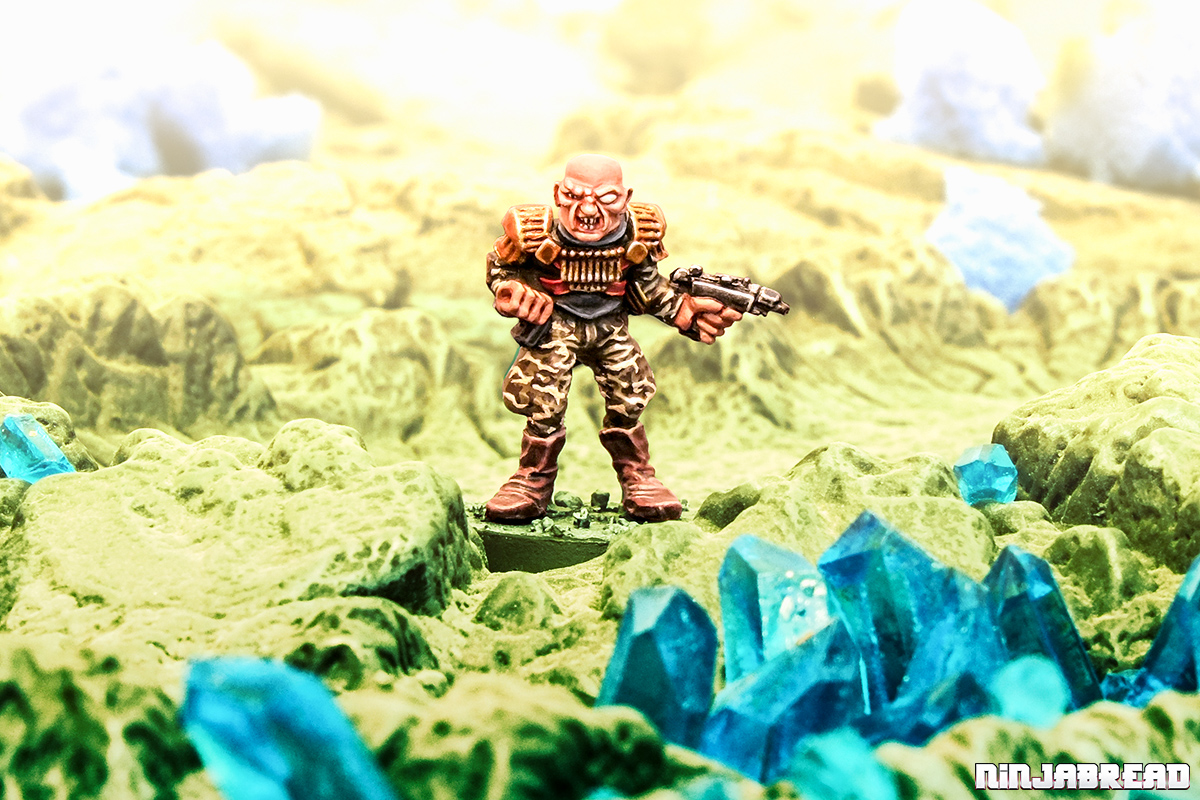 The Traitor General in the Quartz Zone.
But this one miniature isn't my complete entry to the competition. Coming soon… more Naismithery!
More of my miniatures at: https://www.ninjabread.co.uk
Painting tutorials at: https://www.patreon.com/ninjabread