With most of the world in lockdown, everyone's minds turn away from gaming and towards… painting and mail order!
For these chaps the mail order bit had been done during January in the Museum sale, making these figures pretty much the cheapest metal (or plastic – yes, I did the maths!) on the market right now, which is remarkable given they are the new digitally sculpted Museum Hoplites from their new "Z" range.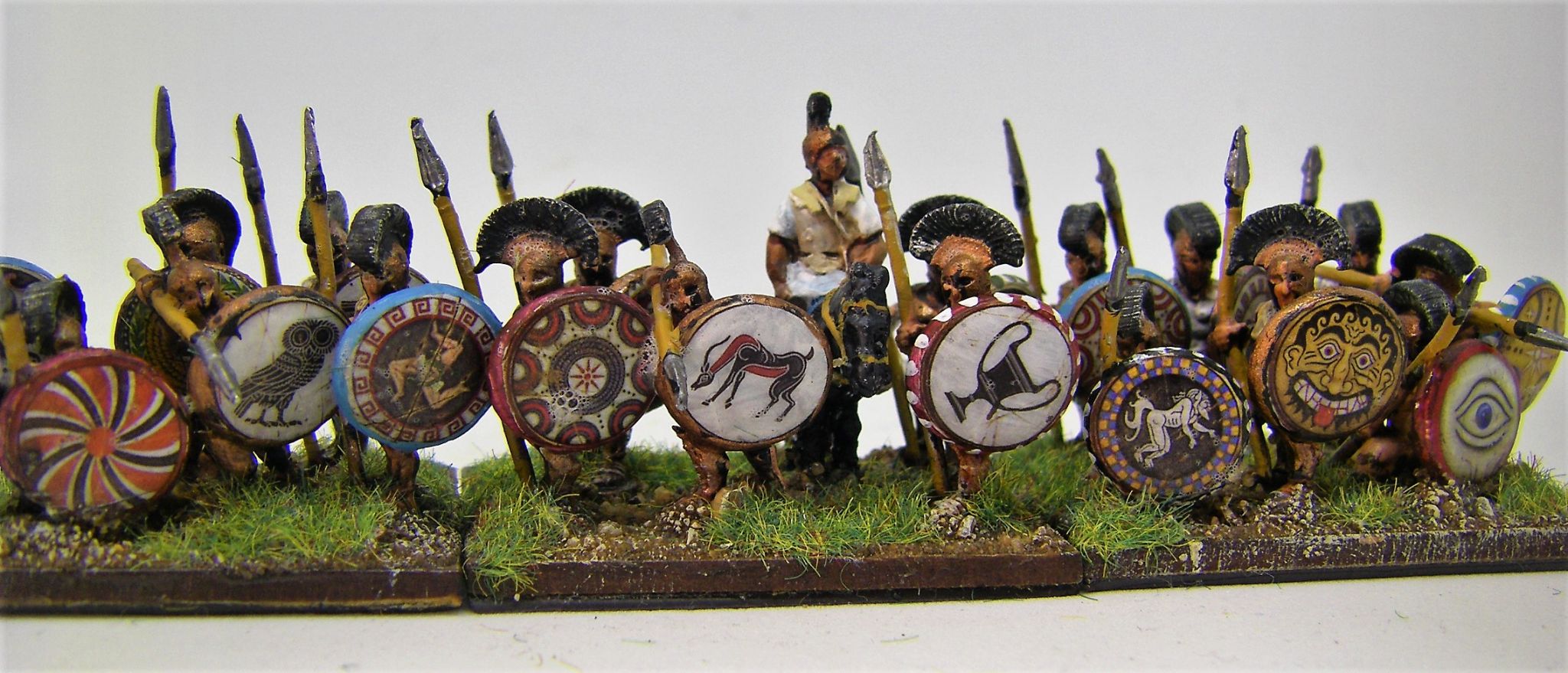 The Museum figures can be bought with LBMS shield transfers – which you can only buy from Museum themselves. There are only 3 basic poses, but you can get (I think) 4 different states of undress for the men as well, which means there is more variety apparent from the back than the front.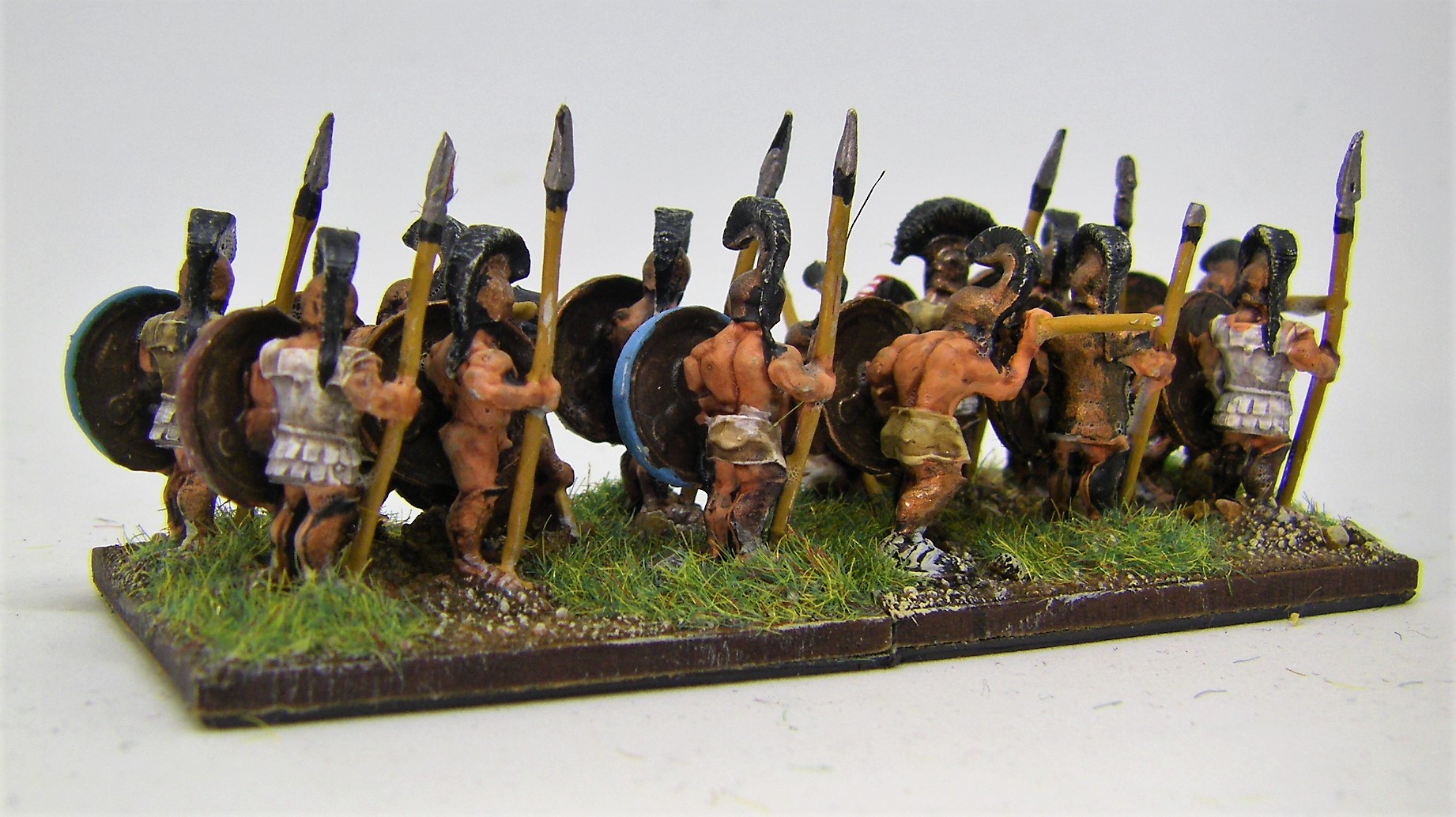 Museum also do a range of helmet crests – all of the helmets are the same across the figures (at the moment..) but you do hardly notice that – at least with my painting. I have given some of the shields a coloured edge to add a little bit more variety to the figures – once they are finished I might do a few more with bands of alternating light and dark for more interest too.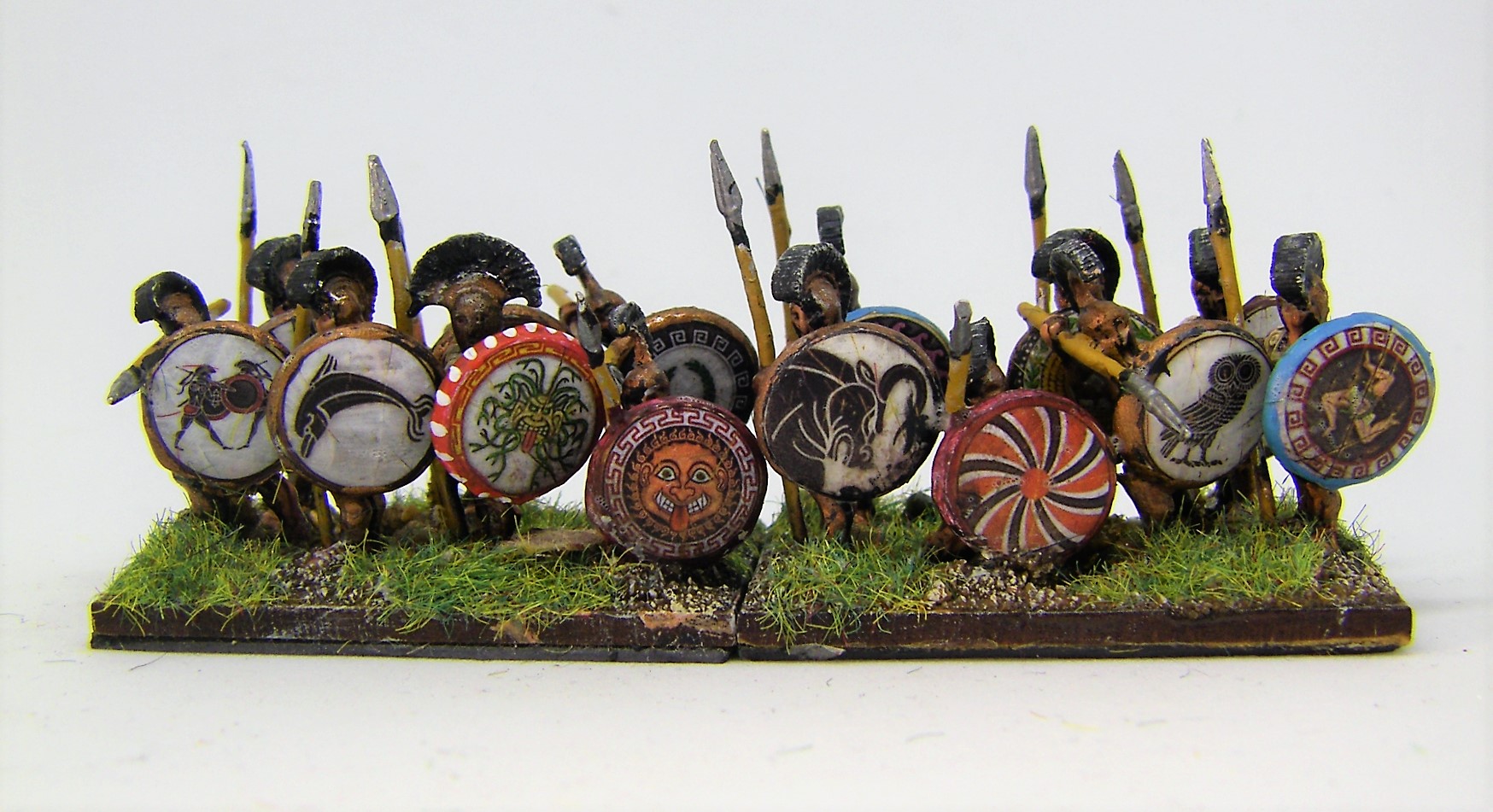 A load more pictures on my blog at: link