Somebody in the last post was asking about an exterior view of the Ill-fated Titanica … so I went up in the attic and dug out this monstrosity. It's been in mothballs up there since the last time I ran the scenario in boring 2D, which was about 10 years ago. Looks like it's going to have to go to dry dock for some repairs…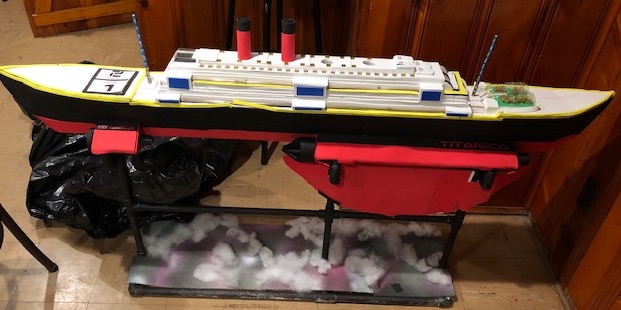 ‌
The build, which was supposed to be a simple model for eye-candy, got out of hand. By the time I finished the thing was almost 4 feet long. And no, you don't actually play on it during the game. Looking back, I think I was either overly ambitious or mentally ill when I built it.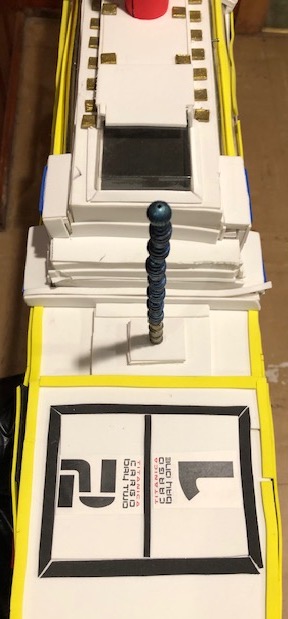 ‌
The bow end has help up pretty well. Apparently that tower thing was for space dirigibles.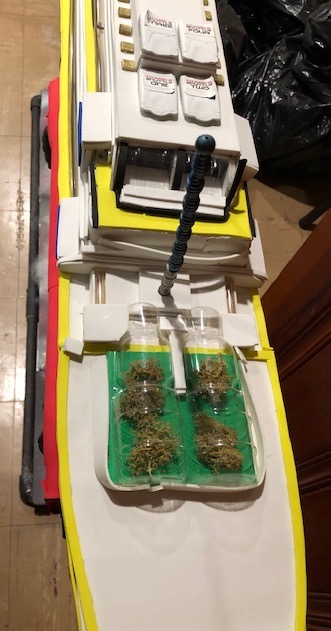 ‌
The stern features an arboretum for some reason. I guess those First and Second Class passengers like to take the air in the mornings.
I seem to have lost two of the smoke stacks sometime in the last decade.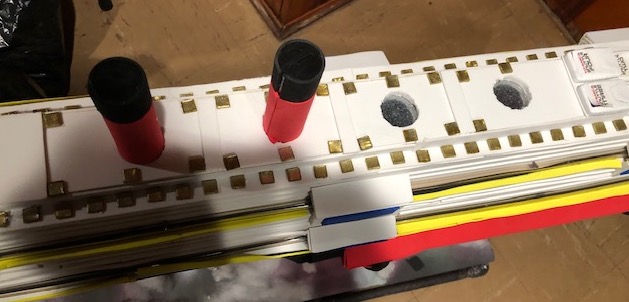 ‌
And some of the hull has apparently fallen off.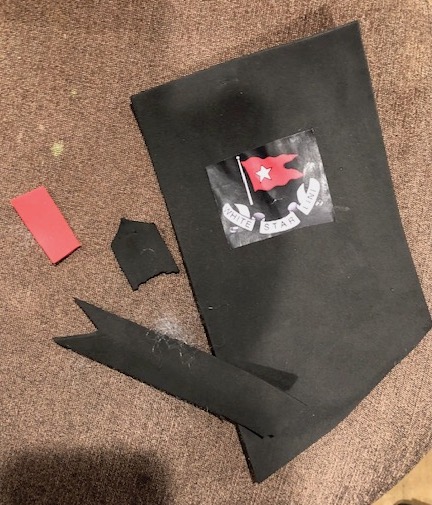 ‌
If I have time after finishing the four boxes for the game (see first post) and the painting all the miniatures, and writing up rule cards, maybe I'll work on this beast. Unlike the boxes, it's neither light nor easy to move around.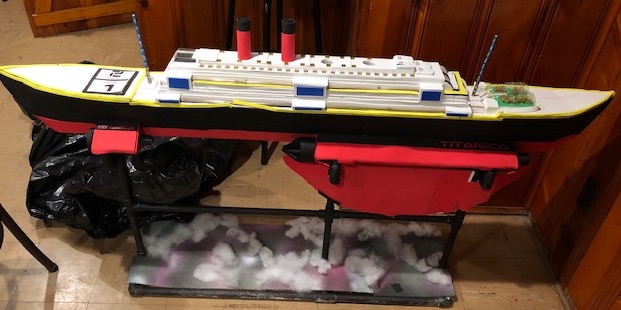 ‌
My wife took one look at it and told me it's a cry for help. She's probably right.