Victrix sculpts are very nice. They are also fairly tall.
I've seen their release schedule and it would be a while for mounted Germans.
To match the foot sized figures you'd want a full 28mm figure.
There is Crusader:
There is also the Warlord:
Both are metal.
Everyone seems to love size comparison photos:
from: link
I'm not sure if the Warlord Germanic Cavalry are the same size, though.
Wargames Foundry also makes German Cavalry:
Size comparison:
from: link
There's also the Wargames Factory figures (if you can find them, they are out of production):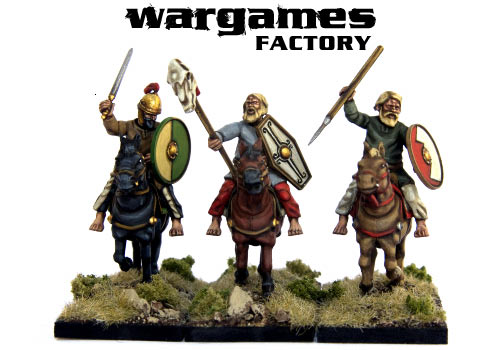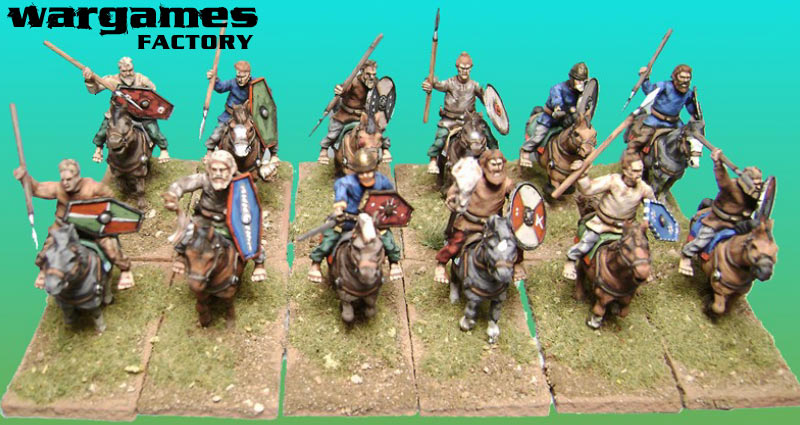 Review: YouTube link
I keep adding this … (thanks edit feature …)
I guess you will have to see what any Victrix Cavalry would look like!
Here is a size comparison for Victrix cavalry:

The giant is the Victrix Republican Roman cavalry!
The smaller one is also Victrix, believe it or not, their Numidian cavalry.