@kodiakblair
The building depicted below weighs in at some 240 gr. of filament – with rafts and supports ~250. It is, however, one of the smallest buildings of the campaign.
Depending on the filament quality you will end up around $5 USD for the material, in addition to some 30 hours printing time.
@Atheling
Alas, there is no need to get a better view. There is no texture on these. We made a set of prototypes and used them for 3 and 6mm. Originally we did not intend to sell them at all, but some of our backers asked for them for the 3 and 6mm settings. As they do exist, we just threw them into the small quarters or full pledge.
They are good for these scales, but unlikely to be usefull for any larger setting.

Still, I put up a closer shot of the wall AND some prototypes of structured walls in 6mm and 15mm. No idea when these will make progress toward being mapped upon towers and gates, though. Demand can probably speed up that considerably :-)
28mm – 4,5 * 5,5 m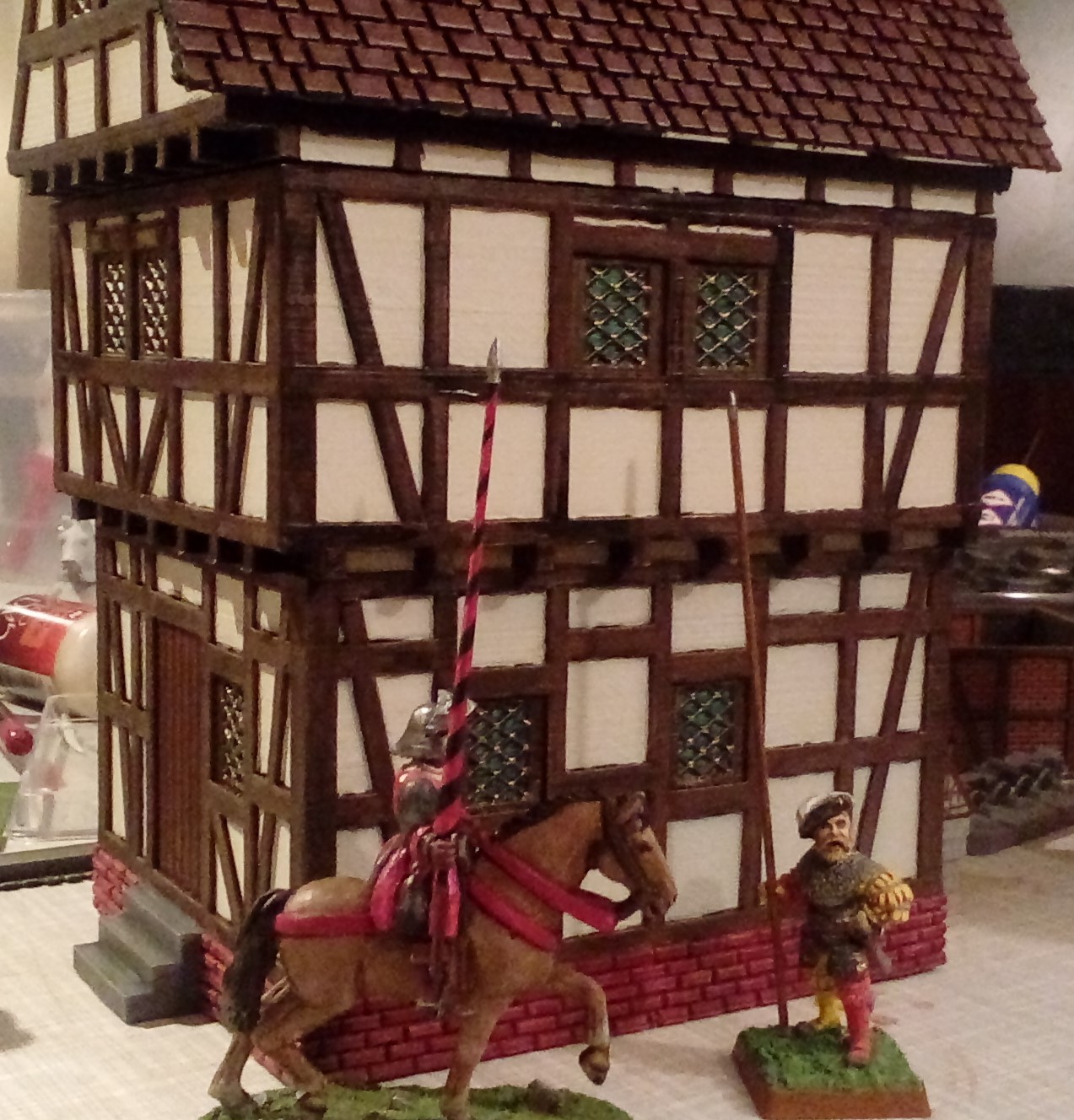 There are better shots in the latest update – note that one roofplate is still on the printer, and highlights need adding – the roof is just primed yet.
And now the same building type (if a slightly larger 8*6m version) in 6mm resin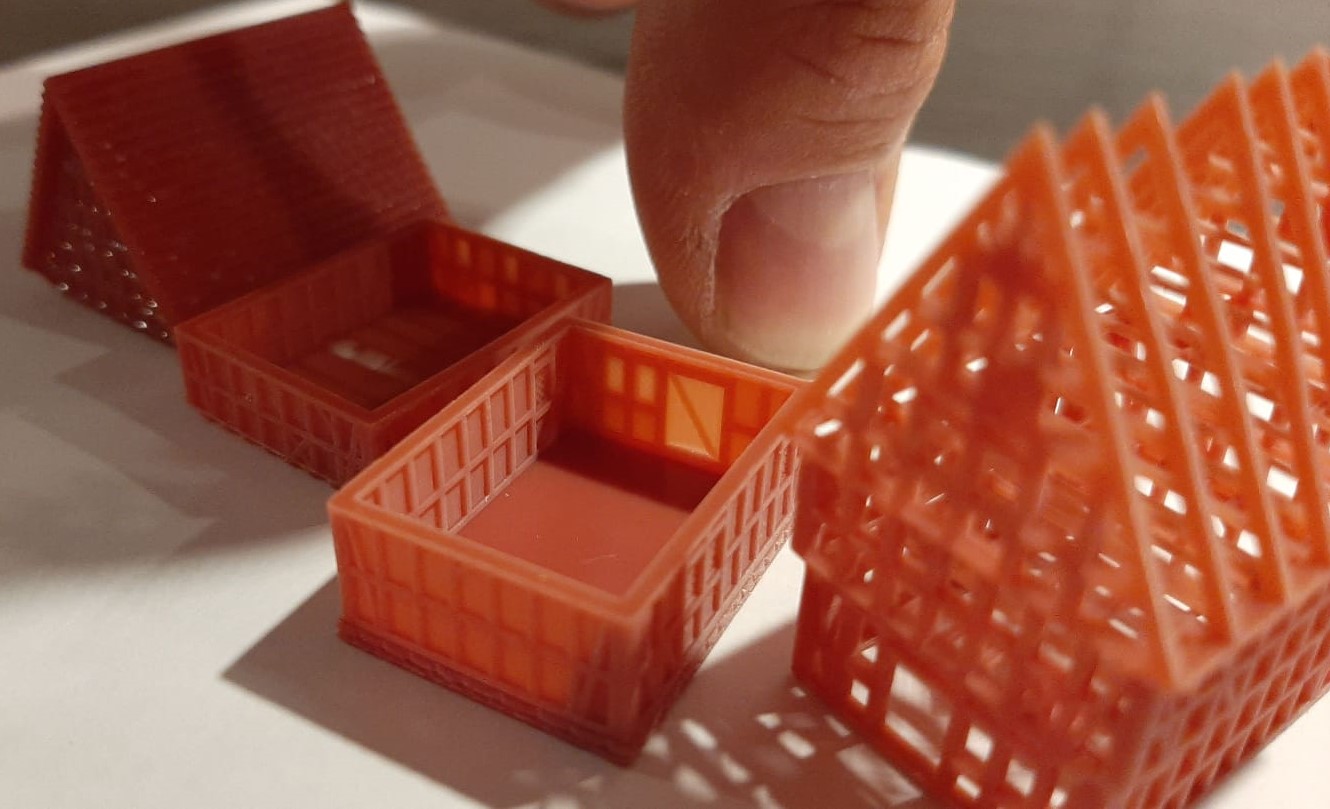 A small round tower – no structure in sight – we did, however, make rounded wall edges so that you can glue them fitting to that tower. Larger round towers work well with straight wall ends. The printout has the same scale as the 6mm resin print above, so there WILL be progess soon :-)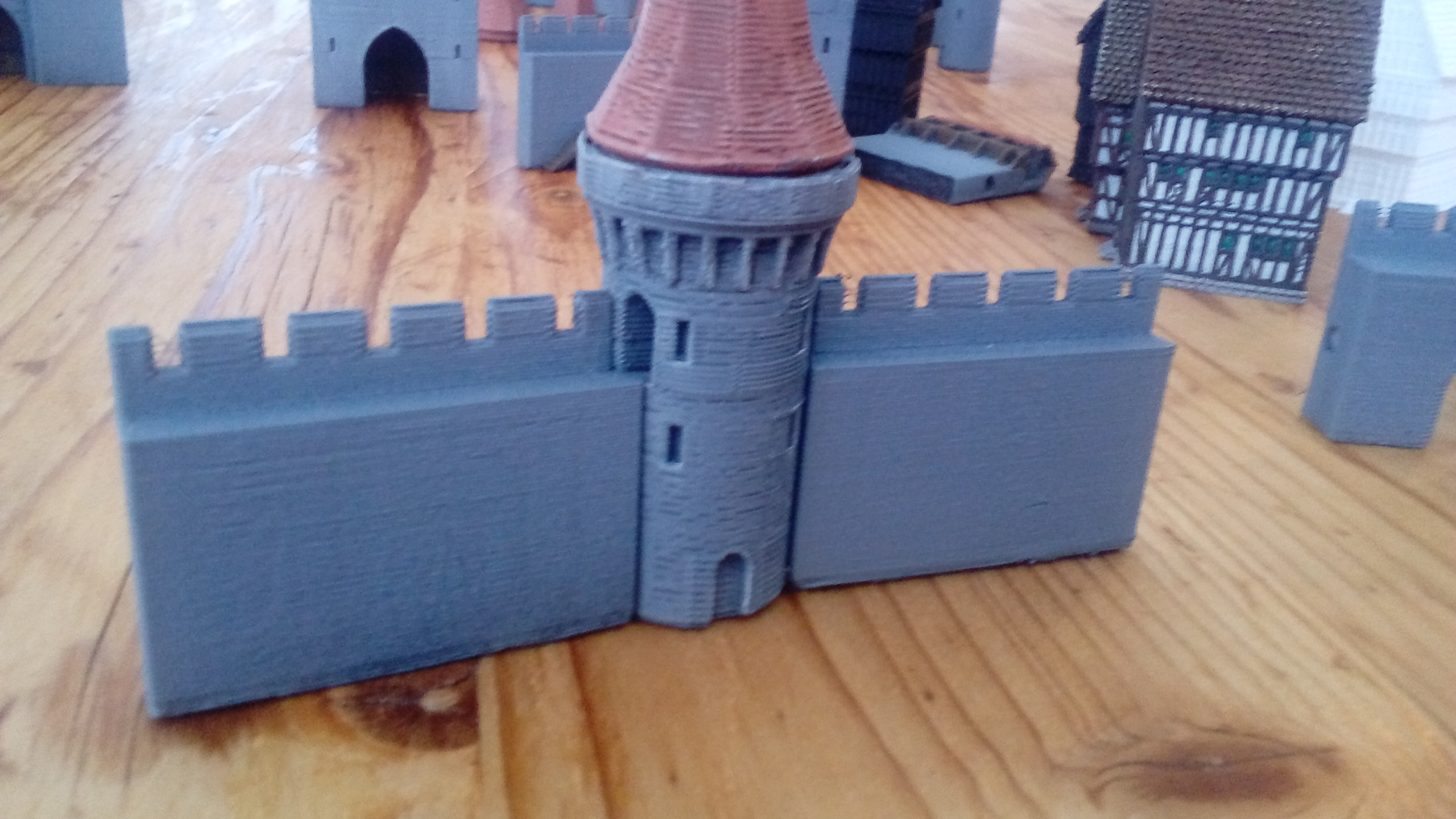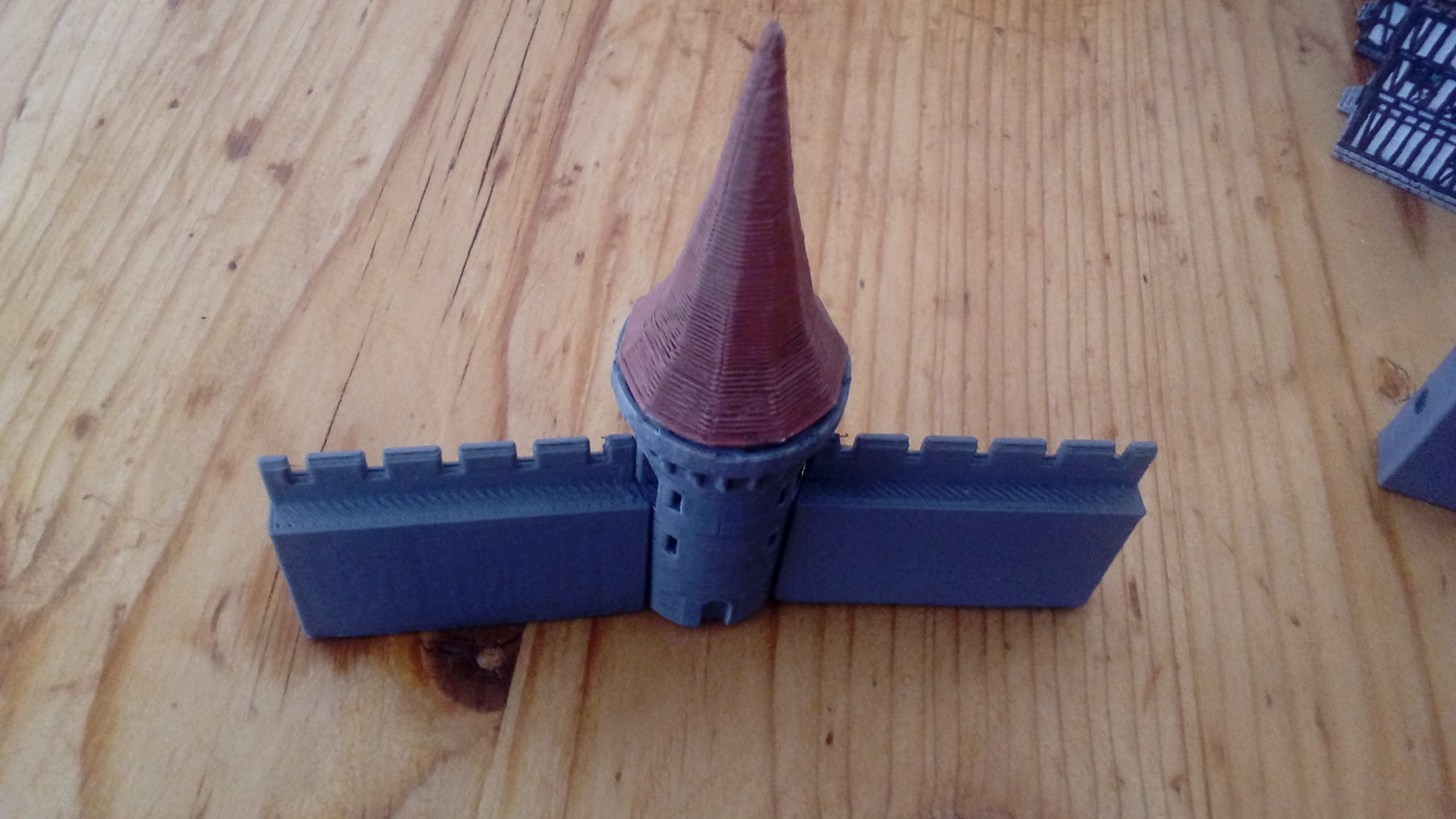 And here you can see prototypes of structured walls:
6mm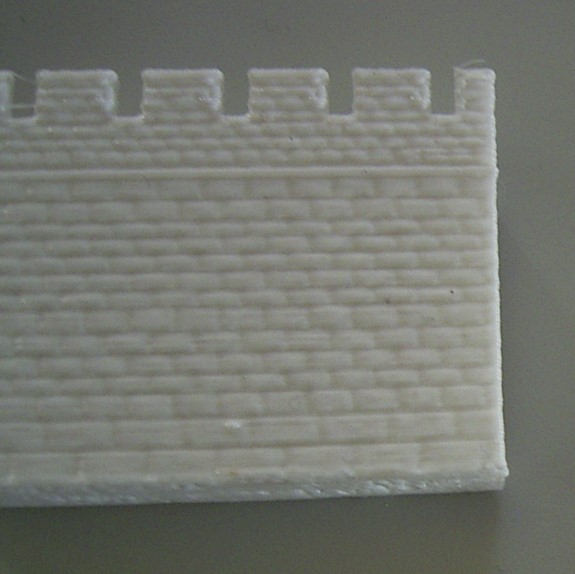 15mm / 1:100