Hello, me again! Helping populate this new Civilian board by showcasing some of our goodies.
This time looking at dark age. We don't have many packs of pure civilians but there are more on the way.
The following two are perfect for home defence scenarios though.
Slingers. These are in traditional female gear as a change to all the armoured shieldmaidens we produce. It fits if you decide to put them in an army too as they're the lesser skilled class. I like to imagine them practising in the evenings like the equivalent of shooting beer cans… throwing stones at… old goat skulls?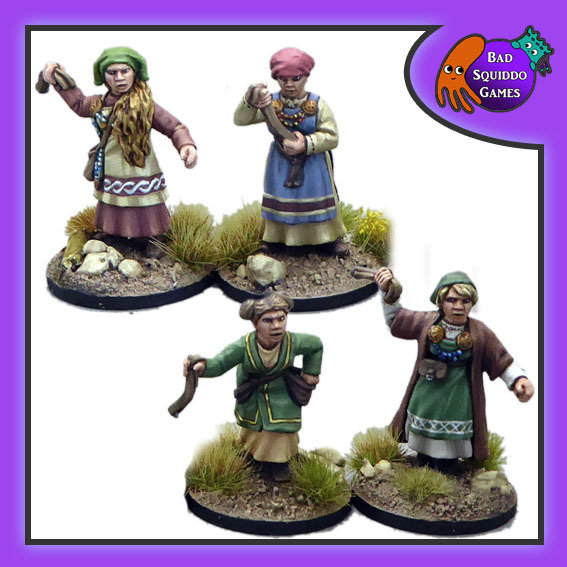 Defending Villagers.
Much like our WW2 Women's Home Defence, these are using improvised weapons to protect themselves.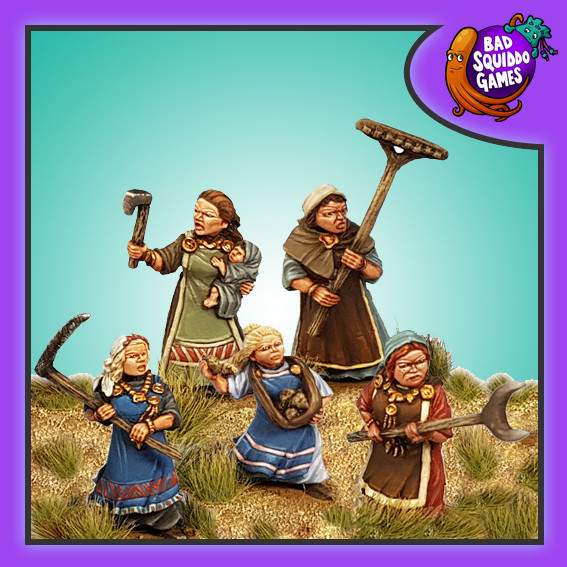 and the non armed ones…..
Time for Beer. When isn't it?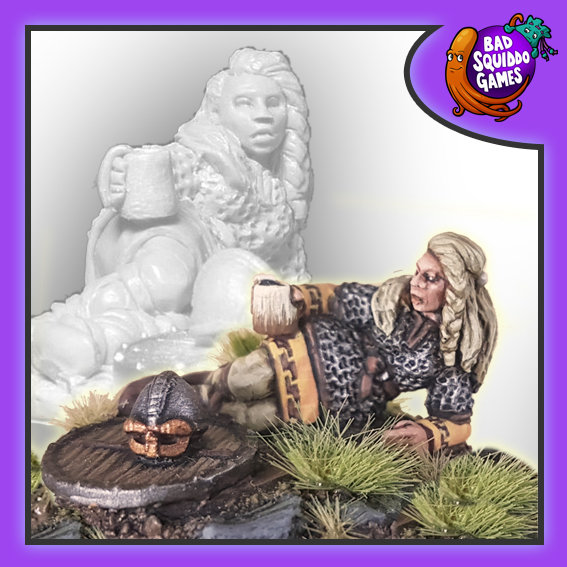 And my personal favourite "My Heroine". Both vignettes perfect for making some lovely scenes.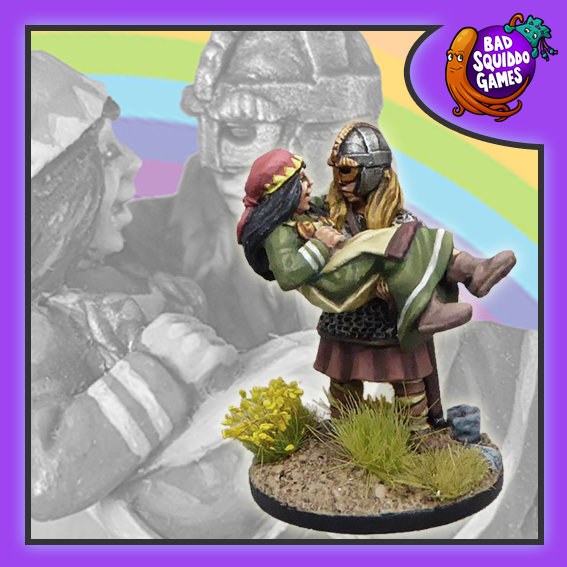 I hope you enjoyed looking, you can find them all here
link along with our whole shieldmaiden range.
The support has been brilliant and we're really looking forward to making more.
Annie
Bad Squiddo Games Boss Lady Person