Hello!
To celebrate the new board, let's have a look at the range of home front ladies we offer here at Bad Squiddo Games. We will be adding to this ongoing and the next few releases are particularly exciting.0
Of course some of these minis are so versatile they could have many uses. All 28mm and fit with dude models of other ranges.
They're all here: link
First up, ATS Air Defence. Lots more ATS coming, we also offer the Sarissa Searchlight as a set (and by itself) in nice Squiddo packaging (woo thanks Sarissa folks!) These are in standard ATS Uniform as well as Teddy bear Coats (the most adorable army gear, fight me!)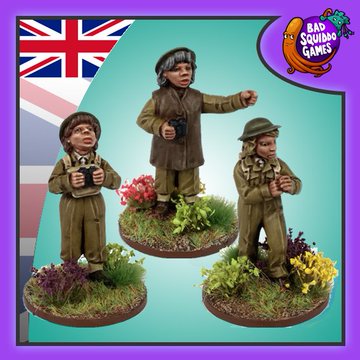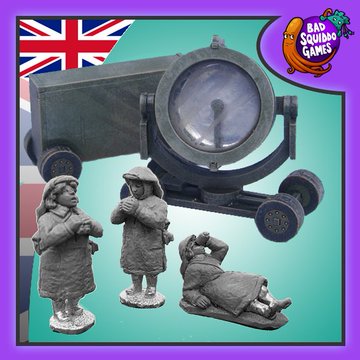 These are the Women's Home Defence, also known as "Mum's Army". They come in unarmed mode, but also with improvised weapons – a plane has gone down in the woods, oh no! Investigate!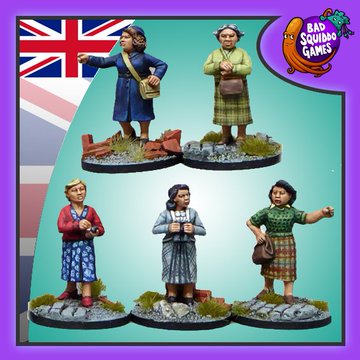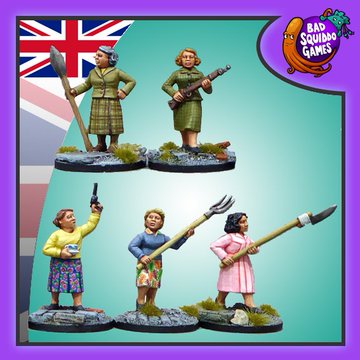 We have three whole packs of Land Army women, for a variety of scenarios! And again, these can be bundled with the Sarissa trac'urrrr.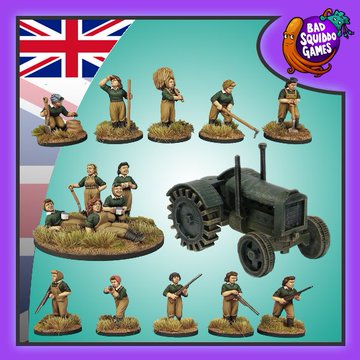 and last but not least some field medics from the QUAIMNS attend to a wounded medic in this touching vignette. He will be ok, it was just a lil head bump.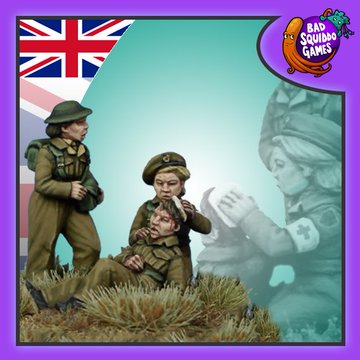 I hope you love them as much as I do, and the character shines out from them as much as intended!
Cheers!
Annie
Bad Squiddo Boss