Yet another game of CLASH of Spears.
Syracuse and Carthage are at war and the Greek forces have surrounded the Carthaginian Army camp near the river Crimissus.
The Carthaginians are trying to get supplies to the camp by sending multiple small columns trying to dodge picket forces, but this particular column has been intercepted and they will have to fight their way through.
You probably know what will happen a few days later at Crimissus but at least today the Carthaginians still have hope !!
You can have a look at the AAR here: link
Here you can see the 800 points armies used. This was a slightly larger game than our standard 600 points and the two armies where ad-hoc forces rather than muster. This was because I wanted to use some extra elite troops like cretan archers or balearic slingers :)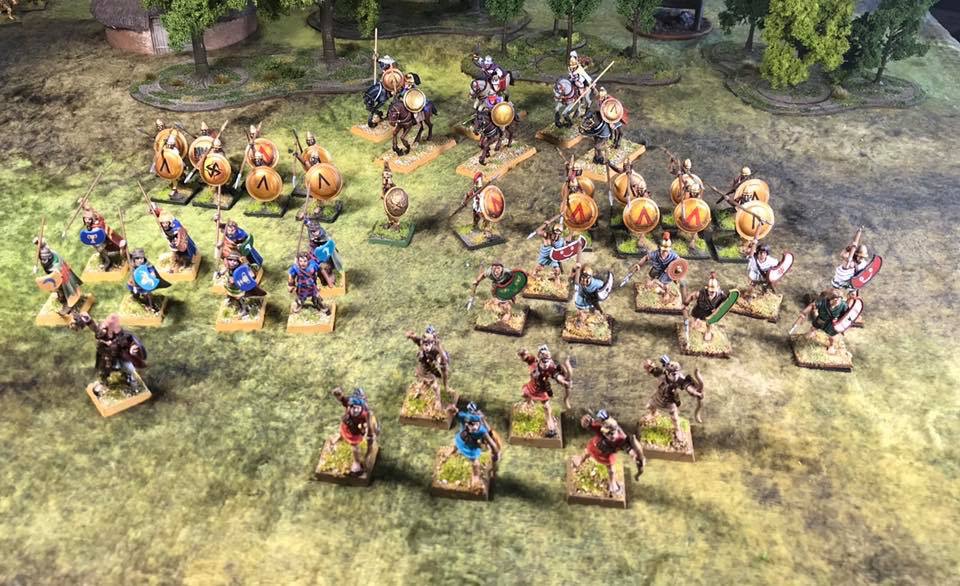 The Greeks: a couple of hoplite units, peltasts, some mercenary peltasts, cretan archers and some cavalry.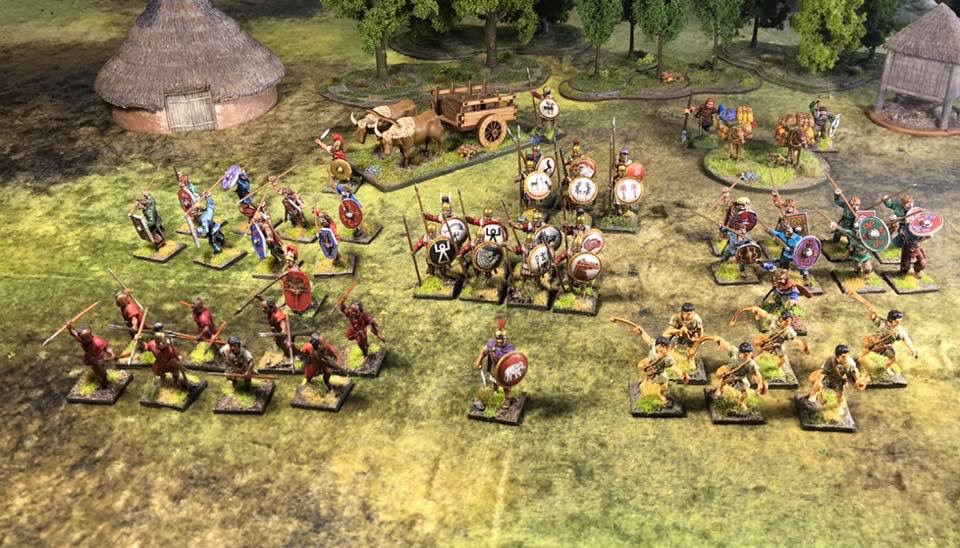 The Carthaginians: a unit of hoplites, a smaller unit of veteran armored hoplites, two units of Gauls, some Libyan javelin men and Balearic slingers. Escorting the supply column.