The Hittite king, Muwattalis, decided to send a punitive force to chastise the upstart Mycenaeans at their base of Millawanda.
The Hittite army was large & mobile and was comprised of Hatti, Shasu & Mitannian subject people & Sea Peoples' mercenaries. It was a little lacking in quality & light troops were over represented. The Mycenaeans, under Wanax Agamemnon, were a smaller but superior force with generally better armour.
In the resulting battle, the Hittites tried to use their numbers by holding the centre with infantry & enveloping their Greek enemy on both flanks with chariots (light & heavy) & their new fangled camel cavalry. The Mycenaeans used their central force of Defensive spears, Armoured Swords & Offensive Spears, well supported by bows, to carve through the centre to victory
Rules were Field of Glory: Ancients. We also used event cards with success (eg "The gods protect us!: raise the armour rating of one BG for a game turn" etc)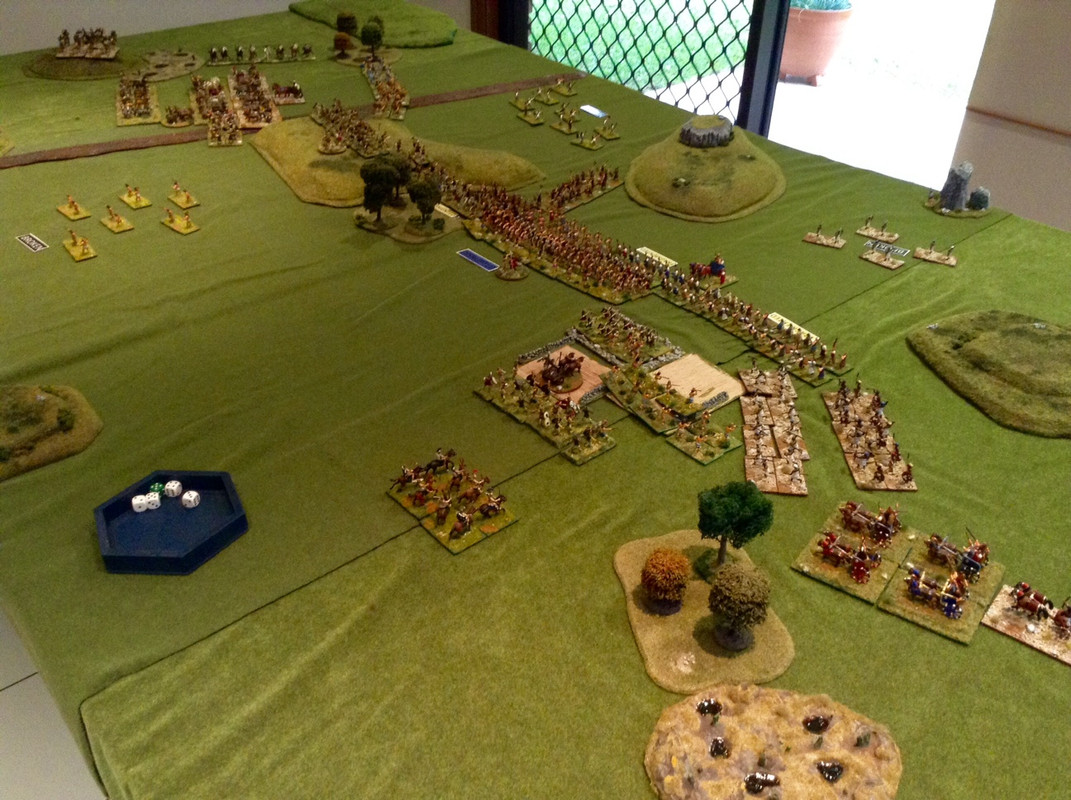 ‌a"TMP link panoramic view of the battlefield; Turn 6http://theminiaturespage.com/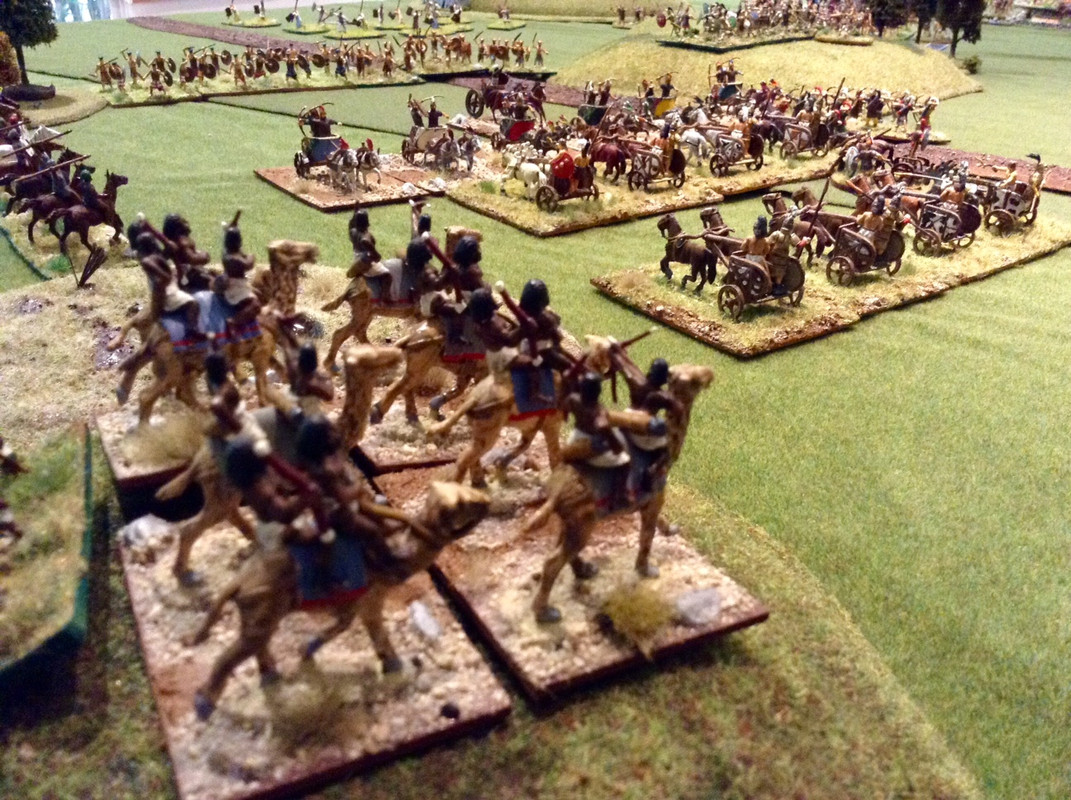 ‌Chariot clash on a flankhttp://theminiaturespage.com/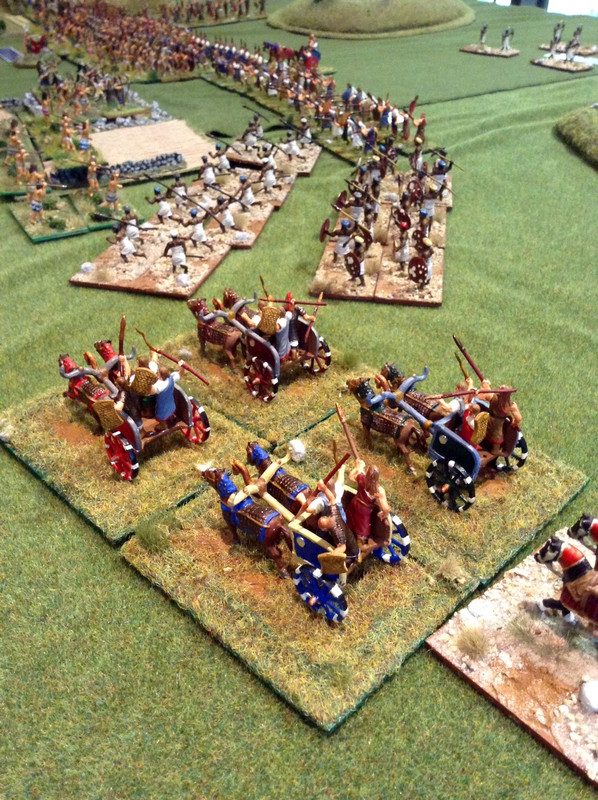 ‌The elite Hittite heavy chariotshttp://theminiaturespage.com/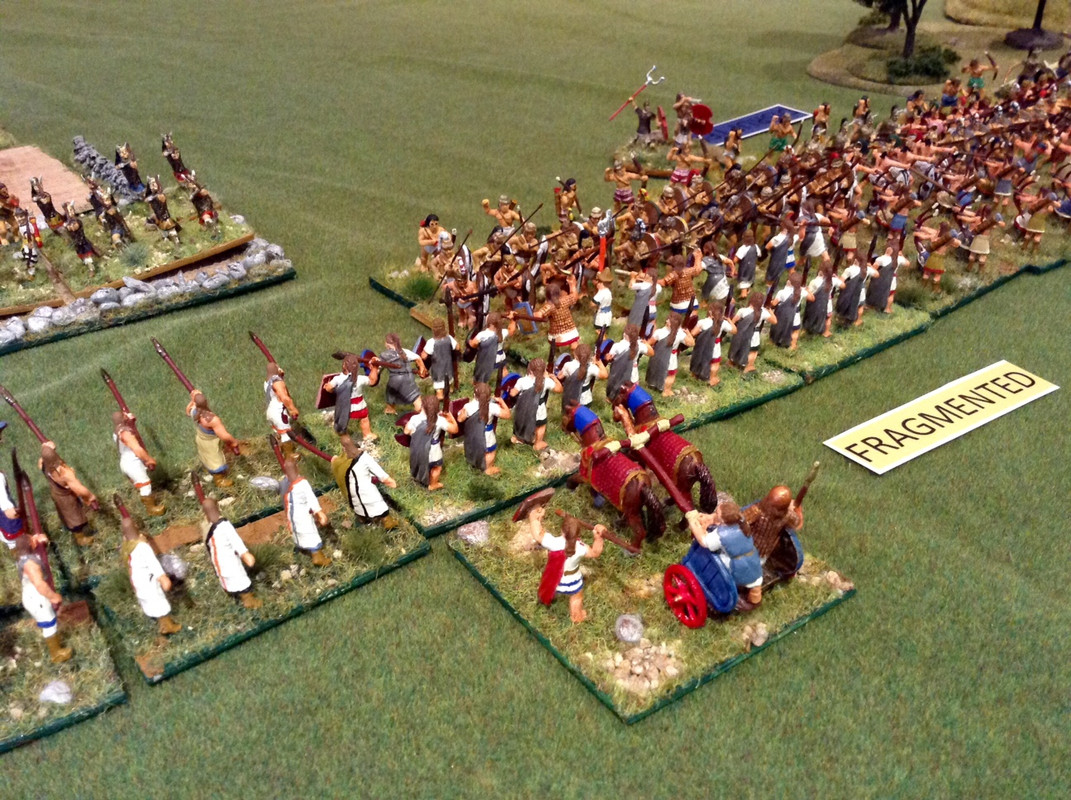 ‌
‌"TMP link
the centre.
Figures 1/72 & 20mm. Mostly Caesar plastics & Newline metals