Sea Adventurers,
We tried a different sort of Cruel Seas scenario yesterday, one that Fitz came up with, that proved a blast to play. The situation was predicated on a heavy day of air-fighting during the height of the Battle Of Britain, and the alarm had just gone out to all available boats (including just-returned night prowlers) to search the Channel and rescue downed air crews. Boat orders and condition status sheets were handed out to each game Captain – some boats in degraded states considering their lack of repair time.
Here's a scene from the opening "straits" – friend or foe not yet determined among the rescuers, or the nationality of the downed crewmen (the small orange dice wallowing in the cold sea waters awaiting their plucking….or a more severe fate) -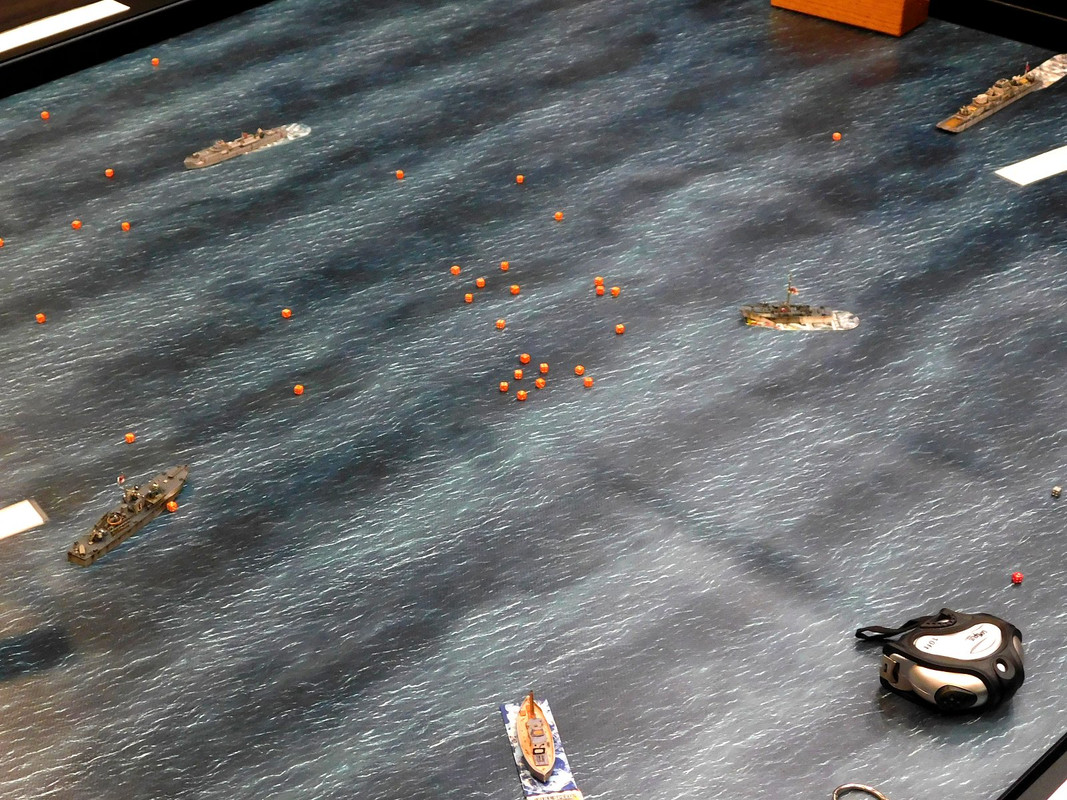 Because the retrieval of the downed crews in the drink required movement alongside, and then remaining stationary in the subsequent turn, the gun exchanges between ships was most effective. There were a number of tense moments as separate groupings of boats attempted to signal each other as 'friend or foe' – before the hostile action began – all this ramping up the fun as the scenario unfolded. The players tended to engage the other enemy combat ships first, while leaving the more benign-looking boats to themselves (for awhile).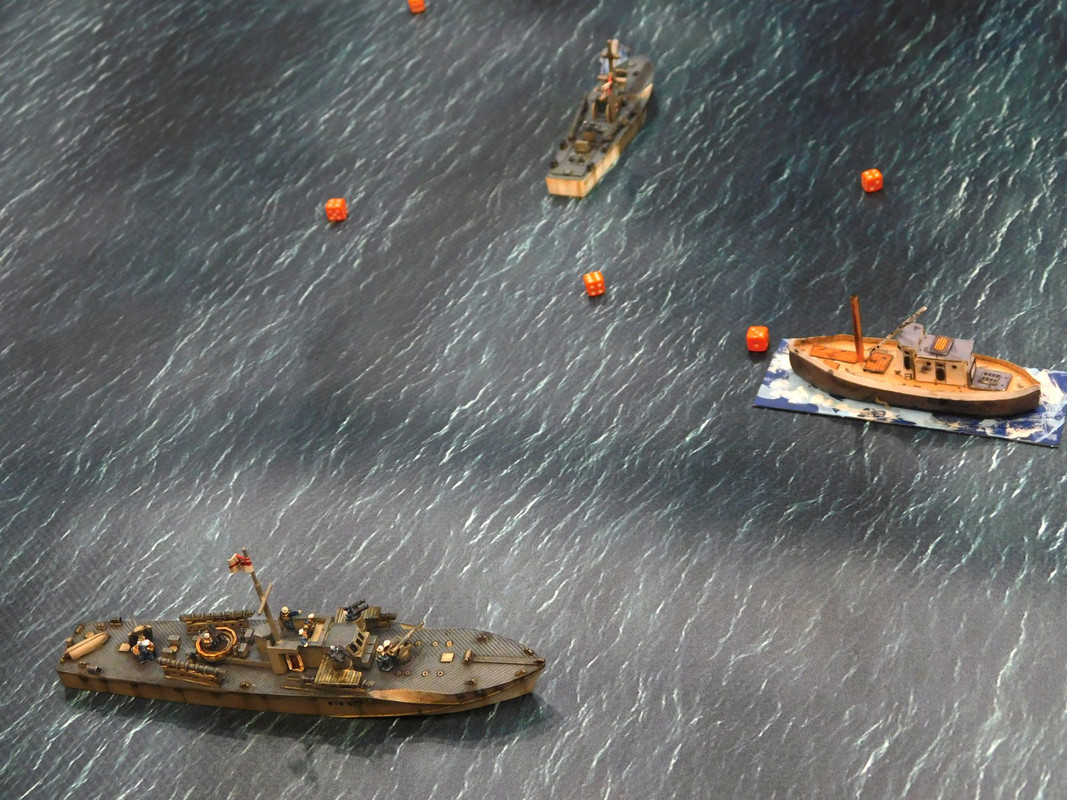 This tendency allowed the little Kriegsfischkutter to load itself with downed crewmen, as it began to resemble an engorged guppy – and then too tempting of a target. In it's attempted haste to run for safety it collided with a friendly S-Boot coming from the opposite direction, and it's shivering occupants to be dumped back into the cruel seas once again!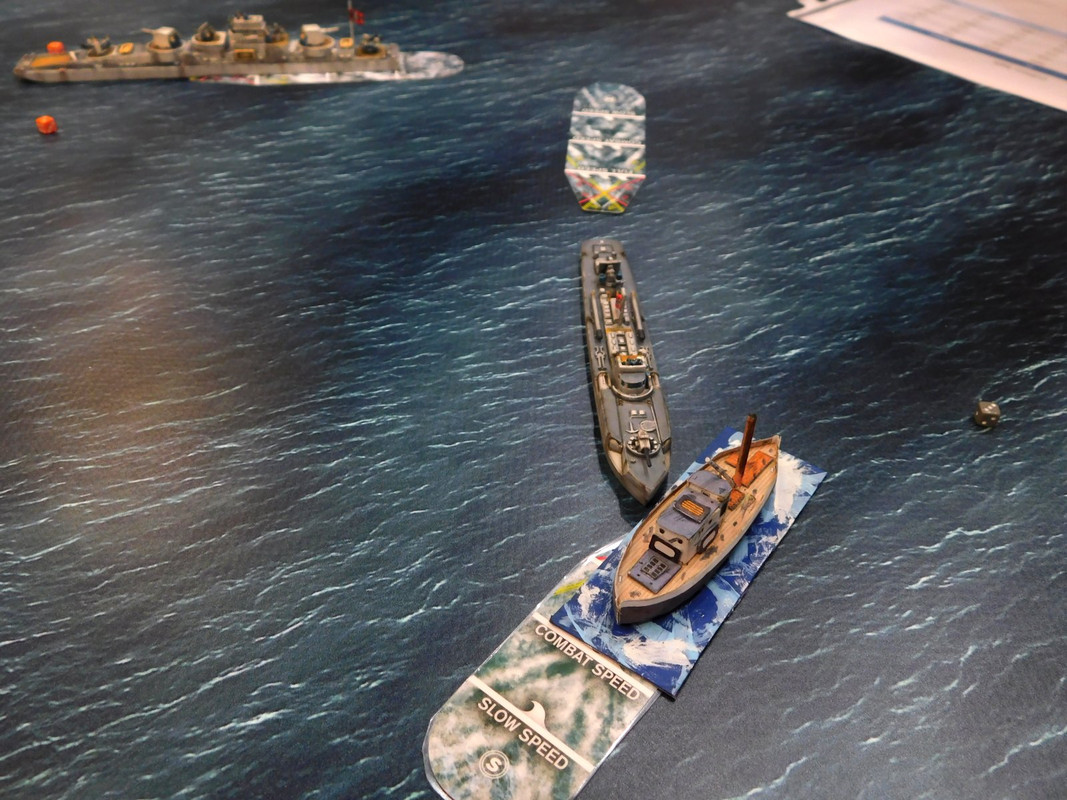 In the end, it was a lowly British trawler, the HMS Monger which lived to rule the day, taking back as many crews as could be rescued, and with gratitude from a grateful nation, each trawler crewman receiving elevation to Warmonger 1st Class! ;)