These two ladies (in two variants each) were sculpted and then painted by John Morris AKA Monkey Spirals.
I'm really happy with them, it was nice to do something a bit different.
You can get em here
link
Lucrezia Borgia was the daughter of future pope Alexander VI, and her three marriages into influential families helped build the political power of her own family. Historians debate whether or not Borgia was an active participant in her notorious family's crimes, but interest in her has inspired countless works of art, books, and films.
One of the rumours was that she was a fan of poisoning people via poison concealed in her hollow ring…. that sounds familiar hey?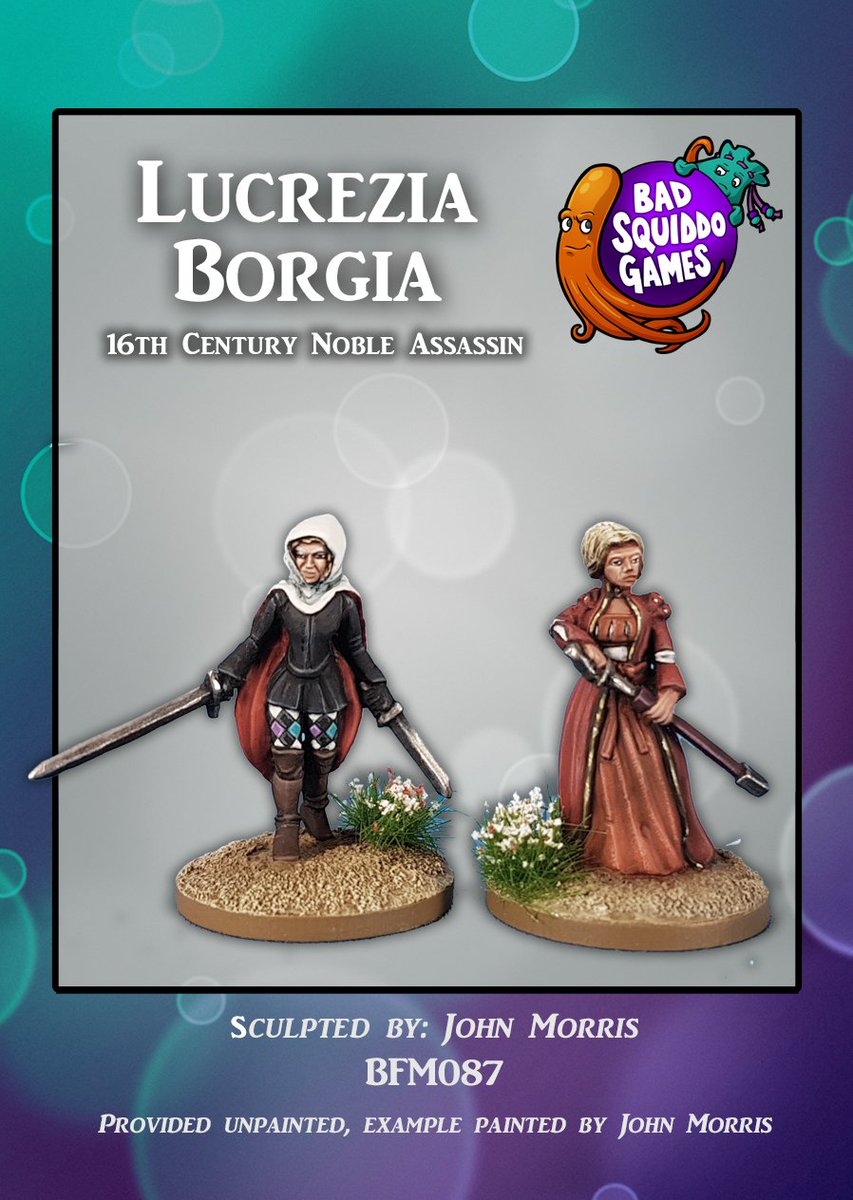 Caterina Sforza was born in Milan in early 1463, the illegitimate daughter of Galeazzo Maria Sforza by his mistress, Lucrezia Landriani. Her life was… colourful. Well worth further reading. She held various posts of political and military power, with many, many murders under her belt.
My favourite part of the story (for it's awful) was during a seige where her children were captured and being threatened, she lifted her skirt, grabbed her crotch and declared that she possessed the instruments to make more. So there you go.
The connection to someone else in our range, Lucrezi Borgia, is that her son was due to marry her. She refused to allow this to happen and fell out with the pope over it, then of course tried to poison him. She liked poison. And torture!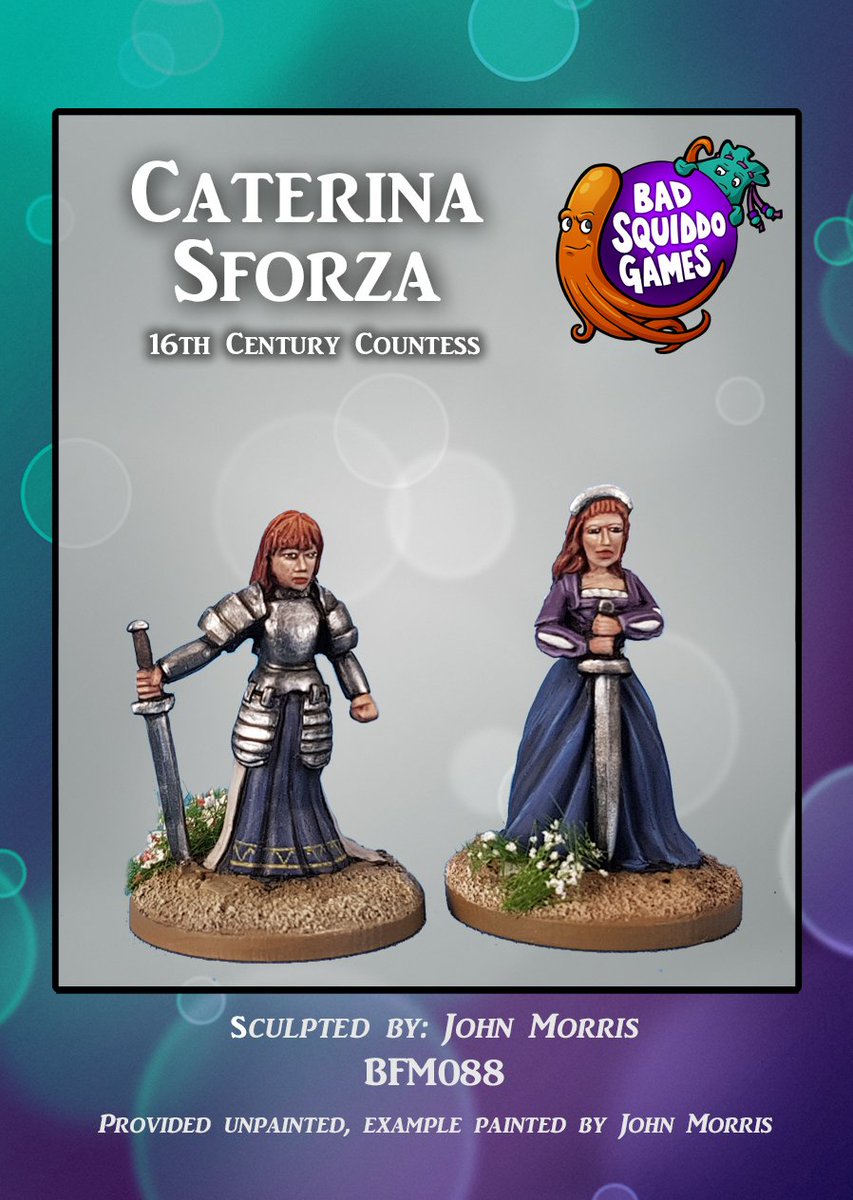 Cheers!
Annie
Bad Squiddo Games
badsquiddogames.com