The Battle of Quatre Bras 16th June 1815
Timeline 3.40PM

French 9th Infantry Division, Lieutenant-general Maximillien-Sebastien Foy commanding is approaching the Allied position anchored on the Ferme La Bergerie.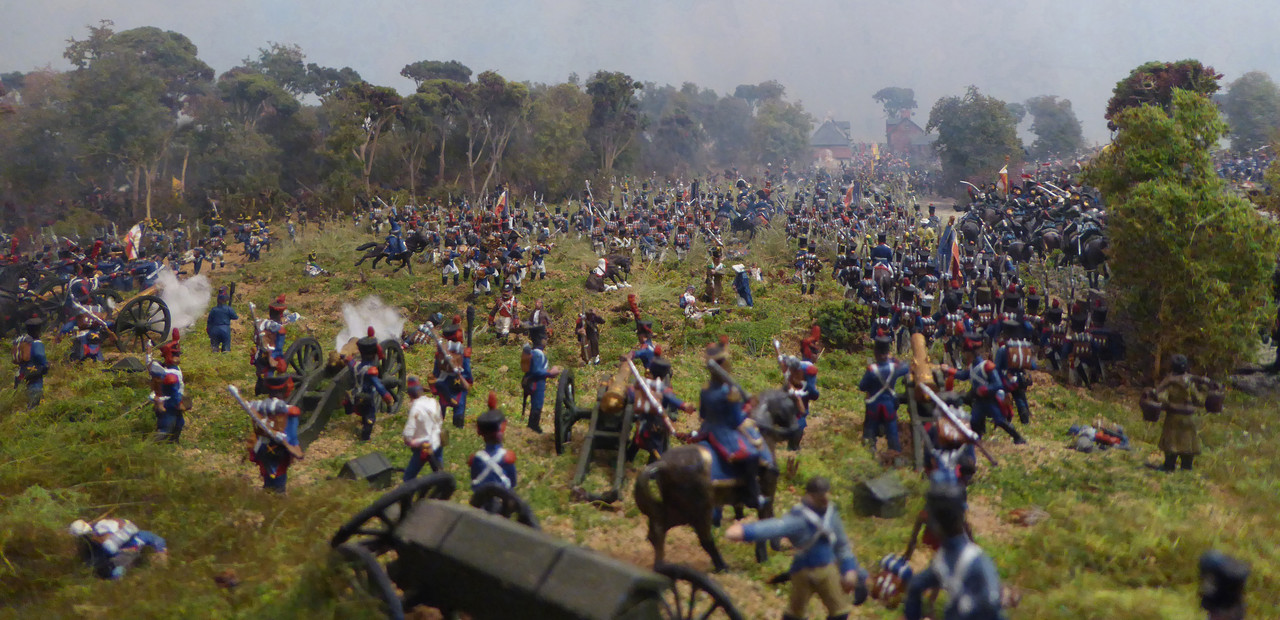 ‌
The French Divisional and Corps artillery, having re-deployed by Ferme Gemioncourt. display their professionalism by subjecting the Allied troops to a devastatingly effective bombardment.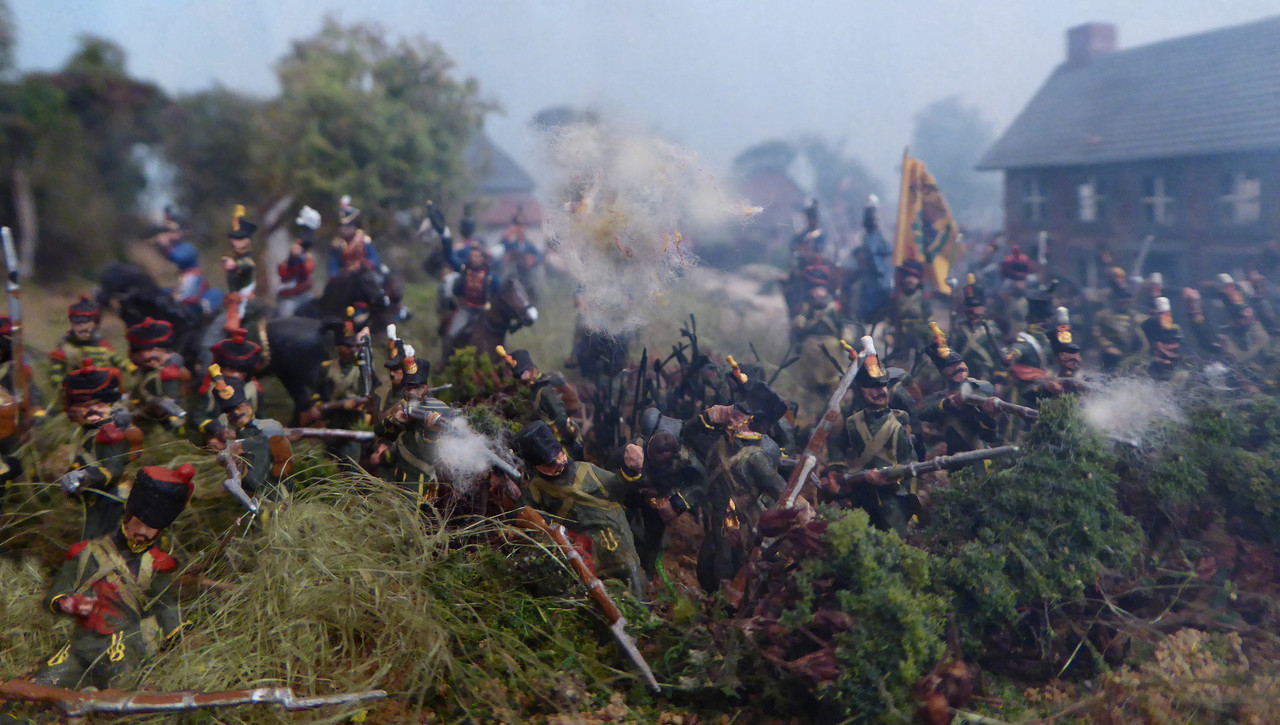 ‌
5th Dutch Militia., Lieutenant-Colonel Jan Westernburg commanding are pinned by French lancers in square and are being subjected to a lethal tiralleurade from voltigeurs in the Gemioncourt stream.
‌
His Grace, The Duke of Wellington has returned from his unexpected detour and is now back in command.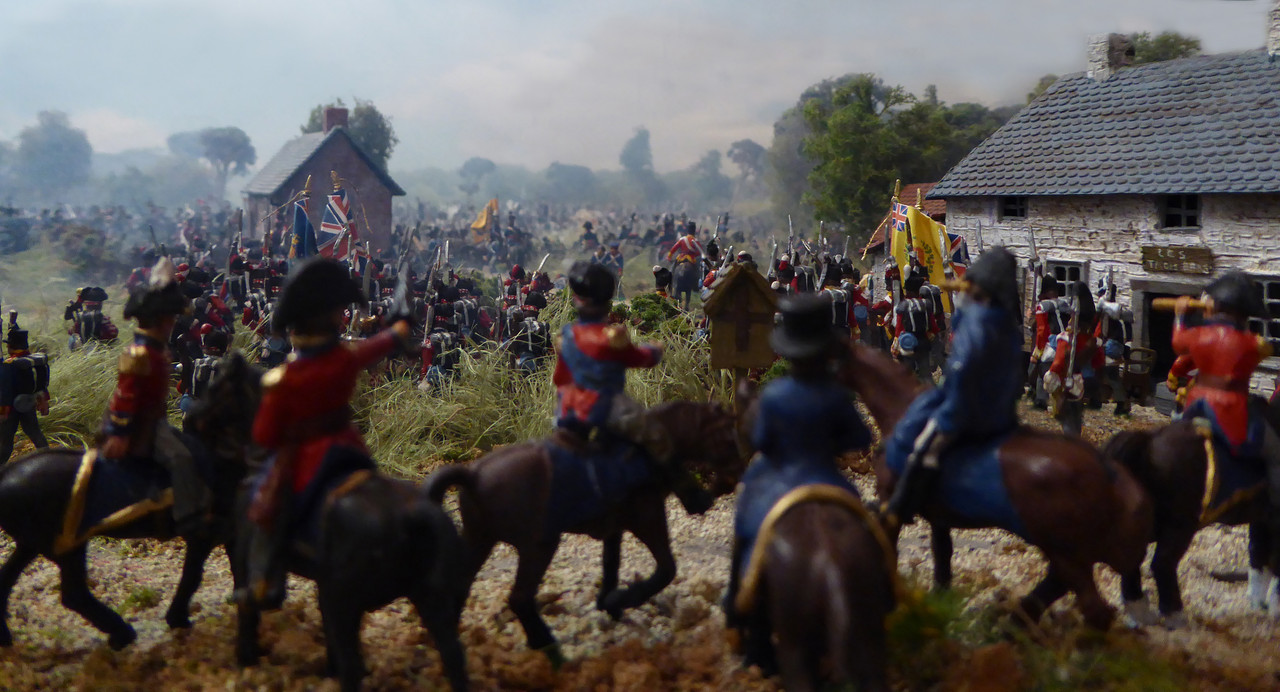 ‌
The British 5th Infantry Brigade , Lieutenant General Sir Thomas Picton commanding, continues its deployment.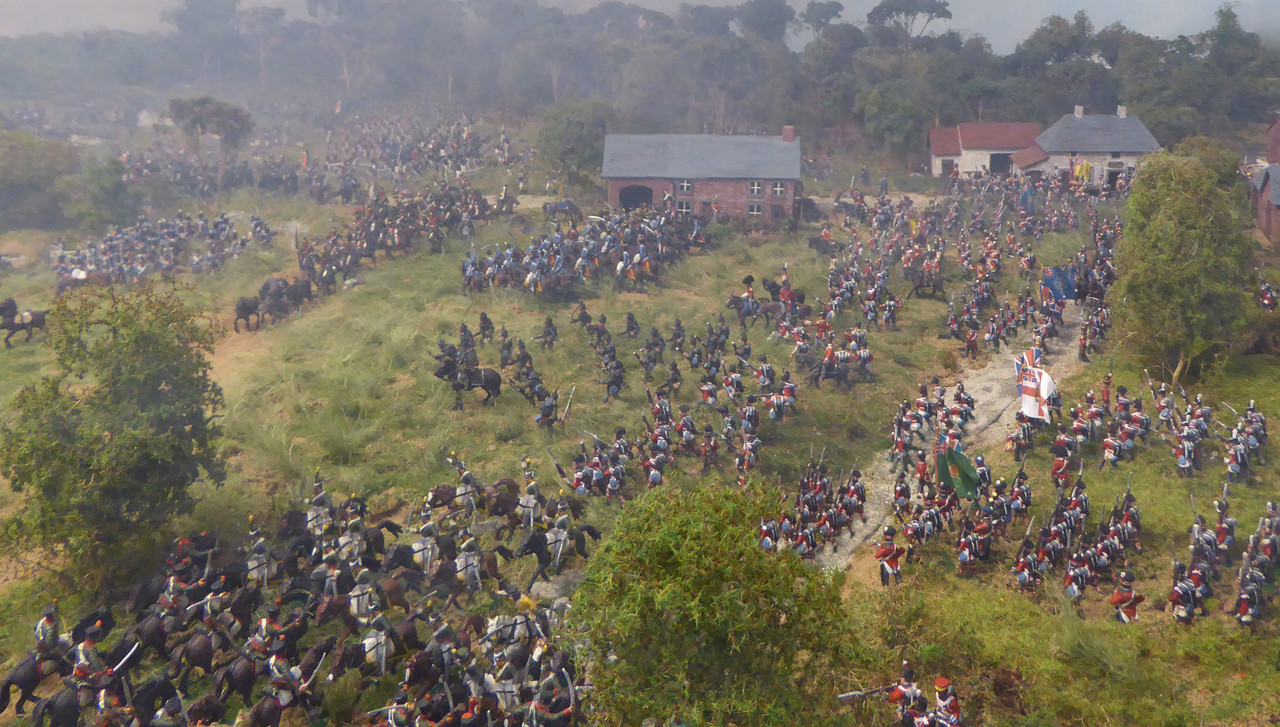 ‌
Contemporaneously, 6th British Infantry Division, Colonel Carl Best commanding, begins to deploy en potence on theAllied left flank using the Vallee des vaches stream in order to confront the the French advance.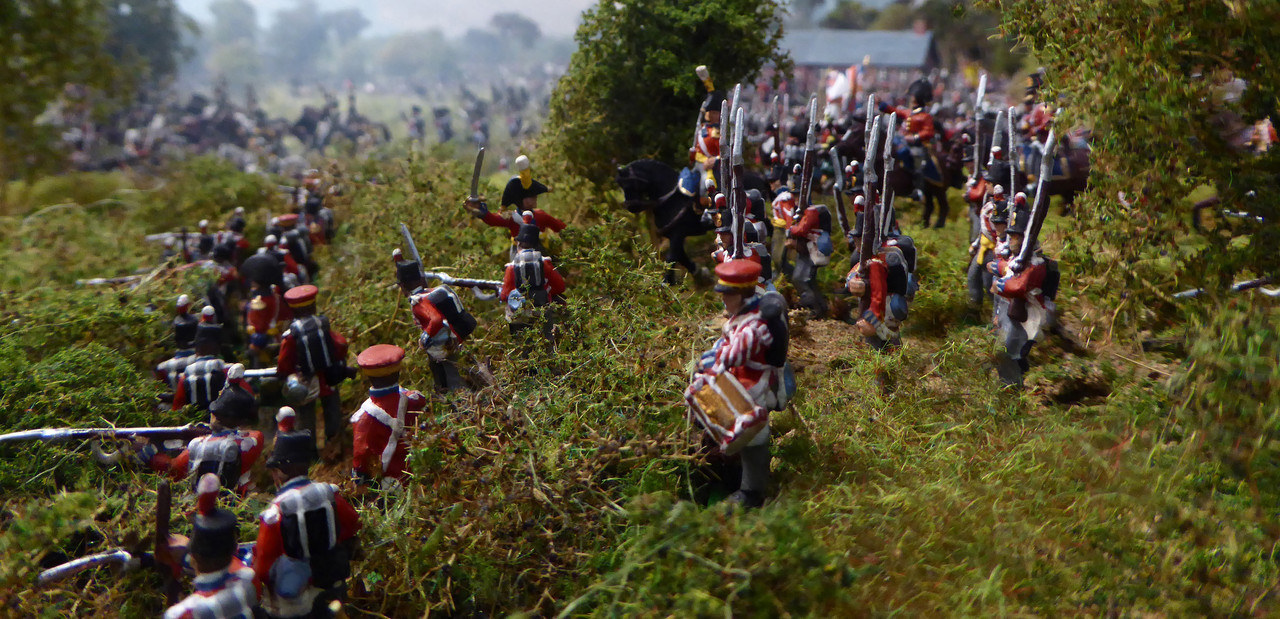 ‌
Elements from 2nd Legere Colonel Pierre-Antoine Husson, scout the Thyle watermill and the approach to Bois de Censes for Allied troops.

‌
The Dutch 6th Hussars, Lieutenant – Colonel Willem Boreel commanding, along with Major-General Baron Jean-Baptiste van Merlen charge the unformed French 6th Regiment de Chevau-Leger Lanciers.

‌
Their colleagues from the 5th Belgian light dragoons, Lieutenant-Colonel Edouard de Merx are simultaneously engaging the French 1st Chasseurs a cheval under the command of Colonel Pierre Joseph Simonneau.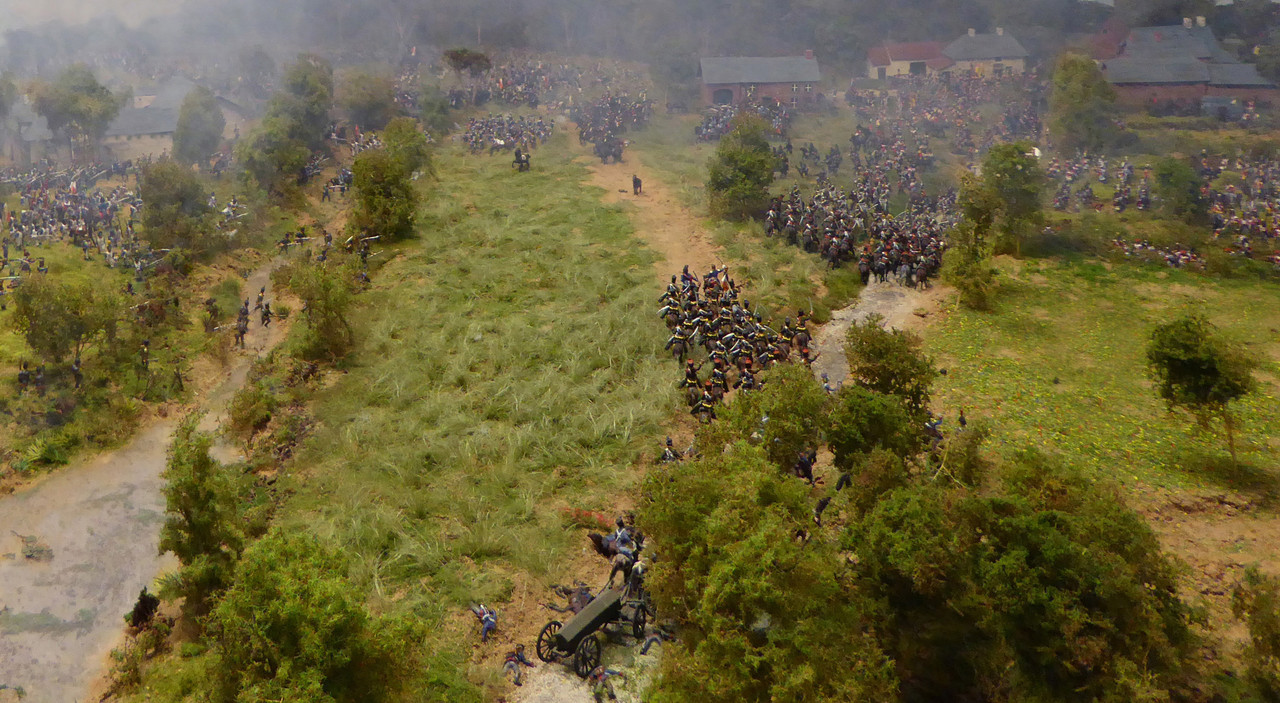 ‌
Meanwhile in the Bois de Bossau the French 1st Legere, Colonel Amedee-Louis Cubieres commanding is heavily engaged by the Gemioncourt stream. This Nassau line of resistance is currently the last obstacle to the French advance through the wood.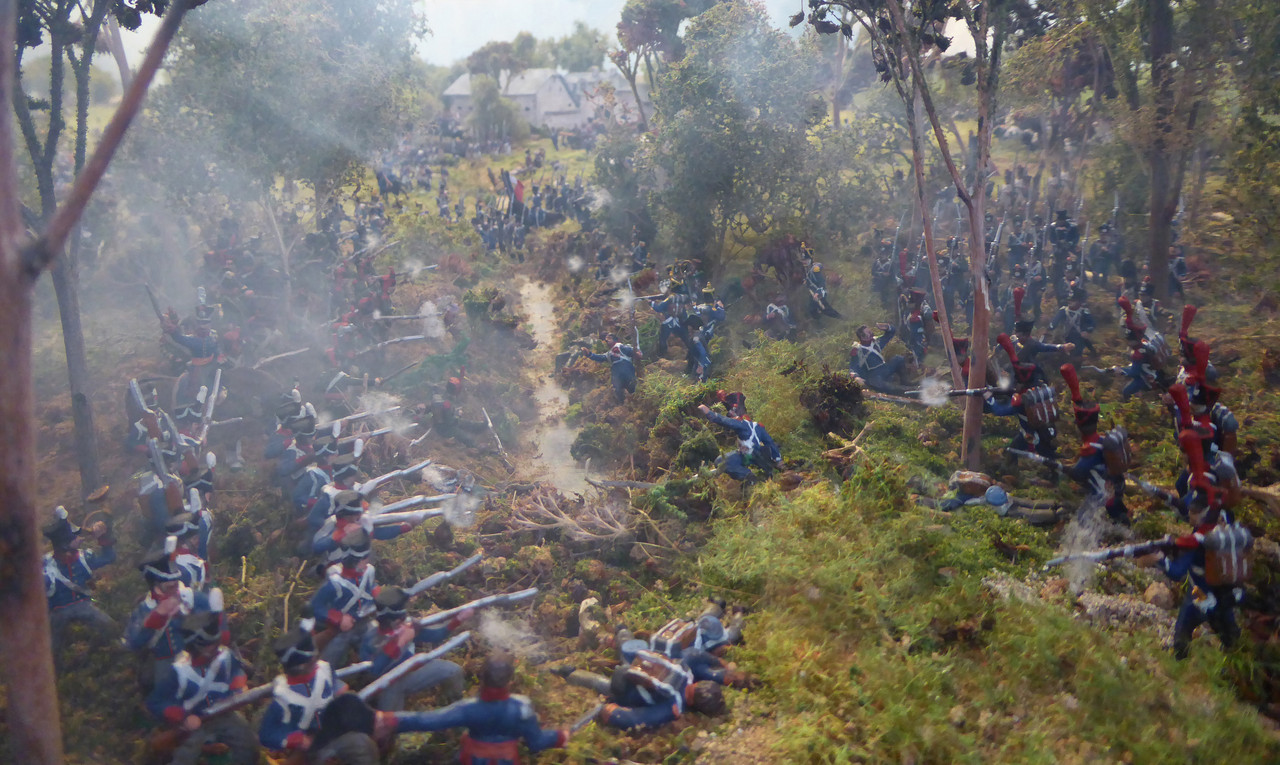 ‌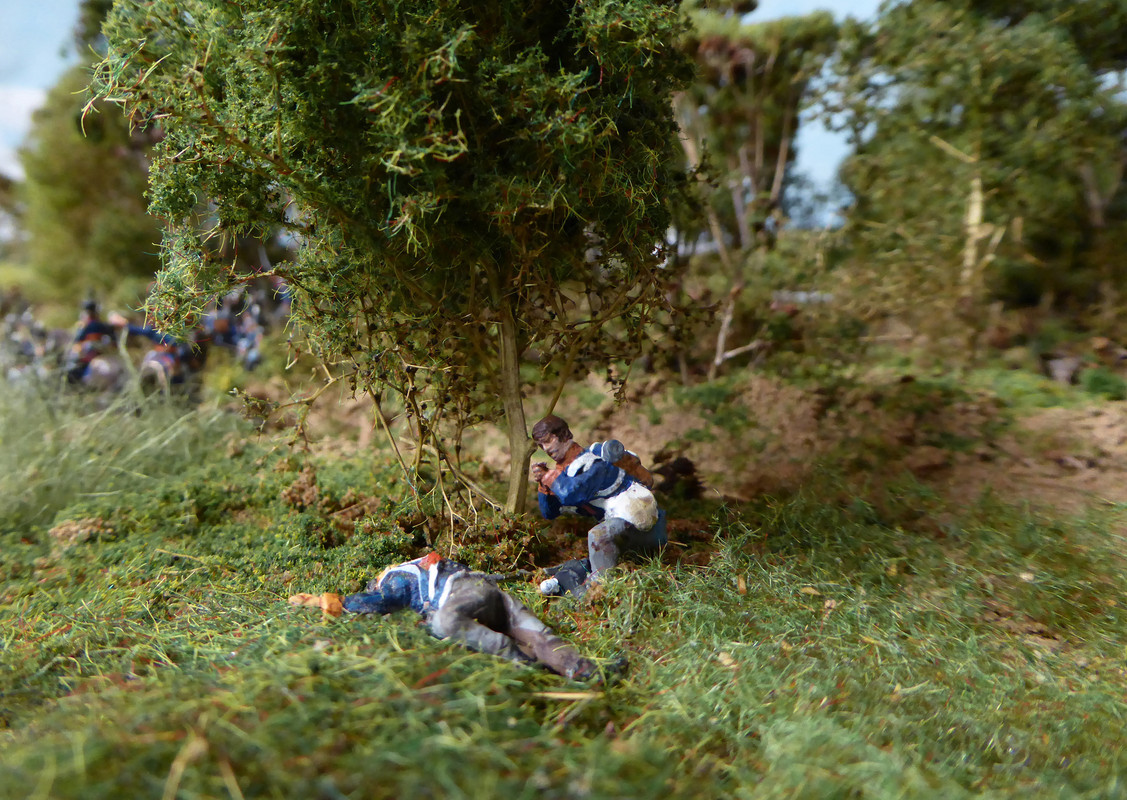 ‌
The Anglo Dutch force is now seriously threatened but welcome reinforcements in the form of the Brunswick Corps, General Fredrich Wilhelm, Duke of Brunswick commanding, are fast approaching Quatre Bras.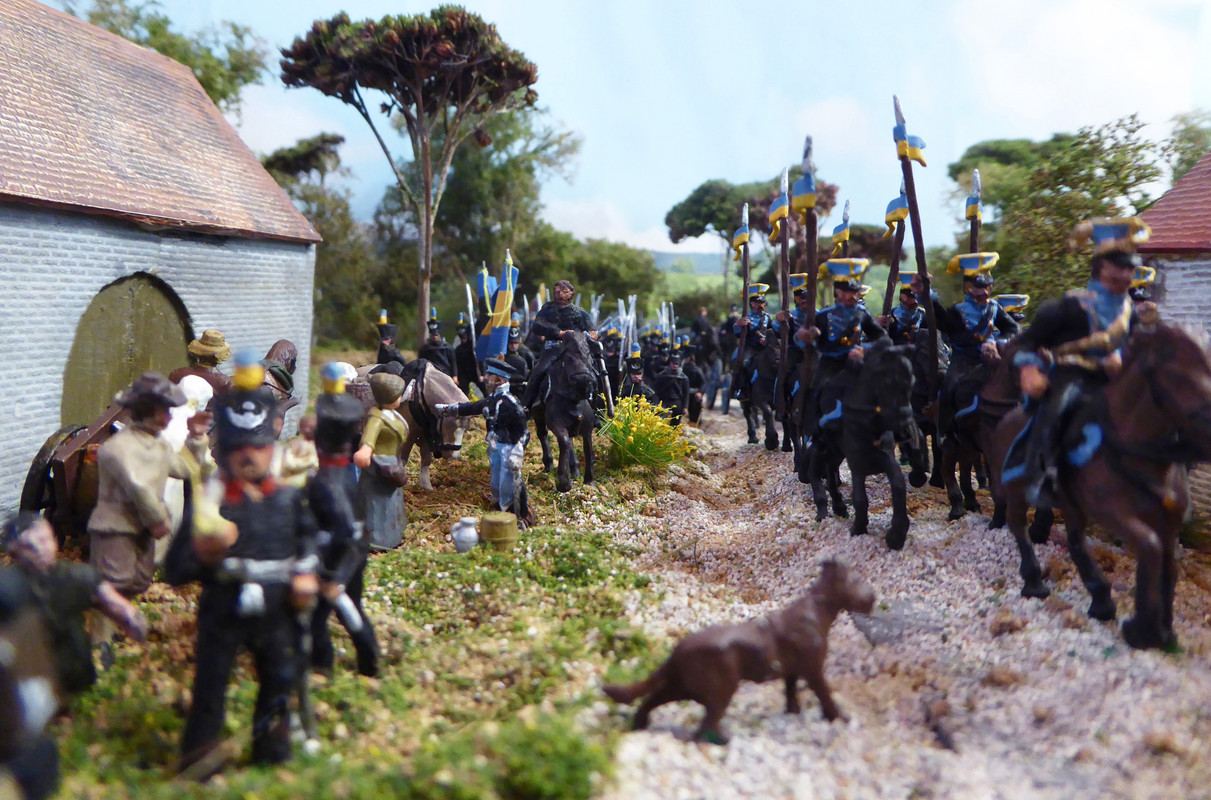 ‌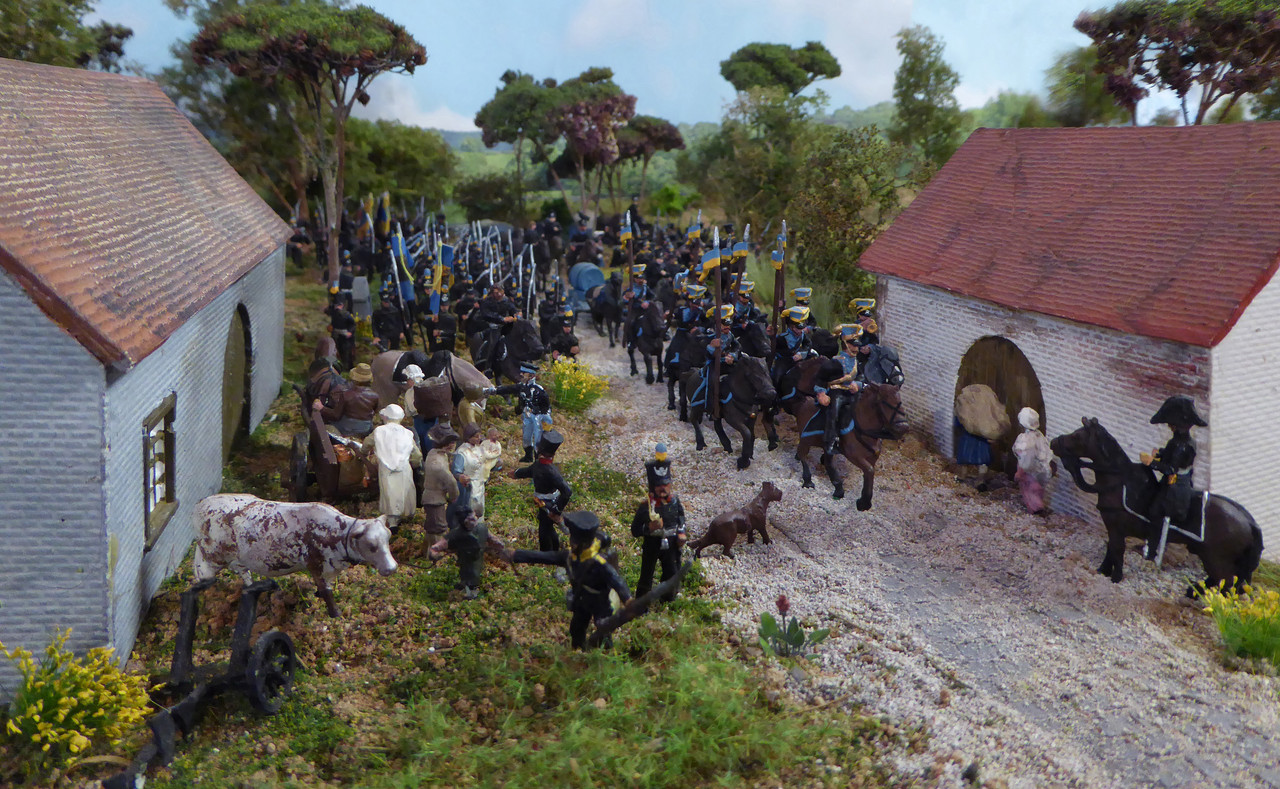 ‌
The sands of time are running out, but for whom?