Warploque Miniatures makes a game that until very recently I had never heard of. It's been out for a number of years, and has a full miniature range to accompany the rules.
When I saw the miniatures and the style of the artwork I was intrigued and after persuing the site for a few days I decided to get into and buy enough stuff to get started.
Arcworlde is the closest game I've seen to Frostgrave in terms of being both skirmish sized and having lore/ or a scenario supplement with a winter theme.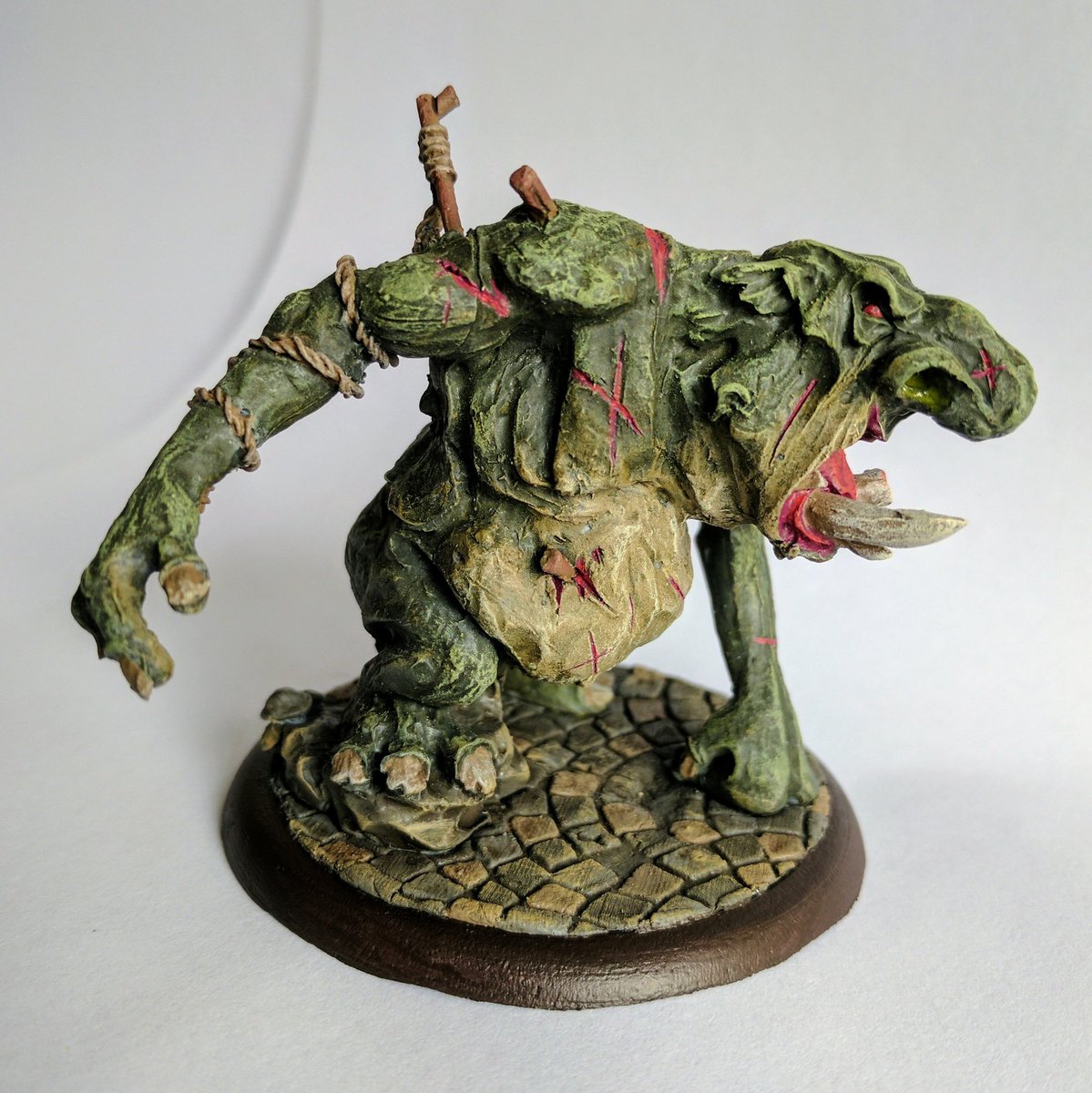 Some pics. of the rulebook showing various model profile pages, a page of lore and the quick reference pages for a game turn:
link
link
link
link
link
link
link
link
I've looked a good deal of the rulebook and I absolutely love the art style and aesthetic. The game world is presented in a way that I could see kids getting into and playing along as well. They managed to make the world a dangerous place with all the problems and conflicts associated with it. Yet it is charming and engaging without it being cheesy.
The rules seem pretty straightforward. The game utilizes a deck of cards which generate random events during the game. The lore is positively wonderful. The factions are believable and the conflicts between them feel believable and valid as well.
It's essentially a typical skirmish game with many of the typical, classic fantasy races: Halflings, orcs, elves, undead, and all usual fantasy creatures. But they present it in a way that it has its own unique feel and story.
The game also includes supplemental units and characters that you can add to your warbands, such a hired Winter Explorer, a wizard, a pack of war hounds, a war rooster, and various hired mercenaries.
One thing that I also found pleasing is that their mini. range is mostly metal with a few resin models as well. The scale is 32mm which makes for fairly hefty and solid metal models.
Some pics of the minis:
They produce their own unique dice set for the game and also sell a set of crystal game tokens:
Finally some pics. of the front and back covers of the rulebook and scenario supplement:
Overall I'm loving what I'm seeing so far with this game! I spent about $200 USD U.S. and that included both rulebooks which are very thick and full of information and artwork, two full warbands of Albionnicans and Halflings, as well as three character models and the troll model. That amount also included the deck of cards, the dice, and the game tokens.